Securing Data Through GDPR's Privacy by Design
Data breaches have become mainstream security incidents, and each new breach seems to be more serious than the last. The magnitude of recent breaches has made data protection a much-discussed topic in the legislative sphere in recent years, sparking strict regulations like the EU's General Data Protection Regulation (GDPR) and various others around the world — including the U.K., U.S., Australia, and China.
Details about these incidents are showing people the many different ways their personal information can be used or abused — for profiling, targeted marketing, outright identity theft, and much more. And they are growing more concerned about how companies collect and protect their personal data. Just this past year we've seen how companies can be careless with their data storage, lack proper and updated security, and play fast and loose with accessibility so that data is used inappropriately by third parties. This shows that, while most enterprises have developed and advanced their data collection and data use policies, security was not built into their operations.
The state of enterprise data security
The growing number of high-profile privacy incidents, along with the fallout from such attacks, has pushed enterprises to increase their spending on cyber security solutions. According to Gartner, worldwide cyber security spending will reach $96 billion this year, and more than 60 percent of organizations will invest in multiple data security solutions by 2020. Survey respondents shared that the main driving force behind these spending decisions is the risk of data breaches.
But deploying state-of-the-art security is only one facet of an effective and comprehensive data protection plan. Another important part is changing the actual approach to implementing privacy. Instead of being an additional feature, privacy must be top of mind from the outset of any plan or project involving personal data. Enterprises should incorporate privacy principles as early as the design phase of all technologies, processes, and systems — a proactive rather than reactive approach to risk.
How can businesses do better?
Organizations need to embrace the framework of privacy by design, wherein privacy and data protection concerns are anticipated and addressed from the start. Regulators worldwide have already recognized the merits of this approach, as demonstrated in recent regulations like the GDPR. Complying with regulations is a step in the right direction. Not only is GDPR compliance a must for those dealing with EU citizens' data, but adhering to the rules also sets a good standard for any organization collecting and processing personal data. Enterprises that want to integrate privacy fully into their infrastructure should also take note of important data privacy principles promoted by the GDPR: data minimization and pseudonymization.
Data privacy starts with clearly defining two things: the types of personal data to be collected, and the purpose for the data. Some organizations are collecting more data than they really need, and using it for purposes not clearly outlined for the user. One way to avoid this situation is through data minimization — collecting only what is needed from customers, using the data for only the purposes agreed to by the user, and adhering to appropriate data retention policies or deleting data once the purpose has been served.
Pseudonymizing data, on the other hand, makes personal data incapable of directly identifying an individual. The only way it can be linked to a unique individual is by combining it with other pieces of data stored and protected separately. This means that organizations can still process personal data and continue providing services to customers, while protecting their right to privacy.
Both principles can be implemented as data privacy measures as well as guide decisions throughout the design life cycle.
Committing to privacy by design
To fully employ the idea of privacy by design, enterprises should first categorize the data they are collecting and map its flow. This will help build context in order to design the specific security solutions that need to be set up within the organization. After understanding their data, enterprises should embed privacy controls at each layer of the infrastructure, down to applications used.
Here are some design guidelines to keep organizational and customer data secure:
Enterprises should enforce strict authentication and authorization mechanisms on devices and applications to verify who can access data. Flaws in these areas are commonly exploited by hackers to steal data, or even access app functionality (in order to bypass PIN codes, inject malicious code, and other attacks).Enterprises should also impose strict access policies. For example, setting up remote access through virtual private network (VPN), putting up firewalls, and ensuring that any libraries or databases connected to apps are secure.
The enterprise development or Developers teams should build layered privacy into their applications. Teams should strengthen encryption and secure an app's network connections. Some apps can also benefit from application containerization, where apps are deployed in a contained environment, like virtual machines.
6 Essential Considerations For Enterprise Mobile App Development
As we all have noticed that the mobile app market is on the rise from the last couple of years and it will continue to expand in the near future as well.
Today, enterprise mobile apps play very important role in a business environment. Generally, a business app is a complete package that is quite larger and complex.
These applications are mainly developed to combine with some other important tools that used by a company to run its daily operations.
Unquestionably, smartphones and tablets are improving the daily life of users as there is always an app of carrying out almost every aspect of the daily schedule. Currently, various businesses worldwide are looking forward to developing enterprise mobile apps for their own employees and customers alike.
As the enterprise app market is all set to expand significantly, there will be a wave of developers, who are waiting to claim their piece of cake. Therefore, how will you ensure that enterprise app stands unique? How will your application bring value to your business users?
Here, you can find 6 essential considerations that you need to keep in mind while making an enterprise application:
Ensure That You Build Multi-Level Verification
Today, passwords are not considered as the 100% safest and secure assurance from the spiteful activities. It would be beneficial to develop multiple level authentication as it will be helpful, where not only the passwords hold the main key.
Talking about this system, whenever the use processes for login, the application will send the code to the registered number and by entering the code, the users are allowed to access the application. This is a secure way to give an access to an application to only those users, who are authenticated.
Consider User Interface
As we all know that enterprise applications are mainly used by all the employees of the company or any organization; therefore, it is important to consider the functionality of the app. When developing an enterprise app for your employees or customers, you should consider usability as it comes first than any other things.
Usually, people make use of enterprise apps so that they can be better at their jobs and they will surely praise the app for making their complex work a lot easier. One of the main things to develop a successful enterprise app is to emphasize intuitiveness.
The easiest way to do this is using different icons because icons are an excellent foundation for developing a useful mobile UI. You can make use of it to instantly explain the functionality of the button.
You should also remember that you can manipulate hardware buttons as well. By doing this, you can add more amount of intuitiveness to your application's navigation. In your application, you can include different kinds of intuitiveness through hardware buttons like Menu, Back and Home.
Never Depend Only on Integral Security Features
One of the essential aspects of enterprise mobile app development is the security of the app that developers need to keep in mind at high priority. Even, the safest and secured platform iOS is not even completely secured against the cyber-attacks, so there is no point to think about the Android.
However, Android is one such platform that offers a better adaptability to developers and the development platform is C++ that is less prone to the attacks. Thus, both the platforms are not completely safe, so you should take extra care of security features from your side when developing an enterprise application.
Avoiding Insecure Data Transmission
When talking about the prevention of the important data transmission, encryption is a highly important thing. More than 33% of the IT companies today are not using the encryption methods to the important information.
Being a leading and development company, it is the duty of the company to install the best encryption methods to prevent the unsafe important data transmission. Today, you can find various mobile app development companies that are providing the best safety and security in the mobile apps.
So, you make sure that you look for one such company that claims to consider security as the most important point.
Incorporating With Company's Legacy Systems
Enormous companies are there that still run on legacy systems. It is not going to change in one single day; therefore, developers have to consider about how their enterprise applications are going to work with these outdated systems.
Companies and organizations can avoid your product as it doesn't incorporate with the older systems that they have already invested heavily in like enterprise resource planning systems. To overcome the problem, you may want to think about using an enterprise-grade mobile backend-as-a-service solution with an API infrastructure because it will enable mobile devices to easily access legacy systems.
Delivering a Higher ROI
When mobile developers are offering a better mobile application with rich UX, they can serve a higher ROI. Investing in the mobile app development comprises time to market, the cost of update and maintenance, etc. All these costs factors are for making sure good ROI and it is only possible when an application succeed to attract both existing and prospective customers.
Conclusion
Before you indulge yourself in developing an enterprise mobile application, it would be essential for you to comprehend the audience that is going to use the application. No matter whether you are making enterprise mobile application for your customers or employees, you need to go with a simple interface, combining with exclusive features to meet users' needs.
Why Security Should Be Essential On The Enterprise Radar
The new internet revolution, and the IT infrastructure that is needed to support it, is constantly growing and evolving. In the last few months, there have already been a series of high profile security breaches – one of which happened just a few days ago! Further, the dependency of businesses on third party software and infrastructure, has meant that business continuity, in light of such attacks, is continual. It is for this reason, that security should be on the enterprise radar, and elevate from being a mid-management prerogative to one that is discussed openly and frequently in senior management discussions.
As the penetration of digital products and services increases, so does the risk that businesses face when securing them. Attacks have been getting sophisticated and innovative, and enterprises are often left struggling to keep pace with developing and implementing new security mechanisms – mechanisms that are constantly being evaded and countered by malicious entities. Enterprise security, as we know it, has changed.
Rising security concerns
In the coming years, here are some security concerns that will need to be addressed by enterprise IT.
Vulnerabilities will continue to be exploited: The folly of enterprise adoption cycle remain inertia to quickly address vulnerabilities. This could remain a concern, as Gartner predicts 99% of such vulnerabilities will be used against enterprises. Ensuring regular patching and updates should counter this threat.
Shadow IT will be a point of attack: With many users being technologically savvy, IT is now plagued with the rise of 'shadow IT'. Often such software and utilities are downloaded for specific purposes by various functional teams, and represent an entry point for attackers. IT will need to incorporate a process that ensures that such software are audited for security threats, and group policies limit access to download and execute applications without prior consent. Further, IT should also ensure that policies silo business critical software and hardware.
Growing state intervention: Vested interest in consumer data and behaviour, has led to government or state sponsored attacks. Such attacks could be a political and legal quagmire for businesses.
Sourced code: With many businesses leveraging vendors to develop code, there is the need to be skeptical about code security. There is a possibility for code to have back doors, and enterprises need to undertake code security as an imperative.
BYOD and IoT: The introduction of consumer devices and IoT in the workplace provides for a smorgasbord of security concerns. Hardware and software on such devices may be compromised, and open enterprises to attack. Rather than shun it, enterprise IT should embrace it, and develop policies for how such devices access networks and data.
Skills and expertise will be a challenge
With attacks changing the security dynamics every day, it begins imperative for enterprise IT teams to develop skills and expertise – such skills and expertise can be developed by investments in trainings or leveraging third party partners and consultants. While security breaches are becoming the norm, cognizance of the fall out of such breaches and evaluating them extensively will be required. Adopting a realistic assessment of the enterprise, and collaborating on security with stakeholders, partners, and other companies will help enterprise IT truly address cyber threats effectively.
Tips for a Successful Enterprise Mobility Strategy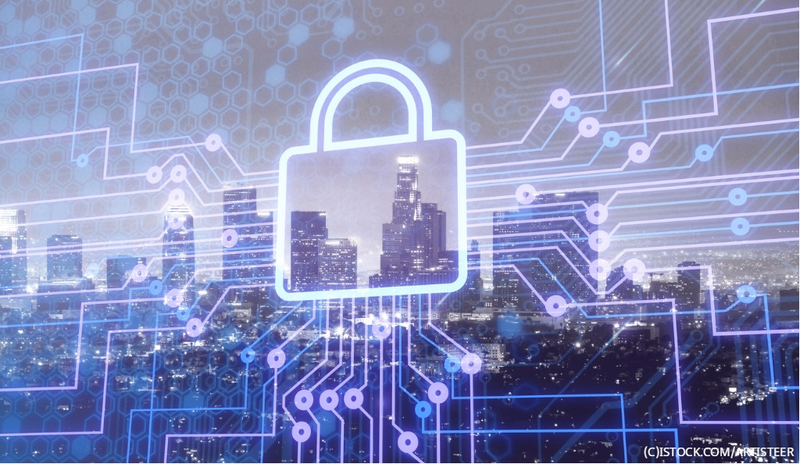 Increased adoption of mobile devices has brought increased productivity, reduced costs, and a collaborative workplace for employees, ultimately leading to a better customer experience. However, enabling mobility not only covers allowing employees' access corporate network and data from mobile devices, but also creates a business transformation.
Transformations don't occur in a day, and need long-term planning and development. To develop a successful Enterprise mobility Management key considerations, discussed here, can help you take advantage of your mobile workforce.
Plan for Long-term: A strategy, planned for the future, ensures you that everything happens as per the plan, wherein you should devise realistic regulations and policies, and avoid any unreasonable and lofty expectations and hype. Define your targets clearly, and create scalable policies, keeping in mind where your organization will be, in the near future.
Define Access Controls: In an organization, every user has access to a different level of network and resources, as per designation and job profile. Thus, the mobility solution should also define and document on what is accessible by whom, in an organization, enhancing the level of corporate security. This will let users know about their restrictions and rights, and IT managers to determine network requirements and security protocols, to host a successful mobility solution.
Privacy & Data Security: Enabling security for corporate data and network is the basic need of a mobility solution, but it doesn't mean that employee's privacy should be compromised. A strong policy ensures security, along with privacy of user's personal data and information. So, you should plan and prepare infrastructure in order to strike the right balance of enterprise security and user privacy.
Enabling Teamwork: With field force employees deployed at different locations, at different times, it is imperative to have a solution that helps them perform as a team. You should decide on the approach to collaboration and information sharing among users, with relevant provisions and channels for real-time collaboration and seamless data exchange, respectively. Also, you should consider all the possibilities of data interception, and account those while developing any strategy.
User Experience: Though a mobility solution's main aim is to enable enterprise security, while allowing employees use mobile devices, it shouldn't prevent users from performing their task. User experience is also a vital component, to be considered for a successful enterprise mobility strategy. Delivering seamless experience, along with solid defense against any vulnerability and attack is the need of a successful strategy.
Timeline of Implementation: Drafting a killer strategy can take you to the top, or throw you down to the ground, depends on the implementation time frame. Map out the complete plan, starting from the immediate, or spread over time, implementation, prioritizing requirements. The main differentiating factor will be how quickly you are able to get the new system up and running.