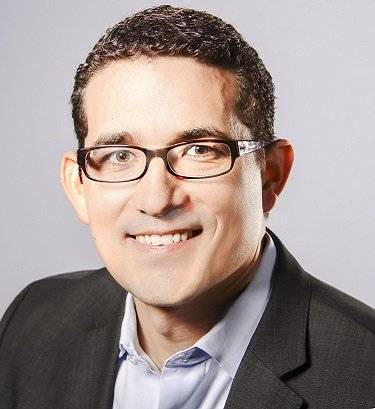 Label Insight : Providing Data-Driven Retail Insights & Activation to the CPG Industry  Todd Morris, CEO, Label Insight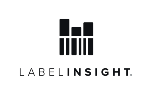 Providing Data-Driven Retail Insights and Activation to the CPG Industry
Todd Morris, CEO, Label Insight, the CPG industry's leading product attribute metadata solution, is a passionate entrepreneur. He strives to help companies improve stakeholder value thus making an ever-lasting impact in the consumer-retail world. Hard working, empathetic, Todd attributes his humility to his simple upbringing. In an interview, he speaks on an array of topics. Excerpts from the interview:
Conception of Label Insight
Label Insight has been touted as the world's most comprehensive and trusted data repository of product attributes to drive industry sales growth and meet consumer demand for transparency.
Label Insight exists to empower people with the knowledge to live better lives through better product choices. "This purpose was the basis of the conception of Label Insight 17 years ago and it holds true today. Our founders set out to find products to meet the specific dietary need-states of a family member who suffered from a medical condition. They found it exceptionally challenging to do so, and the idea of Label Insight was conceived" observes Todd. Today, Label Insight (now part of NielsenIQ), is the industry leader in product attribute metadata helping Consumer Packaged Goods (CPG) brands and retailers connect products to consumers with specific health, wellness, and lifestyle need-states.
The Metadata Solution
The company's metadata basically reflects a 'product's DNA', that catalogs every explicit (on the label) and implicit (derived through analysis) attribute about how a product matches a consumer need state. The metadata solution is unique from several perspectives and Todd buckets them under 5Cs- Coverage, Currency, Confidence, Characteristics and Customization.
Coverage describes how well product attribute metadata reflects the market in terms of depth and breadth. Currency relates to the dynamism and rate of data decay. Confidence reflects the level of trust in a data source. Characteristics describe the granularity of the data and how structured and unstructured data is organized to be useful. Lastly, Customization refers to how well product metadata can be tailored to the unique business needs of customers to create competitive advantage and build consumer loyalty.
CPG Industry- Challenges Galore
COVID has dramatically accelerated digital transformation for retailers. Todd notes that one of the major challenges CPG brands and retailers have witnessed is the lack of consistent and granular product data to power a much more sophisticated approach to customer engagement that's needed as digital adoption removes traditional barriers to customer defection. "As an example, we know that approximately 80% of shoppers on Amazon are searching for products based not upon brand name but based on their individual 'need states' across the food and beverage, personal care, household cleaner and even pet categories. In other words, instead of searching online for a laundry detergent by brand name, consumers are searching for a laundry detergent that's 'no fragrance', 'clean' and 'formaldehyde-free'. The current datasets that exist in retailer systems are typically quite lacking in terms of the depth and breadth of need-state product detail to help customers find the products they are looking for. If customers find empty 'digital aisles' it's likely they will turn to a competitor that's likely a mouse click away.
Successful Case Studies
The company's metadata has been critical in helping retailers fill the 'empty digital shelves' for need-state shoppers. "We did an audit of 30 major retailers and found that without our metadata, over 90% of the products retailers' assortment failed to be returned on their website for a given need-state search. Helping both national and private label brands with product innovation is another significant element of our success journey." Market activation is probably the most exciting part of the company's success journey, adds Todd. Retailers are using our product attribute metadata to create sophisticated, needs-based audiences to do a better job of targeting promotional offers, coupons, loyalty programs and retail media.
Leadership Traits
A big believer in servant leadership, Todd focusses on setting a clear and compelling vision, developing a capable and motivated team. He believes in taking quick decisions, engaging with impact, and adapting proactively and delivering reliably. "Fear of failure is natural for all of us. That's why we need to be comfortable being uncomfortable and face our fears head on" he signs off.