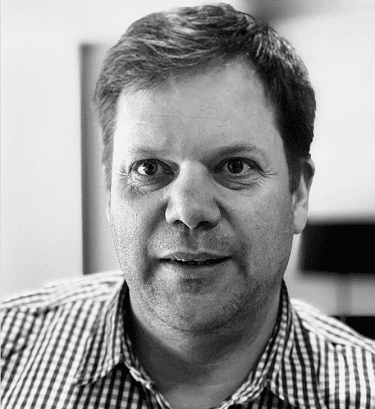 Redefining Compliance and Mitigation Risk Practices  Lawrence Shaw, CEO of AAAtraq

Redefining Compliance and Mitigation Risk Practices
AAAtraq is a Compliance Identification and Management Service (CIMS) that helps organizations identify risk. The service provides a clear pathway to ADA compliance, reducing risk in the process. AAAtraq provides a holistic solution to fragmented and difficult-to-navigate compliance solutions by placing insurance risk management at the heart of its proposition. In the process, the company supports the insurer by reducing organizational risk, providing a new and substantial sales opportunity for brokers, that is welcomed by clients. AAAtraq's single solution accurately identifies an organization's risk exposure and provides a clear way ahead to ADA compliance.
Lawrence Shaw, CEO AAAtraq is a man on a mission. His aim is to help organizations understand the value of compliance automation, while protecting brand reputation. For this tech-savvy entrepreneur, e-service delivery has always been a major focus. Excerpts from an interview with Lawrence Shaw:
AAAtraq – The Story Behind
According to Lawrence, organizations operating across society constantly struggle with compliance. Moreover, adhering to regulations takes significant time and effort. "AAAtraq was formed to simplify the process of complying with ADA regulations by automating a number of important stages in the process. This not only makes things less complicated but also helps in safeguarding against flouting regulations in the future," he observed.
AAAtraq employs a strategic approach to handle compliance. The company's intelligent automation simplifies understanding, maps out the pathway to compliance, and replaces uncertainty with control. "AAAtraq automates the four cornerstones to compliance- Staff Development, Digital Supply Chain Management, Compliance Reporting and Litigation Insurance. The service instils confidence to manage ongoing compliance faster and at lower cost," added Lawrence. The strategic approach oversees the internal and external digital supply chain and provides personalized training for staff equipping them with the knowledge of how to stay compliant. "Risk managers need to be continually aware of the risk level faced by their organizations, so automated reporting is also critical" added Lawrence.
Redefining Digital Compliance
Lawrence elaborated on how AAAtraq had formed a unique partnership with global insurer BRIT. "Subscribers to our service benefit from an immediate $2,500 worth of insurance cover and can eventually be covered up to $50,000. Each subscriber has their own mapped-out action towards achieving compliance." Lawrence explained how this was an automatically generated system, in line with a subscriber's personal circumstances. "As subscribers progress and gain AAAtraq stars, their insurance cover increases," he added.
AAAtraq, as an independent verification service, felt that ADA compliance was a significant issue and every year the industry witnessed a high incidence of lawyers targeting those who fail to comply. "The service is not designed for digital teams or webmasters who might resist suggestions that the digital assets they manage are non-compliant," added Lawrence.
Flagship Products & Services
The two levels of services the company offers are:
A Free Risk Profile: This is available to any organization and can be obtained in a matter of minutes. This indicates their current risk level and outlines the recipient's personalized pathway towards achieving compliance.
Subscribers' Profile: This allows subscribers to access the entire system which offers a bouquet of benefits. Specific tasks offer clear guidance based on the personalized pathway. As each task is completed, an increasing level of reasonable adjustment is demonstrated and the level of insurance cover too, rises. Additional AAAtraq stars are gained with progression. If a subscriber is targeted by lawyers, access to legal support is immediately made available and the same is handled through the portal.
Amalgamation of Technology and Insurance Sectors
Noting that insurance sector is no different from other sectors and will continue to see successes and failures as well as amalgamations, Lawrence noted, "We will always experience amalgamation, as larger firms look to snap up smaller rivals. With so many incubator firms around the world, I don't see this trend abating," he signed off.