Redefining Compliance and Mitigation Risk Practices Lawrence Shaw, CEO of AAAtraq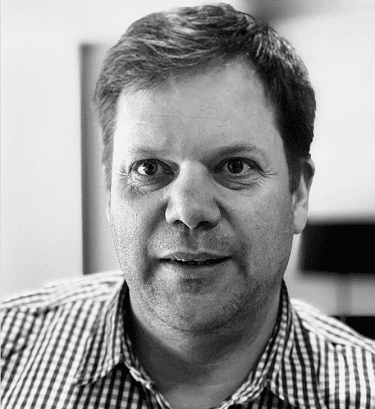 Redefining Compliance and Mitigation Risk Practices
AAAtraq is a Compliance Identification and Management Service (CIMS) that helps organizations identify risk. The service provides a clear pathway to ADA compliance, reducing risk in the process. AAAtraq provides a holistic solution to fragmented and difficult-to-navigate compliance solutions by placing insurance risk management at the heart of its proposition. In the process, the company supports the insurer by reducing organizational risk, providing a new and substantial sales opportunity for brokers, that is welcomed by clients. AAAtraq's single solution accurately identifies an organization's risk exposure and provides a clear way ahead to ADA compliance.
Lawrence Shaw, CEO AAAtraq is a man on a mission. His aim is to help organizations understand the value of compliance automation, while protecting brand reputation. For this tech-savvy entrepreneur, e-service delivery has always been a major focus. Excerpts from an interview with Lawrence Shaw:
AAAtraq – The Story Behind
According to Lawrence, organizations operating across society constantly struggle with compliance. Moreover, adhering to regulations takes significant time and effort. "AAAtraq was formed to simplify the process of complying with ADA regulations by automating a number of important stages in the process. This not only makes things less complicated but also helps in safeguarding against flouting regulations in the future," he observed.
AAAtraq employs a strategic approach to handle compliance. The company's intelligent automation simplifies understanding, maps out the pathway to compliance, and replaces uncertainty with control. "AAAtraq automates the four cornerstones to compliance- Staff Development, Digital Supply Chain Management, Compliance Reporting and Litigation Insurance. The service instils confidence to manage ongoing compliance faster and at lower cost," added Lawrence. The strategic approach oversees the internal and external digital supply chain and provides personalized training for staff equipping them with the knowledge of how to stay compliant. "Risk managers need to be continually aware of the risk level faced by their organizations, so automated reporting is also critical" added Lawrence.
Redefining Digital Compliance
Lawrence elaborated on how AAAtraq had formed a unique partnership with global insurer BRIT. "Subscribers to our service benefit from an immediate $2,500 worth of insurance cover and can eventually be covered up to $50,000. Each subscriber has their own mapped-out action towards achieving compliance." Lawrence explained how this was an automatically generated system, in line with a subscriber's personal circumstances. "As subscribers progress and gain AAAtraq stars, their insurance cover increases," he added.
AAAtraq, as an independent verification service, felt that ADA compliance was a significant issue and every year the industry witnessed a high incidence of lawyers targeting those who fail to comply. "The service is not designed for digital teams or webmasters who might resist suggestions that the digital assets they manage are non-compliant," added Lawrence.
Flagship Products & Services
The two levels of services the company offers are:
A Free Risk Profile: This is available to any organization and can be obtained in a matter of minutes. This indicates their current risk level and outlines the recipient's personalized pathway towards achieving compliance.
Subscribers' Profile: This allows subscribers to access the entire system which offers a bouquet of benefits. Specific tasks offer clear guidance based on the personalized pathway. As each task is completed, an increasing level of reasonable adjustment is demonstrated and the level of insurance cover too, rises. Additional AAAtraq stars are gained with progression. If a subscriber is targeted by lawyers, access to legal support is immediately made available and the same is handled through the portal.
Amalgamation of Technology and Insurance Sectors
Noting that insurance sector is no different from other sectors and will continue to see successes and failures as well as amalgamations, Lawrence noted, "We will always experience amalgamation, as larger firms look to snap up smaller rivals. With so many incubator firms around the world, I don't see this trend abating," he signed off.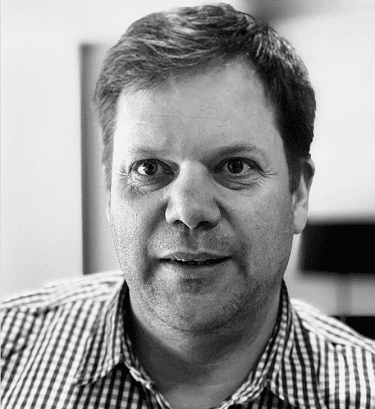 Building Resilience within Insurance Marketing David Walsh, CEO of Visiqua

Building Resilience within Insurance Marketing
As a panoramic performance marketing company focused on building resilience for its partner brands, Visiqua's insurance arm has been popularizing many new concepts within insurance marketing. While it introduced and popularized the Pay Per Call Warm Transfers, it also earned the distinction of adopting a new approach to an existing insurance click-based market and introduced a 'right price bidding tool'  through their platform, Clicks to Convert. Clicks to Convert ensures that advertisers do not overpay for traffic in a secondary click exchange. Visiqua's other innovative product was the launch of Call Ping Tree. Bringing existing technology focused on leads, to the performance call space. This allows advertisers to bid on and buy calls in real time. David Walsh, CEO Visiqua is an acclaimed name in the industry. His performance-driven strategies coupled with technological innovation has helped him drive companies towards transformation and growth. Excerpts from an interview with David:
Pay Per Call Warm Transfers
David notes that warm transfers are part of the larger customer journey and understanding that picture is key to success. He added that new telephony tools and data resources have been introduced recently and that they enabled Visiqua to understand more about a call and caller prior to accepting the transfer. "Today we can build a buyer profile of data points ahead of a transfer and better match that consumer to the correct advertiser, boosting overall performance. The aim is to deliver warm lead to the right buyer at the point in the journey when a user is ready to convert".
Flagship Products & Services
Visiqua's flagship products in the insurance space are categorized into three core offerings – Calls, Clicks and Leads.
'Calls' consists of a classic mix of inbound calls and transfers routed through the Call Ping Tree. This tool allows to look at a call in real-time, augment it with third party data, and then put it up for sale in an auction for our advertiser partners to bid on, explained David.
'Clicks' is a product that has evolved significantly for the company in the past 5 years.  Today it enables an advertiser to target in-market shoppers, to layer on additional data points to best match their customer profile to the traffic provided. This is all done through Clicks to Convert, Visiqua's vertically relevant click exchange offering second price auction.
"The third segment, 'Leads' comprises of both proprietary and third-party data from our portal FindQualityInsurance.com and a myriad of other data resources along with owned and operated websites.  Currently Visiqua is handling north of 500,0000 leads a month insurance vertical," added David.
FindQualityInsurance.com
The launch of our portal Find Quality Insurance.com was a result of both the company's understanding of the customer journey and the needs of the market itself. "FQI as we call it, internally has been a great test bed for us to launch new types of forms, test content, analyze data and even led to the formation of Clicks to Convert platform. Lead volumes vary year to year and the experience is ever changing but our focus on testing and UX has led it to be a big success for us," said David.
Challenges Galore
"A major challenge we are facing right now is pace of innovation and how it varies from partner to partner in the call space" recalled David. He quickly added that the main challenge comes in the form of disparate technology approaches and compatibility issues, as the company is also seeing some inertia in the space with people refusing to adopt new technologies.
Effects of Economic Slump
Noting that the recent pandemic made people realize the importance of securing their assets and protecting families through insurance, David noted, "This is where the insurance sector steps in, and where we have seen a shift in the market. With this change in climate the insurance sector can absolutely gain. From life and home insurance early in the pandemic to today. Open Enrollment is here, this is the perfect time for advertisers to get in front of users who are looking for new coverage, have had a major life event, or are looking to switch."
A Parting Thought
"For me, and for Visiqua, this year has really boiled down to executing on our vision, We have worked to evolve and advance our technology solutions to better understand the customer journey, while engaging that customer journey at the right time. Visiqua continues to convert people and improve yield/conversion for our partners," signed off David.
Withstanding the Digital Unknown Sidd Gavirneni, CO-Founder & CEO of Zeguro

Withstanding the Digital Unknown
Zeguro is a pioneer in insurtech. It was the first to combine cybersecurity and cyber insurance. Today, Zeguro is a holistic cyber risk management platform. It protects organizations from cyber risks, mitigates those risks, and reduces the loss businesses suffer when they are attacked. "When we founded Zeguro, we knew there was an opportunity to improve the customer experience around cybersecurity and cyber insurance. But we also knew we'd only get it right if we aligned ourselves to the needs of our customers," says Sidd Gavirneni, Co-founder and CEO of Zeguro. Having lived in multiple countries and being exposed to their rich cultures, Gavirneni was insistent on building a diverse team from the start. "It's no secret: diversity fosters team empathy which flows into customer empathy and helps us better solve customer problems." This founding principle has directly translated into positive results for our customers and partners.
Customer-Centricity, Always
"From the start, customer experience has been overlooked in insurance, especially in the complex and fast-changing cyber insurance space," says Gavirneni. No question about it, there's a surge of insurtech startups that are focused on providing an improved customer experience. However, there is still a lack of customer-centricity. Getting a quote might now be slightly easier, but policies are written in insurance jargon, unfriendly to the layperson.
Zeguro is changing all this, and the feedback from Zeguro's clients has been overwhelmingly positive. They love the simplicity that the platform offers and, especially, that they can relax, knowing they are covered, even if disaster strikes. At its core, Zeguro simplifies cyber insurance for customers. It uses straightforward language that anyone can understand and can relate to. And it's fast; businesses can fill out their quote forms and purchase a customized policy in as little as 4 minutes. Gavirneni encourages all insurance companies to think about the full picture: create products that customers can understand, help customers manage risks, lower premiums when risk is reduced, and use data to better understand their customers.
From Data to Insights
Insurance is all about data. Improved analytics and AI tools are helping both incumbents and insurtech startups to better understand and predict risk. "For a number of reasons, I think that the jury is still out for the use of blockchain in insurance," says Gavirneni. There are more obvious opportunities to use advancements like machine learning. Gavirneni believes that such technology will be the focus of most insurance companies, including Zeguro, over the next few years.
Demystifying Insurance
Zeguro's founding vision is to empower every organization to withstand the digital unknown. "This can only be achieved by making cybersecurity and cyber insurance easy and approachable for SMBs," says Gavirneni. This is what sets Zeguro apart. The cybersecurity landscape changes rapidly, and so should cyber insurance. Newer risks must be identified and taken into account. Zeguro's Cyber Safety™ solution for SMBs makes it easy for businesses to get started with cybersecurity. Traditional insurance providers use customer-provided data on application forms to underwrite insurance. "We go beyond that – our self-service SaaS solution tells businesses exactly what they need to do to improve their security posture, and hence, lower their premiums," states Gavirneni. This reduced risk is a win-win for both the customer and Zeguro.
Embracing Failures
As the first company to connect cybersecurity with cyber insurance, there was a risk that customers and partners would not follow. Fortunately, the positive feedback was immediate as Zeguro's first customers began using the platform. This was a pivotal moment for Gavirneni and his team. It served as proof that Zeguro was on the right track to alleviate an important pain point for customers.
"Truthfully, I am afraid to fail," admits Gavirneni. However, that fear helps leaders make better decisions. "When you have a great team to depend on, no leader should feel paralyzed by the fear of failure," he adds. His advice to entrepreneurs is to focus on building an outstanding team, encouraging them, and making sure that they believe in the core values of the company. Gavirneni and his team at Zeguro hope to empower every organization to protect themselves from cyber risks and attacks.
Dobby – The operating system for modern American homes. Satadru Sengupta, Co-Founder & CEO, Dobby
Dobby - The operating system for modern American homes.
Starting with a leapfrog home maintenance product that won TechCrunch Top Pick in AI/ ML 2019 – Dobby is pioneering digitization & AI in the $16T residential property market, the largest asset class in the US. Dobby's vision is "to become the operating system for American homes" by adding adjacent products and services including insurance.
Dobby creates a luxury experience for homeowners and increases their property value with an AI-first, fully digital, "get-stuff-done" app backed by an invite-only, high-quality service pro community.
At the helm of affairs at Dobby is Satadru Sengupta, Co-Founder & CEO of the company. Previously, as an industry GM, Satadru built the multi-million dollar insurance business at AI unicorn DataRobot. Satadru, an CSPA designee from Casualty Actuarial Society, was a data scientist at AIG, Liberty Mutual Insurance, and Deloitte Insurance Practice.
Satadru is a staunch believer that communities at large should be the recipients of the wonderful outcomes technology can bring out. Excerpts from an interview:
Dobby- The Story Behind
The founding idea of Dobby (formerly, Halos) was to bring an asset-first approach to home insurance. "We wanted to build a home insurance product that not only pays the homeowner after an incident – but actually helps them protect their largest asset through regular and timely maintenance, upkeep, and upgrades."
Noted Satadru that he was surprised to see that the current $300 billion home maintenance incumbents were using a decade-old playbook and competed as advertising websites. "There is no digital product and there is no 'get-job-done' software available for homeowners or service providers." He added "We decided to build an AI-first, fully digital home maintenance solution before we add insurance and other products for homeowners."
Technology Transforming Insurance
The insurance industry is one of the oldest consumers of analytics, data science, and AI/ ML. "In recent times, we have started to see more widespread applications of analytics and AI/ ML in insurance – marketing and distribution, underwriting automation, claims automation, fraud detection, loss prevention to name a few. This trend will continue and will touch every single insurance function."
Satadru is bullish about the applications of blockchain in the insurance industry: "Historically, insurance has been a contract between two parties: an insurance company and the policyholder.  These days, insurers are working with different ecosystems to drive more value-added services to the consumers. These multi-party transactions create a natural use case for blockchain."
Challenges Galore
Satadru noted that the world has been experiencing a massive technological and behavioral shift. "COVID-19 has put these inevitable changes on a fast track. We will recover from the pandemic soon, but these changes will continue for the next few decades until we reach a new equilibrium. As a result, we see emerging asset classes as well as emerging risks. The biggest challenge of the insurance industry today is how to keep up with these changes."
According to this expert, historically, as an industry, insurance did a terrific job in a changing environment. "But the speed of change we are experiencing now is truly unprecedented- more storms, larger wild-fires, new ways of living and working in the 'stay-at-home' economy, and a rapid growth of new tech-driven assets (self-driving cars to crypto to commercial space travel)."
Satadru stressed on the need to understand new assets – how they are fundamentally different from the current understanding. He also emphasized on the need to adopt a similar approach to understanding emerging risks and changing customer expectations.
Lead generation to value creation:
The current home maintenance market is 10-15 years old and is entirely a lead-generation play while Dobby is a value-creation play. "We are a product-led company and have three inter-connected customer-facing products in the market right now: Dobby Homeowners App, Dobby Service Pro App, and Dobby Partner Portal.  These are creating tremendous platform-value for the ecosystem."
Moment of Success
Noting that nothing is more satisfying than building something people love and being part of that building process, Saradru noted, "I was part of AI unicorn DataRobot as an early employee and now with Dobby, we are building a truly 21st-century product in an antiquated industry. Both are transformative journeys as we make things that didn't exist before."
A Piece of Advice for Entrepreneurs
"Solve a real problem – even if it is small. And if you can solve a big one – do that. But either way, build the courage and intellectual honesty to validate that you are solving a real problem. Also, spend a disproportionate amount of time on understanding the problem before you design a solution." signed off Satadru.