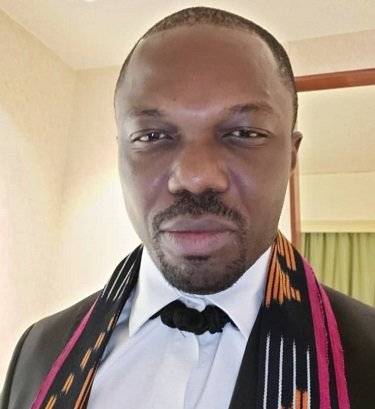 Re-creating Insurance Value Chain in African Continent  Alexandre N'D Jore, CEO & Founder of Digitech Africa Ltd
Re-creating Insurance Value Chain in African Continent
As a specialized service offering insurance, new information and communication technologies to the African region, Digitech Africa Ltd (Digitech) offers comprehensive solution package covering the entire gamut of insurance value chain. Founded in 2018 in the Seychelles, the company's solutions are based on new information and communication technologies. The company also offers the opportunity for businesses to enter the digital age by internally dematerialising certain functions and by externally strengthening their productivity and competitiveness through new digital interfaces.
Insurance Sector – Competitive & Dynamic
Noting that the risk value chain in Africa is quite disunited and fragmented, Alexandre N'djore, CEO, Founder, Digitech Africa Ltd noted that the insurance chain is a vicious cycle. "It goes all the way from the re-insurer to the insurer, to the insurance broker and other intermediaries and finally to the policy holder. This leads in a generally low insurance penetration of around 3% (excluding South Africa with a total penetration of 13%)" he observed.
The Platforms
Digitech's exhaustive solution package that covers the entire insurance value chain system offers custom-made packages for customers.
Hyperion Platform: This platform is a first of its kind B2B digital re-insurance platform which links up re-insurance companies & insurances companies across the continent. Hyperion is currently being used by CICA-RE, and close to 200 insurance companies, spanning 14 African countries. "Digitech plans to incorporate further underwriting capabilities in 2021," added Alexandre.
Infinity Platform: Built on the multiverse model (B2B2C), this platform plans to completely digitize the automobile insurance business. Digitech remains the front runner for a national tender to digitize automobile insurance for 29 insurance companies.
Health Tech Platform: In its effort to digitalize the health insurance sector, Digitech has entered into an agreement with one of the leading medical health brokers in the region. This would allow the Digitech to digitize the latter's health brokerage business.
Popularizing Traditional Insurance Products
Multiverse Platform allows any incumbent insurance company in the life/non-life sector to start selling digital insurance policies online and through mobile platform. Multiverse is  mobile operator agnostic and targets almost the billion mobile phone users across the continent. "Digitech is seeking to extend the technological features of this platform to include smart claims, fraud detection as well as augmented sales through social media channel," informed Alexandre.
Synergising Technology and Insurance Sectors
Digitech offers two types of solutions that bring together different players of the insurance sector. Alexandre noted that today, roughly 50 re-insurers are operating in Africa and their main information management channels are emails and excel sheets. "This vast amount of information could be processed far more efficiently with new technology. Our first product – Hyperion is a fully digital-enabled Reinsurance ERP, that connects the accounting system of the re-insurer directly with that of the cedant." This helps in calculation; for instance, billing or premium calculations etc would be done through this in real time. This also ensures that insurance companies can submit thousands of policies directly through the interface at lower costs and in an efficient manner, ultimately increasing the policy holders' satisfaction. "Today we also have around a billion mobile phone users across the entire African continent. Through Multiverse, insurers can connect to any mobile phone user within the country and sell insurance policies," added Alexandre.
Tiding through Tough Waters
The current instability has created an enduring so-called low touch economy, according to Alexandre. "This global pandemic has strengthened the importance of the digitalization and this will not go away. The insurance sector should embrace digital technolgies at all levels internally as well as externally," he added.
The Way Ahead
Alexandre felt that we were privileged to be living during these unprecedented times where the convergence of technologies and abundance of capital would create a virtuous cycle of enduring creativity. "Especially, Africa now sits with a formidable opportunity to leverage on powerful technologies that will transform its future in the concert of nations. It is our duty to initiate this movement," signed off Alexandre.