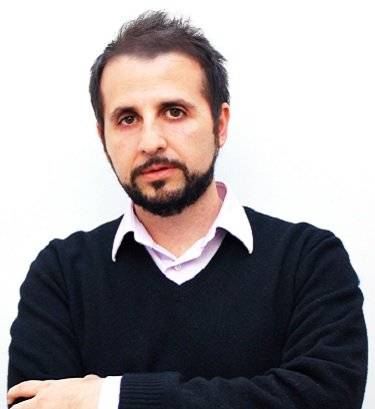 Creating a Comprehensive Location-based Marketing Platform for a Seamless Retail Journey  Andrea Calcagno, CEO, Cloud4Wi
Creating a Comprehensive Location-based Marketing Platform for a Seamless Retail Journey
Andrea Calcagno has spent last 20 years in domains like retail, technology, telco-media market, building a primary professional connection with key executives on a global scale. His unparalleled expertise especially in the retail industry and location technologies helped him co-build Cloud4Wi – a company that offers a suite of location-based marketing products. He is also one of the members of Endeavor, the non-profit association that selects high-potential entrepreneurs and helps them scale globally. As a CEO, Co-Founder of the company, Andrea is at the helm of affairs at Cloud4Wi. Excerpts from an interview:
Conception of Cloud4Wi
Headquartered in New York, Cloud4Wi is the most comprehensive location-based marketing platform for filling the offline gap of the digital customer journey and ultimately driving revenue. According to Andrea, with Cloud4Wi, companies can rapidly get customers to sign up at their locations, and gain visibility over their behaviors — both inside and outside of your physical locations, with a 100% consent-based approach. "Empowered with this in-depth knowledge of who customers are and how they behave in the physical world, companies can identify the perfect segment to target, and then create and run perfectly-targeted campaigns that personally reach the right customers at the right moment — at the right time and place. Finally, companies can up level their marketing strategy and make smarter decisions with a data-driven approach, resulting in optimized marketing efforts."
With offices spread across cities like San Francisco, Pisa and Milan, Cloud4Wi helps companies connect with customers in a whole new way. Leading innovative companies like Burger King, Campari Group, Carmila (Carrefour Group), Guess, The Cordish Companies, Valentino, and many others, rely on Cloud4Wi to drive performance, seeing strong results such as 30%+ click-through rates and 30x+ ROI.
The Location-based Marketing Solution
Cloud4Wi unleashes countless mobile-focused use cases that create value for companies and their customers, both with and without mobile apps. Cloud4Wi enables companies to drive revenue in a whole new way, collecting intel on customer offline behaviors both inside and outside of their locations. Through its comprehensive data regulation protection framework, Cloud4Wi enables companies to remain compliant with data protection regulations on a global scale. Under its unlimited integrations, it offers 50+ ready-to-use connectors enabling companies to seamlessly and natively feed data from Cloud4Wi towards the platforms already in use. This makes for easy empowerment all their existing platforms and centralize data.
Challenges Galore
Noting that omnichannel exhibit certain gaps, Andrea adds that companies are struggling to win the challenging battle for their customers on one hand, while struggling to meet their customers' expectations on the other. "This means marketers need to think strategically about customer journeys and connect with them in a relevant, personalized way across all the channels- from online to offline to online and back again. However, today's digital customer journey is mainly fueled with online data and is missing the bigger picture of how customers behave in the physical world (they usually know who is making a purchase with a loyalty card or through smart POS)."
The Success Stories
The company's success story with Campari Group is an ideal reference point as to how data-driven marketing can do wonders for retail companies. Cloud4Wi's solution enabled Campari's customers towards an excellent data-driven marketing, helping them collect profiles with opt-ins data from the bartender- and consumer-focused events.
Yet another success story created by Cloud4Wi is its association with Carmila, the third-largest retail property company in Europe. Carmila was impressed with Cloud4Wi's ability to gather and extract valuable customer offline data from WiFi. The company saw excellent results upon deploying Cloud4Wi including: 100 customer contacts collected per location each week and 86% opt-in ratio.
Leadership Traits
Andrea believes in fostering creativity and innovation, team building and learning agility. "I am a big believer that you can affirm your version by working with a hard-resilient approach leveraging your unique team. Working daily hard with honesty and integrity, the fear of failure is not part of your daily journey."
The Success Mantra
"The curiosity is the key foundation to execute innovation and build a relevant value day by day in the long path of startup marathon. The duties and responsibilities of key leaders is to transfer this urgency inside the single contributors showing them with their execution the impact that curiosity can bring to their and company life."