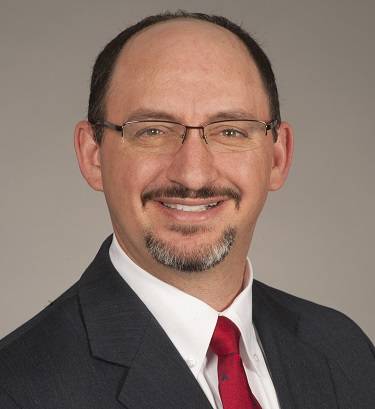 unFederalReserve™: Providing Blockchain-enabled SaaS Solutions for Fintechs  Howard Krieger, Founder & CEO, unFederalReserve™
unFederalReserve™: Providing Blockchain-enabled SaaS Solutions for Fintechs
Howard Krieger is a serial entrepreneur. He is well-versed in risk and valuation concepts, consumer and commercial lending and executive leadership.  He is the founder & CEO, unFederalReserve™, a fintech SaaS company that combines software built on blockchain technology and 200+ years of banking experience. He holds a bachelor's degree in Business Administration from James Madison University and an MBA with a concentration in Quantitative Finance from Rutgers School of Business. Prior to founding unFederalReserve™, Krieger served as Managing Director at CBIZ Valuation Group, Valuation Director at WithumSmith+Brown and was also a Senior Manager at KPMG LLP. As an innovative blockchain-based bank loan origination and settlement system design and operational collaborator, Howard is also a quant jockey and a player's coach. He speaks on an array of topics in an interview.
Excerpts:
Conception of unFederalReserve™
30,000 non-bank lenders in the U.S. struggle with limited capital sources and settlement speeds, observes Howard. Noting that blockchain-based technology effortlessly handles these transactions in a secure, immutable manner, this technology enthusiast points out that unFederalReserve™ has selected premium elements of the crypto ecosystem and it is in a best-in-class regulatory framework that delivers its middle-market clients a B2B lending, cash reporting and overnight lending/borrowing utility tool. "We offer the security of immutable records, near instantaneous settlement and encryption well beyond what the largest global banks currently use. Sophisticated borrowers are experts at identifying mispriced opportunities. Unsophisticated lenders, however, can be at the mercy of seasoned borrowing professionals seeking to exploit risk vs yield mismatches. The unFederalReserve™ safe harbor uses algorithm settings targeted to minimize those situations. When it comes to speed, lending and borrowing transactions settle almost instantaneously on our blockchain-enabled platform."
Enabling blockchain technology to create fintech SaaS solutions
"Our core is a Compound® fork that we have been working with to learn the limits of an extremely stable DeFI protocol. We also leverage Securitize for on-chain identity management, Chainalysis for transaction monitoring, Fireblocks for wallet security and Circle for money conversion.  We tie these pieces together with years of experience to deliver safe, effective and less costly cash management."
ReserveLending platform
ReserveLending was the firm's first product, and the first major release, says Howard. "Our FinCEN registered, P2P crypto lending platform is easy to use, and allows crypto holders to lend, deposit or borrow cryptocurrencies at reasonable rates, and monitored for suspicious activity. At launch we had close to $400mn Total Value Locked on the platform."
The Blockchain Journey
Noting that he was introduced to the concept by his co-founder and friend, Ryan Medlin, Howard adds that the latter brought the technology and marketability of the software to my attention, and the need for sophistication in the borrowing/lending space. "We did a hackathon a few years back and the rest is history."
Challenges Galore
"I think it starts with identifying what risks matter most to your business model, and literally lay them out on a spreadsheet, and detail the severity of the risk and risk mitigation step to take, if possible." Blockchain is not a cure-all, and certainly one category of risk has to be whether it's the software or the user that poses the greatest risk. Build redundancy, monitoring and control processes and you should be fine.
Leadership Traits
unFederalReserve™ lives by 5 key principles: Safety, Courtesy, Inclusivity, Efficiency and Experience. The team knows everythingthey do has to abide by those principles. "I also think that role vs expectation gaps are the source of all interpersonal conflicts. Communication is the only thing that solves that." Empathy being a critical trait, Howard stresses on the need to keep perspective and take care of yourself as you go through knocking out priority items.
Words of Advice
This fintech specialist recommends start-ups to be caretakers of the capital, team and the product. "Blockchain start-ups, specifically, should strongly consider affiliating with entities that either understand the tech's benefits already or are agnostic to how it works. The tech is nice, but the tech is not what sells. The product which uses the tech and its flexibility to integrate with existing workflows is what gets traction."
The Success Mantra
"Be okay with admitting when you messed up. It is a liberating experience. The best part about being CEO of a blockchain tech company is the people at the end of the day. I love chatting it up about how I got here, but my success is really a story of how thousands of people just said one day, "This team is talking about products for underserved entities that just makes sense."  So, it is to all of them, that I am eternally grateful, and it's for them that the team works tirelessly", Howard signs off.