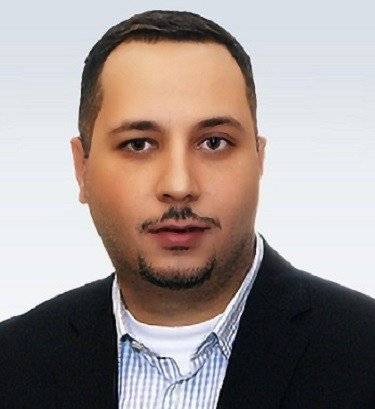 Simple Yet Effective Care  Michael Haddad, President, TeleSense Canada
Simple Yet Effective Care
Michael Haddad is a man of principles and he faithfully follows those to create his own growth strategy in the telemedicine space. With relentless passion and commitment, Haddad, president of TeleSense Canada, believes in building a caring mindset that translates to his organizational success. This is well reflected in TeleSense Canada, a telemedicine/telehealth services provider that focuses on effective clinical consultation with the deployment of their telemedicine platform.
A true telemedicine implementation
For Haddad, there is nothing more overwhelming than to see an elderly person receiving a medical consultation with TeleSense telemedicine platform at the safety and comfort of his/her home without the need to travel to be in a physician's office. "We ought to elevate patient experience and promote instrumentation-based care as the standard for a true telemedicine implementation," he says.
"We work to ensure our hardware meets the highest medical grade standards. A key element of our implementation and approach is to provide a seamless experience to physician and medical staff operating the platform to capture and deliver medical telemetry in a clear dashboard that makes the experience about the patient and not the platform." Achieving such simplicity is the work of every complex process to analyze and present data relevant to the consultation, while integrating with an EMR/HER platform streaming all the key data to the patient chart automatically. This process ensures the data is capture real time and shared with a medical team as needed.
The success secret
Apart from achieving a flawless execution, Haddad claims the key to success in telemedicine is to obtain clinical effectiveness, simplicity, and adherence to both medical standards and regulatory compliance. "It is also imperative that clarity and transparency is attained, as we see many claims around so-called telemedicine as the standard where it neglects to highlight the clinical effectiveness."
Virtual health, Haddad points out, must be supported and enforced by an effective digital care policy to ensure the patients receive a medical grade diagnostic and assessment. At TeleSense, they ensure this through their platform which enables patients to be more in touch with their medical provider more frequently and if the need arises, they can engage them on-demand. "It is truly a life changing technology helping patients and physician connect at a deeper level," he adds.
Deeper into technology and strategy  
Haddad considers technology as an enabler in the telemedicine ecosystem where new opportunities and challenges can be discovered as technology evolves. For instance, TeleSense lately partnered with McGill University to create a tele-rehabilitation platform for Canadians with movement disorders. The aim is to create a virtual platform that provides effective medical evaluations and treatment from the safety and comfort of Canadians' homes. "By establishing scientific standards and guidelines, we can bring a new form of intelligence to assist and guide physicians in the assessment and recovery phase of tele-rehabilitation in the stroke population," he says.
Haddad treats success as a multi-dimensional element that drives one to achieve high goals. However, it is imperative to be well prepared before one reaches the top. "With a detailed execution strategy, we must prepared to experience anything that comes our way. Also, being in constant touch with our customers will help us get the best feedback. More than anything, we must build leaders and enablers to create an organization driven by empathy, accountability, and humility," concludes Haddad.