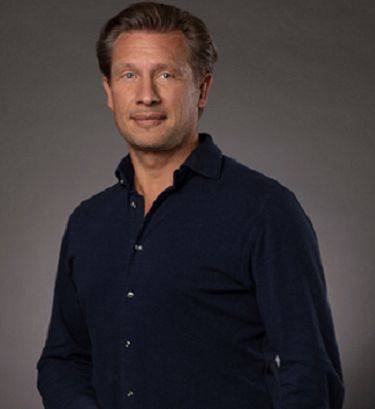 Internet of Things to Shape Future Smart Cities  Ivo Rook, SVP-Internet of Things, Sprint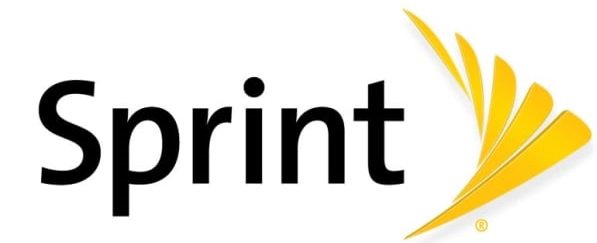 IoT to Shape Future Smart Cities
Smart cities are the future. With the recent surge in urbanization, an estimated 68 percent of the world's population is expected to live in cities by 2050, according to a recent report by the United Nations. The Internet of Things (IoT)-enabled smart communities are laying the foundation for a sustainable, prosperous future and giving rise to smart cities. These evolving cities are focused on creating a sustainable environment, thus helping citizens and businesses to thrive.
A smart, sustainable environment would ensure people can live safer, healthier lives and can work more efficiently. Cities that have deployed IoT-enabled technologies have made radical improvements to public service efficiencies and environmental sustainability. Whether it is through the deployment of smart lighting, smart water metering or smart waste management, or embracing green initiatives that help save energy and reduce urban congestion, smart cities will have a positive impact on people's lives.
With the spending on smart cities expected to reach $158 billion by 2022 (according to IDC forecasts), this level of investment is poised to make notable changes in the way smart cities will be shaped. Sprint, a leader in the IoT space, is advancing the evolution of cities into smart cities through its leading-edge Curiosity™ IoT solutions.
Smart community test-bed programs, like that at Peachtree Corners, Georgia, ensure that connected device solutions will take advantage of the next-generation 5G network. In Peachtree Corners, smart sensors use cameras and light detection and ranging (LIDAR) to help track and analyze foot traffic, vehicle traffic and retail traffic patterns. The volume of people or vehicles can also be counted using sensors to inform community decisions. Sprint's Curiosity Smart Video Analytics solution helps make this data actionable. Sprint has worked with the city of Greenville, South Carolina over the last year to design and deploy smart city sensor technology and analytics there, as well. Arizona State University recently announced a working relationship with Sprint to bring leading-edge IoT education and technology to their students, along with the broader Phoenix, Arizona metropolitan area residents and visitors.
Ivo Rook, senior vice president of IoT and product development at Sprint, is a visionary leader with global influence. Rook leads a world-class team to deliver technologies that change the way people live, the way businesses operate, and the way society evolves. In a relaxed interview, Rook delves into the trends within smart city concepts, Sprint's strategy in changing the smart city industry, and other innovative ideas. Excerpts from the interview follow.
Investing in Digital Infrastructure
Underlining the importance of investing in digital infrastructure, a fundamental factor for economic growth, Rook identifies digital pavements as a major trend within the existing smart city market. He adds, "In the past, cities would attract investment and look to improve the quality of lives of their citizens by investing in rail, roads, or subways. While these kinds of investments are still relevant, today cities realize that the best way to stay ahead is to invest in the digital infrastructure of the future."
Smart City Applications – The Game Changers
Noting that smart city applications have become game changers in today's society, Rook believes that this trend is truly changing the way cities operate and the way residents live and work. "Digital infrastructure is not about creating only networks. For instance, providing true mobile 5G helps increase the network capacity in a city, supporting blazing-fast speeds that can be put to a lot of use. But the real value comes from the applications that 5G can support and unleash."
Elaborating more on Curiosity, Rook notes, "We don't look at Curiosity as technology any more. We look at it as a movement that changes how people live, businesses operate and the way we contribute to how society evolves." He stresses that the digital pavement not only needs to serve smartphones, but also needs a network for billions of sensors to be connected and for supporting applications to work seamlessly. "We are talking about applications that will increasingly use artificial intelligence to power systems that work autonomously, such as cars and robotics," Rook says.
Three Elements of Smart City Strategy
Rook elaborates on the three important elements that Sprint focuses on: how people move, how people live and how people live longer.
On how people move: With an investment of $100 billion, the SoftBank Vision Fund is one of the largest equity investors in up and coming technologies, such as IoT, mobile applications, artificial intelligence (AI), and robotics. The first Vision Fund has invested in digital innovators such as Uber, Nauto, Getaround, and DoorDash that are shaping how people move. "Sprint is proud to be part of the SoftBank ecosystem with access to some of the leading influencers in this space," Rook said.
On how people live: Sprint's investment in Curiosity™ Lab at Peachtree Corners – 500 acres of innovation space designed to provide a real-world test environment to advance next-generation intelligent mobility and smart city technology – has been truly remarkable. Rook claims, "The space, paved with the latest 5G, micro-positioning, and our Curiosity IoT platform, is unique in that it blends public infrastructure with autonomous vehicle test roads. Even the City Hall is housed within the technology park and we have created a regulatory climate positive for entrepreneurs. We also have advanced testbeds in Greenville, South Carolina, that help showcase our commitment to enhancing how people live."
On how people live longer: Noting that in the past, healthcare related technology was more focused on connecting patients, Rook observes how healthcare providers are able to be proactive when something goes wrong. "Now with the ability of AI, combined with connected devices, you can predict a health scare and initiate action before something happens. These technologies now play a critical role in how we help improve life expectancy. Thanks to the 3 billion heartbeats we monitor every day, patients who suffer from a cardiac condition will be warned using advanced AI – before an unfortunate incident strikes – thus literally saving lives," states Rook.
Dedicated, Virtualized, Distributed Network
Stressing the need for a dedicated, virtualized and distributed core network, Rook notes that Sprint believes in creating technology that enhances people's lives, thereby connecting them to what matters most. This innovative approach is foundational to enabling smart city success. Rook explains, "First you separate the IoT traffic from the smartphone traffic and route it to its dedicated core. Second, for virtualization, you need to turn your entire network into software and run it as an application. Third, since the network is built for software, you run it on bare metal which is the same infrastructure that powers the cloud." The network can be run from anywhere – within a Sprint site, a public data center, or even a business's location. "This also creates the best possible infrastructure for customers to develop the best possible applications," observes Rook. "We even allow our customers to put their application on our node. Simply put this is how we make sure that IoT devices will transmit data faster and can utilize AI more efficiently. Unlike other operators, we allow developers and customers to put their applications into our network."
Copious Challenges
Regarding challenges faced by companies enabling smart city concepts, Rook notes that most smart city projects are pilots where the focus is to prove technical feasibility. "These projects don't essentially focus on the economic benefits, especially profitability, to the companies that invest. This is not easy because while these pilots address macro issues such as congestion, pollution or parking, the difficulty arises when companies try to commercialize these solutions." This happens because connecting the business benefit from specific applications to the macro urbanization issue that is being addressed is not always an easy task, Rook adds. "Building a digital pavement will make the path to realizing economic benefits much easier by enabling local innovation."
Parting Thought
A parting word of advice Rook offers to entrepreneurs, "My very simple answer is, if you don't look at things as failure, there is nothing to fear." This especially rings true in the smart city industry as smart technologies become more prominently adopted in large cities across the world.