Gain Insights & Give Insights  John Steele, CEO, Pareto Intelligence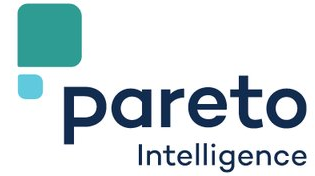 Gain Insights And Give Insights
After a morning of a productive reading on the latest developments in the healthcare industry, John Steele spends most of his time discovering new initiatives that will help him and his team make a positive impact on people's lives. As a radical influencer, Steele constantly aims to "unlock the hidden insights in healthcare data" through developing new analytics solutions that treat the root cause of the issues which persist in the healthcare sector. "There is an ever-growing volume and velocity of data in healthcare that lacks standardization, making it difficult for organizations to gain any insight or make data-driven decisions," opines Steele, CEO of Pareto Intelligence. "Pareto exists to overcome this challenge."
The Powerful Synergy
Creating a powerful synergy of cutting-edge technologies, robust analytics, and deep business expertise, Steele built Pareto Intelligence, a healthcare analytics and technology company with solutions to help healthcare organizations achieve complete and accurate revenue, communicate critical patient information seamlessly, activate clinical and claims data, and make more informed strategic decisions.
Much of what Pareto does centers around giving a complete view of a person's health before making decisions regarding their care. "We aim to activate analytics to improve health outcomes. This means ensuring our insights get to the right place at the right time to be used by the right people to impact behavior and ensure stakeholders have the information they need to help patients get and stay healthier."
An example of this would be Pareto's Healthcare Data Integration (HDI) and Engage solutions. HDI ingests, normalizes, and enriches disparate health plan, clinical, and social determinants of health data sources to create a comprehensive patient view that drives downstream analytics and applications. These datasets come in a seemingly unending variety of file schemas, layouts, and time constraints, making it notoriously difficult to unlock insights within the data, but HDI seamlessly navigates these complexities.
Once insights have been generated through this solution, Pareto Engage delivers this patient-specific data directly into EHRs and clinical workflows to ensure providers have the most information possible at point-of-care, leading to improved health outcomes.
 Modernized Technology
Given the volume, velocity, and variety of data in healthcare, another challenge the healthcare industry will face is the human/conditional logic that underlines most of the solutions in the market will soon be unable to handle these data complexities. "However, practical solutions work for a reason. The application of Machine Learning, Artificial Intelligence, and Natural Language Processing (NLP) helps us to identify insights in the data that we, as people, haven't conceived. The technologies bridge the gap between the problems healthcare organizations will face and the value of future solutions," he adds.
For example, Steele points out that NLP can be used to process clinical notes written by providers and gain insights from them, which is critical to activating and enriching clinical data, and enhancing the application of that data to solve business problems. "Another interesting example is the application of Machine Learning to determine the content of the files that we receive from our clients, meaning the machine can read the file and determine if it is medical claims, pharmacy claims, enrollment information, etc. This creates huge efficiencies in our ability to onboard data from a variety of sources and clients at scale."
Fail Fast. Move On.
For Steele, understanding customers and identifying the true issue at hand, rather than what's happening on the surface, is key to organizational success. He believes the industry needs more emphasis on getting to the root of the issues we face and reshaping the way we do things, rather than focusing only on what's right in front of us. "Oftentimes, we treat the symptoms of the problem versus the root cause of the issue. Addressing longer-term behavior changes will take much more time and effort but will ultimately have the biggest lasting impact," he said.
However, he points out that not every idea and not every new, flashy technology will contribute to fixing the healthcare industry. Failure is inevitable. "It's important to fail and fail fast. Learn from it. And move on. When you put it in that context and refuse to let failure consume time and resources, you're no longer worried about taking risks that don't work out." This bold approach to strategizing around Pareto's long-term organizational direction has in fact made the company "future-ready" by allowing it to focus on developing solutions with the most value for healthcare organizations.