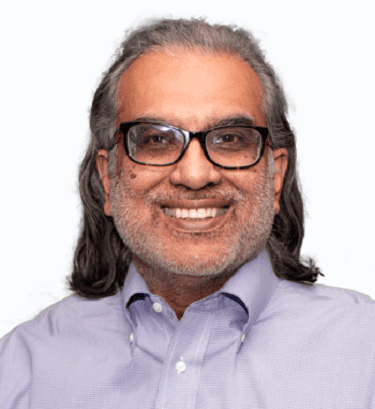 Got It AI: The Power of Conversational Intelligence  Peter Relan, Chairman & CEO, Got It AI

The Power of Conversational Intelligence
The blend of innovation and execution, being his key success factor, drives Peter Relan to design and deliver the best for his customers at all times. Through Got It AI, Peter and his team focus on making users and knowledge workers super productive, leveraging AI+Human-In-The-Loop approaches. The company offers Conversational Intelligence AI-driven self-managing virtual agents and assistive bots, enabling a breakthrough in automation for "digital first" CX.
Customer Experience Management (CEM) is undoubtedly an ever-evolving industry. However, today's, consumers have become used to chat messaging apps in their personal lives, and are now "digital first" users. They want to use any channel of their choice to communicate and they don't see silos. Thus, businesses have to evolve to enable digital conversations with their customers in addition to voice with a CEM 360 approach. "Unfortunately, chatbots and conversational technologies are still unwieldy and silo-based. So the challenge is to bring CEM, technology, and new digital and conversational solutions to match consumers' choices," Relan points out. This is where Got It AI innovates with technology to simplify the deployment of automated yet sophisticated conversational experiences by examining historical customer conversations that have occurred in a company's operation: across, chat, email, voice, and social channels, and automatically train and recommend the necessary virtual agents and bots to reduce costs or improve service levels. These AIs can be partially or fully automated and can be monitored continuously to make sure they are doing the right things for the customer.
"Every interaction a consumer has with a business is a conversation, and Conversational Intelligence is the best way to use AI to truly understand how, when, and why your customers interact with you and automate your digital channels intelligently without needing to be an expert in AI," says Relan. Abiding by this idea of "democratizing Conversational AI", Relan created a vision for self-managing AI and automation. "We assembled some of the leading experts in Conversational AI from Amazon Alexa, Uber AI, Google, and Microsoft to create the proprietary Conversational Intelligence AI-based self-managing automation products that leverage state-of-the-art NLP and NLG techniques."
Other solution providers still find it difficult to create sophisticated, yet easy to deploy and manage AI products. Self-managing automation involves the hard problem of self-discovering, self-training, and even self- maintaining AI models as new conversation types emerge. "We have dozens of engineers under our leadership team, working on this one problem of Conversational Intelligence-driven automation and AI," states Relan. Committed to excellence, Relan believes in the power of an effective team. "We have an amazing team at Got It AI, and we could never succeed without empowered people. Moreover, their vision, expertise, focus, and engineering scale have allowed them to move above the competition curve and stay ahead.
Being the chairman and CEO of Got It AI, Relan considers himself as an honest and compassionate leader who takes failure as a springboard to success. Driven by innovation, Relan leads his team to strategically plan, design, and implement new solutions and technologies even in times of challenges. For instance, during the pandemic, when workforce management for CEM has been harder than ever, Got It AI focused on AI-based automation of routine conversations with the consumer in CEM, so a company's staff can do higher-level knowledge worker tasks that are not limited by space and privacy constraints. "It's an amazing opportunity for CEM to level up. To take advantage of this 'problem', AI handles the mundane tasks that required physical contact centers and marketing/sales offices, while staff can upskill to do more strategic things like improving CSAT and NPS, and focusing on customer acquisition and engagement. As innovation propels Got It AI to heights of success, Relan still firmly believes, "Leaders need to be 'servant leaders' enabling their people to act, while asking the right questions, and then success tends to happen organically."