Data Privacy Laws and Big Data: Compliance Challenges in a Global Landscape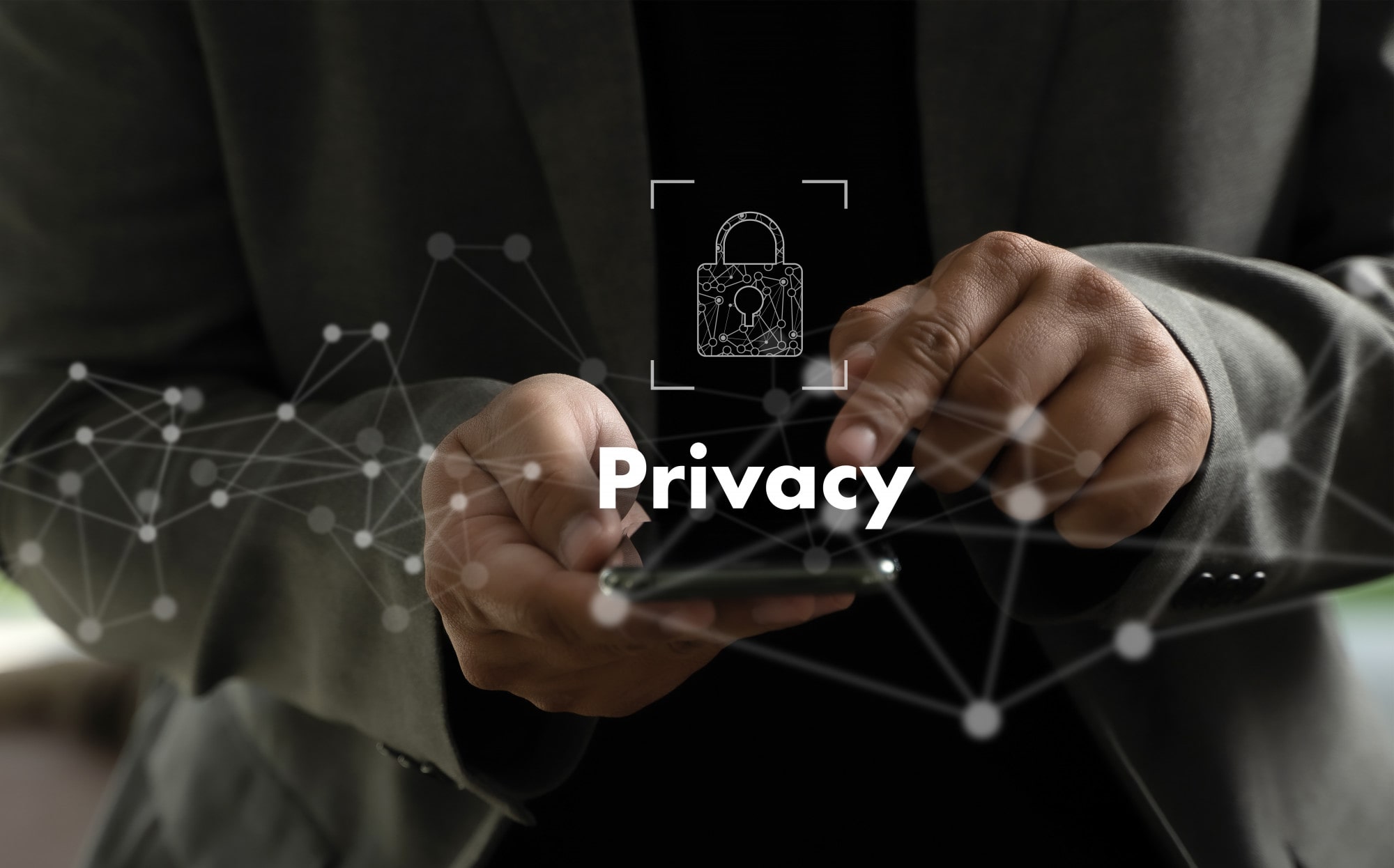 Complying with data privacy laws while utilizing big data in a global landscape presents several challenges due to the varying requirements and regulations across jurisdictions. Here are some compliance challenges to consider:
Jurisdictional Variations: Different countries and regions have their own data privacy laws and regulations, such as the European Union's General Data Protection Regulation (GDPR), California Consumer Privacy Act (CCPA), Brazil's General Data Protection Law (LGPD), and others. Understanding and navigating these variations is crucial to ensure compliance when collecting, processing, and storing personal data from individuals in different jurisdictions.
Extraterritorial Reach: Many data privacy laws have extraterritorial reach, meaning they apply to organizations outside the jurisdiction if they process the personal data of its residents. This poses challenges for global organizations that need to comply with the laws of multiple jurisdictions, even if they have no physical presence in those regions.
Consent Requirements: Data privacy laws often require obtaining valid and explicit consent from individuals for processing their personal data. Managing consent becomes challenging when dealing with big data, as it involves collecting and processing data from a large volume of individuals. Ensuring that consent mechanisms are transparent, granular, and auditable becomes critical.
Data Minimization and Purpose Limitation: Data privacy laws emphasize the principles of data minimization and purpose limitation, meaning organizations should collect and process only the necessary data for specific legitimate purposes. Big data analytics often involve collecting and processing large volumes of data, making it essential to establish mechanisms to ensure compliance with these principles.
Data Transfer Restrictions: Data privacy laws may impose restrictions on transferring personal data across borders, especially to countries or organizations that lack adequate data protection standards. Managing data transfers while ensuring compliance with these restrictions, such as implementing appropriate safeguards (e.g., Standard Contractual Clauses), can be complex when dealing with global big data initiatives.
Data Subject Rights: Data privacy laws grant individuals certain rights over their personal data, such as the right to access, rectify, and delete their data. Handling these rights in the context of big data can be challenging, considering the scale and complexity of data processing. Establishing mechanisms to efficiently address data subject requests becomes crucial.
Data Security and Breach Notification: Data privacy laws require organizations to implement appropriate security measures to protect personal data and notify authorities and affected individuals in the event of a data breach. Managing data security risks in big data environments and ensuring timely breach notification across multiple jurisdictions can be complex.
Vendor Management: Organizations often engage third-party vendors and service providers for big data solutions. Ensuring that these vendors comply with applicable data privacy laws and provide adequate data protection measures becomes crucial. Implementing robust vendor management processes, including due diligence assessments and contractual obligations, helps mitigate compliance risks.
Data Governance and Documentation: Establishing robust data governance practices becomes essential to comply with data privacy laws. This includes maintaining documentation of data processing activities, conducting privacy impact assessments, implementing privacy-by-design principles, and establishing accountability and transparency in data handling processes.
Regulatory Enforcement and Compliance Monitoring: Data privacy laws are increasingly enforced, and regulatory authorities have the power to impose significant fines and penalties for non-compliance. Ensuring ongoing compliance monitoring, keeping up with regulatory developments, and adapting compliance measures accordingly are critical to mitigate compliance risks.
Navigating the compliance challenges of data privacy laws in a global landscape requires a comprehensive understanding of the applicable regulations, proactive compliance measures, and ongoing monitoring of regulatory developments. Engaging legal and privacy experts, implementing privacy-enhancing technologies, and adopting privacy-aware practices throughout the big data lifecycle can help organizations effectively address these challenges.
Big Data Ethics: Balancing Data Utilization and Individual Privacy
Big Data ethics refers to the principles and guidelines that govern the collection, use, and management of large and complex datasets. One of the key ethical considerations in Big Data is balancing data utilization and individual privacy. Here are some best practices for achieving this balance:
Transparency: Organizations should be transparent about their data collection, use, and management practices. They should inform individuals about the types of data they collect, the purposes for which the data is used, and the parties with whom the data is shared.
Informed Consent: Organizations should obtain informed consent from individuals before collecting and using their data. Informed consent means that individuals should be fully informed about the data collection and use practices and should have the option to opt-out if they do not want their data to be used.
Anonymization: Organizations should anonymize data to protect individual privacy. Anonymization involves removing personal identifiers such as names, addresses, and social security numbers from the data.
Data Security: Organizations should implement robust data security measures to protect against data breaches and cyber-attacks. They should also ensure that data is stored securely and is accessed only by authorized personnel.
Fairness: Organizations should ensure that their data collection and use practices are fair and do not discriminate against individuals based on their race, gender, or other personal characteristics.
Data Governance: Organizations should establish data governance policies and procedures to ensure that data is collected, used, and managed in an ethical and responsible manner.
Compliance: Organizations should comply with applicable laws and regulations governing data collection and use, such as the General Data Protection Regulation (GDPR) in Europe and the California Consumer Privacy Act (CCPA) in the United States.
In summary, balancing data utilization and individual privacy is a critical ethical consideration in Big Data. Organizations can achieve this balance by being transparent, obtaining informed consent, anonymizing data, implementing robust data security measures, ensuring fairness, establishing data governance policies and procedures, and complying with applicable laws and regulations. By following these best practices, organizations can build trust with their customers and stakeholders while realizing the benefits of Big Data.
Big Data Skills Gap: Addressing the Shortage of Data Scientists and Analysts
The shortage of skilled data scientists and analysts is a challenge faced by many organizations due to the increasing demand for big data expertise. Here are some strategies to address the big data skills gap:
Training and Education: Invest in training programs to upskill existing employees and develop their proficiency in big data analytics. Offer internal training courses, workshops, or external certifications to enhance data analysis skills. Collaborate with universities and educational institutions to establish partnerships or sponsor relevant programs.
Recruitment and Talent Acquisition: Actively recruit data scientists and analysts with the required skills and experience. Leverage professional networks, job boards, and industry events to attract top talent. Consider partnering with recruitment agencies specializing in data science and analytics to identify suitable candidates.
Collaboration and Knowledge Sharing: Encourage collaboration and knowledge sharing among employees by establishing cross-functional teams or communities of practice. Promote an environment where employees can learn from each other's expertise, share best practices, and solve problems collectively.
Internship and Apprenticeship Programs: Offer internships or apprenticeship programs to attract talented individuals who are interested in pursuing a career in data science. Provide hands-on experience and mentorship opportunities to develop their skills and knowledge.
Collaboration with Universities and Research Institutions: Establish partnerships with universities and research institutions to collaborate on projects and tap into their expertise. Offer internships, guest lectures, and research opportunities to students, enabling them to gain practical experience and potentially join the organization upon graduation.
Data Science Competitions and Hackathons: Organize data science competitions or hackathons to engage and identify talented individuals in the field. These events provide a platform for participants to showcase their skills, solve real-world data problems, and potentially attract promising candidates.
External Consultants and Contractors: Engage external consultants or contractors with specialized big data skills to complement your existing team. They can provide valuable insights, fill knowledge gaps, and contribute to specific projects on a temporary basis.
Continuous Learning and Development: Encourage employees to pursue continuous learning and development opportunities in the field of big data analytics. Support participation in conferences, workshops, and online courses. Provide resources, such as books, journals, and online learning platforms, to facilitate self-study and skill enhancement.
Collaboration with Data Science Communities: Engage with data science communities and professional networks. Participate in meetups, conferences, and online forums where data scientists and analysts gather to share knowledge, discuss trends, and exchange ideas. This can help build connections and attract talent.
Automation and AI Tools: Leverage automation and AI tools to augment the capabilities of existing data scientists and analysts. These tools can streamline repetitive tasks, enhance productivity, and free up time for higher-level analysis and problem-solving.
Addressing the big data skills gap requires a combination of strategies, including training and development, recruitment, collaboration, and leveraging external resources. By investing in building and nurturing talent, organizations can bridge the skills gap and effectively leverage the power of big data analytics to drive innovation and achieve business goals.
Big Data and Social Media: Analyzing and Utilizing User-generated Content
Social media platforms generate massive amounts of user-generated content every day, including text, images, videos, and other forms of media. This data presents an opportunity to gain insights into user behavior, sentiment, preferences, and opinions. Here are some ways that Big Data analytics can be used to analyze and utilize user-generated content from social media platforms:
Sentiment Analysis: Big Data analytics can be used to analyze the sentiment of user-generated content on social media platforms. This involves using natural language processing (NLP) techniques to identify the tone and emotion expressed in text-based content. This can help businesses and organizations understand how customers feel about their products, services, or brand.
Social Listening: Big Data analytics can be used to monitor social media platforms for mentions of a specific brand, product, or topic. This can help businesses and organizations keep track of customer feedback, complaints, and concerns, and enable them to respond in a timely manner.
Trend Analysis: Big Data analytics can be used to identify emerging trends and topics on social media platforms. This can help businesses and organizations stay ahead of the curve by identifying new opportunities or potential threats.
Customer Segmentation: Big Data analytics can be used to segment customers based on their behavior and preferences on social media platforms. This can help businesses and organizations to create more targeted and personalized marketing campaigns.
Influencer Identification: Big Data analytics can be used to identify influencers on social media platforms. This involves analyzing user-generated content to identify users with a large following and a high level of engagement. This can help businesses and organizations to identify potential brand ambassadors or partners.
Crisis Management: Big Data analytics can be used to monitor social media platforms for potential crises. This involves analyzing user-generated content to identify negative sentiment, complaints, or other issues that could impact a brand or organization.
In summary, Big Data analytics can be used to analyze and utilize user-generated content from social media platforms. By leveraging sentiment analysis, social listening, trend analysis, customer segmentation, influencer identification, and crisis management, businesses and organizations can gain valuable insights into customer behavior, sentiment, and preferences, and use this information to improve their products, services, and marketing campaigns.