Pioneering Women's Health Issues Dmitry Gurski, CEO & Co-Founder, Flo Health
Pioneering Women's Health Issues
Dmitry Gurski, CEO & Co-Founder, Flo Health has been credited with developing a global app that helps women understand the meaning of their body signals, providing them with accurate cycle predictions, evidence-based health insights, self-assessment tools that identify the increased risk of certain medical conditions, and community section for anonymous discussions on health topics. Flo Health is the most popular FemTech Healthcare start-up in the USA and over 100 countries worldwide. Flo has more than 100M users, and was recognized by SensorTower as the most downloaded Health & Fitness app in Appstore in August.
Flo Health's signature product – Flo, is the fastest growing AI-driven women's health product that encompasses solutions for girls and women at every stage of their life (start of menstruation, cycle tracking, and preparation for conception, pregnancy, early motherhood, and menopause).
The Journey
Quip Dmitry Gurski on the factors that led to the start of Flo, he says that the team first developed all women's app called OW (Only Women) but had to shut it down within a year as it was too complicated. "At this point, we realized that the key thing is to make the user experience simple, even if you are trying to make a very complex product", added Dmitry.
Listing out the advantages of Flo, Dmitry adds that Flo combines cutting-edge technology, scientific knowledge and the power of community to support women throughout their entire life, helping them to make better decisions about their health and well-being every day. The app also aims to remove the barrier to seeking professional medical help. Driven by science, everyday users of the app receive personalized health insights based on the symptoms they track and log. "These health insights are created with medical experts, scientists, and practitioners from leading North American and European medical schools, such as Yale, Oxford, Harvard, Stanford, and more" adds the professional.
The App
Elaborating more on Flo, Dmitry says that the app is built, based on the so-called iceberg principle when 20% of the functionality is visible, and the remaining 80% seems to be hidden underwater but appear if needed. "The most memorable moment was when we've finally launched Flo, and from the very first tests it showed great performance – users understood how to interact with the app, they enjoyed it and gave 5-star ratings. This was amazing. We realized that we've been doing the right thing, and after all the failures we've managed to create a product that women want."
Exploring FemTech Healthcare Segment
Dmitry points out that FemTech's biggest challenge is that most decision-makers are men. "Unfortunately, the share of women among entrepreneurs and investors in the industry is still very low. In comparison to other health and fitness areas, women's health isn't as understandable to men." The healthcare professional adds that the segment had been underserved and underappreciated, and consequently, the market isn't competitive."
Role of Healthcare Tech Companies 
Healthcare tech companies are doing their job well and manage to solve a lot of individual problems, but they can't change the overarching system, observes Dmitry. "That means that they need to completely close the gaps of the inefficient systems, while the system itself isn't improving. If I could change one thing, I would fix the ineffective initial system first, make it work, and only then start building an effective framework for healthcare tech companies," he notes.
Defects of Digitization
Lamenting over the defects of digitization, Dimitry notes that a lack of personal touch in healthcare is a cause of concern. "Studies show that people must understand that they are connected to society, as this perception stimulates the brain. This patient-doctor relationship has also played a part in giving people a sense of this connection, especially as they get older."
The Success Mantra
"Treat failure as something inevitable. It's the price you need to pay for success", notes Dimitry. He advises startups and entrepreneurs to be extremely optimistic for the long-term vision and paranoid about the short-term vision and to treat the business as the process of discovery: "Take a step, analyze the results, and revise your action. Repeat as many times as you want your company to exist," he advises. 
The Future of Healthcare Lies in Decentralization
By: Pradeep Goel, Chief Executive Officer of Solve.Care
The Future of Healthcare Lies in Decentralization
The healthcare sector is one of the fastest growing industries worldwide and as such insurmountable efforts have been expended to adapt to the constant advances in technology and the needs of patient care. One of these advances that is quickly becoming the go to for new healthcare systems and solutions is blockchain. Blockchain technology has been helping to lead in the decentralization of almost every industry today. For the healthcare in particular, it can greatly streamline the administration, relationships and interactions among stakeholders, and management of logistics that health systems are built on and the overall quality of care they can provide.
The main aim of utilizing blockchain technology and decentralizing healthcare is to address the issues and problems affecting the industry. By putting patients at the center of their own healthcare journey, decentralizing the healthcare sector with the help of blockchain helps provide patients with the information, ownership, and control over their own healthcare data. This is achieved by decentralizing data into individual patient nodes. This is also useful in population health management as patients can easily provide consent for access to their health data to be shared for the creation of a shared archive of health information of any specific condition. It also allows the patient the ability to easily monetize parts of healthcare data. All this can be done anonymously, thus protecting their privacy.
It is well known that different healthcare organizations often keep fragmented records for patients, particularly when more than one organization is involved in the care. Blockchain can be used to help to eliminate this issue and ensure that there are no missing or fragmented records by creating a distributed electronic health record (EHR) ecosystem made up of individual patient nodes, where they have their complete health records. This will further help to ensure improved quality, eliminate repeated and expensive tests, reduce errors, which will provide financial and operational benefits to healthcare organizations.
Other than the aforementioned advantages of a decentralized healthcare sector with an increased concentration on the patient, the approach can be used to improve healthcare on a global scale. Blockchain frameworks will help support and strengthen disease surveillance systems in the case of outbreaks, organize research on a global scale, and even provide a consensus to what is the best method to combat specific diseases.
Blockchain technology is also immutable and traceable. This allows the user to pinpoint specific transactions or actions that have been taken, whether it be in the patient journey or when it comes to logistics of pharmaceuticals. It is the best way to minimize or even eliminate healthcare and pharmaceutical fraud and errors. Overall, blockchain and a decentralized healthcare sector is the next logical step towards a more efficient, patient focused, and better healthcare system.
AI to help kids struggling with ADHD, Autism, Asperger Syndrome , PDD-NOS & other ASD's Stephane Bourles, CIO, Brain Balance
By Stephane Bourles, CIO at Brain Balance
AI to help kids struggling with ADHD, Autism, Asperger Syndrome (ASD), PDD-NOS and other ASD's
Left Brain or Right Brain?
In a properly functioning brain, both hemispheres communicate equally and at lightning speed, millions of times per minute. In a poorly functioning brain, the left and right sides of the brain only impart partial information, causing frequent miscommunication. This is called Functional Disconnection and is the root of many types of learning, behavioral and social problems found in children. The Brain Balance program puts the left and right brains back in sync using sensory motor exercises, academic skill building, and nutrition guidelines.
How does the Assessment Work?
The assessment consists of sensory, motor, and academic testing of more than 900 functions. The outcome of this assessment is a highly customized report providing parents with a complete understanding of their child's behavioral, social, and academic skill levels.
We use AI to determine which brain hemisphere we believe to be stronger or weaker. The Machine Learning algorithm used for the assessment is not always accurate, which we know based on the feedback from our staff—yes we let them disagree with the system, which is intended as a tool to help them support their own assessment, but not to necessarily force them into a decision they don't agree with.
But as valuable as an individual observation based on years of experience is, it still remains just the view of one individual. That is why we look at Artificial Intelligence as a new solution combining neural network architectures with massive computing power to enable our solution to learn a pattern from large datasets and make statistical predictions based on test results and feedback we already have for tens of thousands of students.
What is next?
Thanks to many product releases with different Machine Learning models we tested, we were able to improve our assessment accuracy and achieve precision, recall and F1 scores over 0.95. The limitation of this AI model is it is not 100% accurate and you don't know for sure the source of truth. Since AI is a "black box" which can't explain its prediction for most models, you have to trust your staff first.
Similar to clinical decision support systems helping healthcare practitioners, we believe this fast growing dataset about children, combined with new Artificial Intelligence models such as Explainable AI, will help our staff improve a child's initial assessment, which will then improve our overall program's results.
Read Your DNA Story Anne Wojcicki, Co-Founder & CEO, 23andMe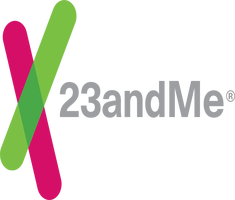 Read Your DNA Story
"After 19 years of not knowing anything, and then just from spitting in a tube, I have a pile of information all about me." "I am so grateful for the opportunity to finally have confirmation of my history." "I have never had anyone look like me…It's just great to find out who I am." Well, as thrilling and amazing as these testimonies sound, understanding and decoding DNAs is the most exciting scientific discovery of all time. People have spent decades together trying to track down their lost genetic ancestry or loved ones for many years. Thanks to the "secret code" in all of us! Individuals can today get easy and affordable access to their genetic information and this is made possible by 23andMe. With an aim to help people access, understand, and benefit from the human genome, they generate the data that not only reveals ancestry insights but also enables groundbreaking research and innovative products.
"For a little bit of spit and a few hundred dollars, we can check out genetic predictions for traits we already know we have—perhaps blonde hair or blue eyes—as well as susceptibilities for diseases we may have yet to develop, such as cancer or diabetes," notes Anne Wojcicki, the pioneer woman renowned for bringing genome mapping to the common man for tracking linage as well as medical treatment. Through her company, Anne has built one of the world's largest databases of individual genetic information. Its novel, web-based research approach allows for the rapid recruitment of participants to many genome-wide association studies at once, reducing the time and money needed to make new discoveries, and the company has created a proven and standardized resource for finding new genetic association and confirming genetic loci discovered by others. "In a world where health is poorly understood, we use data to better understand wellness and disease. We bring science to our customers and help them use it in meaningful ways."
As Simple As Spitting
Primarily, the company offers two Personal Genetic Services: Health + Ancestry and Ancestry. Both services require submitting a saliva sample using 23andMe's saliva collection kit that is then sent to the lab for analysis. The Health + Ancestry Service provides insights on one's health predispositions, carrier status, traits, wellness, and ancestry. This is done through analyzing, compiling, and distilling the information extracted from one's DNA into 125+ reports that customers can access online and share with family and friends. This Ancestry Service helps to understand who one is, where his/her DNA comes from and his/her family story. This DNA information is then entered into the reports of 23andMe services: Ancestry Composition, Ancestry Detail Reports, Maternal & Paternal Haplogroups, Neanderthal Ancestry, DNA Family, and DNA Relatives to retrieve results. Upon receiving the sample, the company's CLIA-certified lab extracts DNA from cells in the saliva sample and processes the DNA on a genotyping chip that reads hundreds of thousands of locations in the genome. Eventually, the genetic data is analyzed, and personalized reports are generated based on well-established scientific and medical research.
Betty's Birthday Wish
Betty Jeannotte's only wish when she turned 100 was to learn about her ancestry. "Years and years ago, I'd done a little research, but I never got very far," she said. "And I was curious." She got a 23andMe kit and a chance to work with a genealogist to find out a little bit more about her ancestry. He found 7 generations of her maternal family. The information added another layer to what she already knew. Her 23andMe Ancestry Composition showed she's about 80 percent English and Irish with a little bit of German in the mix. That reflects accurately with what she knows about her parents' family histories. Her mom was "of Yankee stock," while her dad, who had been a vaudeville magician, was a Bostonian whose family originally came from Ireland.
For 23andMe, the mission is about transforming lives. They are keen to provide more regions, more connections and more ways to help people like Betty know their DNA story. Some ancestry services are records-based, which means that the data can be retrieved from historical records such as birth, death and marriage certificates, to trace a lineage. 23andMe offers genetics-based ancestry reports and tools, which means that they analyze a DNA to trace one's lineage and learn about his/her ancestral origin through 23andMe Ancestry Composition.
Trace. Discover. Connect
Furthermore, 23andMe's unique service, Haplogroups provides reports on one's maternal and paternal lineage by identifying their haplogroups. A haplogroup can trace part of his/her ancestry back to a specific group of individuals in the distant past. This helps in understanding how the migration of one's DNA tells the story of their ancestors. Alongside, one can explore genetic similarities and differences between themselves and their relatives using Share and Compare service.
"We can even point to specific Neanderthal DNA that is associated with traits that you might have, like height and back hair," points out Anne. Even though Neanderthals vanished about 40,000 years ago, their DNA lives on. Research tells us that they interbred with humans around 60,000 years ago. 23andMe can tell how much of one's DNA is derived from Neanderthals and how that compares to others.  Moreover, 23andMe's DNA Relative Finder helps in connecting with people who share DNA with you and message them. This enables them to meet relatives—maybe even hear new family stories, share photos and get a better understanding of their family's' history.
Making an Impact
Over the years, Anne's determination and power has shocked the scientific world. As a part of her mission to change healthcare through empowering their consumers, her company also conducts its own research to try to identify new therapies for both common and rare diseases. "I am obsessed with bringing the consumer voice to healthcare." To further this effort, 23andMe's genetic research gives everyday people the opportunity to make a difference by participating in a new kind of research—online, from anywhere. Once participants answer online survey questions, researchers link their genetic data to study topics from ancestry, to traits, to disease. These contributions help drive scientific discoveries. On average, a customer who chooses to opt into research contributes to over 230 studies on topics that range from Parkinson's disease to lupus to asthma and more. "With the help of our 23andMe community, we believe we can accelerate research and make an impact with our genetic data." Alongside, all researches are governed by an Institutional Review Board (IRB). The IRB is an independent ethics panel that ensures all research is conducted in accordance with government and ethical guidelines.
For 23andMe, genetics is personal! This has in fact impacted many lives, over the years, by giving people a chance to "find family and answers", "reveal ancestry", "strengthen family bonds", and "get a stronger sense of their self." Anne calls this, "democratizing personal genetics and making it more accessible," as she is considers each life story a pathway to connect to humanity and improve the world.