B24chat : Transforming the Current Retail Ecosystem Valery Migirov, CEO, B24chat

Transforming the Current Retail Ecosystem
Valery Migirov, CEO, B24chat, an e-commerce platformthat offers a marketplace for international and local businesses globally, is one of the leading global experts in the fields of AI, blockchain, payment systems, and e-commerce. With his 20 years of expertise in international business and consulting, Valery is responsible for B24chat's B2B and B2C operations including its AI/Cognitive Computing (CC) for e-commerce. With over 50,000 member-companies from 37 countries, the portal has bolstered relationships with more than 200 chambers of commerce and business associations. With over five years of proven success on the market, B24Online has won hordes of awards too. In an interview, Valery speaks on an array of topics. Excerpts from the interview:
B24chat – The History Behind
B24chat is a one-stop-shop and a marketplace of tech solutions for SMB, enterprise, and retail needs. "We continue to focus on platform, the ecosystem, for creation and realization of business requirements, enhancing customer experience and realizing every digital dream, on our platform. The company's B24chat NON-CODE platform aims at creating a community for startups to help them realize any business idea" says Valery. "As an innovative retail solution, our AI provides the solution to create any business idea in minutes, using simple, convenient methods. Company can create its new currency (e-credits/ bonus, non-license), community messenger with P2P and multi-merchant marketplace in 30 minutes flat."
The Platforms
B24Chat is an ecosystem for Automation and AI Agents, AI-based omnichannel, conversational marketing automation, and adaptive chatbot platform. These platforms create smart automation in sales and customer services using NLP, personalization, and recommendations. "It helps to increase conversion rates and sales, make human resources savings, optimize customer service, and improve user experiences including integration with portals, CRM, ERP, messengers groups like WhatsApp, GMB, Telegram, Facebook, Instagram, automation of SMS, web push, mail."
The Platform learning by itself from the company's content as products, services, news items, etc. uses the information in conversation with customers on the set scenarios. Multi merchant platform, Customer Data Management (CDM), Loyalty program, BI & Cross-channel analytics are few of the other platforms available within the portal. "The platform is flexible and can integrate into the personal robot's, touch, and promo screens and smart POC to recognize and create interactive conversation," notes Valery.
AI-Based Consumer Insights
Today, every company strives for automation in marketing, sales, service, support, and task management with personalization. Using NLP technology, bot, understands customer needs. "Combined with a smart AI recommendation system, a bot can recommend products and services by understanding the needs in time and situation. "AI provide us the ability to personalize communications with customers. Omnichannel makes it possible to communicate with clients in a way that is convenient for them, at the same time not having to download an additional app. Combination of solutions increase sales revenue, decreases service time and maximizing customer success."
The platform is also working on developing a new set of web applications. "Using Bot builder, we develop tools to create website, mobile app & bot in one platform."
Flagship Product
The company's flagship project, a B2B2C portal, runs in collaboration with Promall – a company that manages more than 25 malls and shopping centers in Israel. The project provides innovative platform for managing the company's assets and collecting quality leads. "We have also developed a multi-merchant marketplace for malls, stores and 43 retail chains in malls, coupled by automation and smart bots for creating interaction with customers."
Challenges Galore
Valery notes that the most challenging part for the retail giant is the need to integrate all systems into one omnichannel conversational AI Platform. "We are witnessing global retail digitalization. There is a need to integrate online and offline modes together, collecting data, using not only interests but social & emotional user data."
Leadership Traits
"I believe in hard work and never giving up. Even in very difficult times, we continued to work and develop." A persistence, visionary and a dreamer, Valery believes in what he does and strives hard to be successful. "Believe in yourself and, first, in your team. Of course, analyze the market and the relevance of your product in terms of need, timeliness, and price" he signs off.
Situ Live : Converging Digital & In-Store Shopping Practices Warren Richmond, Founder & CEO, Situ Live

Situ Live-Converging Digital and In-Store Shopping Practices
Warren Richmond is a passionate storyteller, an ardent retail enthusiast, a progressive leader, and an innovative entrepreneur. Throughout his entire career span that mainly focused around retail industry, he has been driven by a desire to deliver the best possible customer experiences. As the founder and CEO of Situ Live, an immersive physical and digital shopper destination, Warren has remained an advocate of creating highly motivational environments and causing disruption in markets that need it. In an interview, he speaks on an array of topics. Excerpts:
Conception of Situ Live
Warren notes the existence of many trailblazing products in the market and the need to better airtime those cannot be truly demonstrated online, as reasons behind founding of Situ Live. "During my time setting up and growing field marketing agencies, I saw first-hand the problem lifestyle and technology brands have, showcasing innovation products through traditional retail and e-commerce. That's why I founded Situ Live, an immersive shopper destination that brings products to life through experiential theatres, live demonstrations, and a digital discovery platform."
"The first venue will open at Westfield London this September, showcasing a world-class collection of brands from the likes of Maserati, Oculus, Fitbit, and Bosch to cutting-edge companies with innovation you won't find in other stores."
Situ Live Product Experience Platform
With an aim to deliver an exceptional shopper experience, that engages customers long after they leave the store through an online community, Situ Live strives to create an environment that isn't just about sales tactics, but about genuinely helping people discover and choose products that improve their every day. "This experience should also encourage the engagement and loyalty that empowers both consumers and brands. When people come through our doors, they'll get the best of both worlds."
Technology Vs Human Touch
Situ Live harnesses the power of emotional connections to help brands stand out in a competitive market, providing an economical way for them to present the true value of their products. "I think the main thing I want to get across is that while technology can undoubtedly enhance the retail experience, a human touch still matters. Modern consumers use a variety of channels, and so it is important for us to combine digital and in-store shopping practices in a way that suits them."
Challenges Facing Retail
The recent lockdowns led to a surge in e-commerce and accelerated digital transformation and without a doubt, online sales will continue to rise, but that doesn't mean people want the entire shopping experience to take place online, notes Warren. Businesses need to be investing in a seamless, omnichannel shopping experience and must be prepared to go wherever their customers are, and increasingly this is across a multitude of channels and spaces – both online and offline. "Unfortunately, very few businesses have been doing this, and there has been severe underinvestment in physical retail and customer experience. So, now is the time for brands to be bold, purposeful and evolve with the times, otherwise they will be left behind."
Case Studies
Situ Live's Westfield venue will showcase a range of products from premium, household names to emerging brands with ground-breaking innovation. "Each brand is charged a monthly subscription for inclusion in our fully managed experiential venues, on our online platform and for access to analytics. For established brands, it provides an opportunity to connect with a new audience. For instance, NordicTrack, who historically operated in the B2B space, are partnering with Situ Live as they want to increase their reach and sell direct to consumers."
While for new-to-market brands – who may find it challenging to get into traditional retail stores – Situ Live is a flexible, low-cost entry point into retail. To find these innovative brands, the company recently partnered with small business support provider, Enterprise Nation, receiving over 500 applicants to its Spotlight initiative to find the next generation of high street entrepreneurs. "Ultimately the brands which benefit the most from joining us at Situ Live, will be those whose product value cannot be fully demonstrated online. Think VR headsets, sound systems, flat-screen TVs, and sofas" adds Warren.
Leadership Traits
"As a leader it is critical to set clear and consistent goals, and then to be persistent in achieving them. I need to have unshakeable self-confidence, particularly when faced with periods of uncertainty, and be able to effectively communicate this to my team. I would say I am authentic."
"In my opinion, leadership and learning are intrinsically linked. I strive to learn something new every day. To do this, I surround myself with people with complimentary skillsets, and endeavor to learn through experience," signs off Warren.
Tidel : Cash Management Optimization at its Best Darren Taylor, President & CEO, Tidel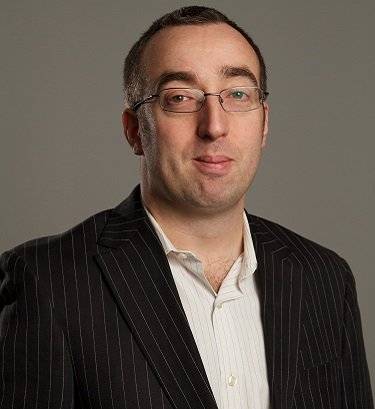 Cash Management Optimization at its Best
In the late 1960s, four Boeing engineers devised the very first time-delay cash safe. One of the engineers had a convenience store that was subject to robberies. When they installed their time-delay safe, the robbery incidences were dramatically reduced. This got the attention of 7-Eleven, the retail chain, who at the time changed their operating hours to a full 24-hour operation. Unfortunately for them, once they changed their operating hours, they faced an uptick in robberies. Once 7-Eleven saw the impact of the time-delay safe, they placed them in a few of their locations, and their robbery incidences dropped substantially. They then decided to roll out the safes into all their stores, and formed a division of their company to develop and manufacture them. Thus was born Tidel (short for Time Delay). "We were a part of 7-Eleven for many years, and in 1992, we spun out from them to become our own independent company," says Darren Taylor, President and CEO of Tidel.
The company, today, uniquely provides cash management solutions for both small and large format retailers. They have greatly expanded their smart safe portfolio and introduced multiple new product lines including cash recycler solutions that help retailers automate back-office cash handling. "Today, we offer the broadest lineup of cash automation solutions for the retail marketplace.  Our systems are designed to help retailers automate and secure their cash handling processes both at point of sale, and in the back office, allowing store employees and managers to focus on what's most important – providing a great shopping experience for their customers, while simultaneously creating an environment based on greater security, transparency, and accountability" adds Taylor.
Supporting a Retailer's Journey
Over the years, there has been an unprecedented demand for cash automation solutions to deliver step changes to store efficiency. Tidel helps support retailers on this journey with their cash management solutions that deliver a material and tangible benefit for multiple functions within the retailer. "Automation, and therefore redeployment of labor by these solutions improves the retailer's cost of operation and, when combined with loss reduction for Asset Protection and cash flow improvement for Treasury, they deliver a cross functional gross profit increase to retailers," briefs Taylor.
For instance, Abercrombie and Fitch, a lifestyle retailer, was facing challenges with inefficient use of their store labor when it came to handling their cash. Many store managers were away from the store, making bank runs or spending time in the back office preparing deposits. Moreover, they lacked visibility into their store transactions. "Our smart safes not only helped them reduce the labor involved with manual cash handling but they helped facilitate a more transparent environment propelled by real-time data," points out Taylor. This enabled Abercrombie and Fitch to conduct discrepancy investigations much faster and respond to issues much more quickly. "They have a lot more data at their disposal than they've ever had before –  making them nimbler, which is critical in the market in which they compete."
People—the Greatest Asset
Being a transformational leader, Taylor believes in impacting lives. "I have always felt that the first step in developing people is to ensure I'm putting them in the right position to succeed, and then build processes that help them thrive." For him, people are the company's greatest asset, and it is important to hold on it as a leader.
Throughout his career, Taylor learned that, in order to accomplish great things, we need to build a great team, give them the tools and latitude needed to succeed, listen to their points of view, hold them accountable, show empathy, give thanks, and challenge and develop them. "Leaders do not achieve milestones by going it alone, they accomplish them via their people and, for that to happen, employees must feel enabled and empowered to perform their best each and every day they come to work," ends Taylor.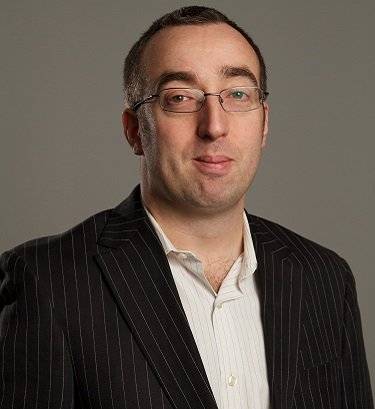 Relationshop : Revolutionizing Supermarket Retail Shopper Experience Galen Walters, CEO, Relationshop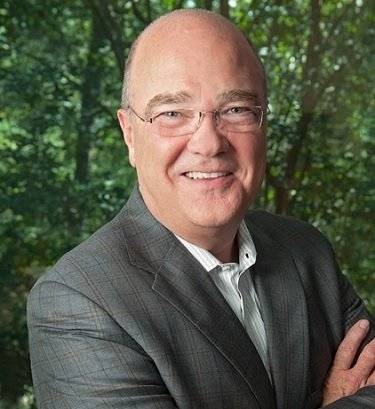 Revolutionizing Supermarket Retail Shopper Experience
Galen Walters, CEO, Relationshop®, a leading digital shopper marketing company focused on the grocery retail industry delivers a retailer-proven shopper engagement platform to support personalized promotion and commerce. With more than 40 years of deep experience in the retail sector, he is creative, caring, authentic, and responsive. He believes that now is one of the most exciting times to be in the grocery retail industry, as it is undergoing a transformative shift from mass to 1:1 and analog to digital engagement.  Relationshop, with its integrated, digital customer engagement platform, and easy to use, big-data, analytics solution & eMarketing services, is ideally suited to meet what's happening now and coming next. Excerpts from an interview:
Relationshop – The Concept
Relationshop® partners with retailers to grow sales and increase customer engagement through personalized solutions. Galen notes that the company was the result of a rebranding of their original company, Go Think! Retail. "In 2019, our digital platform (that we created in 2011) became the driving force for our company, so we changed the name from Go Think to Relationshop®, acquired our development team in Vietnam, and focused 100% of our efforts on developing the future of the digital experience for the grocery industry. Go Think! Started in 2007 as a consultancy, and quickly turned into a software company at the request of our supermarket clients, and the rest is history."
The Digital Experience Platform
"After the rebranding of the company to Relationshop®, there was a need to clearly distinguish the web and mobile platform we had developed, so we branded it as the Digital Experience Platform, or DXP", observes Galen. DXP, a SAAS product, is a fully integrated web, mobile, commerce, eMarketing, and analytics digital platform.  It manages the entire digital experience of the shopper for the retailer and is fully tied into their POS and loyalty systems, as well as pertinent customer and product data. "A light-weight personalization app (and there are plenty to choose from) can offer a shopper a coupon based on what they purchased historically, but can't begin to address the broader digital journey, as our DXP does, to truly grow the relationship between the shopper and the retailer.  That holistic engagement with the shopper throughout their journey is the future of retail."
Retail Challenges Galore
According to Galen, the primarily issues being faced by the retailers today is related to their historical investment into their digital and data infrastructures. "So much attention is placed on POS, and rightfully so, that it is difficult for chains to find the talent or the time for their teams to focus on building a solid and sustainable digital infrastructure." There is so much changing so quickly pertaining to data and cloud services, and so many chains are stuck in the recent past and not looking at tomorrow due to resource constraints (talent and financial). Secondly, a lot of retailers were trying to play digital through the lightweight integration of widgets and personalization applications, and now find that they aren't integrated as a platform and cannot support the more robust personalization now demanded by consumers.
Current Retail Technology Space
"It is the most exciting time to be alive in retail. Never has the retail industry had the impetus to change like they do today but, I will add that it is a bit later than it should have been. Had the industry taken the purchase of Whole Foods by Amazon, or the purchase of Unata by Instacart for the signal of change that they were, digital infrastructure changes should have been happening back in 2018 (or earlier) as technology became available and the convergence was clearly visible," notes Galen.
The Success Mantra
Prioritization, setting great goals around People, Process, Partners and Performance to keep us intently focused, buckled to leadership framework of Why, What, How and Wow, have created a seamless management infrastructure that we all turn to daily for business continuity, adds Galen. "The team members are key to the technology advancement, the flawless execution, and customer satisfaction. I care about and for the team members deeply, and they then care about the product and customers deeply. It just works."