SipNose – Providing a Breakthrough in Neurology  Dr. Iris Shichor, Co-Founder and CEO, SipNose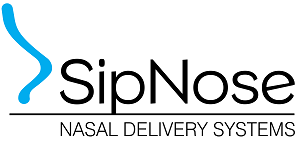 SipNose - Providing a Breakthrough in Neurology
Diligent, hardworking, optimistic, and creative – these qualities could not be better attributed to Dr. Iris Shichor, who has soared new heights in her professional life. As the CEO of SipNose, an innovative medical platform enabling new intranasal treatments for a wide variety of neurological disorders including the innovative nose to brain delivery route, Dr. Iris brings extensive experience in leading research and development programs and managing product development projects from concept to product.
A PhD holder from the Hebrew University of Jerusalem, and a post-doctoral fellowship at Harvard -MIT, at Robert Langer's lab, her expertise in biochemistry, neuroscience and drug delivery systems are unmatched. In an interview, she speaks on an array of subjects. Excerpts from an interview:
SipNose – The Story Behind
Says Dr. Shichor that unlike other companies in the field, that either focus on the drug formulation development or on the device technology development, SipNose combines the formulation expertise and its innovative mechanism in products that result in synergy for optimized delivery.
She notes that her background in Neuroscience, exposed her to the existence of the physiological window at the upper nasal cavity, that allow the non-invasive delivery from the nose to the brain. "This amazed me and my co-founder at SipNose, Mr. Dani Shahaf. We understood that the gap between the vision of delivering drugs to the brain, and finding a solution, is a mechanical challenge more than anything else. This is when we decided to take on the challenge and combine our expertise of Neuroscience, drug delivery and mechanical engineering into a medical device solution for delivering drugs to the brain." Dr. Shichor adds that they developed their technology to answer the need, through mechanical eyeglasses. "We learned the nasal cavity structure and challenges and provided a solution that can overcome its natural barriers (as of the nose natural role as a filter) to effectively deliver drugs to the deeper areas of the nasal cavity. From there physiology allows the diffusion into the brain."
The Drug Delivery Platform
SipNose innovative delivery platform aims to overcome the drawbacks of intranasal delivery products in the market by presenting a new generation of nasal delivery platform and devices. The SipNose platform utilizes a unique combination of parameters and forces, that produce aerosol with unique characteristics. The outcome is a highly reproducible dosing, high absorption of drugs that results in very high efficacy, altogether with an improved user experience.
"The above resulted in SipNose becoming a leader in the most challenging area of nasal delivery which is the Direct Nose to Brain delivery" observes Dr. Shichor. This growing area encounter the unmet need of non-invasively delivering drugs to the brain and Central Nervous System, as this route of delivery bypasses the Blood Brain Barrier (BBB) that blocks the delivery of ~98% of existing drugs in market. "SipNose platform allows the delivery of a wide range of liquid formulations (low to very high viscosity) and powder formulations, and suits small molecules as well as biologics such as proteins, steam cells and more" she adds.
Challenges Galore
Dr. Shichor cites challenges like tough regulation requirements, the constant pressure to be innovative and novel in a very competitive environment. She also cites fund raising and constant competition as merely a few of the challenges of working in this industry. She recommends treating small companies at first stages differently than large pharma companies, for example, a shorter and less expensive regulation processes, that will allow faster progress of small companies to the stage in which they can understand if it is worthwhile investing the efforts and funds in the continuation of a project. In general, Dr. Shichor states, the market should be more open to innovation. Large pharmaceutical players should take greater part in supporting new and advantageous technologies in the field in earlier stages than they do today.
Most Memorable Moment of Success
According to Dr. Shichor, one of the greatest moments of success at SipNose was the understanding that the company has a solution that can improve and change the lives of patients.  For example, when a patient can get a life-saving treatment outside of the hospital, with the SipNose device, instead of the need to be taken into the ER to get the treatment. this is a gamechanger. SipNose' first clinical proof of concept study, which was in anti-epileptic seizures was the first success in this sense. "I remember how excited we were, that not only we got the positive assurance of the feasibility of intranasal administration of drugs to patients that are under epileptic seizures with our innovative device, but also the efficiency and the fast time to activity that was revealed in this study, as those perfectly fitted this concept." Epilepsy is only the tip of the iceberg. Today we are also active in the field of optic nerve preservation, psychiatric disorders, dementia and more, she says.
A Piece of Advice
"Take any challenge as an opportunity to grow. Be creative and believe in your product and in your team. Choose professionals that are as motivated as you to bring a change to the healthcare industry" signs of Dr. Iris.