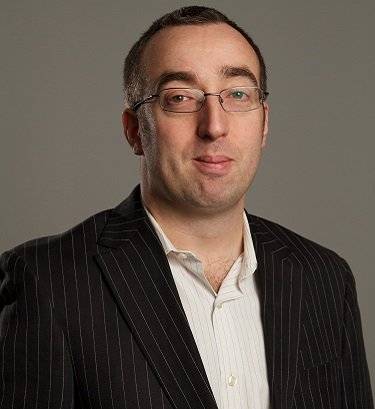 Tidel : Cash Management Optimization at its Best  Darren Taylor, President & CEO, Tidel

Cash Management Optimization at its Best
In the late 1960s, four Boeing engineers devised the very first time-delay cash safe. One of the engineers had a convenience store that was subject to robberies. When they installed their time-delay safe, the robbery incidences were dramatically reduced. This got the attention of 7-Eleven, the retail chain, who at the time changed their operating hours to a full 24-hour operation. Unfortunately for them, once they changed their operating hours, they faced an uptick in robberies. Once 7-Eleven saw the impact of the time-delay safe, they placed them in a few of their locations, and their robbery incidences dropped substantially. They then decided to roll out the safes into all their stores, and formed a division of their company to develop and manufacture them. Thus was born Tidel (short for Time Delay). "We were a part of 7-Eleven for many years, and in 1992, we spun out from them to become our own independent company," says Darren Taylor, President and CEO of Tidel.
The company, today, uniquely provides cash management solutions for both small and large format retailers. They have greatly expanded their smart safe portfolio and introduced multiple new product lines including cash recycler solutions that help retailers automate back-office cash handling. "Today, we offer the broadest lineup of cash automation solutions for the retail marketplace.  Our systems are designed to help retailers automate and secure their cash handling processes both at point of sale, and in the back office, allowing store employees and managers to focus on what's most important – providing a great shopping experience for their customers, while simultaneously creating an environment based on greater security, transparency, and accountability" adds Taylor.
Supporting a Retailer's Journey
Over the years, there has been an unprecedented demand for cash automation solutions to deliver step changes to store efficiency. Tidel helps support retailers on this journey with their cash management solutions that deliver a material and tangible benefit for multiple functions within the retailer. "Automation, and therefore redeployment of labor by these solutions improves the retailer's cost of operation and, when combined with loss reduction for Asset Protection and cash flow improvement for Treasury, they deliver a cross functional gross profit increase to retailers," briefs Taylor.
For instance, Abercrombie and Fitch, a lifestyle retailer, was facing challenges with inefficient use of their store labor when it came to handling their cash. Many store managers were away from the store, making bank runs or spending time in the back office preparing deposits. Moreover, they lacked visibility into their store transactions. "Our smart safes not only helped them reduce the labor involved with manual cash handling but they helped facilitate a more transparent environment propelled by real-time data," points out Taylor. This enabled Abercrombie and Fitch to conduct discrepancy investigations much faster and respond to issues much more quickly. "They have a lot more data at their disposal than they've ever had before –  making them nimbler, which is critical in the market in which they compete."
People—the Greatest Asset
Being a transformational leader, Taylor believes in impacting lives. "I have always felt that the first step in developing people is to ensure I'm putting them in the right position to succeed, and then build processes that help them thrive." For him, people are the company's greatest asset, and it is important to hold on it as a leader.
Throughout his career, Taylor learned that, in order to accomplish great things, we need to build a great team, give them the tools and latitude needed to succeed, listen to their points of view, hold them accountable, show empathy, give thanks, and challenge and develop them. "Leaders do not achieve milestones by going it alone, they accomplish them via their people and, for that to happen, employees must feel enabled and empowered to perform their best each and every day they come to work," ends Taylor.