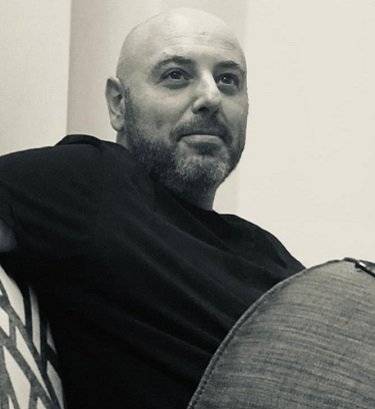 Democratizing AI and Decentralizing Data  Michael Ouliel, Founder & CEO, BlackSwan Technologies
Democratizing AI and Decentralizing Data
When Michael Ouliel worked as a government intelligence officer then as a consultant for a multinational technology company, he realized that enterprise-wide, AI-powered software could be truly transformative to a business. However, he felt that traditional enterprise software was holding businesses back and was actually detrimental to their goals of digital transformation and maximum data utilization.
"Enterprises have fostered a culture and IT environment that often focuses on centralized control—and while this may have been the best path in years gone by, technology has moved on enormously. Now, centralization yields more difficulties than benefits in the long-term," says Michael.
These difficulties include the exorbitant costs and discrepancies involved in unifying a vast range of available data sources and the ongoing complexity involved in interoperating with legacy IT assets. As a result, enterprises are unable to achieve major strides in customer focus, business agility, and profitability.
"Many organizations are not geared up to effectively use AI, and the majority of adopters to date are using AI platforms that are not intuitive, adaptable or transparent," says Michael.
Enter BlackSwan Technologies
All of this has led to Michael establishing BlackSwan Technologies and its flagship product, ELEMENT, an AI-powered platform that enables organizations to build AI applications at scale for any domain at a fraction of the cost of alternatives solutions. A key benefit of ELEMENT is that it fuses structured and unstructured (free-form text) data, to extract immediate and actionable business insights. ELEMENT comes pre-configured with customizable applications across a range of business and public sector domains, including regulatory compliance, underwriting, customer segmentation, competitive intelligence and national security.
Among the platform's capabilities is Composite AI, which blends multiple analytic techniques such as machine learning and natural language processing, so that companies can automatically ingest and interpret the huge amount of data that surrounds them. A knowledge graph complements these techniques by creating context and transparency around decision-making. The Composite AI techniques are part of a much bigger picture for BlackSwan.
"We're not just offering the most advanced, cloud-based AI capabilities to any organization, we're disrupting the enterprise software market altogether," says Michael.
Another key component of BlackSwan's technology is an underlying decentralized data fabric approach that helps form a unified, virtual view of the enterprise and beyond. This ensures that businesses—even those that have a centralized data environment—have the capability to capture data in a decentralized way, allowing data to stay intact in its original location. This subsequently helps enterprises to bypass issues with data silos and ease interoperability.
"We've built capabilities that go adopt and transcend the data fabric approach. Ultimately, we can help enterprises in a number of ways, such as in creating a holistic view of a single customer, enhancing data quality and governance, and generating domain-specific insights," says Michael.
Finally, BlackSwan uses a cloud-agnostic architecture with a low/no-code environment, which aims to free business analysts to quickly and self-sufficiently build, configure and deploy their own applications.
Enhancing economic value 
Organisations have been using the AI capabilities to gain a deeper understanding of customers, provide personalized services, monetize data and assist with in-depth investigations.
"BlackSwan is generating billions of dollars in economic value for renowned global brands by redefining the products and services they offer, and by eliminating labor-intensive activities that they had been incurring previously. We call the net result of BlackSwan's technology: Agile Intelligence for the Enterprise," says Michael.
Michael has built a multi-tier enterprise product portfolio at BlackSwan, as he strives to continue improving organizations' ability to transform themselves digitally.