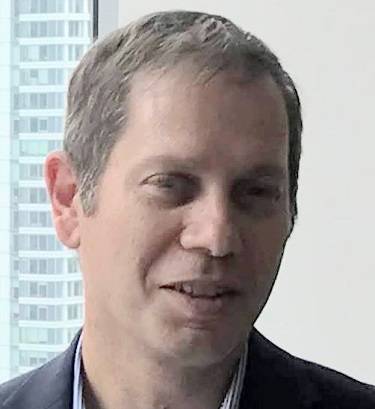 Neurogait: Creating an AI-based ecosystem for neurological disease  Eyal Fruchtman, CEO, Neurogait
Neurogait: Creating an AI-based ecosystem for neurological disease
Eyal is an ex-Goldman Sachs analyst turned serial entrepreneur. His former startup, Clink, setup to democratise the way people save and invest and was recognised as best micro investment app. His ability to bring a fresh perspective to an existing industry has been one of his greatest assets. He is the Ceo of Neurogait. In an interview, he speaks on an array of topics. Excerpts:
Conception of Neurogait
Says Eyal that his father was diagnosed with Alzheimer and that was the turning point in his life. "I did notice dad was dragging his feet when he was walking and when his memory continued to deteriorate, I decided to investigate his diagnosis further. This led me to Dr Gilad Yahalom a neurologist specializing in movement disorders who quickly diagnosed his NPH condition using CT scans and spinal tap exam." Adds Eyal that since NPH is the only curable form of dementia, he heaved a sigh of relief. "What followed was dad undergoing a shunt implant operation and within a couple of weeks his cognitive skills were back." It turns out that 700,000 people suffer from NPH in the US alone and 90% are misdiagnosed. "I decided to develop a phone-based screening tool that anyone can use from home in hope its direct accessibility would break the barrier and enable the hundreds of thousands who have the condition to be flagged and approach their doctors for the available treatment. Since similar neurotological diseases like Alzheimer's and Parkinson's are also under and mis diagnosed we decided to expand and produce additional exams which are now in various clinical trials."
Healthcare- challenges galore
Suggests this entrepreneur that the need of the hour is to focus on democratizing the healthcare system by moving as many doctors, clinics, hospital tasks to the home set up, using smart phone and AI technology as this would be the biggest productivity boost.
Neurogait's deep learning platform 
Neurogait's deep learning focuses on physical and cognitive biological markers which are associated with neurological disease to build deployable algorithms which can be disbursed via a smartphone app.
Leadership traits 
A practical visionary, Eyal believes in a forward drive to further the company every day and to boost the ability to motivate those around him to do the same. "Just focus on doing what's needed in order to achieve the company's objective and take solace in the fact that you are doing the best you can with the information you have at any given point of time."
The success mantra
"Watch out not to over focus on the regulation at the expense of commercialization and pilots which is where your success is going to come from. Set achievable goals and milestones and try to work every day on at least one task that would get you closer to achieving them."