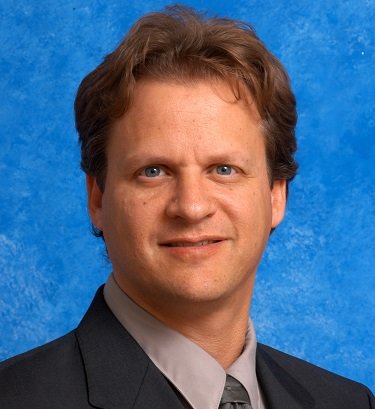 Revolutionizing Diabetes Diagnosis and Prevention  Dr. Idan Tamir, PhD, CEO, QuLab Medical
Revolutionizing Diabetes Diagnosis and Prevention
QuLab Medical is a digital health start-up, focused on revolutionizing diabetes management, early diagnosis, and prevention, by offering a complete metabolic monitoring solution, based on users' individual needs. At the helm of affairs is CEO Dr. Idan Tamir who is a seasoned healthcare entrepreneur and inventor. With over 20 years of experience in leading medical device and diagnostic startups, Idan has developed and commercialized multiple products. He believes that his early years as intelligence officer, followed by his academic career, has strongly shaped his journey as a healthcare entrepreneur. In an interview, he spoke on an array of topics – from working with start-ups, to focusing on diabetes management and prevention to the existing gaps in the medical technology. Excerpts from the interview:
Revolutionizing Diabetes Prevention
Qulab Medical has earned the distinction of developing the first minimally invasive patch for continuous metabolic monitoring. Founded in 2016 at Tel Aviv University, QuLab Medical realized that Continuous Glucose Monitors (CGM) portray only part of the metabolism that underlies effective diabetes management, early diagnosis and possibly prevention. Says Idan, "We developed a small, minimally invasive patch that enables access to continuous metabolic data, empowering better and more informed health decisions." He adds that until now, the current glucose monitoring devices are not capable of transmitting any other metabolic data besides glucose levels and QuLab Medical aims to change that. "The newly developed patch is not only minimally invasive, i.e., as small, and inconspicuous as possible, but will also provide continuous monitoring of other metabolic biomarkers. This will help the diabetic patient create their personalized metabolic profile and make better dietary and lifestyle decisions based on it."
Healthcare Technology Innovation
Idan believes that there is considerable room for future innovation and growth for HC technologies, especially in the fusion of multidisciplinary fields, such as microelectronics, sensors, IoT and AI to name a few. "This will lead to the development of more personalized solutions for ongoing health monitoring and treatment, allowing the general population to prevent a disease, instead of treating it once it has developed and progressed."
Challenges Galore
The health professional notes that the biggest challenge for him is bridging the funding gap of early-stage ideas/projects that are already mature enough to leave the university/research institute, but not yet developed enough to capture the attention of professional VC investors or the industry. This 'valley of death' is where many good ideas perish, regardless of managerial quality, laments Idan. He moots for more nationally and internationally supported programs (such as incubators and accelerators) that would help bridge this early-stage funding gap effectively.
Most Memorable Moments of Success
"At Qulab Medical, one of our most memorable moments of success was the eureka instance once we realized that a potentiometric-based approach to glucose monitoring could be superior to the currently-used amperometric approach."
Some Advice
"By remembering that tenacity reinforced by ongoing brutal self-criticism has a good chance of leading to success" opines Idan. He adds that if an entrepreneur fails, he/ she should strive to fail early, allowing them to recover quickly and try their hands on something else. He also recommends that early start ups engage with mentors, enabling them to take an active role in the company. "Learn as much as you can about the unmet need by interviewing potential users and customers. Focus on solving real big problems, identifying their appropriate and competitive technological solutions, rather than the reverse."
Key Take-Aways
Succeeding alone is not an option, notes Idan. "Besides your core team, your mentors and advisors are your best choice for questioning, resonating and promoting your ideas and solutions/products. Brutal honesty and complete transparency win over investors. Be careful with what you promise and make sure you under-promise and over-deliver", signs of Idan.