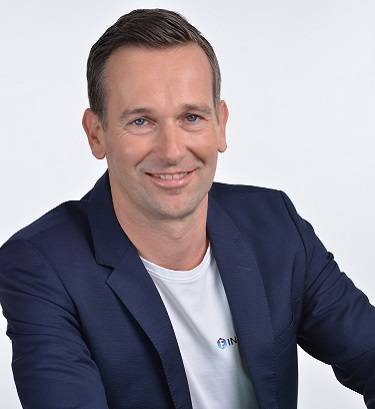 Findustrial: The Platform for Pay-per-Use Solutions  Günter Hehenfelder, CEO & Founder, Findustrial
Findustrial: The Platform for Pay-per-Use Solutions
Günter Hehenfelder is a strong driver of disruptive business models in the B2B sector. As an experienced leader in the Automotive manufacturing industry he has strong ambitions to support industrial companies with cutting-edge innovations like Pay-per-use financing and subscription offerings. Günter is CEO & Founder of Findustrial, a start-up that connects industry and finance players using an IoT based platform.
Conception of Findustrial
"Our journey with Findustrial aims to create a digital ecosystem for flexible machine financing and enable sustainability through innovative business models. We start our journey with the certainty that the circular economy will not only become a part, but instead the basis of our society in the future." Observes Günter. As a strong partner in the implementation of pay-per-use solutions, the organization strengthens its client partners in their daily business with consulting expertise and decades of experience in the industrial sector. Findustrial provides all the tools an equipment manufacturer needs to develop and offer IoT based subscription models. "Together, we build the foundations to master the transformation from one-off sales to recurring revenues in the industrial space. With the Findustrial platform as your central administration system, we enable the implementation of industrial subscription and pay-per-use solutions via our broad financing network and IoT data-based settlement capabilities."
Noting that traditional solutions immediately increase fixed cost thus causing a major burden in times of increased volatility on the markets, Günter notes that they had to identify the need to create flexibility when it comes to heavy investment decisions. Equipment manufacturers (OEMs) on the other hand would like to offer Pay-per-use and subscription offerings but lack the necessary financing solutions. In addition to that traditional financing partners like banks and lessors struggle with IoT data and their legacy IT systems when it comes to variable lease/loan payments."
Fintechs – Bolstering innovation and growth
Noting that the challenges and risks depend on the business models of the Fintechs, Günter says that the business model very much relies on partnerships with established banks and lessors which in a way makes us a bit slower but still protects us from being too progressive in terms of certain risks. This will be complemented  with ground-breaking solutions from the decentralized finance (DEFI) space in the future, explains Günter.
Implementing pay-per-use solutions
On the one hand we develop and provide tools and models on our platform which can be used by different equipment manufacturers, even in different industries, supported by training videos and workshops. On the other hand, we are applying a strong partnership approach, not only when it comes to financing but also in adjacent areas like insurance, IoT, consulting, used-equipment markets, etc., leading to an ecosystem of partners supporting the new offerings of our customers."
Leadership traits
"Seek the opportunities instead of avoiding mistakes. Here it is important to establish a proper culture of how you handle failures & mistakes. Trust in yourself and in your team and build a vision which inspires yourself and your team to reach for the stars and make the impossible happen."
Says Günter that building a startup from scratch is like a roller-coaster ride. Most of the time it makes a lot of fun but there are also hard times. "Especially in hard times you have to focus on the positive things. Motivating/Inspiring: thinking outside the box and inspire others with your ideas."
Words of advice
"Stay positive, even in hard times. Trust in yourself and your team. Learn from failures, these are excellent opportunities to gain experience" Günter suggests other entrepreneurs. He also asks them to constantly further develop their team as they grow. "Take time to work on the company, not only in the company."
Success Mantras
This technology enthusiast notes that every challenge should be treated like a better opportunity. He says that hard work brings you the luck you deserve. "So just do it."