Telemedicine – Healthcare in your Pocket Philip Choban, CEO & Co-founder, Telios Care
Telemedicine- Healthcare in your Pocket
"Entrepreneurial blood has always run in my veins," says Philip Choban, CEO of Telios Care SA. Telios Care is a telehealth platform that connects patients with healthcare professionals. Patients can get a diagnosis and treatment options within 30 minutes. After working as an accountant and then an investment banker for a few years, Philip realized that working for somebody else was not his cup of tea. Hence, his entrepreneurial career was born. Philip's entrepreneurial family history and unwavering commitment have led Telios Care to be the number one telemedicine and healthy lifestyle company in Romania. Philip and his team at Telios Care believe that all people should have equal access to healthcare, lifestyle education, and mental well-being.
Born out of Necessity
In 2005, Philip's wife Carmen was diagnosed with Early Onset Alzheimer's Disease. Philip had to retire and devote his time to her care. He decided to move back to Romania as the cost of care was immense, he became her full-time caregiver. "When we needed a doctor, it was impossible to take her to a clinic because of agitation and non-recognition," says Philip. Thankfully, Philip's best friend in Romania is an MD, so all he had to do was pick up the phone and he could get any issues related to his wife's dementia resolved. After his wife's death, he realized how simple this was for him and how difficult it must be for others to get a medical consultation when there are physical, logistical, or financial constraints. He sought to build a platform to help such people.
Telemedicine will be Mainstream
"Fortunately and unfortunately the COVID-19 period has been a boom for telehealth and telemedicine," says Philip. The awareness of telemedicine has moved forward ten years in the last six months because of the pandemic. Medicare and Medicaid are now covering telehealth appointments. This would not have happened as quickly were it not for COVID-19.  "Ten years from now, telemedicine will be in the mainstream and as common as going to Urgent Care or ER but with a fraction of the costs involved," says Philip.
Making the World a Better Place
As an off-shoot of Telios, Philip and his team have begun a non-profit association in Romania called Vision2020 that is devoted to Virtual Healthcare and education to the vulnerable groups in Romania. As a part of this project, Casa Ioana, a home for disadvantaged mothers and their children was initiated. Philip is also one of two Certified Dementia Care Specialists in Europe in association with Healthcare Interactive in the USA. "This is giving me the opportunity to teach others how to take care of people with Dementia and make their lives more fulfilled and rewarding," he says. One of Philip's most rewarding experiences is being the Ambassador for HEART (Health Education And Research Talks) which is an association of medical students. "Being able to advise and mentor the very best minds of this generation is such a privilege," he adds.
Balance is Key
Telios Care and Vision 2020 are a culmination of years of trying to find himself and trying many different things, some successful and some not. "Taking these combined experiences and utilizing what I learned is the most rewarding time of my life," he says. A healthy work-life or life-work balance is always difficult to maintain. He owes it all to his current life-partner Corina who keeps him balanced. He considers himself blessed twice with partners that understand and motivate him. Corina is also a Certified Dementia Care Specialist and supports Philip's quest to educate about Dementia. Telios Care is currently operating in Romania and Bulgaria and will soon be in Poland and Hungary with plans to expand throughout Eastern Europe over the next five years.
The Perfect Storm for Teledentistry Dr. Maria Kunstadter, President, The TeleDentists
A perfect storm is defined as an unusual combination of events or things that produce unusually powerful results. The perfect storm for teledentistry is the combination of technology, pandemic, and market demand. The future of dentistry is here and now.
To reduce the adoption barrier, it is important to remember is teledentistry is nothing new. We have been doing teledentistry since the first telephone was invented in 1849—not by Alexander Graham Bell, but by an Italian.
As soon as two people could talk to each other on the telephone, and one complained about a toothache, that was teledentistry-using telecommunications in the care, treatment, and education of dentistry. Healthcare providers have been providing telephone consultations ever since. Now, adding a video component to that conversation allows the doctor to see the patient and visually assess the patient. And, telemedicine has been available since 2002, providing medical care virtually.  Telemedicine can truly be called telehealth when oral health is integrated into the system since dentistry is another specialty of medicine and oral health has a huge impact on total health. Comprehensive patient care virtually now includes physicians, behavioral health specialists, dermatologists, optometrist, dentists, and the list continue to grow.
It is important to define what teledentistry is and is not. Teledentistry can include patient care and education delivery using, but not limited to, the following modalities:
Live video (synchronous): Live, two-way interaction between a person and a provider using audiovisual telecommunications technology.
Store-and-forward (asynchronous): Transmission of recorded health information (for example, radiographs, photographs, video, digital impressions and through a secure electronic communications system to a practitioner, who uses the information to evaluate a patient's condition or render a service outside of a real-time or live interaction.
Mobile health (mHealth): Health care and public health practice and education supported by mobile communication devices such as cell phones, tablet computers, and personal digital assistants (PDA).
Email, text, and telephone communication with a patient.
Webinars, virtual education sites, and podcasts are tele-dental education.
Teledentistry is not drilling and filling but providing services that can be done with virtual care.
Teledentistry can reach more patients in less time, virtually. Before COVID, the teledentistry model that most dentists were familiar with was being utilized in states that permitted dental hygienists to work without direct supervision. A dentist could send a dental hygienist out to an off-site setting and the hygienist would send X-rays and photos via teledentistry back to the dentist for diagnosis and treatment planning asynchronously.  That was started by the University of the Pacific in 2010 and was developed in the few states that allowed hygienists to work without direct supervision.  That model is still being used in states that have allowed independent hygiene practicing.
Before COVID, a survey by DentVox in 2019 showed that 78% of patients are likely to start using teledentistry in the next 5 years. During that survey, patients expressed the difficulty of finding a teledentistry site as the main reason they were not able to have a dental visit.  During COVID, payors stepped up and started reimbursing teledentistry, several provided teledentistry for their members at no cost to the member. States expanded their teledentistry regulations, allowing dentists to provide teledentistry to their patients and federal guidelines relaxed HIPAA regulations so many dentists utilized Facetime, Zoom, and Facebook to have virtual consultations with their patients. Now teledentistry is a household word. There are many teledentistry providers, now and the industry is growing.
Where can teledentistry be done? Anywhere there is a mobile device, computer, or laptop, a virtual dental consultation can take place on a HIPAA Secured platform. Teledentistry can improve access to an oral health specialist anywhere people go to receive healthcare: telehealth companies, long term care facilities, FQHC, hospitals, walk-in retail clinics, urgent care facilities, student health centers, and the list goes on.
What can be done with a virtual dental visit? Dental cleanings can wait, but many oral health issues cannot. Through virtual consultation, a dentist can deal with pain, lost filling/broken tooth, the temporary crown came off, oral ulcer, thrush, fever blister, eruption questions for children, malocclusion questions, gingival recess, growths, swellings, decay, decalcification and more. Triaging for optimum treatment is vital now with COVID.
Since COVID, virtual visits are now part of reducing viral exposures in the dental office. Virtual visits can provide pre-COVID screening, triaging emergencies, and palliating non-emergencies to save valuable chair time and PPEs.  With all the PPE requirements to treat patients, virtual visits will be the most personal contact patients will have with their dental team. The opportunity to "see" the dentist and staff free from masks, shields, and protective gear will allow the interpersonal relationship to be established.  The treatment of patients who receive services via teledentistry must be properly documented and should include providing the patient with a summary of services. Dentists who deliver services using teledentistry must establish protocols for appropriate referrals when necessary. Even though HIPAA compliance was relaxed during the start of COVID, providing privacy is important, and using a HIPAA compliant consultation will be required again. And, there must be a place to sign that the patient agrees to a telehealth consultation as well.
Estimated that 180M people will not visit a dentist's office, but with teledentistry—they can have access to an oral health care professional at the tip of their fingers. Teledentistry allows the dental profession to reach more patients in less time, virtually.  A dentist can provide a virtual consultation, prescribe an e-script (for antibiotic and/or non-narcotic pain medication), and even book a follow-on care appointment for the patient. Virtual Technology empowers patients to take control of their dental health by overcoming their biggest issue. Going to the dentist's! A virtual consultation by a licensed dentist is a logical first step for re-introducing patients to the importance of good dental health by having a quality, professional dental consultation all from the comfort and convenience of their desktop or mobile device. If a follow-up visit is needed, the patient can be appointed to a dental office via some platforms. Telehealth is the fastest-growing setting for alternative care. Better than urgent care clinics, retail centers, and ambulatory surgical centers. Now's a perfect time to integrate teledentistry in wellness as well as urgent care. Improve patient outcomes and reduce healthcare costs by improving oral health.  TELEHEALTH USE IS UP 53% and growing faster than any other place of care. Teledentistry is the newest specialty. Expanding the reach of telehealth into oral healthcare is a big advantage to patients producing a powerful result—optimizing health.
Dr. Kunstadter graduated from U.M.K.C Dental School. While there, she co-founded the U.M.K.C Dental Outreach Program.  The program has taken students, facility and alumni to third world countries to provide dental care for 25 years. Dr. Kunstadter has led and participated in over 24 medical mission trips worldwide since 1982.
Dr. Kunstadter has been in private practice of dentistry for over 35 years. In 2001, she co-founded The Smile Salon, the Midwest's first Dental Spa. In 2004, she was designated an "Innovator " by the Invisalign Corporation. In 2008, she achieved the designation of Elite Preferred Provider with Invisalign, which is awarded to only 1% of Invisalign providers in the world. Dr. Kunstadter was the first woman dentist to be awarded this honor. She is an international speaker with Invisalign and continued to receive Elite Status during her tenure at the Smile Salon.
In 2013, Dr. Kunstadter was appointed the Dental Director of The PAINS Alliance of Kansas City, an organization developed to address chronic pain nationwide. She is the co-founder of The TeleDentists, the first Teledental platform to provide dental consultation services to the healthcare industry. Dr. Kunstadter spends countless hours advocating for dental/medical integration as a solution for improving healthcare. She is President of The TeleDentists, on the board of the American Teledental Association, a member of the Alphas and spends her spare time enjoying her 2 year old granddaughter.
Hacking Health Care Access: Innovations in Telehealth Lisa Bard Levine, MD MBA, CEO, The MAVEN Project
Lisa Bard Levine, MD, MBA at CEO
Hacking Health Care Access: Innovations in Telehealth
The COVID-19 pandemic has created further barriers to accessing medical care in the U.S.—especially for the 100+ million individuals who are un- or under-insured. As the economic aftershocks of this crisis continue to drive unemployment, and with it the loss of employer-sponsored health insurance, vulnerable patients will increasingly turn to safety net clinics in their communities for primary care needs. However, as need continues to skyrocket, many clinics are simultaneously being forced to operate at reduced hours and capacity to ensure effective social distancing practices and reduce the risk of infection for patients and providers alike.
To continue supporting patients, traditional in-person health care delivery has pivoted to telehealth—the practice of triaging, diagnosing, and treating patients using communication modalities such as text, email, phone, and video. Virtually overnight, clinics across the country adapted operations and best practices to facilitate the management of patient care via telehealth. Recent reports suggest that providers and patients are adjusting to this new method of care delivery, and a growing percentage prefer it to in-person visits for issues that do not require hands-on assessment.
But telehealth is not a panacea for access, especially as deepening economic and social inequities create more barriers to virtual care. For patients without reliable internet, ample phone data, or video-enabled devices, video visits remain out of reach. And for patients with limited cell phone call and text plans, phone visits and text reminders can rapidly deplete minutes from that month's plan.
Innovation in Action
Frontline providers working at safety net clinics—often the only point of care for un- and under-insured patients—have been adapting telehealth to ensure that care access is widely available within their communities. By focusing on relationships and personalization, building on established community trust, and creatively adapting operations and technologies, providers and organizations are innovating new ways to expand access for underserved patients and safely provide the right care at the right time during this crisis.
Over the past several months, we have seen tremendous innovation within our network of clinic partners, and are working with them to identify, implement, and spread new best practices for telehealth operations:
Virtually managing chronic conditions: successfully managing diabetes is key to preventing compounding health challenges for patients. Working with a safety net clinic in Washington State, MAVEN Project endocrinology volunteers led a roundtable strategy session with providers to identify effective approaches for managing diabetes via phone and implementing continuous glucose monitoring (CGM). Clinic teams have since secured funding for monitoring devices and are launching a CGM program with phone-based check-ins to continue supporting diabetic patients virtually. There is potential to expand this program to other points of care across the country, as well as use of this model and technology to develop similar initiatives in other disease areas.

Hotspots in parking lots: in-person visits provide vital visual cues to providers, but social distancing means in-person visits must be limited. Video-based visits can provide some visual cues, but patients do not always have access to reliable internet and devices with video capabilities. To circumvent this barrier, clinics are turning parking lots into hotspots. By enhancing clinic internet to reach parking lots and providing video-enabled tablets outside, patients can safely arrive at the clinic and connect with trusted providers via video calls while maintaining social distancing.

Supporting essential workers: frontline health care providers were already at significant risk for burning out prior to the pandemic. But as clinics shifted to virtual operations and reduced clinic staff, isolation and stress further increased this risk. Telehealth programs can offer vital lifelines and peer-to-peer support to providers. For instance, The MAVEN Project developed a virtual mentoring program to connect providers with psychiatry and family medicine volunteers to develop actionable strategies for managing anxiety and uncertainty in clinic staff, patients, and communities.

Contact tracing: contact tracing—a key practice in successfully mitigating the spread of COVID-19—is itself a form of telehealth applied and conducted in the public health space. By training contact tracers to conduct phone and text-based assessments, individuals potentially exposed to COVID-19 can be notified and quarantine to limit further spread. Additionally, contact tracers have the ability to act as community resource connectors by helping patients identify and access essential resources like food, utility support, childcare, and more.

Lisa Bard Levine, MD, MBA AT CEO
Adapting Toward Better Access
As the pandemic continues, telehealth will continue to play a vital role in ensuring care access. By developing innovative telehealth care delivery strategies, providers, clinics, and health care organizations are removing barriers to care and demonstrating that telehealth can be adapted to improve care access in diverse local contexts.
Lisa Bard Levine, MD, MBA is the CEO, and Meghan Guidry is the VP Communications and Donor Engagement of The MAVEN Project, a national nonprofit organization that connects expert volunteer physicians to frontline providers and clinics via telehealth to support patient care and improve community health outcomes.
Reinventing Healthcare Paula Muto ,MD FACSO, Founder & CEO, UBERDOC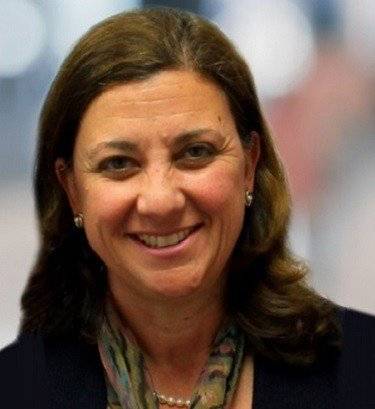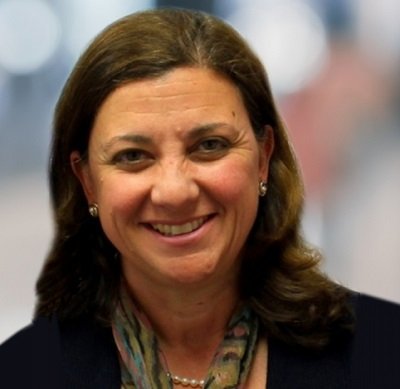 Paula Muto MD FACS
Reinventing Healthcare
The past few months have brought about a major sea change in medicine.  In truth it was long overdue.  As a surgeon, from a family of surgeons, it isn't hard to see how the system was failing both patients and doctors. The process of referrals, scheduling, insurance approvals, billing and collecting became overwhelming, diverting both time and resources away from the patient.  Imagine purchasing a product on line only to find out after it arrived, the cost of delivery was four times the price of the item. That is what healthcare has become for most of us, necessary but unaffordable, except with the help of employer sponsored insurance…until now.
It took a major pandemic to force us to re-evaluate priorities and what is emerging is an entirely new paradigm of delivering care and with it a digital healthcare revolution.
Physicians, and surgeons in particular, are always accused of being old school, set in their ways, or late adopters. Granted, nearly by definition, doctors are schooled for years to absorb a significant amount of information derived from years of research and clinical observation.  It is only when training is completed, that we are allowed to veer off the prescribed path and tailor treatment to better fit a patient's needs. It is the patient who "didn't read the textbook" that we learn from most.  Therefore, physicians are actually programmed from the start to adapt to new situations, guided by years of knowledge and experience.  How else would we be able to safely use new devices, learn new procedures, or prescribe new therapies?
However, in the past decade we have seen doctors struggle to enter data, write orders, or document properly into electronic medical records.  Despite the many generations of physicians who have now "grown up" with technology, rather than getting better, we seem to have gotten worse and EHRs are still the number one cause of physician burnout.  Part of the reason is no one ever bothered to ask the physician, or the "end user", what would mirror our work flow best. Instead, billers and schedulers were given priority, it's no wonder many companies built electronic records on top of their existing revenue software.  Now with digital healthcare upon our doorstep, we have the opportunity to not just embrace the technology but decide for ourselves how best to use it for our patients.
Telehealth is not a new concept. The software for secure video conferencing has been around since astronauts have been on the space station.  We have been using digital technology to read images from afar, to render second opinions, and to connect intensivists to critical care units in need of coverage.  Until now the average brick and mortar surgeon has not had the chance to use it for their own patients.  Surgery, for example, has traditionally been considered a contact sport; the physical exam is often critical to our decision making, however, a good history and a review of available data is a significant part of a diagnosis, especially in the nonurgent setting. As long as the communication exists directly between the physician and patient, couldn't a virtual examining room be effective in the right circumstances?
There is no doubt telemedicine visits may be less convenient, and potentially more time consuming for the physician, and there are challenges especially in the elderly population. Although since the start the pandemic a significant percentage of older patients have become more comfortable with a telemedicine visit and doctors report a reduction and in visit times.  It also requires a different work flow for follow up care, you can't simply tell patients check with the front desk on their way out to schedule a test or procedure.  But if we work through these issues, as end users, we can adapt the technology to fit our needs, rather than the reverse, as was the case with electronic records.  Digital technology can streamline access, eliminate wasted steps, and connect the patient to the proper point of care faster.  The cost of running an office will decrease, as some office hours will become virtual, and more attention can be given either to new patients or those that have to be seen sooner.  On the patient side, many would be grateful not to leave work, wait in a waiting room for what amounts to a five-minute visit, or take up an appointment slot that can be given to a new patient.  In addition, remote specialty care can limit transportation costs and challenges for the elderly in long term care facilities.  In other words, the benefits of telemedicine, even as it exists today, far outweigh its' cost.
Which brings us to the challenge, once the smoke clears and the insurers and CMS start to pay attention, will telemedicine remain reimbursable on par with in person visits or will they be adjusted for site of service? Will physician licensing extend beyond state lines? Does it even matter given the current supply of doctors?  The wait times for specialists will only become worse, and after years of limiting residency positions, it will take years to train enough doctors to meet the demands of the near future. In addition, direct to consumer models, driven by high deductible plans, along with expansion in health savings accounts, will require more convenient access and a more transparent system.
Digital healthcare has arrived and the technology required to facilitate patient encounters has created exciting new opportunities.  It's as if we are emerging from the Dark Ages with a Renaissance of ideas and imagination.  The current pandemic has created a fertile ground for entrepreneurs, including physician entrepreneurs, to creating specialty specific technology that enhance a physician's ability to both diagnose and prescribe treatment.  For example, a talented young surgeon created a simple on line eye exam to test acuity, color blindness, and astigmatism. The results are sent to an optometrist or ophthalmologist to supplement a remote visit or decrease the time a patient needs to be face to face for an exam. Even after the pandemic subsides, better access to a less expensive, more convenient eye exam has tremendous implications especially for those with limited access to specialty care and those who require vision exams prior to employment or even getting a driver's license.
The biggest challenge for physicians will be how to incorporate telehealth into their practice without losing autonomy or revenue. Until now it was used only for minor ailments, like allergic rhinitis or for health and wellness; where physicians or other allied health professionals, are employed by telemedicine providers, like a Teladoc or MDLive.  However, telemedicine restores the primacy of the doctor patient relationship and with it, a new marketplace has emerged. Imagine a Cardiologist, receiving accurate data from a remote patient monitor, who can consult directly and immediately with their patient and intervene prior to an adverse event.  Or a retired Dermatologist, with years of experience, continuing to care for patients with a remote office, not virtual medicine, but real doctors connecting to patients without obstacles. Digital technology allows us to reinvent healthcare and it is our responsibility, as physicians, not just to be part of the solution, but to lead the way.
Paula Muto, MD FACS is a General and Vascular surgeon in private practice outside Boston for over twenty years. She has a successful outpatient vein center and is an outspoken advocate for patients and women's health. She is the founder and CEO of UBERDOC, Inc., a disruptive platform whose mission is to increase access and price transparency.
UBERDOC Founder and CEO Paula M. Muto, MD FACS, is a practicing vascular and general surgeon in solo practice and the owner of the Vein Center at Mutosurgical. She is a member of a family of physicians and surgeons who have collectively practiced medicine in Massachusetts for over 50 years. She is an outspoken advocate for patient care and is passionate about women's health issues.