GLAZA: Digitalizing automotive sector Denis Kulikov, CEO, GLAZA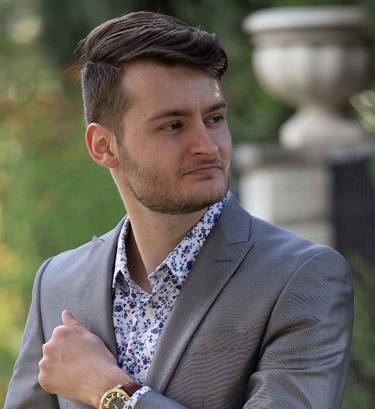 GLAZA: Digitalizing automotive sector
Denis Kulikov is a leader with experience in Project Management – Computer vision, software development and applied Artificial Intelligence (AI). He is the CEO of Glaza, a firm that develops eye-tracking human-machine interfaces for automotive and consumer displays. In an interview, he speaks on an array of topics. Excerpts:
Conception of GLAZA
Noting that two trends have been doing rounds off late, Denis notes that vehicles are becoming autonomous and entertainment displays are getting bigger and more powerful. "In the near future we will see drivers becoming passengers and given that they won't need to drive cars themselves, they will be able to spend more time interacting with their displays."  He adds that Glaza's vision is to ensure that in-vehicle displays of the future will be as important in everybody's lives as smartphones and laptops. Drivers and passengers will be able to play video games, watch movies, browse the internet, download apps, and scroll through their photos and documents. "Good interaction is the key to good user experience and that is why Glaza was born. Our mission is to allow drivers and passengers to interact with their displays in a completely new way."
Digitalizing automotive sector
One single most important challenge that incorporates both safety and convenience is the autonomous vehicle itself, observes Denis. "We keep seeing videos coming from automakers and startups displaying their driverless cars however mass production keeps getting pushed back for the right reason. Startups hope to see their vehicles on the road with full autonomous ability right away, but automakers are making a better decision – unveil semi-autonomous features in their vehicles one by one, get needed data and improve upcoming fully autonomous vehicles packages."
AI's role in GLAZA's eye tracking system
Eyesight is a natural 'cursor' and the GLAZA software harnesses this, getting rid of the need to use the driver's fingers, and instead allowing them to interact with the car's infotainment system hands free. This makes it faster and safer to navigate the display without the driver lifting hands off the wheel. Driver can look at a certain radio station, blink and car's infotainment system will switch to that station. Just like that the driver can virtually "tap" on any icon on the display screen.
Leadership traits
An innovator, Denis believes that the constant innovation is driving all of us forward whether it's your personal life or a professional endeavor. "As a product person with more than 8 years of experience working with numerous entrepreneurs and startups all over the world spanning different industries and overseeing product lifecycles from their very beginning to the end with years, I enjoy defining the purpose and establishing the vision for the product just as much as tracking budgets, roadmaps, and teams." Whether it is just an idea, demo or a ready to ship product, this passionate entrepreneur always strives to enhance features and user experiences while generating meaningful revenue to investors.
Noting that push back from established automakers is always a concern, he suggests that the automotive entrepreneurs remain resilient". "Too many startups try to tackle everything all at once but knowing how tiresome the automotive industry is, it is important to make small steps forwards. At Glaza we always try to initiate a Proof of Concept first followed by a pilot project."
The Success Mantras
Never underestimate the importance of showing your product in person. In our digital age it is very easy to just email somebody or send them a link to your product, adds Denis. "But as a startup founder you always must be prepared and ready to show your product. If it takes a flight to another continent to demo what you have been working on, then go ahead and book that ticket. You are being in that room face to face is what creates great connections with potential customers and will lead you to success."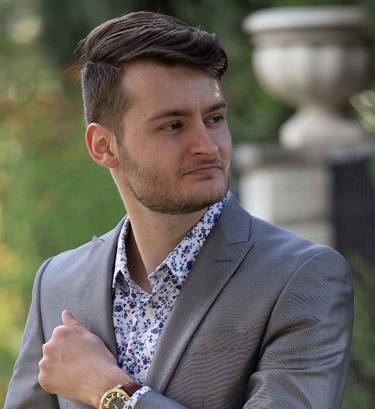 SUBSKRYB: Vehicle Ownership Reshaped for the Future Kendell Johnson, CEO & Co-founder, SUBSKRYB
SUBSKRYB: Vehicle Ownership Reshaped for the Future
The automotive industry is currently going through a paradigm shift. As advancing technological innovations and digitization continue to emerge, the customer experience is being elevated. In a world where more people are choosing superior experiences over the obligations of vehicle ownership, a progressive change led by digital intervention is the need of the hour. To this end, the Vehicle-as-a-subscription model (or VaaS) addresses this need by allowing customers to use vehicles on a subscription basis or as short or long-term rentals. Naturally the subscription model has become the face of the car rental industry in recent times but not without major gaps; specifically, cross-branding high-end manufacture supply, user enablement and advanced technology integration. Enter Subskryb, a vehicle share technology that reshapes automobile ownership with a subscription-based approach that leverages existing assets while providing leads to similar products on the market. According to CEO and Co-founder Kendell Johnson, Subskryb is, "the Google for Vehicle-as-a-Service. We facilitate asset-sharing and user enablement for everyone including "Subskrybers", vehicle investors, vehicle clubs and manufacturers".
Along with Johnson, partners Giovanni Smith and Preston Martelly founded Subskryb in response to the gaps that exist in the car rental and car sharing industry. For instance, many customers have become weary of the high cost, long-term commitments and maintenance of vehicle ownership. They want the flexibility to change a vehicle when their life situation changes; and to keep up with the technology that new vehicles offer. Operating on an advanced VaaS model with secure management systems, Subskryb provides high quality vehicles combined with flexible rental options and a first-class user experience for both owners and renters.
As Johnson points out, "our subscription-based model uniquely positions us to establish long-lasting relationships making it mutually beneficial and more rewarding for everyone in the long run". With extensive experience in revenue-generating portfolios in the VaaS and SaaS sectors, Johnson has been named "One of the Best" on multiple car-share platforms. When discussing the formula behind his consistent track record, he credits delivering an exceptional product and prioritizing the customer experience as his primary motive. Johnson sees the emergence of Subskryb as the perfect coming together of these principles – to develop a subscription vehicle-share and rental alternative that provides a member in need of a vehicle with a superior customer experience.  Being an enthusiast, entrepreneur and car collector is one thing; but with investments and board seats along with important partnerships in software, car share and travel businesses, Johnson is a true evangelist in the space. Through Subskryb, he is keen on helping owners put their idle vehicles to better use through their share and earn program, as well as providing the largest car sharing marketplace so renters can secure the perfect car for all their mobility needs.
In addressing the scope of Subskryb's unique model, Johnson points out examples of current "Subskrybers"; he states, "We have one vehicle investor who loves working with Subskryb because as a busy executive, he can just invest in the cars where he lives and reaps the rewards. The only reason he can do that is because Subskryb takes care of the entire process. He is now able to supplement a great part of his income but not his time". Speaking on the experience as a vehicle renter, Johnson continues, "One Subskryber is a crypto investor who loves the unique selection of cars, flexible payments and the fact that we deliver cars directly to his home. His favorite feature however, is the consistent first-class customer experience to which he has grown accustomed".
Johnson goes on to state that Subskryb's "Quote-to-cash" subscription social platform enables asset-sharing and user enablement for all users, including the supplier of assets and customers. Additionally, their vehicle commerce proprietary system with exceptional customer service sets them apart from the existing players in the market. He adds, "Our competitive edge includes a vast array of vehicle offerings, various supply sources, the distribution of vehicles through our hubs, vehicle maintenance systems, access to financial services, partners within the international travel business, easy access to automotive service partners, the use of telematics of data, and maverick technology".
As for the future of Subskryb, Johnson is excited about the prospects. He explains, "One of the reasons so many investors are interested in Subskryb is because we're on the verge of creating a stable platform that integrates well with future technology including Blockchain and the Metaverse. We really focus in on profile and customer management, and obtainment; and that allows us to not only take hold of the customer journey but to evolve our methods to continuously improve the relationship with our customers. And as we work with partners to introduce new services and new products we will already have a base that's very receptive to what we introduce to them".
Passionate and 'real-world tested' as he is, Johnson is also a veteran in the software subscription business having spent almost two decades with companies such as Salesforce.com, Oracle Corporation, Pitney Bowes MapInfo, and a subscription management platform in Zuora where he was instrumental in transforming projects into major accounts. All of this while also being tasked with managing great sales teams throughout his career. With much of his career spent in technology, specifically software, while also supporting the automotive industry, Johnson constantly focuses on the people using the technology then adapts it to their future needs thereafter. This is a message Johnson carries in featured articles and events at which Subskryb participates, like The Collision Conference held in Toronto and Web Summit held in Lisbon, Portugal respectively for 2022. "Take care of all the people who make up the company. At the end, Johnson closes with, "Give back to the community that made the man standing in front of you. At Subskryb we give back one percent of our time, one percent of our use of technology, and one percent of our financial resources."
                        KEY HIGHLIGHTS
                             BY KENDELL JOHNSON
               Ongoing concerns with the competition in today's car-share market
Most participants are casual users with minimal experience with high expectations usually unmet

SUBSKRYB provides a platform not just an APP. It is a social platform that facilitates asset-sharing, user enablement for all users including the "Subskryb'rs" and vehicle investors/vehicle clubs and manufacturers

Problem scenarios are worsened because of lack of support from app providers
Revenue projections are hard to calculate by many in the industry because of the 'revolving door' of users because of the application limitations, underwhelming products and lack of managed expectations
Ship Your Car Now Gavin Kesten, CEO, Ship Your Car Now
A passionate entrepreneur, Gavin Kesten has been in the forefront of the automobile industry. He is the CEO and founder of ShipYourCarNow, a light asset provider offering a full suite of vehicle shipping services and logistics to all types of businesses, moving all types of equipment. In an interview, he speaks on an array of topics.
Excerpts:
Conception of Ship Your Car Now
The conception of Ship Your Car Now was developed from the need for transparency in the retail auto shipping industry. "Previously, I had used an auto shipping service and had an unpleasant experience. There was no transparency throughout the process. The broker I spoke to charged a fee to my credit card, which was supposed to be the total amount for the shipping. However, when the driver showed up, he demanded cash." Notes Gavin that this unpleasant experience, coupled with his love for cars, inspired him to create ShipYourCarNow, with a business model that emphasizes full transparency to the clients.
Automotive sector – Digital Transformation
Noting that convenience is something consumers are looking to get more of, Gavin cites the example of buying a car which is akin by most as a visit to the dentist. "Throughout the pandemic, dealers needed to change the dynamic and earn a consumers business, as opposed to the other way around. Right now, car prices are super expensive, and there's not a lot of inventory. This lack of inventory has increased the need for transport, and we're seeing a lot of growth there since dealerships are needing to secure inventory that can be further away."
Technology – The driving factor
Technology is the key differentiating factor for ShipYourCarNow. "We bring convenience and transparency while still offering the highest level of customer service through a SaaS platform specifically built for transport. We developed and built this platform that can quote, book, manage, and invoice the entire transport process for commercial clients. Our integrated solution allows all of our partners to provide their customers with an Amazon type shipping experience, simply choose your price and timing. That said we still do answer the phone for clients looking for a more traditional experience."
Key Service offerings
"What sets us apart from the competition is our technology, transparency, and customer service. We are constantly looking for the next evolution of our industry. We anticipated early on that auto shoppers were going to ask for a completely online purchasing experience long before the pandemic." The company designed an integrated shipping process to fit seamlessly within that experience, today with more than 400 installs we are leading the industry.
Leadership traits
A self-driven leader, Gavin recommends that as a leader, one must have a passion for what you do and seek to make an impact. "This dynamic leadership is the driving force for your team's motivation and achievement. It's also crucial to invest time to improve your self-development. We have a growth mindset here at ShipYourCarNow, always seeking to improve anywhere we can. In addition to this, I'm big on transparency. Being honest and open with your team is essential."I try not to fear anything. Fear is a debilitating and negative emotion, it doesn't serve an entrepreneur well. The first step in getting over a fear is to develop a strategy to conquer it. I always seek to have a positive outlook. Positive thoughts lead to positive actions. My advice to those who are worried about failure is just to stay calm in the moment. Failure is a large part of learning. You can't succeed without failure. Gavin suggests that one should never stop learning. "Knowledge is power. There's never a day where I don't try to learn something new. Be fearless in the way you approach things. Keep your purpose in perspective. Nothing will happen unless you make it happen."
OptiCat and JNPSoft: Creating the industry strategic advantage Charles Johnson, CEO, OptiCat and JNPSoft
OptiCat and JNPSoft – Creating the industry strategic advantage
Charles Johnson is a passionate automotive Leader. He is the CEO of OptiCat and JNPSoft. Charles and his teams continue to develop software programs, data and data services which assist suppliers and receivers in the creation, secure validation, delivery and receiving of high-quality catalog data destined for 'selling positions' in the market. OptiCat and JNPSoft are Auto Care Association standards compliant, focusing on ACES™ and PIES™ across the USA and Canada. He speaks on an array of topics in an interview.  Excerpts:
Conception of the OptiCat business
The idea for OptiCat was germinated by the needs of suppliers to achieve several important objectives, or mandates, related to their catalog data. Charles shares that several drivers led to the conception of the business including providing data delivery systems that improve the speed of secure supplier data delivery to customers from up to nine months to "near real time". Improved quality of data and simplified communication with data receivers on data issues was yet another reason. OptiCat does not own the supplier data, only the supplier does, throughout the OptiCat data system. This eliminates the challenges for suppliers that some data catalog companies might modify the data. It is fair to say that OptiCat has changed the data market for the better.
JNPSoft business
In the same context, the JNPSoft business acquisition by our majority shareholder, TecAlliance GmbH, and now an integral part of our business, gives us an expanded product portfolio that complements the needs of suppliers and data receivers in the areas related to data preparation, including product information management, vehicle data and full data management services.  JNPSoft offers the most awarded automotive aftermarket PIM (product information management system) available in North America, and this along with combined offerings of TecAlliance global data products gives us the capability to serve both national and global players.
Rediscovering automotive sector
"The players in the automotive sector are now rediscovering themselves by adopting digital transformation in line with a consumer shift towards online shopping and convenience", observes Charles. "However, with tremendous growth comes challenges, risks and opportunities that our business helps suppliers and their customers address more effectively."
"The digital transformation has, indeed, taken hold in many markets and certainly in mobility. Most of your readers know the impact of online shopping by consumers and businesses searching for products prior to buying, either online or in person at a brick-and-mortar location. To address this, quality and quantity of information are important considerations in communication with the marketplace. The OptiCatOnLine.com Data Research Catalog provides a reference library of the most current and complete data for use in the marketplace", adds Charles.
"The addition of JNPSoft allows companies to offload the responsibility of data management to our company and gain the attractive benefit of utilizing "world class" data capabilities without the challenge of keeping-up with the latest technical, human, and data compatibility developments, all at a lower cost".
Leadership traits
For Charles, "Leadership is providing an environment in which things get done… and the right things." He continues, "given this, we start with developing common values that center on our customers, our people, our communities, and our performance, and then we "walk the talk". Collaboration is an important part of this process, as one person does not, and should not, have all the answers. We want to accumulate all the best ideas to provide a solid foundation, and this also applies to consideration of strategy for the future."
Success Mantras
Charles provides several ideas for success, "Preparation, resilience, lifelong learning, seeking first to understand and then be understood (reference author Stephen Covey), sit in "lots of chairs" to gain experience, find good mentors and move away from bad ones as soon as possible, and of course bring your family along for the ride as you will need them to be with you along the way!"