Lavaa: Empowering proactive preventive care Adam Amitai, CEO, Lavaa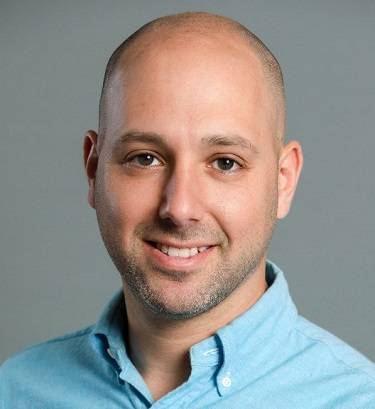 Lavaa: Empowering proactive preventive care
Adam Amitai is a passionate entrepreneur. He believes in building a better healthcare system for creating a holistic approach to society. He is the CEO of Lavaa health, an innovative, game-changing, and accessible health platform to help people live longer and fuller lives.
In an interview, he speaks on an array of topics. Excerpts:
Lavaa- The digital health company
Lavaa is a digital health company specializing in preventive care and reducing hospitalizations. Lavaa Health brings a novel platform to the healthcare industry, enabling early prediction, monitoring, and prevention of chronic health and oncological diseases. Combining advanced digital tools with health protocols built by leading doctors and researchers enables accurate and personalized health plans.
From clinics, employers and providers to pharmaceutical companies and payors we seek to improve quality of care, reduce admissions, lower the workloads, and strengthen the medical staff at the point of care. Lavaa Health is a technology-based risk assessment solution that optimizes patient's care to deliver personalized, one-on-one care. Lavaa Health boasts an international team of entrepreneurs, doctors, technologists, and researchers, all at the top of their field. Lavaa Health uses a proactive approach to create a personalized health program for every patient.
Conception of Lavaa health
Laava healht brings the first Preventive Care Engine Platform (PCEP) that enables the development, delivery, and use of preventative engines for health organizations, payors and employers. The platform engines deliver digital health monitoring for preventing and predicting chronic diseases using the industry standard guidelines on the individual level. The platform is set to ensure that each medical personal, payor, and health provider will be able to benefit from the generated insights, resulting in healthier paying customers. Across all its divisions, from Lavaa Labs to Lavaa Platform, Lavaa's mission is to introduce a leading proactive health solution. Adds Adam, "while trying to learn more about why the doctors could not save my mother-in-law, they all responded that if they caught it earlier, they could have saved her. That led me to learn more about preventative measures and the medical, operational, and financial challenges."
Healthcare industry- challenges galore
Observes Adam that providers have been doing their best to provide healthcare for a long time, and that might be one of the reasons the pandemic was a significant change in the daily routine. "During the pandemic, the rules had to be changed, and prioritization and alternative solutions became more important than keeping the status quo. In the post covid era, there are many challenges that require attention to more detail and reinvent home care with a focus on allowing people to take part in their treatment with tools and knowledge."
Lavaa health platform
Lavaa platform was designed to provide advanced technological data tools to the medical teams and operators and create more advanced health solutions for the Lavaa health developers. Lavaa's approach enables early detection of chronic, oncological, and mental diseases while supplying personalized solutions for each patient.
Leadership traits
"We are a global team of professionals aiming to improve the quality of care and the health equation using technology that empowers the medical team while reducing costs." Adam feels he is lucky to have an amazing team that believes that there is a better way for healthcare and is not afraid of the challenges. "Our dream is big and we are here to make it happen." "Fear of failure is a part of entrepreneurship; if there is no fear, it means that more can be done, or no challenge is being solved. Fear can be handled by logical thinking and belief in the mission." For this passionate entrepreneur, the biggest challenge in healthcare is to overcome the people that try to depress ideas and stick to doing things the way they have always been done.. "We believe that anyone that puts their time and effort into improving healthcare should get support from the ecosystem." He urges young entrepreneurs to never stop trying, "it's a long journey, but it is worth it." "We have two significant agendas we promote in the company, women's health and improving the quality of care for the general population using technology" he signs off.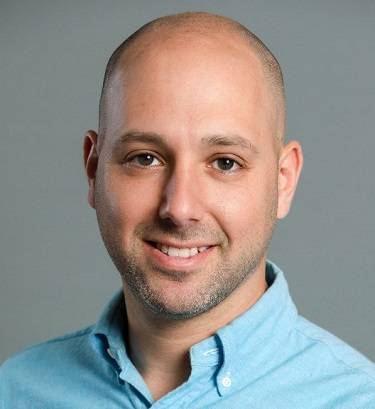 YuviTal: Prioritizing healthcare in a digital era Alon Silberberg, CEO & Co-founder, YuviTal
YuviTal: Prioritizing healthcare in a digital era
YuviTal is a digital rewarding and loyalty platform for positive behavioral change, that are providing organizations, insurance companies, HMOs, and employers worldwide with tailored solutions to improve their members' life. With YuviTal, health insurers can personally influence their policyholders to improve their lives and prevent future diseases. The solutions are application-based and designed to incentivize healthier choices. To this day, more than a million people are using YuviTal's apps such as Clalit Active, Ovdim Bari, Rumble, and more. Alon Silberberg, CEO & Co-founder, YuviTal speaks in an interview. Excerpts:
Conception of YuviTal
"The world of healthcare and insurance is constantly changing. The two most significant changes are the change in mindset of the policyholder and the change in mindset of the healthcare provider/insurer." Says Alon that from the perspective of the policy holder, we want the institutions in our lives to be proactive about helping us as their clients and improve our wellbeing. This kind of thinking is becoming our 'go-to', when it boils down to how we select the service providers in our lives. From the perspective of the healthcare and insurer, there is a big, wide world full of meaningful and available data that has the potential to increase profits while personalizing and customizing different services and products for the end customer. "When implementing the YuviTal solution, these are the needs and pain points we address."
Healthcare industry – challenges galore
Covid has taught us all a valuable lesson; if an insurance company or healthcare provider wants to remain relevant, it must maintain an ongoing relationship with its patients/members/policyholders. It is crucial to note that digital health and telemedicine solutions are no longer optional; they are "must have" products for every health organization. Especially those involving high engagement rates, excellent customer service, and behavior change rewarding systems.
YuviTal Health – benefits
YuviTal Health is a digital rewarding and loyalty customer engagement platform for healthcare and insurers. It is designed and developed to improve profitability and decrease risks while allowing the organization to understand its client base and create custom offerings and premiums from that data. "It works by encouraging a healthy & active lifestyle among the app users by utilizing three main incentives: Social, psychological, and economical. By incentivizing healthier decision-making, the company can promote preventive medicine and reduce risk and healthcare claim costs."
Leadership traits
This hard worker, mission-driven and passionate team builder, says that he lives by example- always try to work harder than your team. Always be willing to do exactly what you asked them to do. "Failure is natural and an important part of everyday life for entrepreneurs, if you don't try and fail, you will never succeed. When failure occurs, you need to pause, look at the bigger picture and keep moving forward toward your goals."
Success Mantras
"Work hard, choose your teammates wisely, do not be afraid to make mistakes and always be willing to work hard and always be ready to give it you're all on the field. It is important for me to say that this company would not be what it is today without my two partners and co-founders, Lior Klibansky and Yaron Levi. They are Best co-founders I could have asked for."
uMotif: Promoting True Patient Engagement Steve Rosenberg, CEO, uMotif
uMotif: Promoting True Patient Engagement
Rosenberg's career in life science and healthcare spans more than 40 years. He has led the development and deployment of cloud-based solutions with a focus on driving more integrated approaches to patient-centric trial management. Rosenberg was recently Senior Vice President and General Manager of Oracle Health Sciences. Prior to that, he was the visionary behind the integrated clinical technology suite introduced by Phase Forward which Oracle acquired in 2010. Rosenberg joined uMotif, the patient-centric platform powering site-based to fully decentralized clinical, real-world, and post-marketing research.
Conception of uMotif
Established in 2012, uMotif has developed an e-Clinical platform that meets the real needs of patients, making trial participation and data capture as simple as possible. uMotif was born when its co-founders met two patients with Parkinson's Disease, who wanted new digital tools to help them manage, track and understand their disease, treatments, medication, and healthcare journey. Like many patients, they wanted a better way to engage with their health, communicate more effectively with clinicians through data, and feel more empowered.
uMotif launched two large-scale research projects with over 18,000 people tracking and donating over 9 million Patient-Reported Outcomes, symptoms, devices, and other data points. This led uMotif to take its learnings from healthcare and pivot into patient-centered research. Whether one is talking about site-based, fully decentralized clinical, real-world, or post-marketing research, patient participation, and engagement are core challenges to study success. Study dropout rates are incredibly high across all phases of research, slowing the pace of essential new research, observes Steve. "uMotif saw the opportunity to address these research challenges by applying its consumer-grade design best practices and cloud-native applications to digital health technology. We started by understanding the burdens that trial participation puts on the patient and how that impacts patient engagement. We drove a patient-first mindset in developing the software."
Healthcare challenges galore
One key risk is that sponsors and CROs can be too fast in putting technology first and being seduced to implement the next new tech innovation, says Steve. "Rushing to implement new technology is often risky, high cost, and can often fail to deliver value. Instead, pharma sponsors of clinical trials need to start with patients first, designing thoughtful solutions around the needs of the people involved in research. Tech should come later, once the patient-centered solution is designed."
An integrated approach to patient-centric clinical trial
Patient-centric trials or patient-centricity is something that many people are speaking about. For the most part, they miss the real point. "The idea is to recognize two things. First, the patient sacrifices their time and body to contribute to the greater good. There are patients who believe that the trial is their last hope, but even in that case, they are sacrificing. It is also important to recognize that the clinical trial is just one aspect of a patient's experience with their disease. That gives us the opportunity to meet the patient where they are and engage them accordingly."
Providing a decentralized clinical, real healthcare world
The uMotif platform powers all study designs, in all research settings. "Our software is available from app stores on any device and is designed to provide pharmaceutical, biotech, MedTech and Contract Research Organization (CRO) clients with the most engaging patient data capture experience." The platform captures regulatory-compliant eCOA / ePRO, symptom, eDiary, device, and other data for clinical trials and real-world studies. "Our relentless focus on high quality, patient-centric design and modern cloud-native software, allows uMotif to deliver high rates of data capture, patient retention, data quality and delivery speed – ultimately helping achieve faster, better trials."
Leadership traits
"I find that respect is the key trait. Also, the ability to use humor, remain calm in a crisis, and encourage risk taking. I also believe that both in my personal life and professional life – taking the time to explain the context of what is going on to people, encourages teamwork and commitment. I think the fear of failure can be a good driver as long as it doesn't limit the ability to take risks and try new things. I have learned a long time ago that if you aren't willing to change and adapt, you will fail."
"Empathy is extremely important. Especially in the healthcare and pharma services sector, understanding what your end users are trying to accomplish in their job is the only way you can come up with good solutions."
TimelyMD: The virtual health solution for college students Luke Hejl, CEO, TimelyMD
TimelyMD: The virtual health solution for college students
Luke Hejl is the CEO, chairman and co-founder at TimelyMD, the leading virtual health and well-being solution for college and university students. He is an entrepreneur at the intersection of higher education, health care and digital transformation. A champion of finding good people, creating great teams and empowering them to achieve amazing results together, Luke finds company building to be incredibly interesting, challenging, motivating, energizing and fun. In an interview, he speaks on an array of topics. Excerpts:
The inception of TimelyMD
Luke Hejl co-founded TimelyMD in 2017 with Chris Clark and Alan Dennington, M.D., with a vision to help students be well and thrive in all aspects of their lives. "Building upon our team's previous experience in health care, we identified higher education as an underserved market where students often waited weeks for campus health center appointments," notes Luke. Seeing increased interest and adoption of virtual care platforms and understanding the reality of a looming national primary care provider shortage helped them to recognize and act on a huge market opportunity for a telehealth company focused exclusively on college students.
As college and university leaders seek solutions that improve student well-being, engagement and retention, they turn to TimelyMD more than anyone else for a best-in-class 24/7 virtual extension of campus health and counseling center resources. With licensed providers in all 50 states, TimelyMD is the only higher ed-specific virtual care company trusted to care for over a million students at more than 200 colleges and universities nationwide.
TimelyCare: A platform for digital natives
"This generation of students is connected to technology more than ever. Whether it's their phones, laptops or tablets, wherever they go – they're online. Digital natives need a digital solution for health care that is available on the go, after class and after hours. That's where TimelyMD can help. Sixty percent of students who sought mental health support through our TimelyCare platform said they would have done nothing if the service were not available."
Luke adds that since college students are always plugged in, TimelyMD's on-demand medical and mental health care optimizes campuses' existing services and gets students care the moment they need it. TimelyCare includes a range of services, including mental health counseling, on-demand emotional support, medical care, psychiatric care, health coaching, basic needs assistance, faculty and staff guidance, and digital self-care content. With services available 24/7, TimelyMD becomes an extension of on-campus health resources and gives students the accessibility they crave.
A virtual health care solution that works
This entrepreneur is grateful for the campus leaders who trust TimelyMD to provide equitable, on-demand care to their students. By increasing convenience, staff capacity, and provider diversity and eliminating barriers such as insurance, co-pays and long wait times, TimelyMD delivers peace of mind as well as positive clinical outcomes. "One of the reasons TimelyMD has experienced such growth is because our proprietary TimelyCare platform allows colleges and universities to implement an unparalleled hybrid model of care in collaboration with on-campus resources, at no cost to students."
Focused on leadership and relationships
Luke is people-focused, strategic, innovative, creative and compassionate. "At TimelyMD, everything we do is centered around our company's core values of passionate people, accountability, innovation, growth, quality of service and positive impact. We have proven that a laser-focus on serving students first is key to meeting and exceeding our board's high expectations for annual recurring revenue, customer retention and quality of service." As a people-focused CEO, relationships are the connective tissue of his leadership style – as well as TimelyMD's business. "To build lasting relationships, I embrace and model three key principles: trust, transparency and self-reflection."
Charting a course for the future
Identifying key metrics for the business and being agile to pivot as needed, based on the ongoing metrics, is a very important factor for Luke. "Following our Series A in 2019, we had planned for 2020 to be a year of significant growth. When the pandemic hit, we were ready with solutions to support students' health and well-being when colleges and universities were forced to shut down."
For several months, the company focused all of its attention on developing and marketing a new program that helped schools to quickly bridge the care gap for students, as well as building up the infrastructure to support the influx of students long-term. "Knowing when to pivot and throwing all of our resources at that decision was central to our success today," he said. "It has been two years since telehealth adoption became a norm in higher education, and the demand has never been greater. While TimelyMD has scaled, our programs have evolved, and our impact has grown, our vision to help students be well and thrive has not changed."