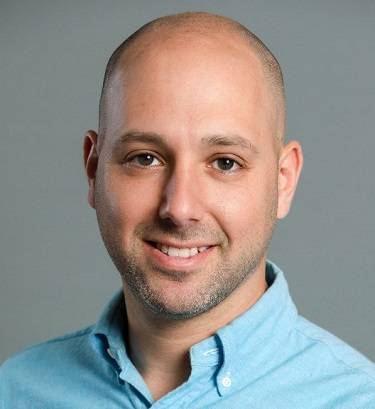 Lavaa: Empowering proactive preventive care  Adam Amitai, CEO, Lavaa
Lavaa: Empowering proactive preventive care
Adam Amitai is a passionate entrepreneur. He believes in building a better healthcare system for creating a holistic approach to society. He is the CEO of Lavaa health, an innovative, game-changing, and accessible health platform to help people live longer and fuller lives.
In an interview, he speaks on an array of topics. Excerpts:
Lavaa- The digital health company
Lavaa is a digital health company specializing in preventive care and reducing hospitalizations. Lavaa Health brings a novel platform to the healthcare industry, enabling early prediction, monitoring, and prevention of chronic health and oncological diseases. Combining advanced digital tools with health protocols built by leading doctors and researchers enables accurate and personalized health plans.
From clinics, employers and providers to pharmaceutical companies and payors we seek to improve quality of care, reduce admissions, lower the workloads, and strengthen the medical staff at the point of care. Lavaa Health is a technology-based risk assessment solution that optimizes patient's care to deliver personalized, one-on-one care. Lavaa Health boasts an international team of entrepreneurs, doctors, technologists, and researchers, all at the top of their field. Lavaa Health uses a proactive approach to create a personalized health program for every patient.
Conception of Lavaa health
Laava healht brings the first Preventive Care Engine Platform (PCEP) that enables the development, delivery, and use of preventative engines for health organizations, payors and employers. The platform engines deliver digital health monitoring for preventing and predicting chronic diseases using the industry standard guidelines on the individual level. The platform is set to ensure that each medical personal, payor, and health provider will be able to benefit from the generated insights, resulting in healthier paying customers. Across all its divisions, from Lavaa Labs to Lavaa Platform, Lavaa's mission is to introduce a leading proactive health solution. Adds Adam, "while trying to learn more about why the doctors could not save my mother-in-law, they all responded that if they caught it earlier, they could have saved her. That led me to learn more about preventative measures and the medical, operational, and financial challenges."
Healthcare industry- challenges galore
Observes Adam that providers have been doing their best to provide healthcare for a long time, and that might be one of the reasons the pandemic was a significant change in the daily routine. "During the pandemic, the rules had to be changed, and prioritization and alternative solutions became more important than keeping the status quo. In the post covid era, there are many challenges that require attention to more detail and reinvent home care with a focus on allowing people to take part in their treatment with tools and knowledge."
Lavaa health platform
Lavaa platform was designed to provide advanced technological data tools to the medical teams and operators and create more advanced health solutions for the Lavaa health developers. Lavaa's approach enables early detection of chronic, oncological, and mental diseases while supplying personalized solutions for each patient.
Leadership traits
"We are a global team of professionals aiming to improve the quality of care and the health equation using technology that empowers the medical team while reducing costs." Adam feels he is lucky to have an amazing team that believes that there is a better way for healthcare and is not afraid of the challenges. "Our dream is big and we are here to make it happen." "Fear of failure is a part of entrepreneurship; if there is no fear, it means that more can be done, or no challenge is being solved. Fear can be handled by logical thinking and belief in the mission." For this passionate entrepreneur, the biggest challenge in healthcare is to overcome the people that try to depress ideas and stick to doing things the way they have always been done.. "We believe that anyone that puts their time and effort into improving healthcare should get support from the ecosystem." He urges young entrepreneurs to never stop trying, "it's a long journey, but it is worth it." "We have two significant agendas we promote in the company, women's health and improving the quality of care for the general population using technology" he signs off.