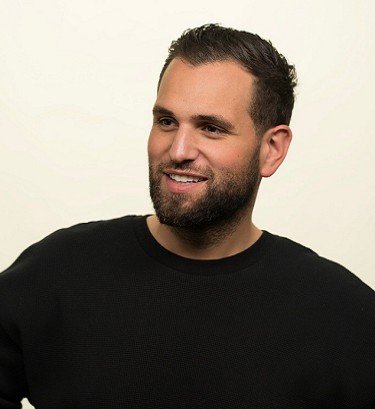 Financially Empowering SaaS Companies  Harry Hurst, Co-Founder & Co-CEO, Pipe
Financially Empowering SaaS Companies
Pipe was founded to help cloud services companies grow efficiently by becoming the financial rails of the industry. Founded in September 2019, Pipe's suite of products allows companies with recurring revenues to unlock their deferred cash flows and invest in growth. Designed particularly for SaaS companies that can benefit from immediate payment, the company enables companies to grow without diluting their current cap table.
The History
Harry Hurst, Co-Founder & Co-CEO of Pipe said, "When we founded Pipe, we had a clear idea of who our early adopters would be: SaaS companies with the proven product-market fit, servicing customers in the SMB to the mid-market range. So, we set about building and launching our product, and lucky for us the reception has been phenomenal."
Harry noted that post the launch of the company, he discovered the product was in demand with a subset of the SaaS market that they hadn't expected to be serving in the first few months of the launch – large enterprise focused companies with customers who historically pre-paid annually upfront but are now requesting more flexible payment terms. "We're fortunate to be in a position to provide much-needed cash flow to SaaS companies. This is the promise we built the company on — regardless of the economic climate."
New Solution to Fund Growth
Pipe's new solution for SaaS companies with proven product-market fit and predictable customer retention ensures financing in the form of an instant cash advance based on the MRR receivables. "We can turn your MRR into ARR by advancing you a full year of cash flow based on your booked revenue. It's as if all of your customers paid you upfront" noted Harry.
Key Leadership Traits
Harry feels that his team are self-starters and that is a blessing. He attributes self-motivation and passion to be the two best traits for entrepreneurs who want to be successful. Meanwhile, passion for what you are building is also one of the most important traits in Harry's opinion. "Passion is infectious and spreads through the DNA of the organization. It also makes the tough days easier to get through because you love what you're doing" he noted.
Challenges Galore
Noting that historically, lack of innovation has always been an issue within fintech markets, Harry noted, "today I'm more excited than ever because of the amazing innovation that's taking place across the industry. Historically, incumbents have been at an advantage vs. startups due to outdated regulatory policies – but those barriers are slowly but surely being lifted making way for amazing companies to solve tough problems."
Moments of Success
A serial technology entrepreneur having raised over $100M in investments into his companies, Harry Hurst had also co-founded Skurt, a fleet management and mobility platform that was acquired by Fair.com in 2018. Harry opined, "selling my first company to a much larger company that saw value in my vision and what was built, was a memorable and validating moment for me as a founder."
Motivation to enter Fintech World
Noting that money is such a critical part of our economic system, Harry said that he has always been fascinated by the movement of money. "The addressable market for financial technology is effectively the entire world. Combine a huge market with a market in desperate need of technological innovation and you have something incredibly exciting" he observed.
Future of Fintechs
Harry believes that as more fintech's enter the market it allows the sell-side and buy-side to interact more directly without middle-men. "I believe the future of financial technology is largely decentralized" he signed off.