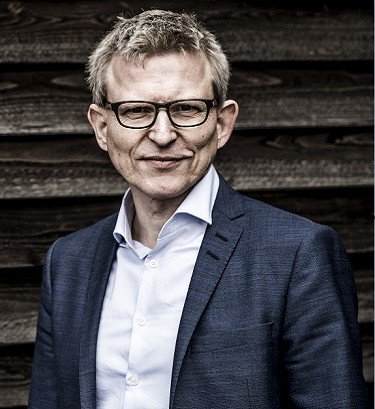 Fintech – The Forefront of Digitization  Michael Juul Rugaard, Partner & Co-founder, Norfico
Fintech - The Forefront of Digitization
"For me leadership is very much about listening to others, understanding their opinions and arguments and trying to reach an impactful and efficient decision," says Michael Juul Rugaard, Partner & Co-founder of Norfico.
Norfico is a fintech consultancy that combines strategic advisory and PR activities exclusively for the financial services sector. Rugaard is a pioneer of exclusive fintech consultation. He has spent over fifteen years as a strategic communication adviser, an author, and an editor of magazines, books, articles, and white papers. This has shaped him to be a visionary and futuristic person who always seeks opportunities to identify and fill up the holes in the market.
A Problem Solver in the making
He started as a press manager at one of the biggest payment companies in the Nordics. During his time there, Rugaard faced immense difficulty while looking for external communications consultants. The professionals who were hired didn't know the basics of the payments industry. "We had to teach them for months before they could help us with just basic stuff, and in most cases, we ended up doing the work ourselves," states Rugaard.
This experience was an eye-opener and Rugaard was quick to grab on to the opportunity and founded Norfico. Norfico offers its clients advisory services to fintech companies, banks and technology companies within payments and blockchain. By analyzing and assessing the potential of fintech services including payment and digitization services, Norfico offers in-depth assistance during product/service launches.
Focus is the key
Unlike the traditional agencies that do not stick to a single industry, Norfico has focused exclusively on fintech. "This allows us to understand and engage with our clients on a much deeper level than traditional agencies. This specialization is really what sets Norfico apart," says Rugaard. Despite their different personalities, Rugaard and his partner Kristian T. Sørensen have perfected their collective leadership by always being open to employee opinions. With the help of his partner, Rugaard established a specialized agency that catered only to the fintech industry. Norfico has carved a niche for itself in the fintech sector.
The COVID-19 Crisis
"The main problem in this regard for the fintech industry is that so many fintech companies are still small and vulnerable. They are fully dependent on investor money," says Rugaard. However, Rugaard confidently states that fintech companies will be able to bounce back since the industry is at the forefront of digitization. Even though it has been a little easy over the previous years for fintech start-ups to get access to investors just by using the right buzzwords in the pitch decks, things are not going to be the same anymore. Startups will have to work on extremely promising projects. Because now the investors are very cautious about the economic slow-down caused by the pandemic.
Hole in the Market
Back in February 2019, Norfico launched The Tokenizer (www.thetokenizer.io). This was one of the first global information platforms dedicated to the brand-new industry of asset tokenization and security tokens. This is a true result of keeping an eye out for opportunities.
"Do your market research thoroughly. Look for a hole in the market," advises Rugaard. Despite the hindrances due to COVID-19, Rugaard and his team are working hard at coming up with good ideas for services that will turn The Tokenizer into a highly interesting business case.
Norfico has found its place in the market and it is here to stay.