Fintech – The Forefront of Digitization Michael Juul Rugaard, Partner & Co-founder, Norfico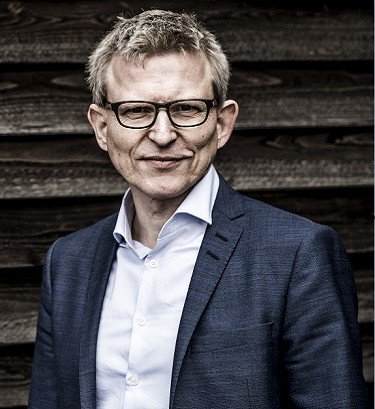 Fintech - The Forefront of Digitization
"For me leadership is very much about listening to others, understanding their opinions and arguments and trying to reach an impactful and efficient decision," says Michael Juul Rugaard, Partner & Co-founder of Norfico.
Norfico is a fintech consultancy that combines strategic advisory and PR activities exclusively for the financial services sector. Rugaard is a pioneer of exclusive fintech consultation. He has spent over fifteen years as a strategic communication adviser, an author, and an editor of magazines, books, articles, and white papers. This has shaped him to be a visionary and futuristic person who always seeks opportunities to identify and fill up the holes in the market.
A Problem Solver in the making
He started as a press manager at one of the biggest payment companies in the Nordics. During his time there, Rugaard faced immense difficulty while looking for external communications consultants. The professionals who were hired didn't know the basics of the payments industry. "We had to teach them for months before they could help us with just basic stuff, and in most cases, we ended up doing the work ourselves," states Rugaard.
This experience was an eye-opener and Rugaard was quick to grab on to the opportunity and founded Norfico. Norfico offers its clients advisory services to fintech companies, banks and technology companies within payments and blockchain. By analyzing and assessing the potential of fintech services including payment and digitization services, Norfico offers in-depth assistance during product/service launches.
Focus is the key
Unlike the traditional agencies that do not stick to a single industry, Norfico has focused exclusively on fintech. "This allows us to understand and engage with our clients on a much deeper level than traditional agencies. This specialization is really what sets Norfico apart," says Rugaard. Despite their different personalities, Rugaard and his partner Kristian T. Sørensen have perfected their collective leadership by always being open to employee opinions. With the help of his partner, Rugaard established a specialized agency that catered only to the fintech industry. Norfico has carved a niche for itself in the fintech sector.
The COVID-19 Crisis
"The main problem in this regard for the fintech industry is that so many fintech companies are still small and vulnerable. They are fully dependent on investor money," says Rugaard. However, Rugaard confidently states that fintech companies will be able to bounce back since the industry is at the forefront of digitization. Even though it has been a little easy over the previous years for fintech start-ups to get access to investors just by using the right buzzwords in the pitch decks, things are not going to be the same anymore. Startups will have to work on extremely promising projects. Because now the investors are very cautious about the economic slow-down caused by the pandemic.
Hole in the Market
Back in February 2019, Norfico launched The Tokenizer (www.thetokenizer.io). This was one of the first global information platforms dedicated to the brand-new industry of asset tokenization and security tokens. This is a true result of keeping an eye out for opportunities.
"Do your market research thoroughly. Look for a hole in the market," advises Rugaard. Despite the hindrances due to COVID-19, Rugaard and his team are working hard at coming up with good ideas for services that will turn The Tokenizer into a highly interesting business case.
Norfico has found its place in the market and it is here to stay.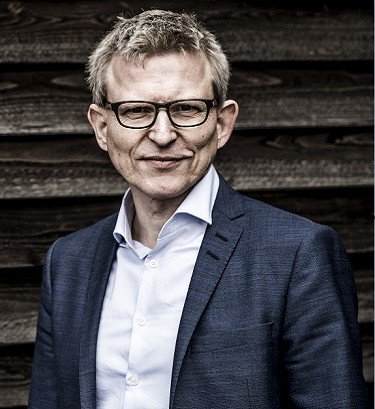 Eco2wallet: What has in common a tree, a virtual pet and, a debit card? – eco2wallet has the answer Yodaly Sierra-Rubio, Founder, Eco2wallet –
Eco2wallet: What has in common a tree, a virtual pet and, a debit card? – eco2wallet has the answer
Yodaly Sierra-Rubio founded eco2wallet, a green fintech that specialises in making sustainable banking fun and accessible to all through a VISA debit card that combines gamification and tree-planting to promote sustainable purchases. She is also lecturer of energy finance at The City University of London, award winner of the ESG Fintech Powerlist 2021 by Finance Innovation UK and recognised speaker about sustainable capitalism in more than 100+ conferences (including COP21, websummit, and the European Sustainability Week). Yodaly is a big advocate for tree hugging, imagination games, and earthers.
Excerpts from our interview:
Conception of Eco2wallet
"With eco2wallet's debit card, we can calculate not only how much money you spent today (like any other debit card) but also, what was the environmental impact that you generated, and the number of trees and seagrass we planted on your behalf to help in the battle against climate change." Says yodaly, "I would like to start with an imagination exercise, let's visualize a banana: the curved shape, the distinctive smell, the yellow, and white color, the soft buttery taste, etc. is easy! Now, let's visualize the main culprit of climate change: Carbon Dioxide – CO2: the amorphous shape, the tasteless taste, the colorless color, and more; is impossible! This is why we need solutions that help us visualize our own impact on climate change, more specifically on our daily expenditures and the environmental impact that each daily coffee, train, and taxi that we paid has in terms of CO2."
Fintech market- challenges galore
"Anybody can start a fintech company, but only the brave at heart, and those who have sustainability to the core, will succeed in the battle. Your pains will be the same as always: customer retention, profitability, and so on, but to add to the recipe, companies should improve on digital identity management, fraudulent accounts, customer-beneficial international forex rates, and climate change tools/reporting."
Eco2wallet solution
Eco2wallet is a female-led, VC-funded, sustainable fintech powered by a Visa debit card that plants trees and seagrass for each purchase, and let you play with a virtual pet (like a Tamagotchi or Pokémon) that evolves happy if the user makes sustainable purchases – or gets sad if you keep spending your money on unsustainable merchants.
Three services eco2wallet offers are: 1) eco2wallet B2C – where our euro debit card application has an embedded carbon calculator that plant trees and seagrass in the Colombian Amazon and rivers, and let's you play with a Virtual Pet that reflects sustainable purchasing behavior. 2) eco2business – where banks and corporates can outsource their sustainability efforts to eco2wallet and offer eco2+bank sustainable cards to their customers, allowing any bank to become eco; 3) eco2employees – For corporates, offering sustainable corporate cards to their employees to track not only expenses but scope 1 and 2 emissions, perfect for ESG annual reports!.
Leadership traits
"Talent growth that promotes diversity, inclusion, and sustainable additionality are key pillars for eco2wallet- Same way trees and mycelium have a symbiotic relationship of sharing knowledge of nutrients in the soil, purpose-driven new hires are the water needed to grow eco2wallet from a start-up shrub to a baobab of human resources."
"Promoting female talent when possible, giving opportunities to immigrants, and keeping open communication channels with the team has helped us to grow considerably in our fintech journey, says . Never overcome the fear of creating something new, that is the trap! The moment you stop thinking about failure, you loose growth motivation" says Yodaly.
The empowering story of famous five women
A problem for other companies is not having enough women on their board of directors. eco2wallet is proudly a female-led green fintech run by women from four different nationalities and 70 years of combined work experience in finance, sustainability, tech, and partnerships, making them the F5FF! or Fantastic Five of Female Fintech.
"Understand your addictions: nothing in life has prepared you for the number of hours you will work, the quality of knowledge you will absorb, and the creativity that will flow through your veins. But learn your addictions and how to manage them, I'm not talking about drugs or so, but about results, desperation, failure management, people's patience, and to social media. Addictions in entrepreneurship can lead to extra disruptions in your personal life"
LinkedIn: https://www.linkedin.com/company/eco2wallet/
Please refer to Marketing@eco2wallet.com for further information.
LightYear Docs : Revolutionizing synergies financial services business Michael Jeffriess, Co-Founder & CEO, LightYear Docs Pty Ltd
LightYear Docs : Revolutionizing synergies financial services business
An experienced director with a demonstrated history of working in the information technology and services industry, Michael is skilled in Business Planning, Investment Advisory, Mutual Funds, Business Relationship Management, and Cash Flow Forecasting. In an interview, Michael speaks on an array of topics. Excerpts:
Conception of LightYear Docs
"Whilst there was existing competition within our space, we targeted a need to take the provision of legal documents to the accounting and advisory industry to infinity and beyond. We wanted to not only be a fintech document provider but one that delivered superior product, superior customer service but most importantly one that was overlayed with knowledge through training our users in understanding the product and strategies on how to deliver it to their customers. We wanted to create partnerships and an ecosystem that supported one another" says Michael.
LightYear Docs was founded on the belief that providing practical solutions that improve an accounting or financial services business would revolutionise the often-complicated legal documentation and client advice process. "Designed with you, your business and your client in mind, our innovative platform allows you to create documents, learn and implement strategies and benefit from expert knowledge, partnerships, and member benefit programs. We help professionals reimagine their businesses from day one by empowering them with some of Australia's most strategic and advanced documents, collaboration tools, and strategies."
Fintech industry- challenges galore
Fintech's do face pain points but in turn a lot of these also provide opportunities to us all, adds this entrepreneur. "The key ones as I see it are dealing with cyber security risks, ensuring strong digital infrastructure is in place, the push towards digital currencies, and ensuring we maintain the customer / user experience. You need to be investing in these areas whether through spend to mitigate risks or research and development, it is so important to be staying at least in touch if not ahead of the game."
LightYear Docs solution
LightYear Docs is an online provider of legal precedent documents and strategies. The company enables its customers to create legally certified docs in minutes since they have access to over 200+ legal documents. "We allow our customers to automate their business and get more done in less time. Using our central online hub and Surge app, their documents are seamlessly created, customised and delivered online. In addition, we have LightYear Training Group which delivers continuing professional development in a similar streaming format as Netflix. Our current roadmap will see us venture next into New Zealand, embed AI into our hub, straight through banking solutions, and some exiting releases utilising blockchain" observes Michael.
Leadership traits
Being open and honest to the team plays a pivotal role in running a firm, according to Michael. "Allowing them to be a part of the success and share the success with the employees is also important." Being empathetic, driven and passionate, has helped Michael thrive in this competitive industry. "I love to bring the vibe to our team and the energy. I want our people to be a success in what drives them and in turn work towards growing LightYear Docs."
Overcoming failure
"Failure can also be your friend. I have become stronger as a leader and in business through past failures than I have form my wins. Do not be afraid as this stifle your ability to succeed. We all make good and bad decisions. It is how you react to the bad ones that allow you to become stronger. Make sure you minimise and limit risks."
A word of advice for fintech start-ups
"They need to position themselves to win. And to win you need to focus on what matters in your start-up – product, people, processed and customers. And you need to keep challenging yourself in each of these areas every single day. We are also faced with many constant changing pressures from security, to new technologies. You need to keep moreover if you want to be ahead of the game, win the game and be successful."
Michael urges entrepreneurs to continuously learn and have fun doing what they do. "Learn from many different sources and educate those around you to become better at what they do. You must be passionate and want to be successful at whatever you do. Without passion you will stop growing and being successful."
"Learn from those around you. Your customers and external partners are the best ones to get validation from and feedback. From this do not be afraid to review and change course. We are all stronger together than as one."
Merlin Investor: The smart financial advisor Guido Petrelli, CEO Merlin Investor
Merlin Investor: The smart financial advisor
An experienced corporate executive with demonstrated history and track record in creating and running international companies in several industries and regions, Guido Petrelli is the CEO of Merlin Investor, a fintech company that aims to democratize financial inclusion and investment strategies through a software for market study, investment planning, and portfolio tracking designed for any kind of investor. In an interview, Guido speaks on an array of subjects. Excerpts:
Conception of Merlin Investor
Says Guido that the world has seen an unprecedented shift in the approach to investing, with the new generation of retail investors being reluctant to entrust third parties for managing their own money while seeking to achieve financial freedom. "Still, we identified the need to educate and empower them with the necessary tools for conscious investing, risk management and strategic planning, as the key elements to become successful and the one and only master of their own financial future." He adds that trading platforms did a great job in starting a democratization process in the investments space, still they mainly focused on the execution, which alone is not enough and may trigger a gambling approach, especially for beginner investors. "That's why we saw the need of supporting the new generations to manage the whole investment cycle, while understanding the importance of strategic planning and risk diversification as the key to achieve positive results."
The Merlin solution
The Merlin Platform is a multi-asset educational, strategizing and tracking tool, complementary to any trading platform and designed for any kind of retail investor, regardless of the level of knowledge or experience. "Our technology has been developed with the goal to enhance conscious investing for everyone and to empower the new generations to easily understand and manage the full investment cycle all in one place, while also taking into consideration the role that social media plays today when it comes to investing." To complete the trading experience already offered by banks and trading platforms, the technology has been designed as a white label solution that financial institutions can easily integrate into their own digital platforms to offer an innovative, complete, and comprehensive digital investing experience to their clients.
Merlin Investor – the conscious way of investing
Maintains Guido that only through strategic planning is it possible to balance and diversify risks while building long term positive results. "To buy and sell assets without a plan would only set you up for potential catastrophic losses. It's the norm for all professional investors, and it shall be the same also for the new generation of retail investors considering they are playing the same game."
Guido explains how the company found out most young folks who trade are investing without a strategy mindset. It's a very risky approach for them, and therefore for the society, because historically markets have ups and downs, and only thanks to a positive sum game based on risk management is possible to build long lasting wealth and reach a real financial independence. "The analogy I can see is that the spread in the use of retail trading platforms has given anyone a Ferrari to drive, a very powerful but risky solution, but before doing that we missed to educate and equip them with the basic tools for conscious driving." The result is that when the weather is nice, and there are no bumps or holes in the road, meaning when we are in a bull market, everybody believes to be the best driver in the world. Then when the conditions change the probability to crash becomes huge."
Based on this analogy, the company is on a mission; its moots for conscious investing and strategic planning, that is made accessible to all, regardless the level of knowledge or experience. "Through our product, we gamified the full investment cycle by making market study, investment planning, and performance tracking, understandable and fun for the new generation of retail investors, with the ultimate goal to help and empower them to become the one and only master of their own financial future. Then by embedding our white label technology into their own digital platform financial institutions can go beyond the sole execution of trades while offering a full and professional investment experience to anyone and all in one place."
Creating perfect synergies between fintech companies and financial Institutions
"I believe fintech companies have a great spirit of innovation which is not biased and affected by old best practices or past consumer behaviours. This is combined with high flexibility, speed, and risk attitude. At the same times banks have a strong understanding in terms of compliance, which is very important to make a new technology deployable into the market, together with deep market reach and a huge and loyal consumer base acquired through the years, which makes possible to effectively deploy a new technology to a wide audience in a very short period."  Guido adds that combining the expertise of fintech companies and financial institutions, to exploit synergies and to create the perfect mix for a huge market success of new financial technologies should be the new approach. "Our approach is to work very close to the banking system in a proactive and constructive way, so that each party can learn from the other and add value in identifying the best formula for the best product market fit towards mutual success. That's why I personally see a very collaborative and synergic approach between Fintech companies and Financial Institutions as the key for proper innovation in the banking system in the interest of both sides, and more important in the interest of the customer base who is ultimately served."
Innovation – The key
Guido believes that the success for fintech startups comes from their strong ability to innovate and quickly deploy cutting-edge and cost-competitive technologies into the market for the benefit of financial institutions. They are just great in seeing things differently as they are not biased by past best practices, old cultural mindsets, and regulatory constraints. "So, It's crucial they don't lose such DNA as It's the primary competitive advantage they can play, and the same is true for any technological company which becomes a leader in its own space."
Also accept the fact there is no company or product that comes around without problems or risks, so get used to fixing problems and to take risks, and while you do that always remember that you didn't wake up today to be mediocre, he adds.
Future of Fintech startups
"I am personally very positive about the future of Fintech startups as I believe we are just at the beginning of a new era where financial institutions need to quickly reinvent themselves through technological innovations to handle a very competitive market environment, and Fintech startups can play an important role in supporting the banking system to properly accomplish such transition."
Notes Guido that until recently, and for many years, the interaction between the bank and its customers was happening at a physical branch and through a face-to-face interaction, while banks were relying on less technological intensive internal processes. "It's not the case anymore for many customers, and It's expected to almost disappear in the next decades with the new generation of customers preferring digital solutions and interactions as a much quicker and effective alternative. Also banks internal processes will continue to be digitalized to boost efficiency in running their business. That's why I believe the demand for new financial technologies will continue to rise in the next coming years, while opening up to huge opportunities for Fintech startups that will be able to deploy innovative and reliable products."
Challenges galore – Fintechs
This entrepreneur believes in finding the right balance between innovation, speed, and compliance within the BFSI regulatory framework. "Fintech companies by their own nature are used to innovate fast through quick experimentation, while the BFSI sector, due to its magnitude and old-dated cultural approach, struggles to continuously reinvent itself and to keep up with the speed demanded by an always more and more challenging, evolving, and competitive landscape." I believe that synergic and strategic partnerships between fintech companies and financial Institutions can deliver the ultimate result of deploying properly regulated and innovative solutions for the benefit of the society.
Leadership traits
"I believe that as a leader my primary duty is to envision and strategize the path of the company moving forward and towards a brighter future for our team and for the stakeholders we involve, while keeping mediocrity out of the door and making sure my organization is aligned with the same sense of commitment, accountability, passion, and ambition I own." A hard-working, curious, and ambitious anti-conformist, Guido refuses to accept something just because it became an accepted standard by shaping the past to become the norm.
He urges fellow entrepreneurs to acknowledge the fact that failure is part of the game. "It will become your very worst enemy leading first you and your team, and then the company, to wreck. You can't always win, so you should rather focus on scoring a positive-sum game, as It's all that matters in the end."
"There are many learnings I made along the road and that helped to shape the mantras I follow in my professional life. If you intend to increase your chance of success, then start by being conscious that there are no free lunches and that you always need to give all you have without leaving anything for the way back."
Future of Merlin
The company is currently focused on three main areas. Prioritizing continuous and never-ending improvement of its technology aimed to upgrade the experience they offer either to financial institutions and to the final users to who our product is deployed, working to boost their market presence to make their solution known to more financial institutions serving retail clients in several countries, and eventually concentrating on scaling their team and operations to be able to handle the opportunities they foresee. "As we expect the trend of retail investors to continue increasing on global scale, also in new markets we believe carrying great potentials, and considering we have a scalable and customizable digital solution which can be adopted by any bank in every country, we are currently working to position ourselves to manage expectations, without forgetting about our mission to make conscious and strategic investing accessible to anyone through strategic partnerships with Financial Institutions."