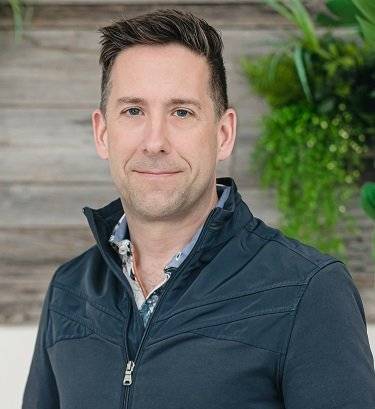 Revolutionizing Automobile Dealership Lending  André-Martin Hobbs, President & Co-Founder, DecisioningIT
Revolutionizing Automobile Dealership Lending
André-Martin Hobbs has developed cutting-edge technology in the field of automotive marketing for over two decades. A digital entrepreneur and a passionate race driver, André-Martin's undying love for the automobile industry, coupled with his drive for digital technology and data science has helped him build and develop several automotive digital solutions companies. As the President & Co-Founder of DecisioningIT, a technology company dedicated to making vehicle financing easier for consumers, André is at the helm of affairs at the company. The firm has created a new standard in automotive financing, thus, helping automotive dealerships connect with consumers. André has also been bestowed with the Excellence in Transportation & Automotive Award, which recognized his unparalleled contributions to the industry.  In an interview, he speaks on an array of topics.
Excerpts from his interview:
DecisioningIT's Innovative Platform – Lucy F&I Suite
DecisioningIT's revolutionary Lucy F&I suite is an innovative platform that is transforming the way automotive dealerships help their customers. The tool boasts of getting 85% of customers automatically pre-qualified in seconds, regardless of their credit history. By helping dealerships, Lucy also helps consumers who need a vehicle. Lucy is a transparent, win-win solution. "We started the Lucy F&I platform to help dealerships secure financing for their clients. 20% of consumers that apply for credit in dealerships today get declined and leave without financing, without a vehicle and with low self-esteem. We decided to create an automated decisioning platform called Lucy that automatically suggests the right financial institutions, after reading credit bureaus and bank statements. This process takes only 16 seconds and saves dealerships a lot of time and efforts. The result is remarkable; Lucy reduces declines by 50%. We brought science to a process that was dependent on people and their experience." says André-Martin. To build such technology, DecisioningIT brought together a team of finance and insurance (F&I) managers and IT developers to transfer knowledge and build Lucy as a group.
AI Transforms Financing Operations
Lucy uses machine learning to facilitate lender programs, lender decisions, credit bureaus, bank statements, and creates tables with lenders and suggestions to the F&I manager. Lucy also returns tips and advice on how to manage the client file. This is easier said than done says André-Martin: "I had to work with several consultants and suppliers before achieving the results I was looking for. Of course, during that time I also learned a lot and if I knew then what I know now, things would have been simpler. AI isn't a solution for everything, you cannot just plug and play AI and expect results in minutes. It's a long process that requires lots of testing and patience."
Pandemic's Effect on Finance Operations Industry
Noting that impact of the pandemic on the finance operations industry has been huge, André-Martin observes that AI has efficiently helped financial institutions with their prime credit consumers. "Loan originations are over 80% decisioned by AI-driven solutions and it will grow to 90%+ in the coming years. But the non-prime segment has much lower AI-driven decisions made. And that's because manual checks, made by humans, are still needed in 30 to 35% of cases." The future will bring new solutions that will not only get to 90%+ in this segment as well, but they will also become available directly to consumers, bypassing dealerships completely. Consumers will get more financing options, allowing complete and transparent transactions unlike today, he adds.
The Success Mantra
"Be curious, work hard, test things and aim for small wins. Be curious and carry a desire to do things better. I used to fail often as I used to race cars and realized that there can only be one winner. Life lessons should teach all of us how to fail and get back on our feet. This is lesson number one in life, sports, and of course business," signs off André.