Connecting the world, the IoT way Christopher Rath, CEO, DIGIMONDO
Connecting the world, the IoT way
DIGIMONDO's successful use of the Internet of Things (IoT) has made them one of the sought-after companies for smart cities. DIGIMONDO enables the IoT by helping customers' bridge the physical and digital worlds with unmatched technologies that solve real-life problems and make the world smarter, healthier, greener and safer.
"IoT is not only sensors talking to each other but talking to us humans too. We have designed and developed our solutions in a way everyone can understand and use services enabled by IoT, not just the technical folk," says CEO of DIGIMONDO Christopher Rath. "The company's objective from every IoT project is to simplify and remove complexity from the work process."
Christopher Rath has played a key role in implementing IoT within the company and has always remained at the helm of things spearheading major strategy, sales and technical shifts across the company's portfolio of products and services.
Further detailing about how IoT can benefit in Smart Cities, Christopher notes usability and accessibility are two of the highest priority factors for the company, in their solution design phase, which is also of utmost importance in any smart city project. "All city residents can gain from their city becoming smarter and from the availability of new services."
IoT – The Latest Tech-Enabler
Christopher feels IoT is a new technology arena offering a slew of benefits to several stakeholders. He notes new technologies are always compared with existing ones and a need arises to demonstrate their applicability and relevance by solving some fundamental or basic business problem. "This can be achieved through running pilots or short POC (proof of concept) programs" he points out.
Challenges Galore
On the challenges faced, Christopher notes DIGIMONDO started with a different business model where the company planned to build a nation-wide LoRaWAN network for a single customer. "This plan got derailed. We were working in a bounded business model. Suddenly, we had to reset and re-learn and ultimately refocus to supply solutions to support multiple customers." Christopher notes this helped them gain a deep understanding of the whole IoT value chain.
The Inspiration
Christopher's idea of being inspired at work stems from the fact, customers use technology and solutions to solve day-to-day problems and major issues. "In this age of digital transformation and digitization, many cities struggle with adoption. But we want to show them these tools can make cities more efficient, positively impact the environment and make our lives better if we approach the problems with the right mindset." He cites an example of how the company has deployed an IoT network within one of the largest school management facilities in Hamburg. "The janitors who are getting older, they love the convenience of being able to monitor doors as well as windows and check the school's heating system from their homes in the cold winter evenings."
The Success Mantra
A parting shot for budding entrepreneurs, Christopher says one can overcome failure when one makes mistakes and when the same is admitted. "We have made mistakes in our short company history, but we always learn from them. It is important to debrief after any situation and take onboard all opinions."
Internet of Things to Shape Future Smart Cities Ivo Rook, SVP-Internet of Things, Sprint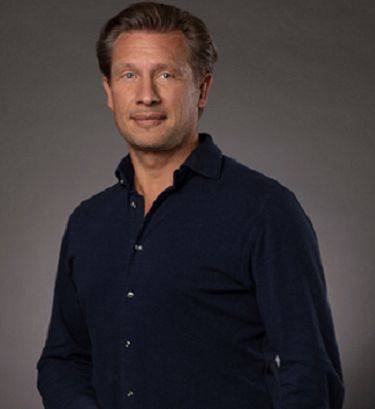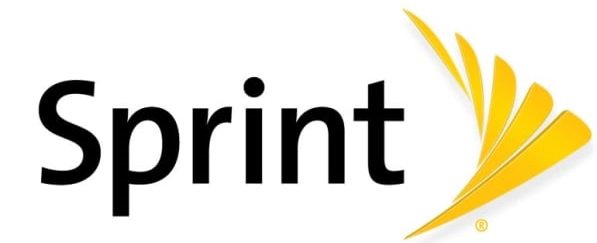 IoT to Shape Future Smart Cities
Smart cities are the future. With the recent surge in urbanization, an estimated 68 percent of the world's population is expected to live in cities by 2050, according to a recent report by the United Nations. The Internet of Things (IoT)-enabled smart communities are laying the foundation for a sustainable, prosperous future and giving rise to smart cities. These evolving cities are focused on creating a sustainable environment, thus helping citizens and businesses to thrive.
A smart, sustainable environment would ensure people can live safer, healthier lives and can work more efficiently. Cities that have deployed IoT-enabled technologies have made radical improvements to public service efficiencies and environmental sustainability. Whether it is through the deployment of smart lighting, smart water metering or smart waste management, or embracing green initiatives that help save energy and reduce urban congestion, smart cities will have a positive impact on people's lives.
With the spending on smart cities expected to reach $158 billion by 2022 (according to IDC forecasts), this level of investment is poised to make notable changes in the way smart cities will be shaped. Sprint, a leader in the IoT space, is advancing the evolution of cities into smart cities through its leading-edge Curiosity™ IoT solutions.
Smart community test-bed programs, like that at Peachtree Corners, Georgia, ensure that connected device solutions will take advantage of the next-generation 5G network. In Peachtree Corners, smart sensors use cameras and light detection and ranging (LIDAR) to help track and analyze foot traffic, vehicle traffic and retail traffic patterns. The volume of people or vehicles can also be counted using sensors to inform community decisions. Sprint's Curiosity Smart Video Analytics solution helps make this data actionable. Sprint has worked with the city of Greenville, South Carolina over the last year to design and deploy smart city sensor technology and analytics there, as well. Arizona State University recently announced a working relationship with Sprint to bring leading-edge IoT education and technology to their students, along with the broader Phoenix, Arizona metropolitan area residents and visitors.
Ivo Rook, senior vice president of IoT and product development at Sprint, is a visionary leader with global influence. Rook leads a world-class team to deliver technologies that change the way people live, the way businesses operate, and the way society evolves. In a relaxed interview, Rook delves into the trends within smart city concepts, Sprint's strategy in changing the smart city industry, and other innovative ideas. Excerpts from the interview follow.
Investing in Digital Infrastructure
Underlining the importance of investing in digital infrastructure, a fundamental factor for economic growth, Rook identifies digital pavements as a major trend within the existing smart city market. He adds, "In the past, cities would attract investment and look to improve the quality of lives of their citizens by investing in rail, roads, or subways. While these kinds of investments are still relevant, today cities realize that the best way to stay ahead is to invest in the digital infrastructure of the future."
Smart City Applications – The Game Changers
Noting that smart city applications have become game changers in today's society, Rook believes that this trend is truly changing the way cities operate and the way residents live and work. "Digital infrastructure is not about creating only networks. For instance, providing true mobile 5G helps increase the network capacity in a city, supporting blazing-fast speeds that can be put to a lot of use. But the real value comes from the applications that 5G can support and unleash."
Elaborating more on Curiosity, Rook notes, "We don't look at Curiosity as technology any more. We look at it as a movement that changes how people live, businesses operate and the way we contribute to how society evolves." He stresses that the digital pavement not only needs to serve smartphones, but also needs a network for billions of sensors to be connected and for supporting applications to work seamlessly. "We are talking about applications that will increasingly use artificial intelligence to power systems that work autonomously, such as cars and robotics," Rook says.
Three Elements of Smart City Strategy
Rook elaborates on the three important elements that Sprint focuses on: how people move, how people live and how people live longer.
On how people move: With an investment of $100 billion, the SoftBank Vision Fund is one of the largest equity investors in up and coming technologies, such as IoT, mobile applications, artificial intelligence (AI), and robotics. The first Vision Fund has invested in digital innovators such as Uber, Nauto, Getaround, and DoorDash that are shaping how people move. "Sprint is proud to be part of the SoftBank ecosystem with access to some of the leading influencers in this space," Rook said.
On how people live: Sprint's investment in Curiosity™ Lab at Peachtree Corners – 500 acres of innovation space designed to provide a real-world test environment to advance next-generation intelligent mobility and smart city technology – has been truly remarkable. Rook claims, "The space, paved with the latest 5G, micro-positioning, and our Curiosity IoT platform, is unique in that it blends public infrastructure with autonomous vehicle test roads. Even the City Hall is housed within the technology park and we have created a regulatory climate positive for entrepreneurs. We also have advanced testbeds in Greenville, South Carolina, that help showcase our commitment to enhancing how people live."
On how people live longer: Noting that in the past, healthcare related technology was more focused on connecting patients, Rook observes how healthcare providers are able to be proactive when something goes wrong. "Now with the ability of AI, combined with connected devices, you can predict a health scare and initiate action before something happens. These technologies now play a critical role in how we help improve life expectancy. Thanks to the 3 billion heartbeats we monitor every day, patients who suffer from a cardiac condition will be warned using advanced AI – before an unfortunate incident strikes – thus literally saving lives," states Rook.
Dedicated, Virtualized, Distributed Network
Stressing the need for a dedicated, virtualized and distributed core network, Rook notes that Sprint believes in creating technology that enhances people's lives, thereby connecting them to what matters most. This innovative approach is foundational to enabling smart city success. Rook explains, "First you separate the IoT traffic from the smartphone traffic and route it to its dedicated core. Second, for virtualization, you need to turn your entire network into software and run it as an application. Third, since the network is built for software, you run it on bare metal which is the same infrastructure that powers the cloud." The network can be run from anywhere – within a Sprint site, a public data center, or even a business's location. "This also creates the best possible infrastructure for customers to develop the best possible applications," observes Rook. "We even allow our customers to put their application on our node. Simply put this is how we make sure that IoT devices will transmit data faster and can utilize AI more efficiently. Unlike other operators, we allow developers and customers to put their applications into our network."
Copious Challenges
Regarding challenges faced by companies enabling smart city concepts, Rook notes that most smart city projects are pilots where the focus is to prove technical feasibility. "These projects don't essentially focus on the economic benefits, especially profitability, to the companies that invest. This is not easy because while these pilots address macro issues such as congestion, pollution or parking, the difficulty arises when companies try to commercialize these solutions." This happens because connecting the business benefit from specific applications to the macro urbanization issue that is being addressed is not always an easy task, Rook adds. "Building a digital pavement will make the path to realizing economic benefits much easier by enabling local innovation."
Parting Thought
A parting word of advice Rook offers to entrepreneurs, "My very simple answer is, if you don't look at things as failure, there is nothing to fear." This especially rings true in the smart city industry as smart technologies become more prominently adopted in large cities across the world.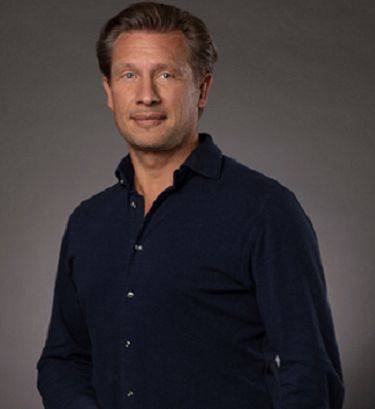 The Innovative Blend Navin Nageli, President & CEO, Navjoy
The Innovative Blend
In an era where technology has shaped the major part of the smart city innovation, companies now have endless opportunities to design new and improved solutions and stay ahead of the competition curve. "However, with great power, comes great responsibility! Innovation and technology should be applied correctly to make an immediate impact and huge differences in the industry. Too often, we see shiny objects with no immediate impact or value," notes Navin Nageli, President & CEO, Navjoy. Being a passionate innovator, it is Nageli's vision to transform the smart city industry by empowering companies to exponentially improve transportation operations through his technology firm, Navjoy.
The Problem and the Solution
Today, there is an immense amount of technology involved with transportation and a great deal of reliance on IT and public safety for operations of the transportation network. Even so, the major challenges with regards to data and information silos have adversely affected the growth of the industry. "Oftentimes, data resides in silos within agencies across the sectors which can be actionable intelligence to operate the transportation network. Also, there is a lack of information about data and assets that hinders the operators from generating analytics in real-time," says Nageli. This is where Navjoy innovative smart city solution suite comes in. They help Public Agencies with Situational Awareness, analytics and business intelligence support, alleviating the pain of information silos.
"We believe Navjoy as an organization exists to create efficiency and business agility for our clients." The key of success, for Nageli lies in building relationships by listening to his clients and clearly understanding their goals, needs, and frustrations related to their work. "We help clients by providing direction and clarity and demonstrating unwavering commitment throughout each endeavor.
For instance, Navjoy cloud solutions were developed primarily as they recognized the need in the marketplace to address the complex challenges across geographical and organizational boundaries. The company's extensive cloud solutions include AssetGov (Asset management platform across agency boundaries), SmartDataGov (Real-time data sharing platform), ResponderGov (Real-time traffic incident management platform for first responders), WorkZoneGov (Real-time workzone information management platform), and QuarterMasterGov (Real-time public safety assets management).
Right Team for the Right Cause
"The truth is I cannot accomplish my vision without others. I need to find team members who are equally as motivated and trustworthy as me, who see the big picture and are willing to act with a sense of urgency," says Nageli. As a leader, you must take complete and full responsibility for everything within your organization—good, bad and sometimes, the ugly."
Be an Observer of Your Industry
With full of positivity, courage, and persistence, Nageli strongly believes in being an ardent observer of the industry to make revolutionary impact in the market. "People and organizations in the same industry think and act similar. The moment you begin to observe your industry, it becomes very clear how we all subscribe to the same. You need to borrow industry ideas from other industries if you want to make major changes in your own industry."
From a business point of view, the focus is not to seek incremental efficiencies but for exponential benefits. "Once that mind shift occurs, you and the organization automatically gravitate toward solutions that can have a profound impact," states Nageli.
Hyrde IoT Gerard van den Houten, MD, Hyrde Group
IoT is rapidly changing the business landscape, enabling companies and people  to be more connected than ever before.  And this trend is set to increase with experts predicting that there will be an estimated 41.6 billion connected IoT devices by the year 2025.
Navigating their way through this ever-evolving IT backdrop is Hyrde BV – a portfolio company of the VolkerWessels Telecom Group.  The VolkerWessels Group comprises of 140 diverse companies, all of whom are independent, with well-defined regional markets, expertises and identity. Through control and support at the division level, VolkwerWessels pool resources to offer integrated solutions and provide the best possible service to their clients.
The newly formed Hyrde company has been making significant strides through its comprehensive ecosystem of IoT solutions. Credits go out to Gerard van den Houten -Managing Director of Hyrde BV – who has been the driving force behind the successes the company has enjoyed so far.
While recounting his personal career journey in IT, Houten highlights the challenges he has faced in this fast paced and dynamic environment and shares his philosophy on building a winning team.  Excerpts from the interaction:
Key traits for success
Self-motivation and the self-will to get back up despite setbacks have been one of the key traits for his success. The thought leader's ability to "think out of the box" and find creative solutions without having to reinvent the wheel has helped him throughout his professional journey.
A thought leader who walks the talk
Building a team of like-minded people and consistently motivating them with his contagious passion is a solid leadership trait in Houten's arsenal. He encourages inventive thinking and creates a healthy work environment with the right balance of charisma and self-assurance. According to him, it is important for a leader to rally the team to meet both their personal goals as well as those of the organization.  "No man is an island, and the support of a strong team that shares both your vision and passion cannot be under-estimated," says Houten.
Challenges along the journey
According to Houten, Failure is part of success but it needs to be managed well. The lessons learned from failing, help one recognize one's true potential and tenacity to succeed. "My journey to success has not always been plain sailing, but my drive and determination helped me to learn from my mistakes and move forward," says Houten.  "Recognize the signs of failure, understand its causes and limit the impact of failure. Book small successes to ensure you stay in a positive spiral," he adds.
Staying in the positive spiral despite failures
According to Houten, staying completely aware of the industry dynamics is a crucial part of surviving.  "I continually up-skill myself to fully understand the business I am in. This helps me recognize when the business model needs to be modified to ensure that our offering remains relevant.
Managing key relationships is also an area of business that cannot be ignored.  Houten attributes most of his success to the strong alliances he has built up over the years.  Strategic relationships with industry leaders as well as financial stakeholders, has provided Houten with an enviable support base from which to launch innovative concepts.  Having the freedom and support to take calculated risks has resulted in the company being able to review its product offering to better meet the demands of the Industry.
Why choose IoT?
IoT solutions can play a significant role in changing the status quo of any business.  IoT offers opportunities that might not have been possible a mere 5 years ago.  A well-crafted IoT solution can not only assist in reducing operational costs – something most companies aspire to achieve – but oftentimes opens up new non-traditional revenue streams for the company.  Today, almost all companies can benefit from IoT for one reason or the other and it was against this setting that Houten was inspired to create the Hyrde IoT ecosystem.
Hyrde IoT platform  
The Hyrde ecosystem addresses the challenge of keeping IoT affordable by providing numerous types of devices, global connectivity networks as well as "off the shelf" IoT solutions. The platform is based on an open source architecture with a "no license fee" model. It can be seen as an extension to any competitive IoT platform and is well placed to suit the demands of emerging Smart Cities.  The ecosystem is available on transaction and SLA based pricing which includes everything needed to roll out world-class IoT solutions.