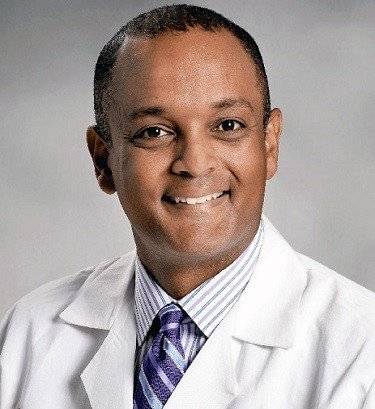 Telehealth – A Silver Lining During the Pandemic  Reuben Gobezie, MD, Co-founder & CEO of PT Genie
Telehealth - A Silver Lining During the Pandemic
The rise in usage of telehealth services can be considered a possible silver lining in the COVID-19 pandemic, as both healthcare professionals and patients can benefit from the flexibility of care provided remotely. Since the start of the pandemic, telehealth visits in the US have increased from an average 12,000 per week to hundreds of thousands per week.
When it comes to providing physical therapy services, a variety of challenges arise. With a large percentage of the PT patient population being in the especially vulnerable group of those over 65, finding a way to provide physical therapy services remotely becomes more important than ever. One orthopedic surgeon is on a mission to dramatically improve how physical therapy services can be provided remotely as well as to help patients recover faster.
"My passion for new medical technology, medical insight into orthopedics, and physical therapy has driven our success," says Reuben Gobezie, MD, Co-founder & CEO of PT Genie. PT Genie is a digital health company that seeks to advance the field of physical therapy through its patented inertial sensor device and software that keeps patients connected to their providers while they exercise safely at home. Patients learn the prescribed exercises in the clinic and make use of the PT Genie wearable sensors to exercise when it is convenient. The system also tracks results. Dr. Gobezie's innovation led PT Genie to become one of the "Top 10 Biomechanics Solution Providers for 2019" by MedTech Outlook.
Analytics for Best Practices
PT Genie allows healthcare providers to closely monitor the progress of their patients and measure the success of physical therapy protocols. The analysis of patient data enables physical therapists and physicians to compare outcomes from various procedures for similar conditions. This means that best practice rehabilitation models can be identified and leveraged for patients and therapists. The data generated can also enable physicians to demonstrate value to payers based on a clear demonstration of superior outcomes from validated therapy protocols.
Accelerating Recovery
Generally, patients are advised to perform physical therapy exercises to help them heal from an injury or surgery. The patient will visit a physical therapist a few times and continue their exercises on their own at home. However, patients and their doctors often end up with the frustration of a slower recovery due to the exercises not being done regularly or correctly.
Unfortunately, data shows that even the most compliant patients complete only 35% of their PT program. With PT Genie, however, daily monitoring helps healthcare providers to ensure patient compliance and detect early signs of complications before a problem arises. Additionally, the PT Genie Remote Monitoring System acts as a personal coach to the patient directing him/her to perform the exercises accurately.
Value-based Care
Current market forces in healthcare suggest a need to bring value by improving the outcomes and interventions relative to cost. As trends move toward value-based care, PT Genie can help physical therapists and physicians to provide greater value to patients. "By improving access to PT services, along with closer monitoring of progress, better outcomes are achieved faster and more cost effectively. Our goal is to help physical therapy practices grow by using the PT Genie Remote Monitoring System, allowing providers to reach more patients for a longer period of time," says Dr. Gobezie.
Improving the Reimbursement Model
"Reimbursements are improving as the COVID-19 situation demands telehealth; but it still has its challenges," says Dr. Gobezie. Challenges in the way services can be billed for remote patient monitoring while making the experience ideal for the patient are still prevalent. While reimbursement is currently offered for telehealth, it may not be offered post-COVID-19. PT Genie strongly supports making telehealth insurance coverage permanent for physical therapy services. It encourages others to voice their support through the advocacy efforts of the American Physical Therapy Association (APTA).