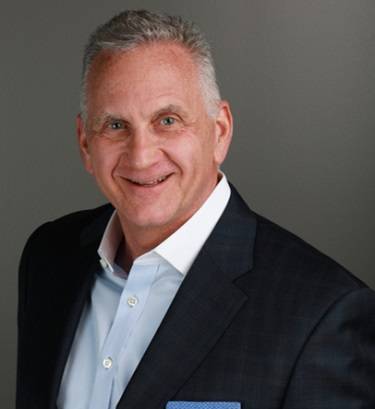 4L Data Intelligence™: Reducing Healthcare Cost By Improving Integrity  Clay Wilemon, CEO & Chairman, 4L Data Intelligence™
4L Data Intelligence™: Reducing Healthcare Cost By Improving Integrity
Clay Wilemon, CEO and Chairman of 4L Data Intelligence™ that helps healthcare providers and payers, insurance companies and governments improve service quality, serve more people and lower costs by improving data, provider, payment and decision integrity. Using the power of patented INTEGR8 AI™ technology for good, his company equips their customers and partners to deliver better services and care and reduce trillions of dollars in out-of-control costs by making actionable data accessible in real-time, automating inefficient processes and preventing fraudulent, wasteful and abusive payments that drive up costs. He speaks on an array of topics. Excerpts:
Conception of 4L Data Intelligence™
Citing two primary needs in the healthcare market that led to 4L Data Intelligence™ being formed, Clay Wilemon notes that these needs were first identified by their Chief Technology Officer and Founder, Theja Birur during her work in U.S. and Canadian government healthcare agencies and with a leading global data intelligence firm.
First, the entire landscape of managing provider data for health systems and health plans, TPAs, PPOs and other entities is estimated to be a $4B problem. Provider data is chronically inaccurate, provider integrity is not transparent and provider credentialing is slow, costly and labor intensive, observes Clay. "4L Data Intelligence™ leverages the power of our patented Integr8 AI™ technology and our continuously updated 7M NPI provider database to immediately clean provider data, keep it clean and accurate, create continuous provider integrity transparency and automate the credentialing process to improve accuracy, reduce time and lower cost."
Secondly, healthcare fraud, waste and abuse (FWA) are rampant. Adds this technology enthusiast, "FWA is estimated to be a $700B problem in the United States for health plans, Medicaid and Medicare programs and other payers. Current technology cannot see the FWA problem at scale or in real-time because it is claims-centric." Using the provider-centric 4L Data Intelligence™ FWA Prevention & Recovery solution, powered by patented Integr8 AI™ technology, healthcare payers can detect and prevent FWA at a rate of 2X to 10X higher than with conventional rules-based or use-case-based claims editing systems. Best of all, this happens in real-time before claims are paid, he adds.
Healthcare industry – challenges galore
Clay moots for a technology that intends to make healthcare easier, more accurate and lower overall cost. "The pandemic accelerated a lot of new technologies into the market such as telehealth that accomplishes all three. However, the pandemic also exposed the cost, accuracy and speed challenges of many manual systems that health systems and payers count on every day to manage providers, make care decisions and make payments." He observes that the explosion of telehealth created a parallel explosion in telehealth fraud, waste and abuse. The key is improving data integrity, provider integrity, payment integrity and decision integrity while making all these areas more accurate and reducing cost. 4L Data Intelligence™ addresses all four levels of integrity performance while immediately and continuously improving accuracy and reducing cost.
The Integr8 AI™ intelligence platform
Integr8 AI™ is the firm's patented core technology platform that automates and aggregates real-time intelligence around healthcare provider and customer data, behaviors, patterns, relationships, trends, decisions, content and transactions to improve data, provider, decision and payment integrity. "This capability, which has seven proprietary technology features, is what powers the ability to aggregate large volumes of disparate data and identify trends, patterns, outliers, relationships and behaviors that are indicators of threats ranging from payment fraud to end-of-life indicators and data inaccuracies."
4L Data Intelligence™ solutions
4L Data Intelligence™ has four core healthcare solutions: 1) Provider Intelligence & Integrity, 2) FWA Prevention & Recovery, 3) Catastrophic Care Intelligence and 4) Revenue Intelligence & Integrity.
Leadership traits
4L Data Intelligence™ core internal values are built on four simple concepts like honesty, respect, speed and focus. "Our K.I.N.D. pledge to customers and partners is to develop and deliver Inetegr8 AI™ powered solutions that improve data, provider, payment and decision integrity in a way that is helpful in a holistic way. I am a company, brand and team builder who is fortunate to build on the vision of our Chief Technology Officer and Founder, Theja Birur. Theja had a vision to develop an AI-powered, automated and intelligent technology platform that would solve the challenge of healthcare fraud, waste and abuse to reduce cost and improve access to healthcare for more people. We are executing her vision."
The Success Mantra
"As a serial entrepreneur, I have had failures and successes. You learn from both. Some fear of failure is healthy; you need to fear the dumb things you can do to kill a company while retaining the fearlessness to pursue the game-changing things you can do to improve the lives of your customers, their customers and your team members, he signs off ".