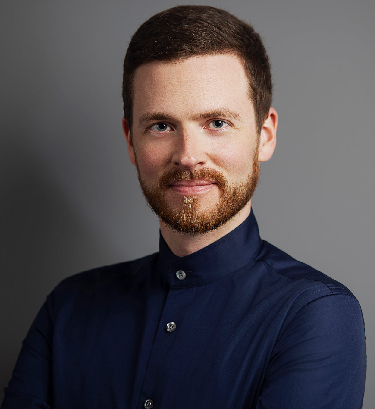 Arctoris: the Drug Discovery Company Powered by Robotics and Machine Learning  Martin-Immanuel Bittner, Co-founder & CEO, Arctoris Ltd
Arctoris: the Drug Discovery Company Powered by Robotics and Machine Learning
Martin is the CEO & Co-Founder of Arctoris, a drug discovery company powered by robotics and machine learning headquartered in Oxford and Boston. The company has an active pipeline of assets in oncology and neurodegeneration while also partnering with biotech and pharma companies globally, moving drug discovery programs from target to hit, lead and candidate, i.e. from idea towards the clinic. Martin completed his MD at the University of Freiburg in Germany, followed by his DPhil (PhD) in Oncology as a Rhodes Scholar at the University of Oxford. His goal is to bring new and better treatments to patients, by leveraging technology to accelerate and improve the drug discovery process. In our interview, he speaks on an array of topics. Excerpts:
Conception of Arctoris
"My background is in clinical medicine — and from my own experience treating cancer patients, it became very clear that despite a lot of progress over the past few years, we do need new and better treatment options." Martin continues to explain that drug discovery right now is a very slow, expensive, and error-prone process and while so many other industries have been transformed with the use of technology throughout the past decade or two, drug discovery has practically stayed the same. "This led my co-founder and myself to start our company — leveraging robotics and machine learning to radically redesign the way we approach drug discovery. We utilize robotics to run wet lab experiments at quality and scale, and advanced computational approaches to analyze the resulting data, benefitting from improved reproducibility, standardization, and throughput, leading to an accelerated progression of new drug discovery programs towards the clinic."
AI in drug discovery – opportunities and challenges
Martin comments that the adoption of AI in biotech and pharma is rising, with the industry witnessing the first successes. AI is a powerful tool, when it is applied for the right question, in the right way, maintains the passionate entrepreneur. "Yet, too many AI solutions do not perform as hoped or expected – and probably the single biggest risk is feeding AI models with the wrong data, as any machine learning model can only ever be as good as the data it is being trained with."
Reports suggest that the rate of reproducibility of biomedical research is only 10% to 20%, and performing experiments by hand naturally limits the number of hypotheses which can be pursued in a given timeframe. With that in mind, it is not a big surprise that the overall chance of a drug discovery program being successful is significantly below 5%, and that timelines for a new drug to come to market are measured in years. "The ultimate challenge preventing more effective use of AI is scarcity of high-quality data that can power the drug discovery process — and that is the reason why we need to rethink the way we generate and collect data as our first priority."
Arctoris' approach
"At Arctoris, we tackle this issue head-on, with a closed-loop approach to drug discovery. We use active machine learning to enable us to navigate through chemical space swiftly and confidently, identifying the most promising molecules." The company then profiles and evaluates these compounds in its automated wet lab in Oxford, swiftly generating high quality data that provides its machine learning models with rapid, high confidence feedback, enabling each batch of molecules to be better than the previous one. With this closed-loop approach, Arctoris overcomes the challenges and limitations of the current, discontinuous R&D cycle, instead enabling an accelerated progression of high confidence compounds towards the clinic. Validating its approach, Arctoris already employs about 30 people – mostly biotech and pharma veterans, engineers, and machine learning experts –, has partnerships with biotech and pharma companies in North America, Europe, and Asia-Pacific, generates millions in revenue, and progresses its own pipeline of drug discovery programs.
Leadership traits
As a mission-driven, courageous and solution-oriented professional, Martin adds, "In my personal life, and as an organization, I see three leadership traits as critical. First, effective leaders have a sense of purpose combined with a growth mindset; in other words, they have a clear North Star which guides their actions, and they are not deterred by obstacles, but instead creatively find ways to overcome them." Secondly, he suggests excellent communication skills that help entrepreneurs connect in a meaningful way with diverse teams and audiences and ensure that they find allies and supporters to make their vision a reality. "Third, leaders think strategically to make decisions which drive success for themselves and their organizations, balancing short-term business needs with long-term priorities."
Concluding quote
"I believe it is important to think about the wider picture — AI is a tool, not an end in itself. We have to understand and define the problem first, and then decide how to best solve it, not the other way round. AI can be immensely powerful, and at Arctoris we are unlocking its potential for drug discovery worldwide."