Qudini by Verint: Captivating Omnichannel Retail Imogen Wethered, CEO & Founder, Qudini by Verint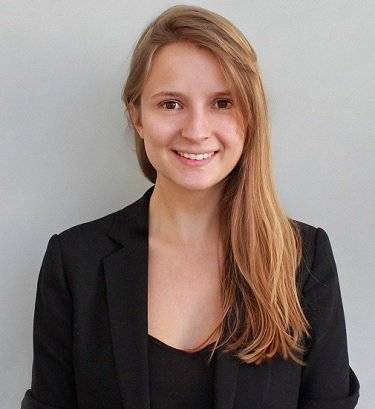 Captivating Omnichannel Retail
The luxury fashion house, Burberry, wanted to provide its customers with a safe and engaging experience that would encourage them to visit their stores or to book a service such as style advice with a consultant. Moreover, they wanted to enable virtual appointments so that customers can receive the same high level of support online as they would in a store. The team approached Qudini. Their retail solutions helped Burberry to increase its customer retention, strengthened customer relationships, which resulted in greater sales. Today, Burberry is using Qudini across UK, North America, and Korea to enable its customers to wait virtually for service within its main category stores and to enter its extremely busy outlet stores. They also offer customers the ability to book appointments with sales associates both in stores and virtually.
The concept of retail choreography
Based in London, England, Qudini provides retail choreography solutions to allow retailers and banks to offer engaging customer experiences that increase sales and brand loyalty, ensuring lasting profitability and brand relevance. "Just like a dance choreographer constructs captivating routines through carefully planning and controlling the movement of their dancers across exciting stage environments, our software tools enable retailers to construct omnichannel retail offerings by better planning and controlling their customer experience and colleague operations," states Imogen Wethered, CEO and Co-founder, Qudini.
The company evolved in 2012 when Imogen got together with Fraser Hardy, Co-founder and CTO of Qudini to build a cutting-edge virtual queue management app that allows customers to escape waiting in line by joining a digital queue from a host or their phone. Later, at the request of the increasing numbers of enterprise clients, they began building an appointment scheduling solution that enables customers to schedule appointments for in-store or virtual services. Five years later, "we designed the concept of 'retail choreography' to explain how we help brands to holistically choreograph their customer experience and colleague activities." Today, Qudini also helps customers to check-in from their phone to seamlessly collect online orders from the store curbside.
Ensuring brand relevance
With the increasingly competitive retail environment, the modern brands are desperate to improve their relevance by piloting too many customer experience initiatives at once and throwing multiple software tools, store redesigns, and other initiatives into the mix, often in "pilot" or "labs" focused stores.
Qudini's software helps retailers to improve their brand relevance by enabling them to choreograph the perfect customer experience using the channels that best suit their customers. This is achieved by enabling customers to schedule in-person or virtual appointments to seamlessly collect online orders from the store entrance or curbside and by making waiting in lines more transparent and engaging. "By doing this, our clients have been able to drive more foot traffic to stores, increase customer conversion (and spend!), and enhance customer loyalty and advocacy, all while improving their operations and capturing better data insights on their business," explains Imogen.
To the new era
Despite the roll out of COVID-19 vaccines, customers are still cautious and often reluctant to visit stores. The need of the hour is fast, safe and engaging ways for them is to interact with brands without the fear of visiting a heavily congested store and having no access to service. They would also like being able to book an appointment with a store associate in advance to receive service, or speak with a store associate over video from their own homes. Retailers have been implementing technology tools to minimize the impact of the pandemic. "We've been seeing a rapid rise in the use of store hosts, QR codes, the concept of digital wait lines, the curbside pickup of BOPIS orders, etc.," says Imogen.
However, for Qudini, it was a beginning of a new era of omnichannel retailing where services more frequently take place online via dark stores. "Our solutions are dynamic and intuitive, and work well for a number of different use cases and initiatives. The fact that we've helped people to stay safe during the pandemic and are even helping brands to deliver COVID-19 vaccines has also been really empowering," she ends.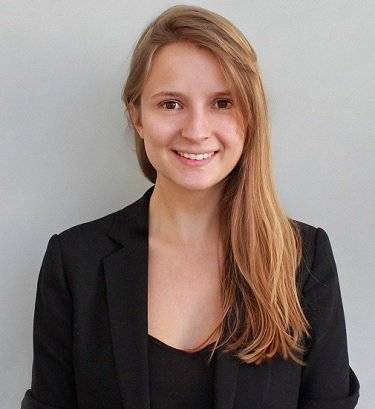 Demandbase: Seamless ABX across the Buyer's Journey Jackie Palmer, VP Product Marketing, Demandbase

Seamless ABX across the Buyer's Journey
The B2B market has been experiencing a dramatic growth in recent times, with the COVID-19 outbreak. In fact, the pandemic has moved everybody to a digital transformation perspective for consumerism, including B2B consumerism. "At this time, along with implementing top technology trends, it is equally important to obtain insights on what your customers are doing, what channels they are using, and understand where you can meet in the middle," says Jackie Palmer, VP of Product Marketing, Demandbase. This is where Demandbase One—a comprehensive ABX (Account-Based Experience) software comes in.
Based in San Francisco, CA, Demandbase is a leader in ABX (Account-Based Experience) in today's changing B2B landscape. Their flagship platform, Demandbase One, surfaces customer insights at the right time to the people that are responsible for those customer relationships, such as salespeople, whether they are account executives, growth account directors, technical account managers, or whether they are CSMs. Regardless of who it is, Demandbase One reveals insights for those end users at all times. This gives the ability to understand competitive intent being pursued as well as additional opportunities.
Surfacing customer insights
According to Jackie, after determining key insights, the next step is presenting them to the right people at the right time. The end goal is to surface those insights across a buyer's journey so that a B2B seller can make a sale. For instance, "a customer is looking for a competing product, and you notice that more web searches and other intent signals are popping up. Maybe you've also noticed that their activities with you went down. You've received fewer emails from them and they've logged in less times than normal. All of this points to a potential churn upcoming."
For a more positive scenario, a B2B seller may also notice that the customer is looking at other options that could point to a potential upsell or cross-sell. In some cases the appropriate action may be no action at all. "In many CX cases, the best relationship is not a pushy relationship. However, you still need access to these activities so when something comes up, you can be prepared to understand and respond to the behavior behind it." Demandbase implements a full platform approach. Their ABX can extend beyond the traditional end points and provide CX to customers in a continuous circle.
End-to-end ABX
Demandbase One provides an end-to-end suite of solutions like Engagement, Advertising, Personalization, Orchestration, and Attribution. They fulfill three fundamental aspects of any ABX campaign to ensure you are reaching the right customers at the right time.
The data needed for a comprehensive understanding of your accounts
The decision-making capabilities to know the right time to engage the right people with the right message
The delivery mechanisms to take action across multiple channels.
"We give revenue teams the ability to align around one set of data, one sales and marketing motion, one buyer's journey, and a single comprehensive view of the customer—from accounts to people within buying centers," points out Jackie. Moreover, Demandbase One allows revenue teams to drive buying committee awareness with the company's native B2B DSP or LinkedIn advertising, gain increased conversion rates with unique and personalized website experiences, run full cross-channel marketing and sales automations, and measure the impact and ROI of every interaction across sales and marketing with multi-touch attribution.
Personalization at its best
Unlike any other ABX provider, Demandbase also ensures personalization through their all-in-one solution, Demandbase One. They customize customer journey stages and therefore personalize their experiences at different points specific to a business process. Besides that, they provide a unique flexibility that no other platforms give. "The key to success is to give our customers the level of granular personalization that will really drive a good CX," claims Jackie.
"We help optimize the entire account journey, including opportunity and post-sale, because we're able to customize those stages beyond just the top of the funnel," she ends.
Persosa: Bridging the Consumer Experience Gap Gregory Lim, CEO & Co-founder, Persosa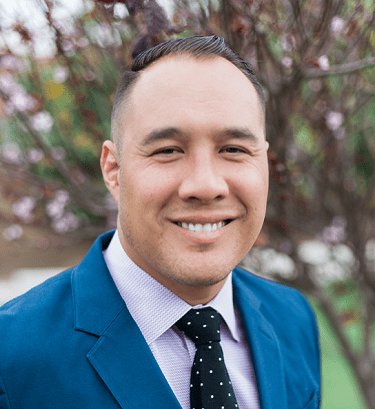 Bridging the Consumer Experience Gap
A few years ago, Greg Lim was working with Spiritual Gangster, a pioneer in the yoga clothing industry that is popular with yogis and celebrities. He was looking for an easy-to-implement solution to create personalized customer experiences on their website as they were releasing new men's and children's clothing lines. With their current homepage being designed for a female audience, he feared they would lose the potential men's and children's customers. The search and lack of solutions led him to co-found Persosa to solve his clients exact needs. "Since then, we developed a personalization platform, Persosa, and continued to develop additional functionality to meet the demands of the industry," says Greg, CEO and Co-founder, Persosa.
With digitization and changing consumer expectations, companies have been facing a consumer experience gap between how well they think their consumer experience is and how the consumers really feel about their interactions. It's now imperative that companies better understand what their consumer wants, while finding more effective ways to own and use the customer data. This data allows them to deliver personalized experiences that will keep consumers coming back to their brand in the future. "However, disconnected data and experiences impact both businesses and consumers. Businesses struggle to own, track, and monetize their data which results in consumers receiving disconnected experiences across their interactions with brands," points out Greg. Persosa strives to bridge this gap and creates personalized and connected experiences across all consumer touch points through their purpose-built solutions that address both data ownership and monetization of the data through connected experiences that delight and engage the end consumer.
For instance, Cumulus Networks, who helps organizations run their data center networks more efficiently, needed a better way to serve their website visitors and prospects through their website. They had to make a change and improve their digital experience in order to increase customer engagement and leads. With Persosa, Cumulus was able to personalize the onsite customer journey for a variety of audiences based on specific factors such as number of visits, content viewed and white papers downloaded. This provided a different experience for visitors every time they came to the website, which helped them move down the funnel toward the ultimate goal of becoming a qualified lead.
Persosa isn't resting on their success, they are already taking their proven technology and applying it to the TV industry, creating personalized 2nd screen experiences.  "We know that 94% of viewers watch TV with a 2nd device in their hand and want to be the company that delights audiences by creating connected experiences between TVs and mobile devices in real time," said Greg, sharing his vision for the future of entertainment and marketing.  "All of this is built upon our proprietary Identity Network that enables real time customer tracking and segmentation, including cross-domain tracking once third-party cookies are sunset in 2022," states Greg.
As per the recent reports, Google has announced the sunsetting of third-party cookies, the foundation of most marketing platforms and initiatives. Due to the privacy concerns around the cookies, Chrome will no longer be supporting them as of 2022, and Safari already does not support them. As for marketers, the identity resolution of their consumers will drop significantly unless they find ways to supplement the resolution of third-party cookies. Persosa, however, is on the forefront of this change. They have developed a solution for brands and media companies that will help them build their identity resolution so that when third-party cookies go away they can continue to deliver personalized, data-driven experiences to increase revenue while delighting their customers.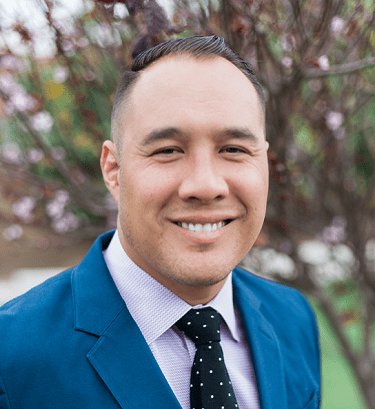 PhaseZero Technologies: Delivering an Unified Customer Experience Ram ChandraSekar, Founder & CEO, PhaseZero Technologies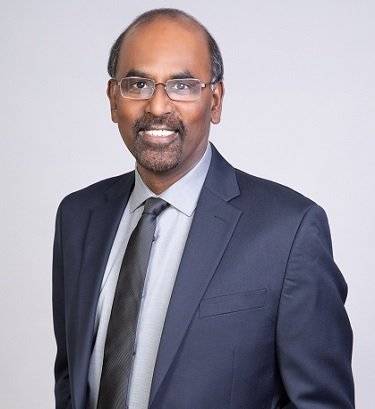 Delivering an Unified Customer Experience
It is the era of digitization. From business processes and models to solutions and technologies, companies are now moving digital to inherently drive a unified customer experience. Dana, the global leader in drivetrain and e-propulsion systems, wanted to deliver the best customer-focused experience for its aftermarket business. They approached PhaseZero Ventures to accelerate digital transformation to build a consumer-centric enterprise. Dana also needed to adopt cloud technologies to integrate multiple catalog, inventory, and order systems to deliver a modern customer experience.
PhaseZero's CxCommerce platform streamlined their operations and created a seamless and straightforward experience for Dana's customers. From easy parts searching to painless return management, CxCommerce provides everything that is needed to create a world-class customer experience. The platform solved Dana's key digital commerce needs with many intuitive features, which helped them to achieve greater digital sales, increased customer adoption, faster searches and transactions, and improved customer satisfaction. "Dana had a vision to transform its aftermarket business into a digital, customer-centric enterprise. By collaborating closely with PhaseZero, we were able to accelerate our digital journey and transform our global aftermarket e-commerce and customer experience initiative," said Dana
The all-in-one platform for all
In an evolving digital landscape, customer demands change consistently. Meanwhile, businesses are expected to ensure continuity and operational efficiency at all times. This is where PhaseZero comes in. Harnessing the power of digital 2.0 cloud-based technology, the Silicon Valley-based e-commerce software-as-a-service provider delivers an unparalleled digital commerce experience with comprehensive enterprise capabilities, through its all-in-one platform for manufacturing and distributor companies.
Business buyers increasingly want the same level of convenience they experience in their personal lives. They want to search for products, buy, track orders, and manage their accounts online–or have the option to order online and pick up in store. CxCommerce is a global B2B and B2C e-commerce cloud platform featuring comprehensive customer experience management capabilities to deliver digital commerce outcomes for manufacturers, suppliers, distributors and retail organizations. Some of its capabilities are:
Integrating CxCommerce 
CxCommerce is more than a website. It is a powerful platform integrated with a distributor's business systems to provide employees and customers with a richer information experience. "Integrating CxCommerce with your business applications also eliminates silos and helps streamline your internal processes," says Ram Chandrasekar (Chandra), Founder and CEO of PhaseZero. Having a track record of great success, Chandra has been involved in transforming businesses and operations by commercializing internet, enterprise software, mobile, web and analytics technologies for more than 25 years.
Today, serving all major industries, such as automotive, industrial, high-tech consumer packaged goods, aerospace, and manufacturing, "we make it a point to accelerate digital sales through an enhanced customer experience, providing cutting-edge and built-for-the-industry digital commerce capabilities though our platform." Apart from Dana, PhaseZero makes digital sales possible for other fortune 500 companies and SMB distributors such as PBS Truck Parts, CommPar, SPT, General Truck Parts, etc.
The digital transformation strategy
To enter the digital economy, PhaseZero helps its customers by carefully creating the plan of action and leveraging technology. Keeping in mind the present state and the future goal, PhaseZero implements a step-by-step digital transformation strategy. Most of their clients are high volume manufacturers with a large number of SKUs in their catalogs as they deal with complex engineered products sold through multiple channels. As the SKU complexity is very high in these cases, they face a hard time to identify and validate the parts customers would be looking for. To resolve this dilemma, PhaseZero implements and executes a digital transformation strategy as a service. "This is where our cloud-based software as a service model helps immensely," points out Chandra.
The company addresses this from the very first engagement with a client, which is created via a seed stage. They then help them to select and analyze their digital transformation portfolio, which is followed by the launch state. For PhaseZero, the seed stage means conducting conversations with stakeholders, understanding their markets and products, and identifying up to 3-4 digital opportunities for the client. "Finally, we prioritize an initiative for a proof of vision to launch with early adaptors."
Accelerating digital commerce journey while mitigating the execution risks
Apart from the major challenges of managing large vehicle databases and catalogs and ensuring proper parts fitment mapping, the aftermarket companies are now striving to find ways to enhance customer engagement and fulfill customer demands, especially due to the COVID-19 crisis. "Customer preferences were changing even before the crisis. Business buyers increasingly want the same level of convenience they experience in their personal lives," says Chandra. They want to search for products, buy, track orders, and manage their accounts online—or have the option to order online and pick up in store. On top of that, safety is now a concern for both employees and customers, with pandemic spike.
E-commerce with the focus on differentiating customer experience is now a table stake and a must-have for business of all sizes and complexity. "The manufacturing and distribution businesses are now adding retail-inspired delivery and pickup options, including timely communication with the customers," states Chandra. As per the McKinsey & Company's recent report, about 30 percent of consumers intend to continue using self-checkouts after the crisis. Additionally, up to 40 percent of consumers have switched stores and brands for better digital commerce experience. "We consider this as an opportunity to create a modern, digital commerce experience for the customers and the employees, quickly and affordably, without changing any of their current back-end systems through CxCommerce."
Even in the midst of an evolving market, PhaseZero allows companies to empower their customers and sales, along with their customer service teams to find precisely the right part for the job, confirm it's available, and get it to the customers fast. "We know digital commerce, we know the manufacturing, distribution and the overall go-to-market channels needs of our target industries, and we appreciate the essential role companies are playing today. That's why we created a modern digital commerce and experience cloud tailored to the industry and business," concludes Chandra.