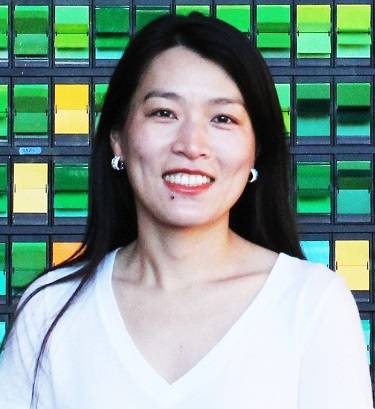 NyquistData: Revolutionizing Life Sciences industry  Michelle Wu, Founder and CEO, NyquistData
NyquistData: Revolutionizing Life Sciences industry
Entrepreneur with over a decade's hands-on experience on connect real-life business needs with the right technical solutions, Michelle has a deep understanding of life science and business leaders' challenges. She is passionate about solving problems with innovative approaches. She has also co-founded NyquistData, that builds the world's largest AI-empowered data platform for innovators to unlock hidden insights from unstructured data. Excerpts from an interview:
Conception of NyquistData
Nyquist Data's ready-to-use cloud-based AI solution provides data aggregation, workflow automation and predictive analytics to support strategic decision making in regulatory, R&D and commercialization for the life sciences industry. The platform provides industry-validated insights for business, clinical and regulatory intelligence on medical devices approved by regulatory agencies across major markets and over 300,000 clinical trials conducted globally. The platform was founded mainly to solve issues related to
Desk research, that takes up to 50% of the time when doing knowledge intensive activities in healthcare R&D. "The information is fragmented and hard to find, locked in PDFs and buried deep under layers of website links. A simple question such as how long it will take for FDA to approve a device can take hours, or even days or weeks to go through FDA databases to find. Lack of knowledge transparency creates lengthy process for innovation while patients are dying, waiting for a cure."
Healthcare- challenges galore
There is still huge knowledge gap between the health providers world and the tech world despite fast growth of digitization. As technologies evolves more rapidly, there is also growing misconception of tech world from healthcare providers and vice versa. "The tech experts and healthcare experts need to have empathy, compassion and be humble to work together find a way to harmonize insights from both sides to create a holistic solution where healthcare providers truly feel they can harness the technology to do social good" observes Michelle.
NyquistData's intelligent solutions
Noting that the company is building the "Google for global clinical trial and FDA data" for R&D, marketing, strategy and operation team for Medtech companies from one-person startups incubated from Stanford to global leading companies such as Medtronic, Michelle notes, "We enable this by building the largest AI data platform with advanced NLP and ML algorithms to advance medtec innovation. All the technical intricacies are hidden behind a deceptively simple interface."
Leadership traits
Accountability, empathy: everyone has their unique superpower and humility are few of the leadership traits this entrepreneur can vouch for. "Have an epic failure and come back from it. I made a lot of mistakes in my previous startups and learnt from them. Every mistake is a step forward towards success.
Also switch the mindset of fear of failure to celebration of not-yet a success. Failure is not a final stop but a journey that not yet gets to the destination of success."
"My key learning is asking for feedback; feedback is a gift. Everyone has their unique talents and if I ask for help or feedback, people are normally very generous to provide such feedback and help which accelerated my career growth tremendously. My mantra is "Stay a student, stay humble and stay grateful."
The way ahead
80% clinical trials cannot enroll patients on time in the US, which leads to high cost of treatment and delay innovation. "We are rapidly expanding our clinical trial module to include global trials from the US, Europe, Japan, Australia, China and other emerging markets. By combining the latest technology and our vast expert network, we are coming up with new insights on how to run the clinical trials" she signs off.