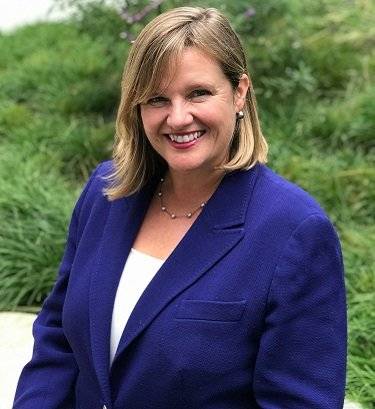 Nutter Consulting : Towards Resilient & Sustainable Cities  Melanie Nutter, Principal, Nutter Consulting
Towards Resilient and Sustainable Cities
A persistent striver by nature, Melanie Nutter has always been deeply passionate about tackling environmental issues. Her optimistic and growth mindset, willing to take up challenges as opportunities to do better, helped her to transform her passion into a possibility by building sustainable cities and community solutions for governments and companies.
While serving as the Director of the San Francisco Department of Environment, Melanie and her team worked toward advancing many environmental initiatives, including an 80 percent landfill diversion rate, an updated climate action strategy, a citywide adaptation effort, and a new biodiversity program. Through the 20-plus-year history of the SF Department of Environment, they built upon a solid foundation and significant progress in key urban environmental issue areas including zero waste, renewable energy, energy efficiency, and carbon emission reductions. However, like many of her municipal sustainability colleagues, she was feeling the urgency of the climate crisis and was pondering the question, "why—even with a well-resourced department, strong local political leadership, supportive community members, and enacted forward-thinking policies and mandates— was the city not moving faster toward carbon emission reduction and other sustainability goals?" This burning question led Melanie to explore, learn about, and experiment with smart city initiatives within her role at the City of San Francisco.
Though not a silver bullet, Melanie found that new uses of technology and data in cities can help to accelerate progress toward key sustainability objectives including electrifying transportation, greening the energy supply, and reducing energy use in buildings. Getting to understand this and having a chance to experiment early on while at the department with multiple smart city projects and partnerships, she found Nutter Consulting to provide other local governments and partners with sustainability solutions. "Since then, we have worked with over 30 clients, expanding our partners to government, nonprofits, foundations, and private businesses," says Melanie. To maximize the benefits and impact of the solutions, Nutter connected new technology projects with existing community-based goals, embedding outcomes to address climate change, increase economic development, or enhance citizen engagement and digital equity.
While Melanie believes in and embraces the power of innovative technologies that certainly improve aspects of municipal work, she also feels that communities are not substantively involved in the decision making process which can cause a lack of trust in the government regarding technology investments on smart city activities and strategies, as well as legitimate concerns about privacy and security.
Consequently, a significant part of Nutter's mission is to engage a diverse group of stakeholders to understand and meaningfully address their concerns and challenges. "We are committed to ensuring that equity and inclusion are core focus areas of our work. In practice, embedding equity is not limited to stakeholder engagement and public outreach. Equity needs to also be integrated in a project from start to finish—into the project design, the planning process, the strategic recommendations, and the program outcomes," explains Melanie. From government agencies to technology providers to professional service practitioners, it is critical that decisions are made regarding technology and data serve the entire community, especially those most vulnerable and also that build trust and address tangible community concerns.  "An equity focus has long been a value of our firm that we embed in our work—we have advanced and will continue to champion strategies that increase equity and expand opportunities for underserved communities while helping to reduce carbon emissions and tackle the impacts of climate change."