Modernizing Public Safety Technology Solutions Peter Quintas, Founder & CEO, SOMA Global
Modernizing Public Safety Technology Solutions
Peter Quintas has always remained a passionate entrepreneur. His favorite part of his journey has been to serve law enforcement, first responders, and public safety personnel. His focus on transformative technology provides a more modern and intelligent platform in the public safety sector and his expertise in building high-growth businesses in innovative enterprise software have helped him create a niche in the industry. For the past 20+ years, Peter has held Executive and CTO positions in several technology companies such as Nomi, InterAct Public Safety Systems, PowerChord, Inc., and True Systems. As the Founder & CEO of SOMA Global, a leading provider of cloud-native, modern public safety solutions, Peter is responsible for driving product and platform development, defining business goals, and executing through growth, including operational and financial responsibilities.
Excerpts from an interview:
Founding of SOMA Global – The History
Founded in 2017, SOMA Global aims at redefining and delivering modern, public safety solutions with a primary focus on saving lives and protecting first responders. SOMA's team includes public safety and technology veterans, who understand and respect the value of a partnership with an agency. Their Public Safety as a Service (PSAAS™) Platform offers the best computer-aided dispatch, mobile dispatch, records management, and jail solutions on the market. Peter is an engineer at heart who loves building new products and companies from the ground up. "I was part of a small group that acquired a legacy public safety company 15 years ago. I kept close watch in the space and ended up coming back to it because of the lack of technology innovation and the market condition in the consolidation of vendors that had left our agencies, law enforcement, and first responders underserved," said Peter Quintas.
PSAAS™ – The Features 
The public safety industry is riddled with outdated, inefficient, and expensive software. Peter adds that this legacy software is typically a client-server installation with an inept user experience that costs users' time and is prone to costly errors. "SOMA's proprietary PSAAS™ (public safety as a service) framework adds value to our partners by bringing their mission-critical technology functions to the cloud. These functions include but aren't limited to computer-aided dispatch, mobile dispatch, records management, jail solutions, and school safety solutions." SOMA is unique, as it's genuinely a cloud-native, modern technology stack. The company embraces a partner versus vendor approach to its relationships. Their mission is to empower public safety agencies to better serve their communities while also striving to ensure everyone gets home safely each and every day.
Industry Challenges 
"The most pressing challenges facing public safety organizations today start with the relationship within the communities they serve," observes Peter. He emphasizes on the modernization of technology. Communities today experience a high level of transparency, communication, automation, and customer service from the private companies they interact with. A streamlined experience is expected from our communities, and due to aging technology infrastructure, public safety organizations need to provide a more modern experience.
"Modernizing begins with technology but does not end there. Software development, testing, delivery, and support must all be updated to provide a modern SaaS (software as a service) experience. The core business model and pricing are even different. History has demonstrated that this is too far of a drastic shift at its core for legacy companies to adapt." SOMA strives to bring technology solutions and new procedural efficiencies so public safety personnel can focus on what matters most, keeping their communities and personnel working efficiently and safely.
Revolutionizing Public Safety Solutions
SOMA Global does not consider itself a vendor to its agencies; instead, it works as an extension of its agency partners. The company has partnered with agencies of varying types, geographies, and sizes to conceptualize and build a solution that meets their needs, but in a modern way. "Our customers mean everything to us, and we take great pride in building strong rapport and trust within our partner relationships. We work with our partner agencies and challenge them to re-think how technology can streamline their operations, better serve their communities, and help protect lives.
We are transforming the way they do business; it's not just a technology evolution."
Growth and Success
SOMA scaled up its operation after receiving a minority $22.5M investment in January 2021 from family-owned Weatherford Capital. The investment has boosted its ability to scale up to meet the need of its growing partner network and continue innovating its platform solutions.
A Piece of Advice
"Position your mindset in that if you do not fail, you simply aren't pushing fast or hard enough. Failure is expected and should be considered a learning experience," observes Peter. He adds that his ability to embrace a people-first culture significantly contributes to their overall success. Pete recognized early that his team must venture outside of their comfort zone to challenge the status quo to do right by their customers; they embrace a 'do things differently' mindset he signs off.
Paiblock : Towards a More Digital Lifestyle Mark Arthur, Founder & CEO, Paiblock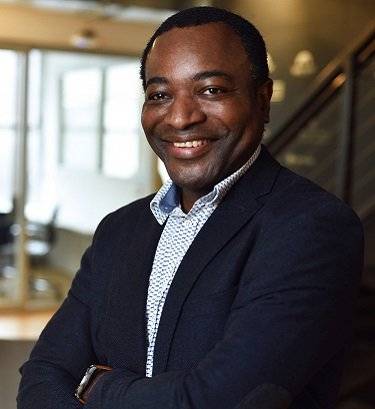 Towards a More Digital Lifestyle
Labelled as a disruptive integration, AI and blockchain can solve different tasks in the financial services industry, from customer service to payment processing. While blockchain offers visibility and data aggregation, AI automates decision-making and improves internal bank processes. Mark Arthur, a seasoned keynote speaker, author and serial entrepreneur, tested and found this powerful intersection to be a smart way for consumers to gather and connect all the dots of the digital life in a single secure place. He thus designed Paiblock, a blockchain-based and AI-powered payment and digital lifestyle platform.
With over ten years of experience in the democratisation of data and the role of blockchain and AI in improving and augmenting social, environmental, and economic outcomes, Mark has been successful in making Paiblock a virtual shopping mall with banks, stores and safe deposit boxes for valuables and identity credentials.
A Bank-agnostic Digital Banking
"Paiblock's unique value proposition cuts across the increasing need to understand and manage debt, investments and savings in ways that are effective," says Mark, the winner of CEO Today Global Award 2021. The platform lets users access their checking, savings and mortgage accounts, view and share balance and transaction history, and send money to friends and families around the world. Additionally, its automated end-to-end processes help unlock new insights that allow consumers to understand their options.
"We also offer retail banking customers a bank-agnostic digital banking platform that has been designed to supercharge retail banking experience by providing consumers with various benefits like a better overview of their finances, a seamless way to access accounts, tools to understand and manage loans, and many more." The comprehensiveness and user-friendliness of Paiblock have helped the platform stand tall among its contemporaries, substantiates CEO TODAY GLOBAL AWARD 2021.
Managing Identity Credentials with Ease
Stolen credentials and identity breaches always bring nightmares to companies across industries; and the number one cause could be poor management of identity credentials. This is where Paiblock brings the native feature of identity credential manger. "With identity credentials and digital banking becoming inextricably linked, Paiblock identity credentials manager has the benefit of streamlining Know-Your-Customer procedures and allows users to share a read-only view of their government identity with a new service provider," shares Mark.
Paiblock also enables governmental and non-governmental organizations to push government IDs and credentials into users' wallets using the OpenWallet API. This is including but not limited to government-issued e-invoices, ID cards, biometric passports, social security cards, vaccination cards, etc.
Global Coin Economy for All 
Continuing its growth extensively, Paiblock has been launching innovative new services which are contributing to the development of the banking, securities and payment/settlement verticals.
With a core mission to create and maintain a global coin economy that is accessible to all, to minimize coin volatility and return to CPU-based and energy-efficient mining, the company established Paiblock coin or PBC—a cryptocurrency that provides payments, exchanges and remittance.
Moreover, PBC is the general-purpose base coin of the Paiblock Blockchain Network and is seamlessly making its way into the Paiblock services that their users around the globe can access and use in their everyday lives. "The network is integrated into Paiblock to serve as a platform for a wide range of services and to accelerate the Paiblock Coin Economy," states Mark.
The Four Pillars
Today, Paiblock is a global FinTech company with new features that allow users to add their national social security card and driving license into Paiblock, supporting the global shift into a more digital lifestyle. "Letting users add ID credentials into Paiblock reflects what the company has always stood for," points out Mark. "We also want to make sure that Paiblock remains family friendly."
Leveraging AI and Blockchain, Paiblock continues its mission to provide a highly personalised customer experience, a robust and secure digital environment, an easy to use app, and an engaging user journey from start to finish.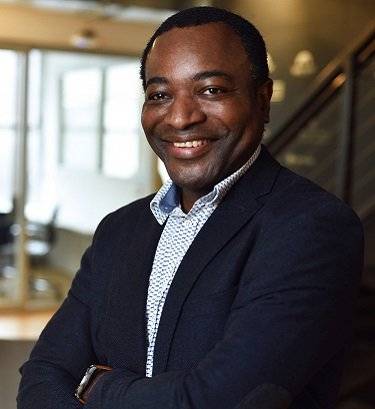 Nutter Consulting : Towards Resilient & Sustainable Cities Melanie Nutter, Principal, Nutter Consulting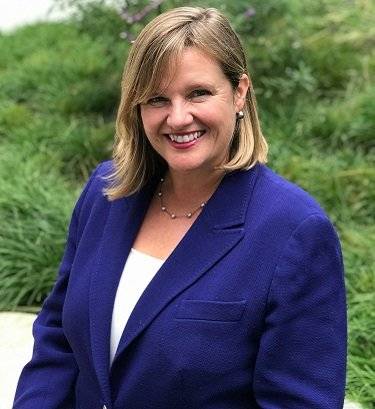 Towards Resilient and Sustainable Cities
A persistent striver by nature, Melanie Nutter has always been deeply passionate about tackling environmental issues. Her optimistic and growth mindset, willing to take up challenges as opportunities to do better, helped her to transform her passion into a possibility by building sustainable cities and community solutions for governments and companies.
While serving as the Director of the San Francisco Department of Environment, Melanie and her team worked toward advancing many environmental initiatives, including an 80 percent landfill diversion rate, an updated climate action strategy, a citywide adaptation effort, and a new biodiversity program. Through the 20-plus-year history of the SF Department of Environment, they built upon a solid foundation and significant progress in key urban environmental issue areas including zero waste, renewable energy, energy efficiency, and carbon emission reductions. However, like many of her municipal sustainability colleagues, she was feeling the urgency of the climate crisis and was pondering the question, "why—even with a well-resourced department, strong local political leadership, supportive community members, and enacted forward-thinking policies and mandates— was the city not moving faster toward carbon emission reduction and other sustainability goals?" This burning question led Melanie to explore, learn about, and experiment with smart city initiatives within her role at the City of San Francisco.
Though not a silver bullet, Melanie found that new uses of technology and data in cities can help to accelerate progress toward key sustainability objectives including electrifying transportation, greening the energy supply, and reducing energy use in buildings. Getting to understand this and having a chance to experiment early on while at the department with multiple smart city projects and partnerships, she found Nutter Consulting to provide other local governments and partners with sustainability solutions. "Since then, we have worked with over 30 clients, expanding our partners to government, nonprofits, foundations, and private businesses," says Melanie. To maximize the benefits and impact of the solutions, Nutter connected new technology projects with existing community-based goals, embedding outcomes to address climate change, increase economic development, or enhance citizen engagement and digital equity.
While Melanie believes in and embraces the power of innovative technologies that certainly improve aspects of municipal work, she also feels that communities are not substantively involved in the decision making process which can cause a lack of trust in the government regarding technology investments on smart city activities and strategies, as well as legitimate concerns about privacy and security.
Consequently, a significant part of Nutter's mission is to engage a diverse group of stakeholders to understand and meaningfully address their concerns and challenges. "We are committed to ensuring that equity and inclusion are core focus areas of our work. In practice, embedding equity is not limited to stakeholder engagement and public outreach. Equity needs to also be integrated in a project from start to finish—into the project design, the planning process, the strategic recommendations, and the program outcomes," explains Melanie. From government agencies to technology providers to professional service practitioners, it is critical that decisions are made regarding technology and data serve the entire community, especially those most vulnerable and also that build trust and address tangible community concerns.  "An equity focus has long been a value of our firm that we embed in our work—we have advanced and will continue to champion strategies that increase equity and expand opportunities for underserved communities while helping to reduce carbon emissions and tackle the impacts of climate change."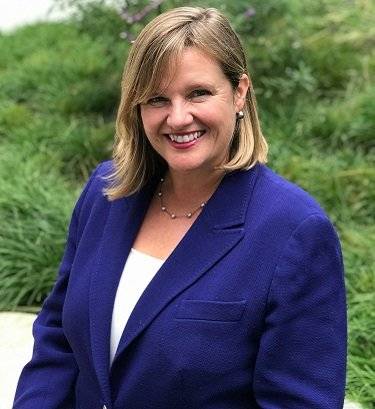 Intoto : Creating a More Sustainable Environment Frode Aagedal, CEO, Intoto

Intoto – Creating a More Sustainable Environment
Frode Aagedal, CEO, Intoto is a passionate entrepreneur. He believes in the fact that sustainability coupled with better data insights and technology can reap desired benefits especially for government agencies. The company, in close collaboration with government agencies, is striving hard to make an impact in not only in its local area but also at a larger level. As an innovative leader, Frode's deep operational insights and organizational management has helped him co-found Intoto, a platform for live river data which accelerates our sustainable understanding of water bodies. In an interview, he speaks on an array of topics. Excerpts from the interview:
Founding of Intoto – The History
"As one of three co-founders, it feels more like our story" notes Frode. He says that the idea to start Intoto began when they faced a massive river flood situation in their hometown. While everyone was busy with the evacuation, we were also faced with the daunting questions as to what will happen next. Will the water level rise, is it peaking, or going down? Unfortunately, the government authorities did not have answers to any of these questions and even worse, they had no data to conduct studies about a possible repeat incident in the future. "Our own random video coverage became the main data source. As technologists that triggered us to dig into it, we soon realized we could use our years of experience within web and hardware developments to make something of actual real-life importance. Since then, we have learned a lot. Basically, now we have a scalable platform of both hardware and software serving amazing high-quality local water data –in real time."
Intoto is a platform for live river data which accelerates our understanding of water, how it affects us, and how we can manage this resource in a more sustainable way. They provide local data, facts, and predictions for local communities to use in river floods – before, during and after. "In addition, they can recommend more sustainable water courses, and support the hydro power and aquaculture industries with better data insights. It's a kind of operating system built for water data." adds Frode.
The Intoto Platform
Frode underscored the need to have a platform of both software and hardware components that you can deeply trust and can handle almost everything you throw at it or want out of it. "We aren't talking about just a generic cloud platform with off the shelf sensors which is quite easy to set up but will limit quality, capabilities and innovations. Then I believe it is all about providing the best data possible, in a user friendly and transparent manner. Water data is useful and valuable for different stakeholders in different ways. It's just like weather forecasts, and how those are useful and valuable for many people."
The Pandemic Effect
Noting that communication between human beings has received a big boost of digitalization during Covid, Frode notes that new digital services have been conceived in a quick manner exhibiting of both good and bad characters. Personally, I think many of those who had limited human contact before Covid have had almost none in the last couple of years." He opines that technology would still need few more years to become that channel that breaks boundaries between physical and online human contact."
Improving Resilience and Agility
Stressing on the need to become more resilient and agile, Frode observes that working along with the government could be very stressful. "If you simplify the topic to data, both parties (the government and the people alike) should ponder over as to what would be the best solution for both the parties. I don't believe that the governments have the best solution. Though they have the needs but often forget to play on the market on the solution front."
Successful Case Study
"I think a big part of our success is working close with a variety of clients, and a deep understanding of the actual problems to solve, contributing with tech competence in non-tech environment. A lot of logic takes place in those discussions, but making the scalable solution is where it gets both more complex,  and interesting!" High competence within the team and a deep desire to innovate are valuable, according to Frode. "Many of our clients are more production-based. So, I think when they now have started to trust Intoto, they see collaborating as a joint force and key to success."
An Innovative Leader
"I really don't think of myself as a natural leader. I just love to see innovations and technological magic come to life with a constant need of improvements, and will push people around me to such goals, beyond what they envisioned. I love nerds, those who are deep into something, almost no matter what it is. I believe you need to deeply care about a topic to make something amazing. I'm not sure Intoto would be what it is, without our own dramatic flood experience."
Frode encourages all new leaders to think bigger than they ever thought was possible. "Make sure that work is of actual value in terms of technology, clients/market/income or traction and things take time" he chuckles.