Chiron AI: Developing customized data-driven solutions for businesses Mattia Zoccarato, CEO & Founder Chiron AI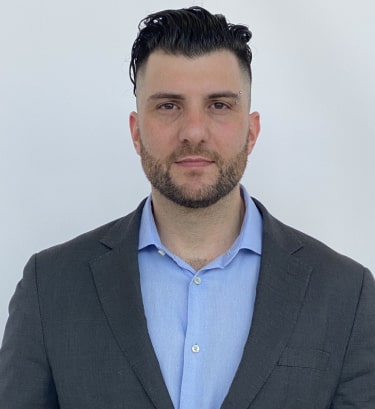 Chiron AI: Developing customized data-driven solutions for businesses
Mattia Zoccarato is the lead software developer with broad horizontal knowledge and proficiency in various languages and technologies. Currently working in Data Science projects, this passionate entrepreneur is also an expert on Machine Learning and Data Engineering. He is the CEO & Founder of Chiron AI, which develops custom data solutions and predictive models to ensure your business is in front of the wave. The company combines the best Big Data and Machine Learning technologies to help organizations become truly Data-Driven. In an interview, Mattia speaks on how the company is striving to help businesses view their problems from a data perspective, understand principles of extracting useful knowledge from data and deliver the best data-centric solutions. Excerpts:
Conception of Chiron AI
Chiron deals with Artificial Intelligence for the business world, combining Big Data and Machine Learning technologies to help companies become Data-Driven. "We develop customized data-driven solutions and predictive models to support companies in making informed decisions." Artificial intelligence is a set of different technologies that interact to allow machines to perceive, understand, act, and learn with levels of intelligence like those of humans, and this is a great help for companies working with ever larger and more difficult amounts of data to process.
AI technology – challenges galore
AI solution providers should address various challenges and risks of AI technology by implementing responsible AI practices, including ensuring transparency and interpretability of AI systems, to build trust and accountability with users and stakeholders, addressing issues of bias and fairness in AI decision making, to ensure equitable outcomes and prevent discrimination, implementing robust privacy and security measures to protect sensitive data and prevent malicious use of AI systems., developing clear and transparent governance frameworks for AI, to manage the ethical and social implications of AI adoption and encouraging open and collaborative research, to drive progress and innovation in responsible AI practices. "In the post-pandemic world, it's important for AI solution providers to stay focused on these goals and continue to prioritize responsible AI practices in order to maintain public trust and mitigate potential harm from AI technology."
Chiron AI solution
"Our goal is to develop customized e-commerce solutions to meet any need in order to automate processes." Says Mattia that the company helps visualize business problems from a data perspective, understand the principles for extracting useful knowledge, and provide the best solutions to our clients. "The areas we work on are different such as recommendation system, automation system, analytics dashboard, dynamic pricing, CRM and ERP. We also developed a brand-new software based on AI and Machine Learning called Sirio that helps e-commerce owners to analyze and identify technical, behavioral and performance issues on their sites."
Leadership traits
A visionary thinker, Mattia believes in thinking big, while setting a clear direction for the organization. He is decisive, passionate and a thinker. "The ability to see the big picture and plan for long-term success, while also attending to the day-to-day needs of the organization. I embrace failures and challenges as opportunities to learn and grow, and I am resilient in the face of setbacks." He also believes in networking and building strong relationships with colleagues, mentors, and industry leaders helps me to gain new perspectives, find new opportunities, and advance in my life and work projects. Mattia urges entrepreneurs to overcome failure by adopting a growth mindset, embracing failures as opportunities for learning, creating a supportive and encouraging work culture, setting achievable goals and seeking feedback from team members. "AI solutions by Startups must be developed and used ethically, considering privacy and data security. Furthermore, it should include human oversight to address potential biases and ensure accountability. In conclusion, AI solutions by start-up should be scalable to meet the needs of a post-pandemic world, where remote work and virtual interactions are becoming the norm."
An innovative solution for e-commerce: Sirio
Sirio is an advanced monitoring system capable of tracking the anomalies present within your E-commerce from technological, performance and behavioral points of views. "The unified analysis of all these issues allows us to identify the causes of the anomalies that have arisen and to define the missed revenue due to them, to prioritize them in terms of criticality. The strength of this technological product lies in the ability to identify anomalies of different types starting from drops recorded by proprietary tracking systems."
MemryX: a new Edge AI startup that has developed a highly efficient and scalable AI accelerator. Keith Kressin, President & CEO, MemryX
MemryX: a new Edge AI startup that has developed a highly efficient and scalable AI accelerator.
As the CEO of MemryX, Inc., an innovative Edge AI startup founded by professors at the University of Michigan in Ann Arbor, Keith Kressin has been a passionate entrepreneur. Prior to joining MemryX, Keith was a SVP at Qualcomm, leading a spate of activities including the Snapdragon roadmap, technologies for application processing, company strategy, competitive analysis, and more. In an interview, he speaks on an array of topics. Excerpts:
Conception of MemryX
"Our team wanted to develop an AI accelerator that was customer friendly in terms of ease-of-use and scalability, while providing excellent technical metrics." Adds Keith that the team wanted to develop a hardware accelerator that could be adapted to any trained AI software model, rather than needing to train and then modify the model to run well on target hardware. "So our focus from the start was on developing technology to meet a key customer need and hence MemryX was born."
Challenges galore – AI technology
AI continues to grow in a variety of different applications and industries as it is used to make cities, companies, and hospitals smarter, help increasing manufacturing efficiencies, better support education inside and outside the classroom, and more.  "AI can add a layer of intelligence into any device that computes. Of course, every new technology is just a tool and those tools need to be used to increase to increase productivity and quality of life, rather than the limit freedoms or increase natural biases." MemryX envisions accelerating Edge AI by providing a highly efficient and scalable solution that is simple to deploy and support."
The key is the company's innovative MemryX architecture.  "Our architecture was designed to natively support pre-trained AI models with high efficiency and utilization.  If one doesn't consider model structures and framework, and only focuses on HW efficiency the result is theoretically strong, but practically weak.  MemryX architecture was designed not for white papers or theoretical achievements, but for broad customer scale and deployment." The combination of at-memory computing, pure dataflow, and our unique memory-based fabric interconnect all support our ability to scale verified models into high volume with a very simple to use software SDK.
One trap for AI is focusing on the core technology itself, rather than the practical application of that technology throughout the entire value chain.  As in most industries, solving customer needs be in the forefront. AI is extremely complex with many facets.  It is also very exciting and dynamic field that attracts individuals with a wide variety of background and skills. The key is to stay focused on the larger picture while being extremely adaptable to market and technology changes.
Leadership traits
"It all starts with clear and transparent organization & communications.  People need to understand objectives, timelines, and be given the tools/resources to achieve well defined goals.  Teams need to be encouraged to be open and honest."  Realistic, approachable, in-tune with all functions of the entire organization, humble, goal-centric, empowering, and one who honestly cares about the company, the team, and the individual. Keith's leadership style is approachable with realistic expectations and stays in-tune with all functions of the entire organization. He honestly cares about the company, the team, and the individual.
"Fear in failing is usually rooted in the reaction to the failure in terms of embarrassment or punishment. However, if leaders encourage an intelligent risk-taking culture where we learn from our failures, then we grow to become a stronger organization. Further, failures from risk-taking can be minimized through proper hiring, organization, funding, and goal setting."
RAIN Defense + AI: Creating synergies between AI and defense sectors Norine MacDonald KC, President & Founder, RAIN DEFENSE + AI
RAIN Defense + AI: Creating synergies between AI and defense sectors
Norine MacDonald is the President and Founder of RAIN Defense + AI, an exciting new global platform on AI and Defense. She was formerly President and Founder of The International Council on Security and Development (ICOS), an international security and development think tank founded in 2002. Ms MacDonald is a former Distinguished Research Fellow for National Defense University in Washington and a graduate from Massachusetts Institute of Technology Sloan School of Management program in Artificial Intelligence (AI). In an interview, she speaks on an array of topics. Excerpts:
Conception of RAIN Defense + AI
For Ms Norine MacDonald it is clear that the business of war is being overtaken by the advent of AI, and a competitive and fast-moving global environment. Western governments need to be competitive with other countries, primarily China, that have been investing heavily in the sector.
The AI + Defense sector offers significant investment opportunities, particularly for non-traditional business players. The global AI + Defense market is projected to grow to $61 billion by 2027.
"There is no specialized single company or platform for the AI + Defense sector to source comprehensive, intelligible and relevant knowledge/data and connect to all the players globally" said Ms Norine MacDonald.
RAIN Defense + AI is an exciting new venture working at the critical intersection of AI and Defense:
RAIN INDUSTRY provides access to expert knowledge and data analytics on current and emerging AI technologies on defense platforms for all market participants across sectors and geographies.
RAINCLOUD creates a global community content platform with a validated network of multidisciplinary professionals, with curated data and news and product info in AI and defense.
RAIN, the AI and defense solution: the RAINCLOUD global platform
To understand and unpack the complex world of AI and defense, RAIN  produces commercial INDUSTRY Reports which provide:
benchmarking  various defense sector platforms and AI, along with trends and forecasting.
complete information "Who's Who" data on individuals working in the field of AI and defence.
a data and directory on Venture Capital players active in AI and defense. Norine says: "We have mapped the 500 most influential individuals in the US in our RAIN 500 and we have done an extensive report on the 40 main venture capital firms in the US and the 150 defense and dual-use startups they invest in."
As a gateway to RAIN Research data and content platform RAINCLOUD will be launched in 2023.
"For RAIN, our access to government clients has been made much easier through our business connection as a data provider with Grist Mill Exchange, which functions as a data marketplace for government and national security enterprises. Through Grist Mill Exchange we will be able to provide our INDUSTRY reports to  government stakeholders and to onboard them to the RAINCLOUD global platform where they can connect with  AI startups, venture capitalists, defense companies and scientists working in the broad field of AI and defense."
AI and Defence: a new Ethical Challenge
"AI solutions in defense are now more than ever driven by the commercial sector and dual-use technology. While onboarding such technology in the military world is revolutionary in terms of competitiveness, we cannot ignore the important ethical questions inherent in their adoption."
AI enables unprecedented opportunities for more autonomy, and this changes the human-machine interaction. Therefore, we decided from the beginning that RAIN would also have an Ethics Division, which helps unpack the ethical and legal arguments involved and supports discussion and debate on these issues, she observed.
Leadership Traits
"The RAIN team has been working together for more than 20 years on international security and policy issues in Afghanistan, Latin America and the Middle East. To launch a new company requires both creativity and stamina. We are lucky to have a close-knit team that works well both independently and together." Norine believes in having a hands-on approach to the work in the sense that she involves herself in the conception, research and implementation of projects, from field work in conflict zones contexts to testifying at the highest levels of government. "If you have a good business idea stick to it –  but at the same time be flexible and adapt as you go along. Hard work, high standards and discipline will never fail."
AI, the Defense sector and start-ups
In the AI and defense sector, there are exciting new companies developing defense and dual-use technology. These start-ups benefit from new ways to work directly with the government to develop and test their prototypes. At the same time, there are new venture capital firms that focus especially on defense and national security-oriented startups.
"We want to bring all these actors together on our RAINCLOUD platform for mutual benefit. Companies will be able to showcase their latest products and services in our virtual trade show", MacDonald said.
PSI FLS Fuzzy Logik & Neuro Systeme GmbH: Optimizing Industrial Business Processes with AI Rudolf Felix, CEO, PSI FLS Fuzzy Logik & Neuro Systeme GmbH
PSI FLS Fuzzy Logik & Neuro Systeme GmbH: Optimizing Industrial Business Processes with AI
Rudolf Felix is the CEO of PSI FLS Fuzzy Logik & Neuro Systeme GmbH, a German company that specializes in developing and providing software solutions for complex technical systems. Rudolf Felix has been with FLS in the PSI Group since 2008 and has been the CEO since already 1992. Under his leadership, the company has grown to become a leading provider of software solutions for technical systems, particularly in the fields of energy, industry, and transportation. Rudolf Felix has also been involved in various research and development projects related to fuzzy logic and artificial intelligence and has published numerous papers in these fields. In an interview, he speaks on an array of subjects. Excerpts:
Conception of PSI FLS Fuzzy Logik & Neuro Systeme
Says Rudolf that making decisions is crucial for successful and efficient operation in every industrial business process. Decision-making processes that are based on business goals must reflect both long-term strategies and the current operational situation. If the decisions are based on data and the pros and cons between the business process goals are machine evaluated, machine learned and optimized, business process owners and operators get the best possible benefit. "An optimized and explainable decision support is particularly helpful here. And this is exactly what PSI FLS and the specially developed Qualicision AI technology is all about. It combines both technical and economical business goals. An efficient, easy-to-use, and explainable software that is used for business process optimization is what we deliver. It is data-based, and balances out conflicting business process goals ahead of classic algorithms and provides for the performance that our customers across many industrial sectors appreciate."
AI- Challenges galore
According to Rudolf, many of the industry's industrial AI use cases have long been developed and in use. Perhaps in the pandemic time, the constant work with computers at home is an additional momentum. "But in my view, business processes in industry have evolved in their objectives rather because of the growing importance of topics such as digitalization, exploitation of data, sustainability and green energy or new possibilities to integrate automatized decision-making in context with many new important aspects in business processes. Therefore, the complexity of the processes has rather increased."
PSI FLS Fuzzy Logik & Neuro Systeme AI solution
Qualicision AI stands for qualified support with decision-making when optimizing business processes. Qualicision technology was originally based on fuzzy logic which has been extended by a full stack of AI methods that combines the advantages of all of them. In this combination Qualicision AI helps to integrate decision-making expertise of people with business process know-how and connects it with data-driven AI. In addition, the Qualicision AI software has been extended by highly automated deployment. Machine-learned explainability mechanisms are part of it, too. In business processes there are a lot of pros and cons when decisions must be made. Therefore, uncertainty is intrinsic even if all data is clearly measured and in good shape. Automated recognition of these kinds of uncertainty, in particular stemming from the variety of the data and interaction between decision options, is extremely important. "Our Qualicision AI based tools help to identify and to exploit tolerances in the business processes and to optimize out uncertainty. Many use cases show that once Qualicision AI is introduced the business process efficiency increases by 10 to even 25 percent compared to the previous unoptimized status quo."
Leadership traits
Trying to get inspired from people for whom and with whom you work and trying to inspire them, too. Everything else is the right technology you must have and the passion to work with it.  "When you work on something with passion, the thought of possible difficulties is more of a drive. This is especially true when you are working on the implementation of something you have been involved in from the beginning on."