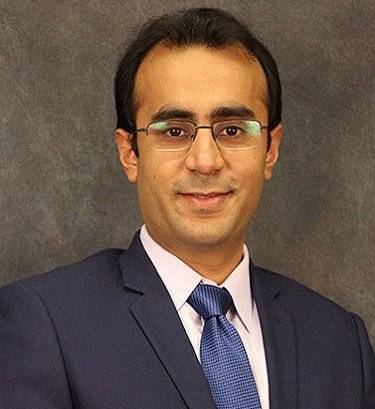 The Future Made Possible Today  Dr. Waqas Ahmed MD FACP, Founder & CEO, (ATP)
The Future Made Possible Today
The telemedicine market is transforming like never before. "Hospital at home" is no longer a mere prediction; it's becoming a reality. Thanks to the technological innovations. With the high demand for new and improved services, technology adoption has become a common practice in the industry. Creating a unique identity in the field is Dr. Waqas Ahmed MD FACP, Founder and CEO of American TelePhysicians (ATP)A man ahead of time, Dr. Ahmed has paved a modern path to telemedicine that combines all healthcare services in a single platform to ease the patient journey and make patient-doctor encounters effective. "Our healthcare system addresses the three problems—accessibility, affordability, and awareness (the 3As)."
Led by Dr. Ahmed, ATP is a physicians led Digital Healthcare Organization based in Jacksonville Florida and has team of more than 30 multi-specialty physicians and 60+ IT & business professionals. ATP is a mothership to numerous global healthcare management, marketplace, and specialty-based projects with operations both in USA and international market including Australia. Their projects utilize IT, AI, digital technology, and specialty physicians' services to bring efficiency, accessibility, affordability, and convenience to the healthcare delivery and its mechanisms.
From Hometown to the UN  
A Nephrologist and Hypertension specialist by profession, Dr. Ahmed is a determined and passionate physician-entrepreneur leader who believes in radical teamwork and persistent hard work. "Success comes to those who believe in success and a leader must lead by the example so that the whole team can follow him/her. Moreover, as a physician led organization, focusing on addressing patients' problems first has been key to success for our company us," he says. Abiding by the same principle, he laid the foundation of ATP in 2016 with a mission to improve the healthcare access for his mother remotely in his hometown—Pakistan.
He and his team launched their first project, SHIFA4U, in Pakistan (with Amazon of healthcare model) which enabled immigrants like him to be involved in healthcare of their family members back home by providing an online healthcare system. The project soon gained public appeal and won various national and international awards, including invitation to the United Nations. "This immense achievement has helped us to bring the concept of SHIFA4U to the U.S. Today, we are not expanding just in the U.S. but have also started operations in Australia and soon in other countries," he notes. Besides that, Dr. Ahmed represented ATP at the UN's special meeting on Universal HealthCare in 2019 and is a renowned international digital healthcare expert & speaker.
What a Goal!
Being a mission-driven company, ATP focuses greatly on building a connected healthcare model through its central patient centric platform, and around this platform, they design other integrated service platforms. Unlike other healthcare companies that provide a service/solution for one service line, ATP functions on a digital connected healthcare model. Moreover, Dr. Ahmed foresees the role of digital technology exponentially increasing in healthcare segment and aims to transform the health industry into a worldwide network of interconnected healthcare ecosystems to enable top quality care available to everyone across the globe.
The company is today well equipped to achieve this goal through its innovative solutions. For instance, CURA4U is one stop healthcare platform which facilitates patients in finding the right care at right price and offers scheduling of services including doctors, labs (in partnership with Quest Diagnostics), radiology (over 900 radiology centers), pharmacy, and homecare services with price transparency. Additionally, SmartClinix is a customizable 360-degree online care/telemedicine platform designed by physicians for physicians to enable them to start their own online clinics. It is also being used in various clinical settings including hospitals for inpatient telemedicine services and senior living facilities.
Not to mention, utilizing its specialty physicians network, ATP has now started its new vertical of Specialty Based Online Clinics which would offer the connected healthcare model of specialty care directly to the patients starting with NeuroX project (for neurological and neuropsychological disorders) so they can get comprehensive, convenient and affordable care at their homes.
The Need of the Hour
With the pandemic of COVID-19 engulfing the world, the telemedicine adoption has accelerated to greater level. As most telemedicine companies or platforms mainly offer only virtual care visit between physician and patient, Dr. Ahmed points out that a comprehensive healthcare system is the need of the hour. "An integrated digital ecosystem which not only offers virtual care visits but also facilitates delivery of other services is the future. Moreover, most companies offer model where you do not get continuation of care. There is a huge need for services that provide continuation of care in the management of chronic care diseases," he says. And that's where ATP offers a connected healthcare model with integrated specialty care platforms. Essentially, it is about building online healthcare system and bringing the healthcare services at patients' doorsteps. It includes online doctors' visits followed by diagnostic services at home (wherever possible) as well as the delivery of medicines and other services at home. Remote patient monitoring and integration of electronic healthcare records are key component of this model.
Furthermore, ATP has been helping physicians' practices to start their own online clinics by offering its SmartClinix platform, even before the pandemic. During COVID-19, they find more demand in other verticals such as rehab facilities which have been virtually locked down to visitors and have limited specialty care physicians' access. "As part of our mission of giving back to society, we have also been enabling many charity or volunteer clinics to go online for their patients who cannot afford healthcare otherwise."
Strengthening the Journey   
Barriers to missions only strengthen the journey. "I and our whole team view our innovative work as a mission rather than a business and that mission is to improve healthcare access, affordability and awareness (patient education). The biggest challenge to this mission is the overly complex regulatory barriers," notes Dr. Ahmed. "Of course, healthcare needs to be tightly regulated; however, at the same time, those regulations should not become a significant barrier to innovation and especially to healthcare access." For example, every state in US requires physicians to have its own state licensure and has its own telemedicine laws in addition to the payment barriers. (this barrier is in addition to payment barriers by insurances). These barriers have caused telemedicine adoption to be slow, hence, has affected healthcare access. "With COVID-19, we are seeing that removing these overly barriers have resulted in accelerated adoption to telemedicine and improved the access and outcome."
For Dr. Ahmed, the future is now, and his mission journey continues, despite the challenges, to conquer new heights in the digital health and telemedicine space & to make accessible healthcare a global phenomenon.