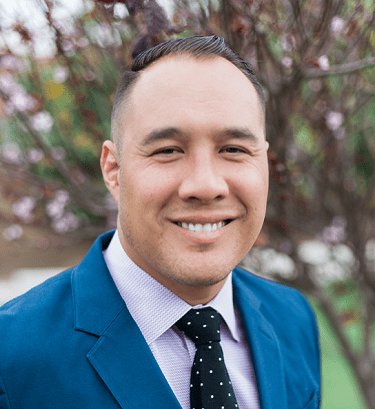 Persosa: Bridging the Consumer Experience Gap  Gregory Lim, CEO & Co-founder, Persosa
Bridging the Consumer Experience Gap
A few years ago, Greg Lim was working with Spiritual Gangster, a pioneer in the yoga clothing industry that is popular with yogis and celebrities. He was looking for an easy-to-implement solution to create personalized customer experiences on their website as they were releasing new men's and children's clothing lines. With their current homepage being designed for a female audience, he feared they would lose the potential men's and children's customers. The search and lack of solutions led him to co-found Persosa to solve his clients exact needs. "Since then, we developed a personalization platform, Persosa, and continued to develop additional functionality to meet the demands of the industry," says Greg, CEO and Co-founder, Persosa.
With digitization and changing consumer expectations, companies have been facing a consumer experience gap between how well they think their consumer experience is and how the consumers really feel about their interactions. It's now imperative that companies better understand what their consumer wants, while finding more effective ways to own and use the customer data. This data allows them to deliver personalized experiences that will keep consumers coming back to their brand in the future. "However, disconnected data and experiences impact both businesses and consumers. Businesses struggle to own, track, and monetize their data which results in consumers receiving disconnected experiences across their interactions with brands," points out Greg. Persosa strives to bridge this gap and creates personalized and connected experiences across all consumer touch points through their purpose-built solutions that address both data ownership and monetization of the data through connected experiences that delight and engage the end consumer.
For instance, Cumulus Networks, who helps organizations run their data center networks more efficiently, needed a better way to serve their website visitors and prospects through their website. They had to make a change and improve their digital experience in order to increase customer engagement and leads. With Persosa, Cumulus was able to personalize the onsite customer journey for a variety of audiences based on specific factors such as number of visits, content viewed and white papers downloaded. This provided a different experience for visitors every time they came to the website, which helped them move down the funnel toward the ultimate goal of becoming a qualified lead.
Persosa isn't resting on their success, they are already taking their proven technology and applying it to the TV industry, creating personalized 2nd screen experiences.  "We know that 94% of viewers watch TV with a 2nd device in their hand and want to be the company that delights audiences by creating connected experiences between TVs and mobile devices in real time," said Greg, sharing his vision for the future of entertainment and marketing.  "All of this is built upon our proprietary Identity Network that enables real time customer tracking and segmentation, including cross-domain tracking once third-party cookies are sunset in 2022," states Greg.
As per the recent reports, Google has announced the sunsetting of third-party cookies, the foundation of most marketing platforms and initiatives. Due to the privacy concerns around the cookies, Chrome will no longer be supporting them as of 2022, and Safari already does not support them. As for marketers, the identity resolution of their consumers will drop significantly unless they find ways to supplement the resolution of third-party cookies. Persosa, however, is on the forefront of this change. They have developed a solution for brands and media companies that will help them build their identity resolution so that when third-party cookies go away they can continue to deliver personalized, data-driven experiences to increase revenue while delighting their customers.