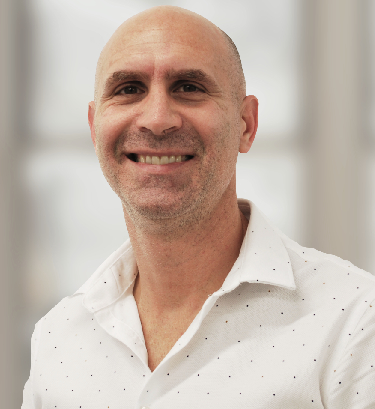 C2RO™: Creating a deeper, more powerful AI integration channel  Riccardo Badalone, CEO, C2RO
C2RO™: Creating a deeper, more powerful AI integration channel
Riccardo is an entrepreneur with a talent for matching technology to customer needs, and a passion for building execution teams. He is the CEO of C2RO™, a leading global provider of Privacy-Aware AI-powered video analytics for physical spaces using proprietary edge-cloud AI and computer vision technologies. Riccardo speaks on an array of topics. Excerpts from an interview:
Conception of C2RO™
C2RO transforms human behavior into actionable data for the enterprise. C2RO ENTERA is the only privacy-aware AI video analytics solution to deliver vertically integrated AI-based journey, engagement (impressions, touch) and 100% Faceless Socio-Demographic analysis while ensuring compliance with the world's most stringent data privacy protection regulations. Key market segments are Retail, Smart City, Transportation, Industry 4.0. Riccardo says that they learnt from customers that there is no 'Google Analytics' of the physical space. "Businesses were lacking the ability to perform A/B testing in the real world and could not apply common sense data driven approaches at scale in their physical environments. We opened their eyes to the fact that the decision-making process is hindered by a lack of accurate data and leads to missed opportunities, inefficient processes, and ultimately lost sales."
The C2RO™ biometric-free solutions are built for scale and reuse existing surveillance cameras while being fully compliant with the most restrictive data privacy regulations in the world including the EU's GDPR, PIPEDA and CCPA.
AI technology – Challenges galore
Riccardo stressed on the need to take a proactive and responsible approach to the development and deployment of AI in the post-pandemic world. By doing so, he feels, AI can be used in a safe, ethical, and effective manner. He also suggests developing ethical and responsible AI, with focus on building AI systems that are transparent, explainable, and unbiased along with ensuring data privacy and security. To make sure data privacy and security is of utmost importance, one needs to take necessary measures to protect personal data and guard against potential cyber threats. "Collaborate with other stakeholders including regulators, industry associations, and other experts, to identify potential risks and develop best practices and guidelines for AI development and deployment and building trust with customers by being transparent about their technology are few of the hacks he recommends."
C2RO AI solution
As a first company in the world to develop a 100% faceless video analytics AI platform, C2RO™ remains unique. "We have the deepest AI integration in the industry with powerful AI-based camera to camera reconnection, full analysis of physical orientation and engagement metrics, combined with highly accurate socio-demographic classification. And at the same time, the system is explicitly designed to never use any personal data to achieve those amazing results, making it the safest video analytics AI platform in the world."
ENTERA™, C2RO's flagship product, is the most advanced GDPR-Compliant Video Analytics Platform in the world. It is so powerful that analysis capabilities in the physical space are now approaching if not exceeding those of the digital world. For the first time companies can understand interactions between people and products, and link those interactions with journeys and demographic information. This is highly transformative in the world of customer service, advertising attribution, loss prevention.
The solution is also architected for large scale deployment. ENTERA™ enables unprecedented savings on Edge Computing for large deployments across thousands of sites. ENTERA™ is a cross-market product and has been deployed globally at Tier-1 customer sites in retail, malls, enterprise and commercial real estate, smart city and transportation, public safety and security, Industry 4.0, AIoT, and more.
Leadership traits
This passionate entrepreneur believes in the importance of building strong personal relationships with his team and in having a relentless focus on excellence and execution, imbibing a part of the culture, goes a long way in driving a successful business. "A team's ability to make the impossible happen is an indispensable ingredient to any start-up's success. C2RO has that in spades. Build strong relationships, take execution seriously and never promise technology that has no chance of working. Use your instinct to be innovative and creative enough to keep ahead of your competition, and far enough ahead that your customers keep investing in you, but never so far that you cannot eventually deliver what you promised." Riccardo urges entrepreneurs."
"Embrace change and stop looking back: Something that was a great idea yesterday, may be proven to be the wrong path today. You may have spent weeks or months arriving at a conclusion in a 'strategic' and 'thoughtful' way, only to have it all blown up in one short, unspectacular conversation. It happens all the time and learning to recognize a change agent fast and objectively is very powerful."