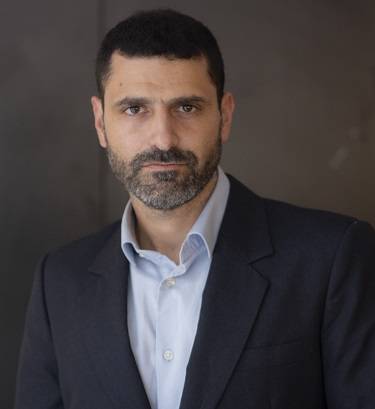 Lendlord: Property investment simplified with Lendlord  Aviram Shahar, Co-founder & CEO, Lendlord
Lendlord: Property investment simplified with Lendlord
Over 24 years of extensive professional experience in various industries, Aviram is a passionate entrepreneur. He has over 17 years of experience in software development management & product management. His strong leadership skills coupled with expertise in building, running and motivating cross-functional and goal-driven large teams, has helped him carve a niche for himself in the fintech industry. He is the CEO of Lendlord that provides portfolio landlords and property investors with an online platform to run and grow their property business and obtain access to tailored finance based on their profile. Excerpts from an interview:
Conception of Lendlord
Observes Aviram that there is a dearth of digital solutions for unprofessional / semi-professional landlords and property investors, especially when they need to apply for financing. "Understanding what financial options are available and how to obtain them when purchasing a new property or refinancing an existing one is a cumbersome and complicated process, so we knew there was a problem here that technology could solve."
Lendlord is created with one primary goal: to make your portfolio work for you. Helping you take control of your property portfolio, the smart way. "We will help you grow by managing, tracking, and optimizing your property portfolio and start improving your property business profitability.
Fintechs- Bolstering innovation
Focus is the main trait that Aviram vouches for. "Fintechs should focus on the areas that really need disruption, the places where the traditional solutions are not giving the right answer and the focus should be there."
Lendlord – The solutions
Lendlord supports the property investor throughout the entire lifecycle of the property. Starting with the pre-acquisition stage, the firm provides tools to help source properties, analyze potential deals, and get detailed information about the property and the area. "During the acquisition stage, we help the investor obtain the finance they need in order to make the purchase (online and tailored to the investor profile) and during the ownership, management, and growth stages, we help the investor to manage the cash flow as well as receiving valuable insights into the performance of the properties and into finance and refinance opportunities."
Says Aviram that Lendlord's dashboard provides its customers details on ongoing metrics on their portfolio health, historical trend of your portfolio growth and P&L suggestions on potential savings on your mortgage costs, upcoming due dates and more, all in one place.
Leadership traits
"Can Do attitude- says Aviram is important. "Nothing is impossible, and all we need to do is figure out how to get there. Another important rule for me as a leader is: DBMPBMS – Don't bring me problems, bring me solutions" (or alternatives). The initiative pushes everyone in the organization to think bigger and take accountability for their areas of responsibilities."
He also thinks that entrepreneurs should truly believe in the vision and mission of whatever they are leading. "However, while making your decisions, you should definitely work with data, surround yourself with knowledgeable and well-experienced people, and ensure that your team can challenge you."
The success mantras
Flexibility is yet another trait entrepreneur should possess, feels Aviram. "The best financial companies should look at each customer and try to tailor the best solution based on their profiles rather than just ticking boxes. Therefore, we founded Lendlord, using technology, you can take into account many other parameters of a potential clients and by that you can tailor made financial products directly to their needs."