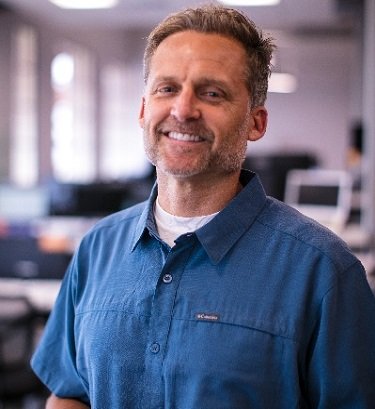 Strategic Leadership  Scott Shreeve, CEO, Crossover Health
Strategic Leadership
I wrote about a leadership framework that has helped me in a post I called "Shepherds vs. Sheepherders." While a simple perspective, I think it has profound implications for any kind of leader. What I have learned from leading individuals and teams is that people want to be part of a great cause, they want to work with other people who share their values, and they want to grow and progress based on honest, constructive feedback and stretch opportunities. 
The Journey
We shared a belief that healthcare has to be radically transformed and we knew this change was not going to come quickly through the government, provider organizations, or payers. We believed that the self-funded employer was the entity who best understood the urgency to change healthcare and was also in the best position to catalyze the change. We have had the great privilege of being the trusted partner of many of the world's most progressive self-funded employers — health activists as we call them — that are deeply motivated to redesign the healthcare supply chain. We began with primary care as we knew that it was the key place to drive trust and to navigate patients through the rest of the complex, confusing, and the costly healthcare system. Over time, we have introduced additional capabilities to impact more and more of our employer partners healthcare spending. We are now beginning to see many other types of risk-bearing entities (health plans, third party administrators, etc.) that aggregate thousands of lives interested in being part of this advanced primary health movement.
Beyond Crossover Health
I have always been interested in how and why large antiquated or inefficient industries are disrupted. My first company was the first open-source enterprise electronic health record which introduced me to the concepts of value creation, decentralization, self-determination and building communities. The latest iteration of this interest for me is the crypto currency block chain space where fundamental issues of monetary policy, Permissionless banking, individual freedom, and the associated political and cultural paradigm shifts are being hashed through in real-time. On a personal level, I am blessed to have a wonderful wife and four beautiful children who both tolerate my idiosyncrasies and tag along (read: take charge!) of our many adventures. We are fortunate to live near and take full advantage of all the ocean-related activities in Southern California.
Advice to Entrepreneurs
Fearless is one of our core values. We initially chose "courage" but we felt it did not properly convey our intent as it failed to adequately describe the level of deep personal conviction we felt was required to do something exceptional. What I love is that we have been largely able to instill this belief in our culture, where people dig to find the right answer, put in the extra effort to design everything, and to lift others as a means to progress yourself. Failure in our culture is expected and permitted, all broken windows are expected to be fixed instead of tolerated, and "burn the boats" is both a meme and motivation.
Taking the Long View
We have a saying at Crossover that "what was impossible becomes improbable and ultimately inevitable." We have often used this as our catchphrase to remind us to stay pleasantly persistent, doggedly determined, and unrelenting in our quest to fundamentally transform healthcare. It amazes me what can happen when you "will" something into being.