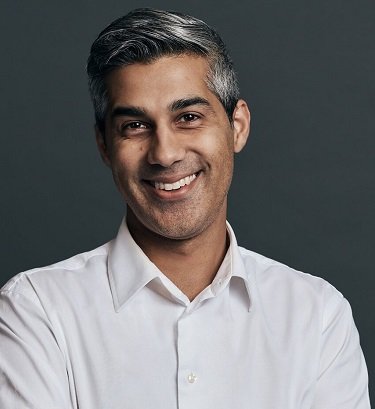 A Valuable Journey of Customer Data  Kabir Shahani, CEO, Amperity

A Valuable Journey of Customer Data
While his business has grown into one of Seattle's most respected and sought after enterprise software companies, Kabir Shahani is in the business of people. He believes in connecting people with technology to help them be more successful, improve business results, and get more value out of their daily work. "Though technology is often misunderstood to be better suited than humans to solve the most complex problems," Shahani says, "we must not lose sight that it is best used to enhance and augment human capacity." For instance, most modern businesses' real capital is knowledge, and how it is spread and shared across organizations has a large impact on the effectiveness of the businesses. Today, Artificial Intelligence (AI) helps to organize, promote, and retrieve that knowledge from many internal systems and processes. Keeping this as a foundational principle, Amperity was born. "Our mission is to help people use data to serve the customer."
Amperity offers brands a way to leverage their existing customer data to enable insights about their customer base or recommend actions which will improve customer-centric decision making, customer experiences, and marketing. At Amperity, "we study the obstacles teams face when there is no single source of truth about the customer, with every system asserting its own representation of an individual," notes Shahani. The common wisdom in marketing technology circles is that the way to address this problem is to try to "normalize" data to a common format and find a single identifier to rule them all (typically a loyalty number or an email address). But in practice, this approach seldom works. That's because of the realities of real-world customer data: customers supply a host of varying identifiers across channels; key pieces of data are missing; typos and errors run rampant; identifiers change or are added with marriages, moves, and job changes, new data sources; new data sources and channels are constantly being layered into a brand's ecosystem. This creates a tsunami of customer data that most businesses are drowning in, despite knowing it's their most valuable asset.
"Amperity takes a different approach. In order to build the richest and most accurate view of customers possible—even when data is incomplete, inconsistent, and lacks identifiers across systems—Amperity uses AI to find the hidden connections and insights in all of a brand's data. This lets businesses unify all customer data, from any source, without it being limited to a single format or set of identifiers. It's a complete Customer 360 view for deep and contextual understanding of customers at the individual level, and it's durable as data continues to grow and evolve."
The Unique Approach
Shahani has always been passionate about capturing the value of customer data through modern technology. Most companies have a glut of data which could fundamentally transform their businesses, but they can't extract value from it due to both the scale and expertise required to understand and manage it effectively. Amperity's approach handles the inherent complexity and scale of customer data by applying machine learning, enterprise-grade security, and cloud efficiencies across every facet of customer data management—from identity resolution to predictive insights.
They take company data about customers and use patented identity resolution models, which can "stitch" together customer records from multiple data sources at billion-plus scale in order to deliver a high-quality customer-centric profile of each customer and how they behave. These profiles can be used to provide customers with relevant, more personalized brand experiences across every interaction. "We also generate dozens of predictive insights on every customer—who's likely to churn, who's warming, who's cooling, who is likely to respond to which offer of product—and automatically surface the insights that matter most to your business," points out Shahani.
The Design
In a world where customer data is massive, full of errors, takes on different shapes and formats, and is impossible to unify and maintain using existing tools and approaches, Amperity invented next-generation customer data management capabilities, powered by AI, and designed for the complexities and messiness of real-world customer data. These tools provide the sophistication, flexibility, and scale to finally deliver (and easily maintain) a Customer 360 view in a fraction of the time.
They also provide interactive visualizations to track customer metrics and capabilities to generate and compare audiences, so companies can quickly find the insights, audiences, and actions that move all the right needles in all the right directions. Moreover, Amperity connects seamlessly to companies' existing campaign deployment ecosystem, not trapping their data or making them rip and replace overlapping capabilities. Shahani adds, "Things change. Our customers want the flexibility to try a new tool or cloud provider, turn off a data stream, or launch a new set of use cases. Amperity adapts to these changes, scales to their data, and ensures their investment stays future-proof over time."
The Focus
"This year, I'm committed to controlling the six inches between my ears. It's about mindset. There were a number of moments in 2019 when I lost track of how important that is, and how powerful it can be when given priority and focus. Ultimately, how we think affects how we feel, and how we feel affects how we behave." Being a determined leader, Shahani pays attention to his thoughts and intentions in order to make them more productive and helpful. "Every single action—every single outcome—starts with the mind."
It is with this same spirit and acceptance, he drives the team at Amperity. Shahani's courage in stepping forward exemplifies boldness in the face of a foundational data challenge that marketers, analysts, and IT teams have been battling with for over 25 years. "For me, failure isn't an option, so it doesn't become a fear. If you never give up, you'll find a way to succeed, even if that means doing something a different way or doing something different altogether."
The Vision
Being the only Customer Data Platform (CDP) that is using AI and patented technology to solve the biggest challenges standing between having customer data and using customer data—giving brands the power to know their customers, make strategic decisions, and take the right actions to serve individuals—Amperity envisions ubiquity. "I haven't yet attained my dream of every D2C business in the world leveraging the power of Amperity's technology."
The problem they solve is highly technical, ever-evolving, and specific to the business needs of companies of different sizes, different capabilities, team structures, and industries. "For our customers, we see job satisfaction dramatically increasing. For any world-leading consumer brand, the need is to work on the most impactful initiatives that will grow the business. If 80 percent of their time is spent working on data hygiene, this isn't feasible." By replacing that work with AI and technology that will do it for them, Amperity helps teams carve out time to work on the businesses' most valuable problems and allows them to unleash their best ideas. "We see it as accelerating the flywheel for our customers to create value for the consumer. Any brand that wants to build a future, must embrace advancements in technology such as AI and cloud-scale. And that starts with building a data foundation that enables them to finally take control of their customer data." Shahani ends.