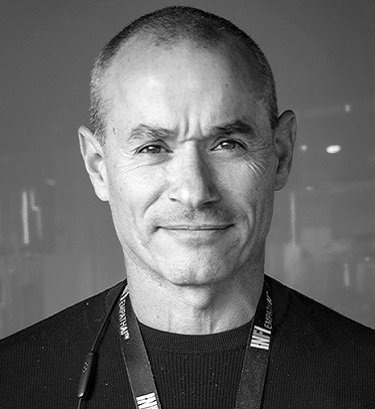 Personalizing human-machine interaction  Yoram Kraus, CEO, InfiBond
Personalizing human-machine interaction
InfiBond, a pioneer in human analytics, has cracked the code for understanding what drives human behavior through the relationship of individuals with their mobile devices. It allows INFI to provide a human dimension to every Human-Machine interaction in the digital sphere. The company, headquartered in Tel Aviv, has developed an empathic AI predictive platform, EmpathAI™, which integrates validated psychological models into applied mathematics and AI.
Referring to the company's personality-driven AI, Yoram Kraus, the company's CEO, said that the digital world, in a race to understand personalities of individuals, is progressing at an exponential pace through AI and other technological innovations. "This step is critical for enabling machines to interact with humans. Unfortunately, though, available solutions attempting to engage users are typically one-size-fit-all. This means that customer targeting has reached a glass ceiling as it is based mainly on historical data and demographics", he pointed out. Kraus described Infibond as a bridge that adds the dimension of empathy to human-machine interaction. "This serves as an additional layer of human understanding that complements existing AI technologies", he said.
Business impacts
Kraus explains that EmpathAI™, by applying an empathic approach, will improve every aspect of our lives. Its technological platform is positioned to disrupt such spheres as finance, eCommerce, healthcare, HR, eLearning, and online marketplaces.
"Using INFI in finance, service providers can mitigate risk and reduce rejection rates dramatically, on credit cards and loan applications and deliver unbeatable service by tailoring user experiences to personalities which enhances usability and satisfaction", he said. "In eCommerce, sellers customize offers to personalities to approach buyers in the optimal manner  to improve responsiveness to content, and instill trust and loyalty between buyers and brands. In healthcare, providers use INFI to tailor patient journeys to personalities to increase treatment adherence, and to flag emotional and cognitive signs to prevent disease onset."
INFI's technology complies with European GDPR, U.S privacy laws and other key international data protection regulation standards.
Teaching machines to understand humans
"As a pioneer in the B2B2C AI space, INFI is educating the market, by demonstrating the value derived from a technology that understands and responds to individual personalities. We have partnered with leading companies, such as AMDOCS, that expose us to their global user base. This allows us now to shorten go-to-market penetration, as we look to secure new customers using INFI's EmpathAI™ technology worldwide", he said. "One of the biggest challenges of AI companies is to teach machines to extract insights from data so that they can provide better services to users. Recent machine-learning methods  group individuals by market segments and 'tribes', based on an understanding of WHAT a group of people might need according to past behavioral patterns and demographics. With INFI's revolutionary solution we can generate, based on mobile no-sense data / metadata, personality insights and motivators which provide a deeper understanding of WHY individuals behave the way they do", said Kraus.
Make the world a better place
INFI aims to revolutionize the way humans will interact in the digital world. "EmpathAI™ will complement and improve any technology or system, so as soon as it's embedded in the app of INFI's customers end users can benefit from the addition of a 'human touch'", said Kraus.
"I believe that we can change the lives of every individual around the world in numerous aspects of their lives which pertains to needs and wishes. We fulfil the missing dimension that everyone has been waiting for—a need that is long overdue. I am thrilled that our clients and partners around the world feel the same way and work tirelessly to make this a success", added Kraus.
I founded INFI in 2013, with a professional leadership team with incredible minds. We have brought INFI to a point where we are primed to make this world a better place for every person and for humanity as a whole", Kraus concluded.