The All-Inclusive Hearing Care Solution That's Changing An Industry
The All-Inclusive Hearing Care Solution That's Changing An Industry
Lexie Hearing®, an innovative game-changer in the US hearing aid market, is on a mission to make better hearing accessible to everyone with an all-inclusive, affordable hearing care solution that includes quality, medical-grade hearing aids. The team at Lexie is passionate about helping people enjoy healthy hearing without the need to spend thousands of dollars, recognizing that too many people do not wear hearing aids because they are so expensive. That's why Lexie Hearing® is changing the industry. They bring a great experience to customers with high-quality hearing aids, a customer care program that proves that people with hearing loss are at the heart of everything they do, and smart technology that gives customers control of their hearing experience.
What really sets Lexie Hearing® apart is its competitive pricing. By leveraging smart technology and remote care, Lexie hearing aids deliver the quality and features expected from premium hearing aids, at 80% less than the average industry cost. Customers can either purchase the hearing aids with a one-time payment of $799 or they can subscribe to an all-inclusive Lexie Hearing package and make 24 monthly payments of only $49. The subscription plan includes all the accessories and batteries customers need to be delivered at regular intervals, as well as risk cover for any breakages and losses. Both offers include Lexie Rewards®, a first-of-its-kind rewards and behavior change program, that incentivizes customers to wear their hearing aids by giving them points that can be redeemed on purchases in the Lexie App or used towards discounting their monthly subscription fee . Customers can also enjoy peace of mind knowing that they can try their hearing aids absolutely risk-free, with a 45-day money-back guarantee.
Earlier in April this year, Walgreens also announced that for the first time ever, hearing aids are available in select Walgreens as well as available online through Walgreens Find Care®. Select stores across Colorado, Arizona, North Carolina, Tennessee, and Texas will have Lexie Lumen hearing aids available for purchase, while online sales are available nationwide. The small, discreet hearing aid comes in 5 different colors. Included in the box are slim tubes and domes in a range of sizes to ensure the perfect fit, and batteries and cleaning tools so that customers can properly maintain their hearing aids.
An invaluable resource, the Lexie App, helps customers take control of their hearing experience. Once the hearing aids have been delivered, customers can use the app to take a hearing check and program their hearing aids according to their unique hearing profile. By following easy step-by-step instructions, the hearing aids can be personalized and if at any point the customer needs help, they have access to product and hearing experts via video or voice call in the Lexie App. Customers can also easily opt-in to Lexie Rewards® through the app and start earning their points by reaching their wearing and activity goals.
Lexie was developed by hearX Group, an impact-driven company that has provided over 1.2 million hearing tests in 190 countries globally. hearX takes pride in providing an entirely new way to overcome traditional barriers to the detection, diagnosis, and treatment of disabling hearing loss.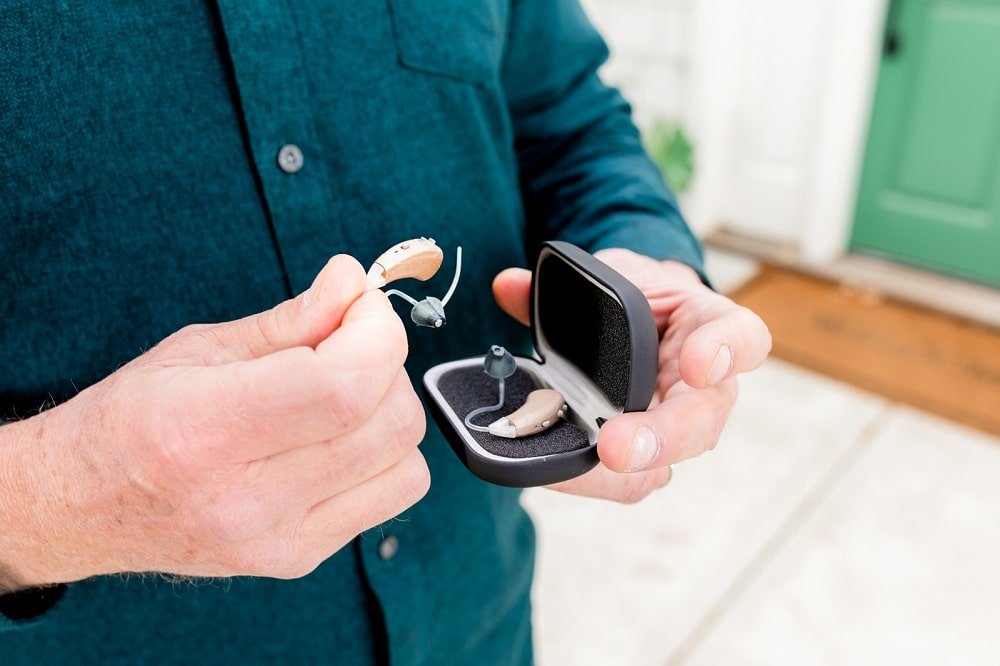 For queries related to this document, please contact:
LISE OELRICH
COMMUNICATIONS LEAD
Healthcare Data Interoperability: Seamless Information Exchange for Better Care Coordination
Healthcare data interoperability refers to the ability of different healthcare systems, applications, and devices to exchange and interpret data seamlessly. It enables the sharing of patient information across various healthcare settings, such as hospitals, clinics, laboratories, and pharmacies. By facilitating the flow of data, healthcare data interoperability enhances care coordination, improves patient safety, and enables more informed decision-making.
Interoperability ensures that patient information is accessible to authorized healthcare providers when and where it is needed. It allows clinicians to have a comprehensive view of a patient's medical history, test results, medications, and treatment plans, regardless of the healthcare system or organization where the information was generated. This holistic view of patient data enables better care coordination and reduces the risk of errors and duplication of tests or treatments.
Seamless information exchange through interoperable systems also supports timely and efficient healthcare delivery. It enables healthcare professionals to securely share information electronically, reducing the reliance on paper-based records and manual processes. This leads to faster communication and collaboration among care teams, which is particularly crucial in emergency situations or when patients transition between different healthcare settings.
Healthcare data interoperability also benefits patients by empowering them to actively participate in their care. Patients can access and share their health records with different healthcare providers, facilitating continuity of care and improving patient engagement. Interoperability also enables the integration of patient-generated data from wearable devices or mobile health apps into electronic health records, providing a more comprehensive and real-time view of a patient's health status.
Moreover, interoperability supports population health management and research efforts. Aggregated and de-identified data from diverse sources can be analyzed to identify trends, patterns, and public health risks. This data can inform public health interventions, policy-making, and research studies, leading to improved health outcomes and evidence-based decision-making.
To achieve healthcare data interoperability, standards and protocols for data exchange, such as HL7 FHIR (Fast Healthcare Interoperability Resources) and DICOM (Digital Imaging and Communications in Medicine), are utilized. These standards ensure the consistent and secure transfer of data between systems and facilitate the interpretation and integration of data from different sources.
However, challenges remain in achieving widespread interoperability. Variations in data formats, privacy and security concerns, and the complexity of integrating legacy systems are some of the barriers that need to be addressed. Stakeholder collaboration, policy initiatives, and the development of standardized interfaces are crucial for promoting interoperability and realizing its full potential in improving care coordination and patient outcomes.
In summary, healthcare data interoperability enables seamless information exchange and sharing among healthcare systems, contributing to better care coordination, patient safety, and informed decision-making. It supports timely and efficient healthcare delivery, empowers patients, facilitates population health management, and advances research efforts. Overcoming challenges and promoting interoperability standards will be essential for realizing the full benefits of interoperable healthcare systems.
Cybersecurity in Healthcare: Protecting Patient Privacy and Medical Devices
Cybersecurity is a critical concern in healthcare, as the industry increasingly relies on digital technologies to store and transmit sensitive patient information and operate interconnected medical devices. Protecting patient privacy and securing medical devices from cyber threats are paramount. Here's an overview of cybersecurity measures in healthcare:
Data Encryption: Encryption converts patient data into a coded form that can only be accessed with the correct decryption key. Implementing encryption techniques for data at rest (stored) and in transit (being transmitted) adds a layer of protection against unauthorized access or interception.
Secure Authentication: Strong authentication methods, such as multi-factor authentication (MFA), should be implemented to ensure that only authorized individuals can access sensitive systems or patient records. MFA typically involves a combination of passwords, biometrics, smart cards, or tokens for user authentication.
Robust Access Controls: Access controls should be implemented to restrict data and system access to authorized personnel only. This includes role-based access controls (RBAC) that provide appropriate privileges based on users' roles and responsibilities. Regular access reviews and audits help ensure that access privileges are granted and revoked appropriately.
Regular Patching and Updates: Healthcare organizations should regularly apply security patches and updates to their software systems, including electronic health record (EHR) systems, medical devices, and network infrastructure. Patching vulnerabilities promptly helps prevent exploitation by cybercriminals.
Network Segmentation: Segmenting networks into separate zones based on security levels can help contain potential breaches and limit the lateral movement of threats. Critical systems and sensitive data should be isolated within secure network segments, reducing the risk of unauthorized access or data exfiltration.
Security Awareness Training: Educating healthcare staff about cybersecurity best practices is essential. Training programs should cover topics such as recognizing phishing emails, creating strong passwords, avoiding suspicious links or downloads, and reporting potential security incidents promptly. Staff members should be aware of their role in maintaining a secure environment and protecting patient data.
Incident Response and Recovery Planning: Establishing an incident response plan helps healthcare organizations respond promptly to security incidents. This includes identifying a designated incident response team, outlining communication procedures, and conducting regular drills to test the effectiveness of the plan. Data backup and recovery mechanisms should be in place to restore operations in case of a breach or system failure.
Medical Device Security: Medical devices, such as implantable devices, infusion pumps, and diagnostic equipment, should be designed with security in mind. This includes secure device authentication, data encryption, and regular patching. Healthcare organizations should also establish protocols for monitoring and managing the security of medical devices throughout their lifecycle.
Vendor Management: Healthcare organizations should carefully evaluate and select vendors based on their cybersecurity practices. Contracts with vendors should include provisions for data security, breach notification, and ongoing support and maintenance of systems. Regular security assessments of vendors can help ensure that they meet the required security standards.
Regulatory Compliance: Healthcare organizations must adhere to relevant data protection and privacy regulations, such as the Health Insurance Portability and Accountability Act (HIPAA) in the United States. Compliance with these regulations helps ensure the protection of patient information and establishes a framework for cybersecurity practices.
Cybersecurity in healthcare is an ongoing effort. Healthcare organizations should stay informed about emerging threats, collaborate with industry partners and government agencies, and continuously evaluate and update their security measures to address evolving cyber risks. By prioritizing cybersecurity, healthcare providers can safeguard patient privacy, protect critical systems and data, and maintain trust in the digital healthcare ecosystem.
Internet of Medical Things (IoMT): Connected Devices and Healthcare Monitoring
The Internet of Medical Things (IoMT) refers to the network of interconnected medical devices, sensors, software applications, and healthcare systems that collect, transmit, and analyze patient health data. IoMT is revolutionizing healthcare monitoring and management in several ways:
Remote Patient Monitoring: IoMT enables remote patient monitoring, allowing healthcare providers to monitor patients' vital signs, health metrics, and symptoms from a distance. Wearable devices, such as fitness trackers or smartwatches, can continuously collect data like heart rate, blood pressure, activity levels, and sleep patterns. This real-time information can alert healthcare professionals to any abnormalities or changes in a patient's condition, facilitating early intervention and personalized care.
Chronic Disease Management: IoMT plays a crucial role in managing chronic diseases, such as diabetes, heart disease, and respiratory conditions. Connected devices, such as glucose monitors, blood pressure cuffs, and spirometers, can provide patients with real-time data and reminders for medication adherence, lifestyle modifications, and self-care. This proactive monitoring allows for better disease management, reduces hospitalizations, and improves overall quality of life for patients.
Medication Management: IoMT devices can assist in medication management, helping patients adhere to their prescribed medication schedules. Smart pillboxes or medication dispensers can provide reminders and notifications for medication intake, track adherence, and send alerts to healthcare providers or caregivers if doses are missed. This technology helps prevent medication errors, improves treatment outcomes, and enhances patient safety.
Telemedicine and Virtual Consultations: IoMT facilitates telemedicine and virtual consultations, enabling patients to connect with healthcare providers remotely. Through video conferencing platforms and secure communication channels, patients can receive medical advice, discuss symptoms, and receive follow-up care without the need for in-person visits. IoMT devices can transmit real-time data during these virtual consultations, allowing healthcare providers to make informed decisions based on accurate information.
Health and Wellness Monitoring: IoMT devices extend beyond medical conditions and are also used for general health and wellness monitoring. Fitness trackers, smart scales, and sleep monitors collect data on physical activity, weight, and sleep patterns, helping individuals track their overall health status and make informed decisions regarding their lifestyle choices. This proactive approach to health monitoring can support preventive care and promote healthy behaviors.
Data Analytics and Population Health: IoMT generates vast amounts of health data that can be analyzed using advanced analytics techniques. Aggregated and anonymized data can provide valuable insights into population health trends, disease patterns, and healthcare utilization. These insights can inform public health strategies, resource allocation, and the development of targeted interventions for specific communities or at-risk populations.
Real-Time Emergency Response: IoMT devices equipped with location tracking and emergency response features can aid in emergency situations. For example, wearable devices with fall detection capabilities can automatically send alerts to emergency contacts or healthcare providers when a fall occurs. This rapid response can be critical in situations where immediate medical attention is required.
While IoMT offers numerous benefits, there are challenges to address, such as data privacy and security, interoperability between devices and systems, and ensuring the accuracy and reliability of the collected data. Additionally, it's crucial to bridge the digital divide and ensure equitable access to IoMT technologies to avoid creating healthcare disparities.
Overall, IoMT holds tremendous potential to improve healthcare monitoring, enable proactive interventions, and empower individuals to actively participate in their own health management. As technology continues to advance, the integration of IoMT devices and systems will likely become even more seamless and transformative in healthcare delivery.