The All-Inclusive Hearing Care Solution That's Changing An Industry
The All-Inclusive Hearing Care Solution That's Changing An Industry
Lexie Hearing®, an innovative game-changer in the US hearing aid market, is on a mission to make better hearing accessible to everyone with an all-inclusive, affordable hearing care solution that includes quality, medical-grade hearing aids. The team at Lexie is passionate about helping people enjoy healthy hearing without the need to spend thousands of dollars, recognizing that too many people do not wear hearing aids because they are so expensive. That's why Lexie Hearing® is changing the industry. They bring a great experience to customers with high-quality hearing aids, a customer care program that proves that people with hearing loss are at the heart of everything they do, and smart technology that gives customers control of their hearing experience.
What really sets Lexie Hearing® apart is its competitive pricing. By leveraging smart technology and remote care, Lexie hearing aids deliver the quality and features expected from premium hearing aids, at 80% less than the average industry cost. Customers can either purchase the hearing aids with a one-time payment of $799 or they can subscribe to an all-inclusive Lexie Hearing package and make 24 monthly payments of only $49. The subscription plan includes all the accessories and batteries customers need to be delivered at regular intervals, as well as risk cover for any breakages and losses. Both offers include Lexie Rewards®, a first-of-its-kind rewards and behavior change program, that incentivizes customers to wear their hearing aids by giving them points that can be redeemed on purchases in the Lexie App or used towards discounting their monthly subscription fee . Customers can also enjoy peace of mind knowing that they can try their hearing aids absolutely risk-free, with a 45-day money-back guarantee.
Earlier in April this year, Walgreens also announced that for the first time ever, hearing aids are available in select Walgreens as well as available online through Walgreens Find Care®. Select stores across Colorado, Arizona, North Carolina, Tennessee, and Texas will have Lexie Lumen hearing aids available for purchase, while online sales are available nationwide. The small, discreet hearing aid comes in 5 different colors. Included in the box are slim tubes and domes in a range of sizes to ensure the perfect fit, and batteries and cleaning tools so that customers can properly maintain their hearing aids.
An invaluable resource, the Lexie App, helps customers take control of their hearing experience. Once the hearing aids have been delivered, customers can use the app to take a hearing check and program their hearing aids according to their unique hearing profile. By following easy step-by-step instructions, the hearing aids can be personalized and if at any point the customer needs help, they have access to product and hearing experts via video or voice call in the Lexie App. Customers can also easily opt-in to Lexie Rewards® through the app and start earning their points by reaching their wearing and activity goals.
Lexie was developed by hearX Group, an impact-driven company that has provided over 1.2 million hearing tests in 190 countries globally. hearX takes pride in providing an entirely new way to overcome traditional barriers to the detection, diagnosis, and treatment of disabling hearing loss.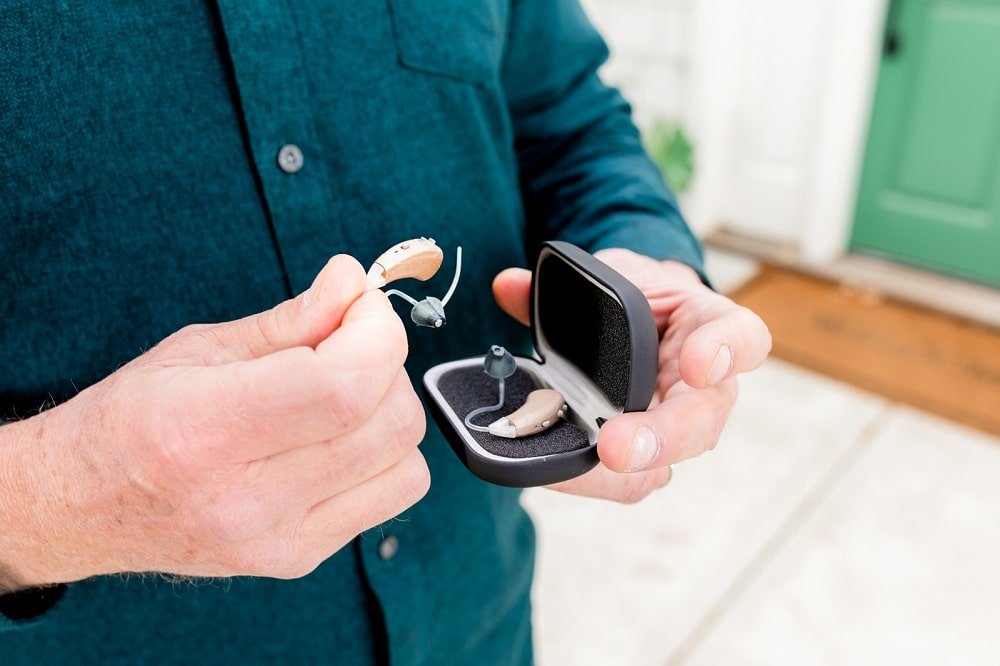 For queries related to this document, please contact:
LISE OELRICH
COMMUNICATIONS LEAD