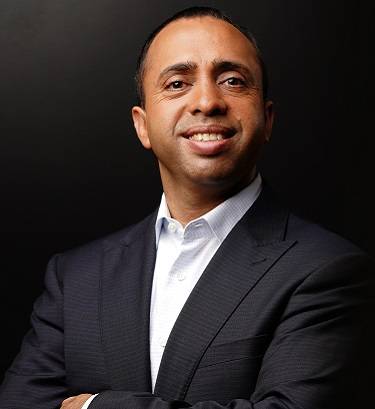 Solve.Care: Converging healthcare and blockchain  Pradeep Goel, CEO, Solve.Care
Solve.Care: Converging healthcare and blockchain
Pradeep's deep and extensive expertise in combining technology, healthcare and blockchain has helped him carve a niche in the healthcare sector. Before taking the reins at Solve.Care, a global blockchain healthcare platform company, he has led multiple innovative technology companies in the roles of CEO, COO, CIO, and CTO for over 25 years. Pradeep has been passionate about designing and building solutions for public programs, such as Medicaid, Children Health Insurance Programs, Medicare, SNAP/TANF, Child Welfare Programs, and other health insurance and health information exchanges. An accomplished speaker, he is a regular in the events circuit, delivering keynote lectures to governments and industry officials across the medical, economic, and technology sectors.
Conception of Solve.Care
Pradeep spent the last three decades exclusively working in sectors like healthcare, insurance, and IT. He says that he had the opportunity to truly witness the inefficiencies inherent in the healthcare industry. "I have also experienced first-hand the difficulties and inefficiencies with our healthcare system in getting timely care for my young son who has a developmental disorder. If I, as a healthcare professional had such difficulties in getting the proper care for my son, what more for the everyday person?" he questions. He adds that these were the primary reasons for starting Solve.Care, a global healthcare blockchain company that uses innovative approaches, while trying to solve the complex problems that plague healthcare around the world. "The Solve.Care journey began when we realized that the current healthcare system is failing us. Too complex, too costly, especially in the US, and involving too much bureaucracy. If you or a loved one becomes ill, then you unavoidably become mired in an endless cycle of attempting to coordinate medical care."
Enabling blockchain technology
Primarily, blockchain is used in a variety of ways including exercising control over who can see data, for what duration, and for what purpose, providing control of consent of user data etc. "We also use blockchain for transactions (interactions) between parties, cutting out unnecessary middlemen. Smart contracts on the chain help to reduce and automate administrative functions. It is also used for payment transactions. "Payments are instantly recorded on the chain; this provides the protection due to its immutability and auditability. In addition, we are linking SOLVE to as many fiat currencies as possible to make fiscal transactions on the platform even more convenient."
The Blockchain Journey
Although possessing decades of experience in healthcare and IT, it was blockchain and crypto that caught his attention. After experiencing and identifying the shortfalls of healthcare and learning about blockchain, with its characteristics of immutability and decentralization, he quickly realized that the blockchain was technology we could use to redefine the way healthcare is managed. "To hit the ground running, I started Solve.Care and acquired UKRSoft, an IT service company with 17 years of experience, as they were already making great advancements in blockchain."
The blockchain ecosystem – risk factors
"The biggest risk factor of the blockchain is the access security of the wallet itself." Your wallet is the encryption key to the blockchain, unfortunately once it is lost, it is lost for good. So, while everything gets anchored or written on the blockchain is encrypted and immutable, one cannot afford to let access to their data on the blockchain to be compromised, he observes. "We use the right combination of on-chain and a decentralised platform with a multi signature wallet to mitigate such risks in a secure way."
Leadership Traits
This technology enthusiast attributes both personal and interpersonal traits as driving factors for success. Firstly, is perseverance, no matter what path you choose in life or professionally there will be good days and bad days. And when experiencing bad days, introspection is always important, it's great to ask yourself how and why something may have gone wrong, but don't dwell. You just need to pick yourself up and find another way.
Which leads to the second trait, adaptability and be open to new knowledge. One can should always be open to learning something new and adapt yourself to applying that knowledge.
And the third is the ability to choose the right people around you. These would be highly capable people who would be able to execute your vision. As a leader, one needs to let go of the reins a bit and focus on the big picture, not the specific details or doing.
The success mantras
"There are no failures in life, only lessons"– This a is mantra that Pradeep lives by. The way to success is littered with a string of failures along the way. It is from these failures; the most valuable lessons can be learnt.