What advancements we can expect from 5G networks?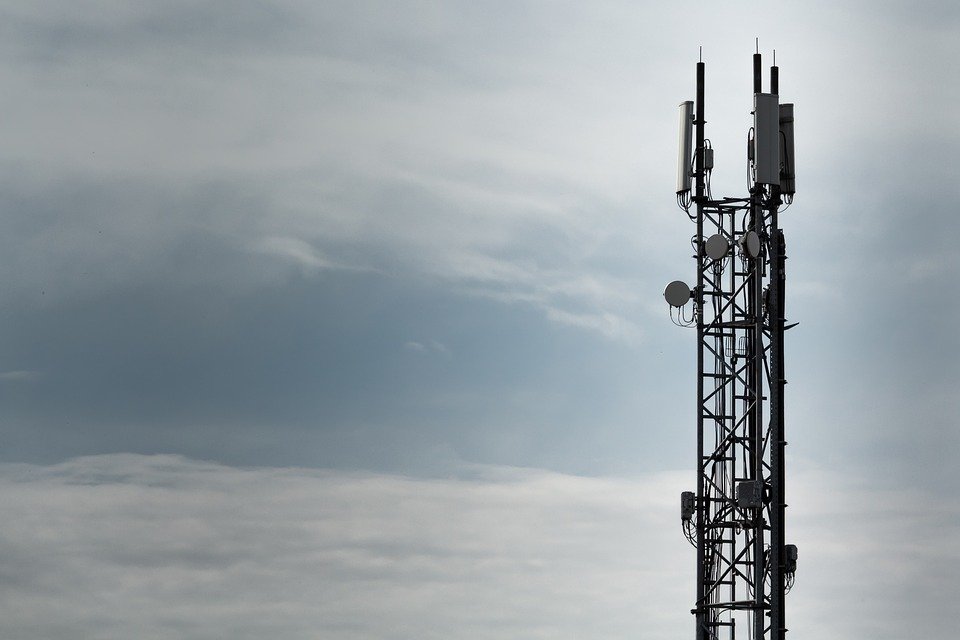 Telecom industry is one of the most booming sectors that are growing exponentially keeping every parallel step with the technological growth. In present world no one is untouched from a smartphone, right from a toddler. Advancements of telecom industry has brought us up to 4G networks that aims to serve a better even best video experience to the users, but still folks at a time struggle with a network congestion and loses the quality of their call or video.
Next generation telecom industry will be 5G which will give a permanent solution to many issues faced by the telecom industry and will serve with a number of aspects which being still assessed, but one which has been emerged as an outstanding aspect is serving with private networks. With the help of this technology, industries and companies can get their dedicated network which will be 100% congestion free and allow them to use as much as they can, in the way they want to use it.
Use in present world:
It is not just a forecast of 5G network but really this network is serving with outstanding aspect. In early days, it was hard to get in touch with the trucks went inside the mines, but now it's now possible with the help of 5G networks. Now a day's, few mines from some part of world have started using 5G to self-directed trucks into the mines, ensuring that humans are not entering into the dangerous locations of mines.
Slicing of network:
One of the most innovative aspects of 5G architecture is slicing of network. It allows any network operator to slice a portion of network and give it to a specific customer. It increases the reliability, safety and personalization of a network. This will bring an enhanced customer services and customer satisfaction with the help of AI. Well this slicing is not précised for any type of customer. The end customer may be a company, an industry, or can be also an individual.
Telecom in Rural and Remote Areas: Bridging the Digital Divide
Telecom in rural and remote areas is crucial for bridging the digital divide, ensuring that all individuals and communities have access to essential communication and information services. Here are some key considerations and initiatives in bridging the digital divide in rural and remote areas:
Infrastructure Development:

Telecom operators and governments work together to expand network infrastructure in rural and remote areas.

This includes the deployment of mobile networks, broadband internet, and fixed-line connections to ensure connectivity reaches underserved communities.

Initiatives such as the Universal Service Obligation (USO) require operators to provide basic telecom services in remote areas.

Wireless Technologies and Satellite Connectivity:

Wireless technologies, including mobile networks and wireless broadband, are often used to provide connectivity in rural and remote areas due to their cost-effectiveness and scalability.

Satellite connectivity plays a significant role in reaching areas where traditional terrestrial infrastructure is challenging to deploy.

Projects like SpaceX's Starlink and OneWeb aim to provide global broadband coverage using satellite constellations.

Community Networks:

Community networks are initiatives where local communities take an active role in providing connectivity to their own areas.

These networks are often established and operated by community organizations, cooperatives, or non-profit entities.

Community networks leverage various technologies, including wireless mesh networks, to extend connectivity to underserved areas.

Public-Private Partnerships:

Collaborations between governments, telecom operators, and other stakeholders are essential in extending telecom services to rural and remote areas.

Public-private partnerships (PPPs) help leverage the expertise and resources of both sectors to overcome challenges and deliver sustainable connectivity solutions.

PPPs can involve infrastructure sharing, subsidy programs, regulatory support, and capacity-building initiatives.

Subsidy Programs and Regulatory Incentives:

Governments often implement subsidy programs to encourage telecom operators to invest in rural and remote areas.

These programs provide financial incentives or regulatory benefits to operators willing to expand services to underserved regions.

Regulatory incentives can include reduced licensing fees, relaxed spectrum regulations, or streamlined approval processes.

Mobile Money and Digital Services:

Telecom services in rural and remote areas go beyond voice and data connectivity.

Mobile money and digital services, such as mobile banking, agricultural information services, and e-commerce platforms, can empower communities and stimulate economic growth.

These services leverage mobile networks and digital platforms to provide access to financial services, education, healthcare, and other essential digital services.

Capacity Building and Digital Literacy:

Bridging the digital divide also requires efforts to enhance digital literacy and skills in rural and remote communities.

Capacity-building programs and training initiatives help individuals and communities make the most of available connectivity and digital services.

Collaboration with local educational institutions, community organizations, and government agencies can support digital literacy programs and empower individuals to participate in the digital economy.
By addressing infrastructure gaps, leveraging appropriate technologies, fostering public-private collaborations, and promoting digital inclusion initiatives, telecom in rural and remote areas can play a vital role in bridging the digital divide. Access to reliable and affordable telecom services empowers individuals, enables economic opportunities, improves healthcare and education, and connects remote communities with the rest of the world.
Telecom Data Analytics and Insights for Network Optimization
Telecom data analytics plays a crucial role in optimizing network performance and improving the overall customer experience. By analyzing and deriving insights from the vast amount of data generated within the telecom network, operators can make data-driven decisions to enhance network efficiency, capacity planning, and service quality. Here are key aspects of telecom data analytics and its application in network optimization:
Network Performance Monitoring: Telecom data analytics enables continuous monitoring of network performance metrics such as signal strength, data speed, call drop rates, and latency. By analyzing this data in real-time, operators can identify areas of network congestion, service degradation, or potential failures. This information helps them proactively address network issues and optimize network resources for improved performance.

Traffic Analysis and Demand Forecasting: Telecom data analytics provides insights into network traffic patterns, usage trends, and peak periods. By analyzing historical data and applying predictive modeling techniques, operators can forecast future demand and plan network capacity accordingly. This helps optimize resource allocation, ensure sufficient network capacity, and minimize congestion during high-demand periods.

Customer Experience Management: Telecom data analytics allows operators to gain a comprehensive understanding of customer behavior, preferences, and satisfaction levels. By analyzing customer data, including call records, data usage, and service-related interactions, operators can identify factors impacting customer experience and take proactive measures to address issues. This includes optimizing network coverage, reducing service disruptions, and personalizing offerings to enhance customer satisfaction and loyalty.

Network Optimization and Resource Allocation: Telecom data analytics enables operators to optimize network resources by analyzing data on network traffic, device types, and usage patterns. By understanding how resources are utilized, operators can identify bottlenecks, optimize network configurations, and allocate resources more efficiently. This includes dynamically adjusting network parameters, load balancing, and implementing quality of service (QoS) strategies to ensure optimal performance for different services and user segments.

Predictive Maintenance and Fault Detection: Telecom data analytics can help identify potential network failures or issues before they occur through predictive maintenance. By analyzing network performance data and applying machine learning algorithms, operators can detect anomalies, predict equipment failures, and proactively perform maintenance tasks. This reduces downtime, enhances network reliability, and improves the overall customer experience.

Network Planning and Expansion: Telecom data analytics assists in network planning and expansion strategies. By analyzing data on subscriber density, traffic patterns, and geographic demand, operators can identify areas with underserved or unsatisfied customers. This information helps in planning the deployment of new network infrastructure, optimizing coverage, and expanding network capacity where it is most needed.

Fraud Detection and Security: Telecom data analytics can be used to detect and prevent fraudulent activities within the network. By analyzing call records, usage patterns, and billing data, operators can identify abnormal behavior indicative of fraudulent activities such as SIM card cloning or call routing manipulations. Data analytics also aids in identifying potential security threats and implementing measures to protect the network and customer data.
In summary, telecom data analytics provides valuable insights for network optimization, capacity planning, customer experience management, and security enhancement. By leveraging data-driven approaches, telecom operators can make informed decisions, improve network performance, and deliver better services to their customers.
Fiber Optics and Next-Generation Networks
Fiber optics and next-generation networks are revolutionizing the telecommunications industry by enabling faster, more reliable, and higher-capacity data transmission. Here's an overview of fiber optics and next-generation networks:
Fiber Optic Technology: Fiber optics is a method of transmitting data using thin strands of glass or plastic fibers that carry information through pulses of light. Compared to traditional copper-based communication systems, fiber optics offer several advantages:

High Speed and Bandwidth: Fiber optics provide significantly higher data transfer rates and bandwidth capabilities. They can transmit data at speeds of up to terabits per second, enabling faster and more efficient communication.

Long Transmission Distance: Fiber optic cables can transmit data over long distances without significant loss of signal quality. This makes them ideal for long-haul telecommunications networks and connecting geographically distant locations.

Immunity to Interference: Fiber optics are immune to electromagnetic interference and radio frequency interference, ensuring reliable and secure data transmission.

Scalability: Fiber optic networks can easily accommodate increasing data demands by adding additional fibers or upgrading transmission equipment, making them highly scalable.

Next-Generation Networks: Next-generation networks refer to advanced telecommunications infrastructure that leverages fiber optics and other technologies to provide enhanced connectivity and services. Key features of next-generation networks include:

Fiber-to-the-Home (FTTH): Next-generation networks often involve deploying fiber optic connections directly to homes and businesses, known as FTTH. FTTH offers ultra-fast internet speeds and enables a range of high-bandwidth services such as high-definition video streaming, cloud computing, and virtual reality applications.

5G Wireless Networks: Next-generation networks integrate with 5G technology, which offers significantly higher speeds, lower latency, and increased network capacity. 5G networks enable seamless connectivity for Internet of Things (IoT) devices, autonomous vehicles, and smart city applications.

Network Function Virtualization (NFV) and Software-Defined Networking (SDN): Next-generation networks leverage NFV and SDN technologies to virtualize network functions and centrally manage network resources. This allows for greater flexibility, agility, and efficiency in network operations and enables dynamic allocation of bandwidth and resources.

Edge Computing: Next-generation networks support edge computing, where computing resources and data processing are moved closer to the network edge. This reduces latency, improves real-time data processing, and enables applications that require immediate response times, such as augmented reality and autonomous systems.

Internet of Things (IoT) Integration: Next-generation networks facilitate seamless integration with IoT devices and applications. The high bandwidth and low latency of fiber optics combined with the capabilities of next-generation networks enable efficient and reliable communication between IoT devices, leading to the widespread adoption of smart home devices, industrial IoT, and other connected solutions.

Benefits and Impact:

Faster and Reliable Connectivity: Fiber optics and next-generation networks provide faster and more reliable internet connections, supporting bandwidth-intensive applications and services.

Enhanced User Experience: Next-generation networks enable high-definition video streaming, online gaming, and other immersive experiences with low latency and minimal buffering.

Support for Emerging Technologies: Fiber optics and next-generation networks form the backbone for emerging technologies like virtual reality, augmented reality, AI, and IoT, enabling their widespread adoption.

Economic Development: Access to high-speed internet through fiber optics and next-generation networks is crucial for economic growth. It attracts businesses, fosters innovation, and creates new opportunities in sectors such as e-commerce, remote work, and digital services.

Improved Communication Infrastructure: Fiber optics and next-generation networks enhance communication capabilities for businesses, educational institutions, healthcare facilities, and government agencies, enabling efficient collaboration, teleconferencing, and remote services.

Digital Inclusion: Deploying fiber optics and next-generation networks in underserved areas helps bridge the digital divide and promotes digital inclusion by providing reliable internet access to previously disconnected communities.
Overall, fiber optics and next-generation networks are transforming the telecommunications landscape by delivering faster, more reliable, and high-capacity connectivity. They play a crucial role in enabling advanced services, supporting emerging technologies, and driving economic growth in the digital era.