FoolFarm: Creating startups through innovation  Andrea Cinelli, CEO & Founder, FoolFarm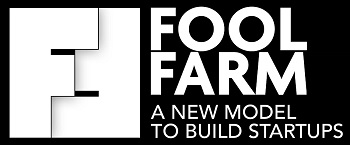 FoolFarm: Creating startups through innovation
Andrea Cinelli is one of the emerging leaders in the global Artificial Intelligence (AI) market. He is a sought-after pioneer of change with a unique entrepreneurial vision and track record, visionary acumen, and social commitment needed to thrive in today's marketplace. He has successfully led large organizations through their digital transformations by driving innovation, identifying top talents, bringing them together and fostering conditions or success to accelerate momentum in the delivery of a united vision. He is also a trusted guide and bold catalyst since the mid-80s and one of the European pioneers in the internet and digital world and in the mobile phone market.
He has been a successful digital entrepreneur, an executive manager @ top 500 companies, a venture investor, a keynote speaker and a book author and a recognized global expert in the Artificial Intelligence, Biometrics, Blockchain and Cybersecurity Markets with +7 patents.
Andrea vows to change lives and make the internet a safer place by pulverizing data through blockchain. Currently he is the CEO and Founder of Foolfarm, a Deep-Tech Artificial Intelligence, Blockchain & Cybersecurity Venture Builder. In an interview he speaks on an array of topics.
Excerpts from the interview:
Conception of FoolFarm
FoolFarm, founded in 2020 in Milan, Italy is one of the leading European Venture Studio in the AI, Blockchain and Cybersecurity sectors. The start-up drives the change from traditional venture capital scenarios to the new disruptive venture building innovative scenario in the Venture Capital field. Foolfarm has been touted as the 'Startup factory', fostering a platform for the birth, growth and development of startups, a factory located inside one of the oldest Italian industries of the post-industrial Milan environment. "We are a strategic, technological and financial platform of Venture Building designed to create multiple startups from scratch in parallel and based on a validated industrial process lasting 36 months and divided into 6 phases, specialized in AI, Blockchain and Cybersecurity."
Adds Andrea that the company incubates and invest in deep-tech technology companies globally providing deep operational support to entrepreneurs and corporates to help them build market-leading companies leverage a 36mo venture builder proprietary process named BeFOOL to build market-leading companies from scratch.
The Venture Building Model
"We have chosen the Venture Building model because we believe it is actually the best investment model to create more solid and successful startups without wasting talent and at the same time to guarantee investors by offering solid selected investment opportunities only than traditional startup's incubation and acceleration models, as confirmed by recent reports."
Elaborates Andrea that over 90% of startups die, at least in Europe, in the first 5 years of life, due to lack of investments, but even more often due to a lack of, due to the inadequacy of the team or the CEO. "In a venture Builder like Foolfarm this does not happen, and we want to create solid startups, based on solid intellectual property (our motto is One Startup, One Patent), created with method and think well from the first moment with a solid and adequate management: or we close first. We aim for a success rate of> 70% in our practice. *Therefore, FoolFarm exists: to create solid startups as well solid investments for investors without wasting talent."
FoolFarm – The Startup Factory
As a cross between an incubator, a venture capital and a software-house, FoolFarm acts as an incubator where startups undergo incubation right from the very beginning – from the birth of the concept. 'Startup factory', as Foolfarm is rightly called works on the lines of an industrial process, building several startups in parallel.  "As a venture capital, we enhance our investments through the exits from our creatures that we aim to achieve in a maximum of 36 months; as a software-house we create the product from scratch, from the prototype to the complete product which we then spin off creating a new Startup around us."
"We are a Deep Tech Venture Builder, a company who creates more new startups in parallel from scratch (this year we aim to create 6 new realities) through an industry 36 months validated method. Our strategy always focuses on the patenting of the idea on which the new startup is based, right from the start. For example, last year we patented 4 new patents including the famous data pulverization patent based on the use of homomorphic cryptography, one of the latest trends in the blockchain sector."
Case studies
Voiceme, touted as one of the first start-ups initiated by FoolFarm, used first solution that allows the clients to authenticate, pay and sign through the Voice, a patented solution that was recently declared among the coolest startups in Europe. It is based on an intertwining of AI and blockchain technologies. This Startup (which after only 1 years is already worth +10 million) is now used to allow access to millions of customers in one of the most important hotel chains in the world, allowing access to booths with voice and to be able to access all hotel services through authentication and voice payments. "Another fantastic example of this technology is a European government institution that is using it to authenticate young people aged 12 to 18 through their voice. Finally, with this solution, we aim to soon enable the possibility of legally signing it by voice, and we are already talking about it with various players in the world of electronic signature and IT security."
The Blockchain Revolution
Blockchain technology has made significant strides in its development and widespread adoption in recent years, and there's no sign of it slowing down, observes Andrea. "In fact, according to Deloitte's 2021 Global Blockchain development Survey, almost 76% of executives surveyed said they expect digital assets to be a solid alternative to fiat currencies for global finance in the next 5–10 years." Says this technology enthusiast that it's time to prepare for a financial and social revolution that will change how we process transactions, manage data and deliver services. "NFTs are a revolutionary new way of buying and selling digital assets that represent real-world items. All NFTs are unique and can't be replaced or swapped – they can only be purchased, sold, traded, or given away by the original owner/creator of that asset. NFTs could power a whole new wave of digital collectibles, from rare artwork to one-of-a-kind sneakers and accessories."
The Future roadmap
"We operate by technological waves trying to anticipate the trends that will be dominant by 3/5 years. Last year we focused our attention on voice-based technologies and data security using blockchain technologies as a system to enable decentralized trust ability models." Says Andrea that this year the company will address the issue of NFTs and their non-standard applications to bring this revolutionary technology beyond its current borders. "We operate by technological waves trying to anticipate the trends that will be dominant by 3/5 years. Last year we focused our attention on voice-based technologies and data security using blockchain technologies as a system to enable decentralized trustability models. This year we are instead addressing the issue of NFTs and their non-standard applications to bring this revolutionary technology beyond its current borders." Come May 2022, the company is planning to launch a new startup named Fragmentalis, a revolutionary startup that will be based on data pulverization technologies to create a new IT security and data protection model, more respectful of the customer and his ownership.
Blockchain- Challenges Galore
Noting that latest technologies carry potential downsides that need to be identified and managed, this tech enthusiast notes that this is especially true when that technology is not merely an overlaying application but rather a core part of the organization's underlying IT infrastructure, as is often the case with blockchain. "As the organization considers developing blockchain use cases, building proofs of concept, or scaling and deploying them in a production environment, the focus should not be diluted from catering for critical blockchain-related risks. Also, it is important to study if the organization's enterprise risk framework accounts for blockchain-specific risks." He urges organizations to adopt a proactive approach in recognizing new risks stemming from blockchain. Organizations must deeply understand that there could be several risks in BC technology. In addition, there could be data privacy risks, performance-related risks and security risks to address etc."
Words of Advice
For anyone who is a founder and a leader of a startup, the challenge is to understand that in the next 10 years our world will change radically and that the blockchain can be the engine for the development of 'democratic', transparent, and free solutions- the exact opposite of what one thinks of blockchains with crypto, observes Andrea. "The blockchain is a revolution that will accompany us in the coming years and whose business models are still largely unexplored."
He stresses on the need for blockchain sector to overcome current paradigms and business models to search for new models. "Consider that by 2030, it could be used as a foundational technology for 30 per cent of the global customer base. By 2025, blockchain would add a business value that will grow to over $ 176 billion. This would increase further to $ 3.1 trillion by 2030. It simply shows the unfolding potential."
The Success Mantras
"Curiosity, commitment, vision and method – but above all, knowing how to dare by experimenting where it is often unknown without being afraid of making mistakes. My destiny has always been to invent new things: new products, new ideas, new business models, which have often become products or solutions used by millions of consumers, both in the companies where I have worked and in my startups."