Navigating the Hybrid Workforce: CIOs' Role in Enabling Remote and In-Office Collaboration
As organizations embrace the hybrid workforce model, where employees work both remotely and in-office, CIOs play a crucial role in enabling effective collaboration and productivity. Here are key considerations for CIOs to navigate the hybrid workforce:
Infrastructure and Connectivity: Ensure that your organization's infrastructure can support a seamless and secure remote and in-office work environment. This includes robust and reliable internet connectivity, VPN access for remote employees, and collaboration tools that facilitate communication and collaboration across locations.
Unified Communication and Collaboration Tools: Invest in unified communication and collaboration tools that facilitate seamless communication and collaboration across remote and in-office teams. This may include video conferencing platforms, team messaging applications, project management tools, and document sharing platforms. Evaluate and implement tools that support both synchronous and asynchronous collaboration.
Security and Data Protection: As remote work increases, the importance of security and data protection becomes paramount. CIOs should ensure that remote workers have access to secure VPN connections, multi-factor authentication, and encrypted data storage solutions. Implement robust cybersecurity measures to protect sensitive data and educate employees on best practices for maintaining security while working remotely.
Cloud-Based Solutions: Leverage cloud-based solutions to enable remote collaboration and access to shared resources. Cloud platforms provide flexibility, scalability, and accessibility to remote workers. Implement cloud-based productivity suites, file-sharing platforms, and collaboration tools to foster seamless collaboration and data access across locations.
Virtual Team Management: Provide guidance and support for managers to effectively manage virtual teams. CIOs can educate managers on best practices for remote team management, including setting clear expectations, regular check-ins, and fostering a culture of trust and accountability. Ensure that managers have access to the necessary tools and resources to effectively manage and engage remote team members.
Training and Support: Provide training and support to employees to ensure they are proficient in using collaboration tools and remote work technologies. Offer training sessions, online resources, and IT support to address any technical issues or challenges that employees may face while working remotely. Foster a culture of continuous learning and provide opportunities for upskilling in remote collaboration tools and technologies.
Data Analytics and Insights: Leverage data analytics to gain insights into collaboration patterns, productivity, and employee engagement in the hybrid workforce. Use analytics tools to monitor usage patterns of collaboration platforms, identify areas of improvement, and make data-driven decisions to enhance collaboration and productivity.
Employee Well-being: Prioritize employee well-being in the hybrid workforce. Remote work can blur the boundaries between work and personal life, leading to increased stress and burnout. Provide resources and support for employees to maintain work-life balance, encourage regular breaks, and promote mental health initiatives. Foster a supportive culture that values well-being and provides the necessary resources for employees to thrive in the hybrid work environment.
Continuous Improvement: Continuously assess and improve the hybrid workforce strategy based on feedback from employees and key stakeholders. Regularly gather feedback through surveys, focus groups, and one-on-one discussions to identify areas for improvement and implement necessary changes. Foster a culture of continuous improvement and adaptability to optimize collaboration and productivity in the hybrid work environment.
By considering these factors, CIOs can play a vital role in enabling effective remote and in-office collaboration in the hybrid workforce. Embrace the opportunities that the hybrid model presents and leverage technology to create a seamless and productive work environment for all employees, regardless of their location.
Best activities offered by the top Business hotel in Santa Barbara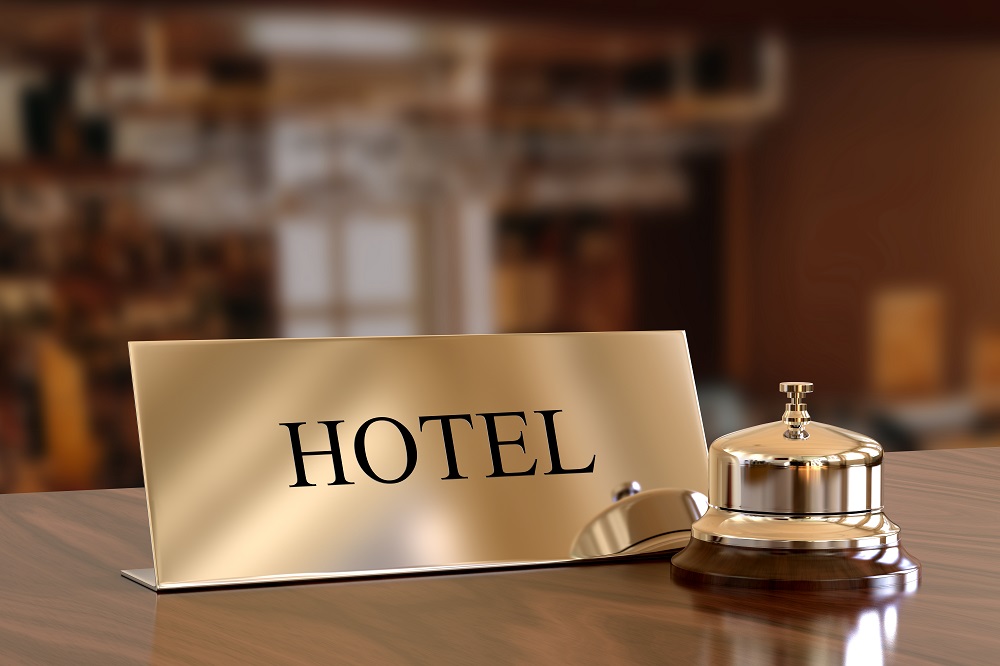 Situated on the beautiful southwest California coast, Santa Barbara is 90 miles drive away on the west of Los Angeles. The distinct architecture of red-roofed Spanish-Mediterranean style buildings, mesmerizing oceanfront view, traditional festival and broad boulevards sheltered by breeze-blown palms has helped Santa Barbara earn its predominant reputation of being "American Riviera". The most popular activities in the area are wine tasting; beach basking and travelling around the city can help you to come in the close association with the local culture and traditions.
The best business hotels in Santa Barbara are the perfect blend of Spanish tradition with all modern amenities. Whether you are looking for chic resort with poolside café or bar, delicious Mexican food or an impressive Pacific Ocean views, Santa Barbara promises experiences of lifetime. Booking a conference hall, suite or room is extremely affordable based on your style and preferences. The management team of some of these hotels can also arrange the following trips for their visitors and tourists across the city.
A sight you can't miss – After busy business appointment you can take a tour of Santa Barbara Historical Museum, the Santa Barbara Museum of Art and El Presidio de Santa Barbara State Historic Park. A few more places like maritime museum and a kid-friendly sea center near the waterfront; a zoo and a botanical garden are considered as good options, if you are planning for a leisure tour across the city.

Steal a moment of pleasure – There are multiple options for scuba divers, hikers, and wildlife watchers. You can share your travelling plans with hotel management team, who can easily arrange to book passage either by plane or boat on to the Channel Islands. The Channel Islands is a national park comprises of eight islands. The place promises a view of selected sandy beaches as well as inland trails and snorkeling hot spots. There is also a list of fine beaches to take a stroll including East Beach, West Beach and to the south, Carpinteria State Beach, when the time is just right for you. This list of activities can make your journey a worth-while after a real busy and hectic business schedule.

Unwind yourself after a busy day – If you are travelling to Santa Barbara, the wine country and not taking a tour of the local vineyards and the local landscapes, you are surely missing out on something. Hence, you might reconsider including it in your bucket-list. The management team of some of these hotels can schedule a trip to the local vineyards and rural landscapes. You can also visit the wine tasting rooms to taste the flavours of some the mouth-watering traditional wines and season's best beverages.
Protection of intellectual property rights
It is not always that people invent valuable assets. A piece of invention, literary and artistic works, symbols, names, images, and more are some valuable assets that are known as intellectual property. Once these kinds of intellectual assets are created it deserves to be protected. Here we would know how intellectual property rights can be protected.
As there are a fair number of competitions in the market and there is no dearth of intellectual minds who can create pathbreaking ideas, every business owner and entrepreneur should learn the basics of intellectual property law and how the rights of IP assets can be protected. Brands create ideas and assets that help them to secure an esteemed place in the competitions. To protect the rights of these assets under all circumstances becomes extremely important. But, why is it important to protect intellectual property rights?
Being ahead of the competition with an invention of something new and different
It can be a source of earning revenue if sold or licensed
Makes you different from your competitors
It can be used as security against the loan
Helps in marketing and promoting your brand
To protect your intellectual property rights, you might need an experienced attorney. An expert attorney can help you to save your ideas, designs and other important assets. He can also help you to follow the right process of filing an IP application, which otherwise is a time-consuming and expensive process. He can guide you to understand which of your ideas comes under the protection of IP rights, file IP rights promptly to avoid losing out on protection and investigate briefly about the protection rights in different countries. Strategic planning and following the proper guidelines will help you stay ahead of your competition and invent your assets effortlessly.
The four main types of IP protection for your businesses are:
Patents – Patent property rights are given for a work of art or invention so that the inventions can be protected from buying, selling and using it for other purposes. A new idea or invention empowers a business in many ways; one of which being improving its process flow. If the patent rights for these ideas or inventions are protected, then the business will have a competitive edge in the market. Patent rights can be obtained by filing a patent application with the country in which you wish to hold your patent rights. Since there are no such worldwide or global patent rights, the inventor needs to file the patent application in their respective country. The patent application must be filed within 12 months of the invention. Failing to do so the opportunity would be gone forever.
The three types of the patent are:
Utility – The patent covers process, machine, manufacturer articles, the composition of matter or any other new improvements. This patent lasts for 20 years.
Design – The design patent covers new, original and unique ornamental designs of a manufacturer article. This patent lasts for 14 years.
Plant – If any new variety of plants are produced asexually this can come under plant patent. This patent lasts for 20 years the same as a utility patent.
Trademark – Trademark is a kind of intellectual property rights that distinguishes each business and makes them stand out from the rest. A word, phrase, symbol or design is unique to any product or service. We identify a brand through their trademarks, hence, to protect the invention, trademark rights are provided. It certainly should be distinct to qualify for filing the application. How frequently one uses the trademark makes it familiar and popular among the masses, but it is always suggested to enforce the rights and protect them. The trademark that you choose for your brands should not just be unique and distinctive, it should give out a clear identification of your brands. The trademarks rights are valid up to 10 years, thereafter, it should be renewed for a decade more. To file the protection rights, you need to apply a "use" application after using the mark, and before using the mark you must file an "intent to use" application. Filing an application can be complex and time-consuming, hence it suggested that the applicant should hire an attorney, who is a specialist in trademarks.

Trade secrets – If you have sensitive business information like formula, process, device or more that must be kept confidential to help a business gain a competitive edge over others, these are known as trade secrets. There is no steadfast law of protecting these rights, hence, necessary steps should be taken to control the disclosure memorandum and use the information as quickly as possible. The business decision-makers who need to share the information with the people who would be implementing the ideas must sign the non-disclosure agreement to restrict access to sensitive information. Protecting the trade secrets of your companies are the most essential thing to make sure that all your works, ideas, and marks are held confidential until released in the market in the form of services or products. The example of trade secrets is:
Soda formulas
Information list of customers
Results of surveys
Computer algorithm
Copyrights – The artistic inventions such as literary works, music, dramatic works, pantomimes and choreographic works, sculptural, pictorial, and graphic works, sound recordings, artistic works, architectural works, and computer software come under copyrights protection. The artwork that can be expressed through tangible perceptible medium qualifies under copyrights' law. Copyrights are enforced the moment the original work is created. Even if the artwork is registered it may face statutory damage. The artists then need to incur attorney fees in a copyright infringement suit to register the work through the country's copyright office. The copyrights last for lifelong and an additional 70 years but are non-renewable.