ADR Notable – Creating an Industry Leader in Dispute Resolutions Gary Doernhoefer, Founder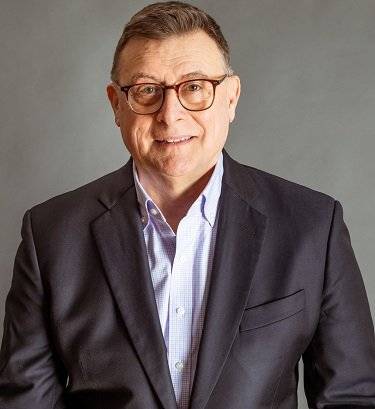 ADR Notable - Creating an Industry Leader in Dispute Resolutions
Gary Doernhoefer is a serial entrepreneur.  After three decades of real-world experience in managing legal issues and disputes in a wide variety of contexts and helping launch three startup companies, he founded ADR Notable. ADR Notable provides a software platform designed specifically for dispute resolution professionals. He speaks on an array of topics.  Excerpts from an interview:
Conception of ADR Notable
"Great admiration for the work of dispute resolution professionals as essential peacemakers in our society is one of the main reasons that led me to the conception of ADR Notable," says Gary. A desire to help, along with a recognition that basic technology available today could immediately alleviate some of the administrative burden and allow dispute resolutions professionals to focus on their essential human skills, remain other reasons.
Features of the ADR Platform
ADR Notable offers an easy-to-use platform designed to support the dispute resolution practitioner at every step in the process. "I was first interested in the notetaking stage of dispute resolution. Asking two or more parties to tell their stories rarely results in a clear, linear storyline leading to an inevitable conclusion. The dispute resolution professional needs to be able to take notes of important issues and proposals, and manage them while staying focused on the parties," observes Gary. He started with the patent-pending Noteboard, which is a way to capture notes of conversations where you can attribute a note to a speaker, capture the content, and assign it a type – issue, proposal, fact, etc. – all in the blink of an eye. "In short, we keep the peacemaker focused and organized with less effort than a pen and a legal pad. We then placed the Noteboard into a solution that addresses the entire business process flow, from initial client intake, case setup, document management, the Noteboard, drafting the terms of the agreement, and even the easy deletion of confidential information when the matter is concluded," says Gary. Simple process aides like checklists, ways to store and incorporate standard forms and commonly used clauses all were added and put securely in the cloud behind Microsoft Azure's constantly monitored firewalls and virus detection.
Alternative Dispute Resolution
ADR Notable also plays a part in the field of alternative dispute resolution (ADR).  "ADR is a growing field and any business executive, legal or not, should learn more about dispute resolution to address conflict arising within the organization. ADR allows you to efficiently resolve dispute confidentially, and with lower costs and more predictable outcomes," adds Gary.
Pandemic Effect
One of the most significant lessons learned from the response to the pandemic is that forms of alternative dispute resolution – generally comprising mediation and arbitration and referred to as ADR – were able to make a much more rapid pivot to adopt technology and virtual processes than the courts. "This is due to the flexibility and ability of the parties defining the processes in non-litigation dispute resolution. The response to the pandemic has also proven that technology can benefit the process, saving time and money for everyone concerned," says Gary.
Challenges
"The practice of law is inherently backward-looking, based on precedent and slow to change," observes Gary. Going further, dispute resolution is often conducted by experienced judges, lawyers, or industry professionals as a second or even third career, skewing higher the age of such neutrals who may perceive less benefit from innovation in the face of fewer remaining working years. The combination of age and a profession based on history makes adoption of new technology a particularly difficult challenge. ADR Notable provides an easy transition from the status quo to a platform that replaces pen and paper and unsuitable applications with technology that automates and simplifies the process, specifically for dispute resolution. "Once people have a chance to try it, they realize how they can save time and manage a higher number of cases, which also translates into higher income," says Gary.
Leadership Traits
"The traits that have served me best start with basic common sense and good judgment. I also can see small step-by-step processes – maybe with a dose of creativity – to solve complex issues, have the confidence to make a decision, and the ability to communicate that vision in a persuasive way," says Gary. Noting that experience has taught him humility, Gary says that the curiosity coupled with humility works for him and helps him learn from others. "Secondly, I would say I am reliable, which is an expression of integrity," as he signs off.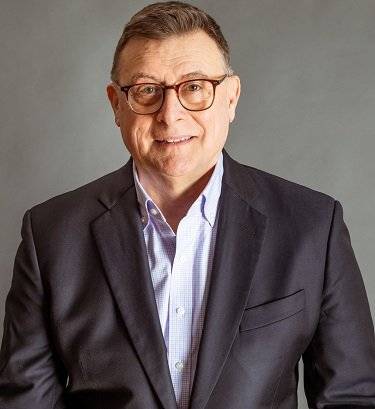 SuperVisas – Regularizing Legalities Around Visa Processes Joe Chen, Co-Founder and COO, SuperVisas
SuperVisas - Regularizing Legalities Around Visa Processes
It's rare to find a professional who exhibits both the qualities of being an excellent communicator as well as a visionary stalwart. Joe Chen, the Co-Founder and COO, SuperVisas, an immigration platform built basically to help immigrants with visa procedures and other legalities has carved a niche for himself in the ever-growing industry. His vast knowledge in complex technological systems coupled with consistency to persuade his goals have remained his biggest assets as a professional. He spoke on an array of topics – from conception of SuperVisas to challenges faced by the industry, from new offerings from the firm to entrepreneurship.  Excerpts from the interview:
Conception of SuperVisas
Notes Joe that Though immigration is not a new industry, the process remains very confusing and frustrating for applicants, because of the lack of transparency and fraud involved.
Born in Shanghai, Joe says that he was always curious about living in a foreign country on his own. As he himself underwent through the painful legal and other processes involved in migrating to Canada, he was determined to help immigrants.
Sean Fu, the co-founder and CEO of SuperVisas has significant experience of over 9 years in the immigration Industry.
Once he got familiar with the industry, he realized that so he decided to start a company of his own that would offer services at an affordable price. He first started a non-tech and referral based immigration company that was successful with Joe. They realized that in order to scale the business, 'tech' is the key and eventually came up with the idea of SuperVisas.
"With 150+ immigration programs, Canada has one of the most complex immigration systems in the world and yet there was no solution in the market to navigate through this entire system. This was a major issue, and something had to be done about it."
Adds Joe that they joined the Founder Institute in 2019 which provided them with the knowledge of the fundamentals to a startup. SuperVisas was incorporated in June 2019. The following year in February 2020, the company won the Velocity Pitch Competition with a prototype and received a C$50K SAFE investment from Velocity Incubator, which is affiliated with the University of Waterloo. "To us, that was huge and the first validation that our business is worth investing. It gave us more confidence and resources (funds, mentors and more) to continue with business expansion.
Shortly after, we met Spencer at Velocity in Waterloo. At the young age of 24, he already has 3 years of experience in software and product development. He graduated from University of Waterloo with a degree in Software Engineering and joined SuperVisas as a technical co-founder in 2020.  As a child, he lived in a number of different countries and has been through the visa processes of 4 different countries. Due to his experience, he understands the process every immigrant has to go through, which is why he is motivated to simplify the application process for applicants with the help of technology.
Services
SuperVisas is an immigration platform built to provide hassle-free visa and legal services to immigrants. The firm is licensing its automation software to overseas immigration agencies who provide immigration consulting services to potential candidates locally.
You focus on the applicant, we focus on the application:
The secret to agency growth is to quit doing everything yourself. SuperVisas empowers agencies to find qualified leads so that they can attract and convert the right prospective clients. With SuperVisas' help, one of our partner agencies managed to save $100K CAD while doubling their revenue — in less than one year.
Every program supported, the minute the government releases it:
SuperVisas offers 150+ immigration programs and the most up-to-date information on Canadian government policies. SuperVisas has all the resources in-house to support partner's clients and will help partner match them with the right program based on their qualifications and preferences. SuperVisas even offers pathways for partner's client to qualify should they not yet meet the current immigration criteria.
The most reliable immigration service today:
SuperVisas are a team of immigrants, so the team understand the process from the inside out. SuperVisas platform is backed by 24/7 service availability – partner and partner's clients can engage with us at any time of day or from any time zone. SuperVisas pride itself on offering amazing, prompt customer service, delivered by people who deeply care about partner and partner clients' success.
Words of Advice
As a startup in the legal industry, it's important to comply with the regulations and laws and always be aware of potential compliance issues, maintains Joe. "Many regulations or laws are set up considering only how a traditional business or law firm operates, not a software startup. As we need to check our compliance frequently, we engaged with a reputable, trusted counsel and have maintained a very close relationship with them."
Success Mantra
Putting customers first and professionalism are two key foundations for building trust with your customers, adds Joe. "I think fear of failure is very common to have among founders of startups. Planning with achievable goals and focusing on what you can control are key to overcoming fear of failure."
incaseof.law – Offering Simplified Legal Services for SMEs Max Kindler, CEO, incaseof.law (Austria)
incaseof.law - Offering Simplified Legal Services for SMEs
An experienced professional with expertise in international management and legal counseling, Max Kindler has led large scale multinational groups of companies, steering their legal departments and heading operational business units. As the CEO of incaseof.law, a Viennese-based start-up offering online legal services, Max has revolutionized the legal advisory system for businesses. As the worlds' first legal department on demand that enables Small and Medium-sized Enterprises (SMEs), incaseof.law creates access with high quality legal advice that is inexpensive, efficient, and perfectly tailored to operational needs. He is also the co-founder and currently deputy chairman of the Association of Austrian Corporate Lawyers (VUJ). Excerpts from an interview:
Conception of incaseof.law
Small and Medium-sized Enterprises avoid deploying in-house lawyers, since they turn out be too expensive, difficult to manage and impossible to fully utilize in relatively small companies. "However, due to the constantly growing complexity of business transactions and contracts and with increasing intensity of regulations and standards, and the trend towards standardization and internationalization, (all of which are associated with liability risks for the company), SMEs in particular need quickly available and affordable legal support. The firm offers SMEs easy, efficient, and affordable legal advice and services. Using Artificial Intelligence (AI), incaseof.law finds the right lawyer for companies on a case by case and pay per use basis. It can also completely replace the services of a debt collection agency.
incaseof.law's Services
incaseof.law, based on AI, is a two-sided marketplace for SMEs and lawyers. Most of the legally unaccompanied companies approach legal topics with skepticism, avoid the explanation and search effort regarding legal expertise and thereby worsen their legal position and risk exposure. incaseof.law relieves these companies of the effort in connection with defining the problem and explaining the need for advice, by casting legal areas in product form and thereby significantly improving user friendliness and experience compared to the status quo.
It solves cost ambiguities, while solving practical pain points for lawyers by supporting business development free of charge and, above all, by making the consulting activity itself much more productive through the technology used (for data collection, structuring, research and file creation).
AI in Legal Industry
"Anything that can be automated by AI at a reasonable cost-benefit ratio will undoubtedly be automated, reducing the human aspect to the minimum required by law" observes Max. He adds that technically intelligent processing and analysis of legally relevant documents will increase the support contribution for human lawyers up to 100%. "The lower the proportion of interpretability and of human-ethical and moral relevance, the higher the proportion of legal tech support in the legal advice process will be."
Challenges Galore
Max cites the need to meet the high-quality demands of those seeking legal advice in an increasingly over-regulated world as one of the main challenges faced in the industry. "There is an increasing need to avoid large administrative (time and financial) resource commitment to the legal advice process, and to acknowledge that technological capabilities are fundamentally revolutionizing the demands on the very traditional and analog legal advice industry." Particularly in the context of legal advice to companies as opposed to individuals in private matters, we are observing a trend that places the content and quality of advice before the personal relationship with the legal advisor, he adds.
Leadership Traits
"If I could name only one quality here, it would clearly be empathy" adds Max. "It is the key factor to avoid missing out on a true connection between yourself, your co-workers, your partners and your customers. If I were to give one advice it would be to be truly authentic and to hope to be truly interested in all your stakeholders, their needs, their fears and their expectations."
A Word of Advice
The entrepreneur advices young entrepreneurs to differentiate between judgment and constructive criticism. "Don't let yourself be judged, as judgment should work to make you feel safe. Watch out for people who judge you and look for people who provide you with criticism as food for thought. There will be 99% of people, corporates and grant institutions not liking what you are up to. Take them as motivators and stick to the other 1%. Run but don't rush. Be persistent but don't get dogged," signs off Max.
Creating a Digitalized Space for Legal Entities Martí Manent, Founder and CEO, elAbogado
Creating a Digitalized Space for Legal Entities
Martí Manent's, unparalleled experience in the digital business especially in the legal domain has helped him create a niche for himself. He has served in various capacities including being Data Protection Officer (DPO) GDPR and General Counsel for several digital companies. Marti has an LLM degree from the Instituto de Empresa (Madrid) and has founded many businesses. He also founded elAbogado, a leading marketplace of lawyers in Spain and for the native speakers. In an interview he speaks on an array of topics. Excerpts:
Conception of elAbogado
elAbogado is touted as the largest directory of lawyers in Spain that manages thousands of cases every week. The firm established in 1998, aims at helping people who need an attorney by contacting them with a specialist for their respective case. Says Marti, "Our mission is to help more and more people find the lawyer they need. The Advocate facilitates access to justice by getting the best lawyer to each person with a legal need. We achieve this by adding innovation, technology, commitment, talent, and work. We have already helped more than 800,000 people find a lawyer. On average, every week we connect with more than 3,000 people with a specialist lawyer for their cases."
Pondering over the situation in which the firm was established, Marti notes that the legal system (technically understood as the place where clients and lawyers meet) was highly inefficient. "With the state-of-the-art technology, we realized we had the capabilities of helping both the parties. While for lawyers it is very important to generate more income, with new customers, for customers, it becomes pivotal by finding the right lawyers. We can help both the parties achieve what they need with our technology thus elAbogado was born."
Technologies Developed by elAbogado
Since elAbogado manages thousands of customers, in house technologies were evolved over the years. Lead Instant Qualifier System (LIQS™) is a proprietary artificial intelligence technology, developed by the firm's team of engineers and doctors, to be able to qualify potential customers instantly. This technology helps the firm understand if a request from a potential client is viable or not in milliseconds.
"Smart Lead Automated Bidding (SLAB™) is yet another proprietary technology, that serves for the calculation and management of the bids that lawyers make on our platform when they want to obtain potential clients."
Challenges Galore
Noting that post Covid has created a situation wherein internet has become the most common platform for potential clients to look for lawyers, Marti observes that elAbogado offers the best solution for the same. "Thanks to our proprietary technology LIQS(™) Lead Instant Qualifier System, lawyers that use our marketplace can have better leads and generate more customers."
Future Growth
2020 witnessed growth accelerated by technological adoption by users and lawyers. With the confinement and the pandemic, the use of elAbogado by the people who seek a lawyer and the lawyers who offer their services is accelerating, observes Marti. In 2021, the firm was selected as one of the few legaltech companies worldwide in the use of big data in law.
Leadership Traits
"As a serial entrepreneur I have the ability to manage limited resources. This enables me to work with my team as a commando and achieve amazing results in a limited time and with limited resources."
Words of Advice
"The fear of failure is sometimes the fear of what others will say. Once you understand this, it is easier to work focused on your projects and learn from failure instead of being afraid of failure.
I recommend the book 'The Lean Startup' to understand this concept."
Future of Legaltech
Considering that legaltech is now part of the legal industry, Marti adds that legal startups with a value proposition will be potential partners for lawyers. "That is one of the major reasons why legaltech is growing fast. This is the real time to zero in on the situation and build relationships with lawyers, law firms, institutions, and investors."
Success Mantras
"I understood that to follow your passion and work hard on it, is a gift. If you can convert your passion into a business that provides you with your income it will be amazing. But it is very important to understand that your family and friends are the best things that you can have."