Top CEM Trends Emerging in 2023 for the Insurance Sector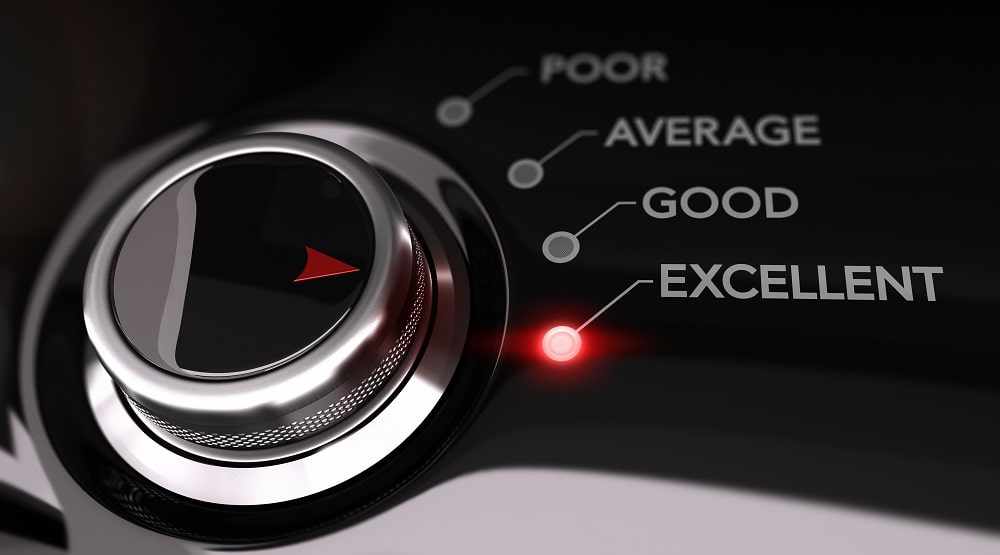 In today's world, almost every business is approaching an enhancement in the customer experience and hence they are inducing the latest technology to create industry-driven solutions. The business landscapes are changing at a fast pace and the experiences of customers have taken a radical change with the technology change. The thought of reshaping the customer experience was snuggling by the business sectors but the budget has remained the biggest issue, now with the emergence of the new era and latest technologies, the budget constraints are reducing the gaps with the businesses. Here are the best technologies which have continuously worked for the enhancement of customer experience.
The major technologies accepted by the insurance sector are predictive analytics, voice-of-x programs, artificial intelligence, machine learning, voice assistance, augmented reality, IoT, cybersecurity, and many more. The very initial channel that worked to embrace the potential of customer engagement is artificial intelligence and big data.
Artificial intelligence and big data: Initially artificial intelligence was accepted by the insurance sector as a fraud-detection tool but gradually artificial intelligence became the base of the sector and created its importance in each level of operations. The best example of the potential of artificial intelligence is the automated claiming process reducing the time of claims and also reduces the queue at the office. With the use of artificial intelligence, even the insurance sector can serve personalized products to the customers based on their requirements, irrespective of the one policy set for all thought. To serve the customers with personalized products big data has also contributed along with artificial intelligence. Each technology is connected with each other to serve the mankind in best possible way. The major technologies which has been combine with artificial intelligence to embrace the power of insurance sector are big data, machine learning, and IoT.
Machines are now enabling with automated procedures and the automation is directed by the data stored within. Here, big data is helping the machines to collect and process the required data for further operational activities.
Each technology is connected with
Personalized Recommendations and Customer Experience: Harnessing the Power of AI and Algorithms
Personalized recommendations powered by AI and algorithms have become integral to enhancing the customer experience. By analyzing vast amounts of data, AI algorithms can identify patterns, preferences, and behavior to offer tailored recommendations that align with individual customer needs and interests. Here's how harnessing the power of AI and algorithms can improve personalized recommendations and customer experience:
Enhanced Discovery: AI algorithms can analyze customer data such as browsing history, purchase behavior, and demographic information to suggest relevant products or content. By understanding individual preferences, AI can surface items that customers may not have discovered on their own, expanding their options and enhancing the overall shopping experience.

Improved Relevance: AI algorithms continuously learn from user interactions, refining recommendations over time. By tracking customer feedback, ratings, and reviews, algorithms can adapt to changing preferences and provide more relevant suggestions. This improves the accuracy of recommendations and increases customer satisfaction.

Contextual Recommendations: AI algorithms can consider contextual information such as time, location, and current trends to deliver recommendations that are timely and contextually appropriate. For example, suggesting weather-appropriate clothing or offering nearby restaurant recommendations based on the user's location. Contextual recommendations provide added value and convenience to customers.

Cross-Selling and Upselling: AI algorithms can analyze customers' purchase histories and patterns to identify opportunities for cross-selling and upselling. By suggesting complementary or higher-value products, algorithms can increase customer engagement, average order value, and overall revenue.

Personalized Content: AI algorithms can also personalize content beyond product recommendations. By analyzing user preferences and behavior, algorithms can deliver personalized emails, newsletters, blog articles, or other relevant content tailored to each customer's interests. This customization fosters a stronger connection with customers and increases engagement.

Dynamic Pricing and Offers: AI algorithms can analyze various factors such as customer behavior, competitor pricing, and demand patterns to optimize pricing and offer personalized discounts or promotions. Dynamic pricing ensures customers receive fair prices while also maximizing profitability for businesses.

Seamless Integration: AI algorithms can seamlessly integrate with various touchpoints along the customer journey, including websites, mobile apps, chatbots, and voice assistants. This consistent and personalized experience across different channels strengthens customer engagement and loyalty.

Continuous Learning and Improvement: AI algorithms can gather feedback and data on customer responses to recommendations, enabling continuous learning and improvement. By leveraging machine learning techniques, algorithms can adapt and refine recommendations based on real-time user feedback, ensuring that recommendations remain relevant and valuable.

Privacy Considerations: While providing personalized recommendations, businesses must prioritize customer privacy. AI algorithms should adhere to privacy regulations and ensure the proper handling and protection of customer data. Employing privacy-preserving techniques, such as anonymization or differential privacy, can help strike the right balance between personalization and privacy.

Transparency and Control: Customers appreciate transparency and control over personalized recommendations. Businesses should provide clear explanations of how recommendations are generated and offer options for users to influence and customize their recommendations. This transparency builds trust and empowers customers to have control over their experience.
To harness the power of AI and algorithms effectively, businesses should regularly monitor and evaluate recommendation performance, gather customer feedback, and iterate to improve accuracy and relevance. By leveraging personalized recommendations, businesses can deliver a more engaging, convenient, and satisfying customer experience, leading to increased customer loyalty and business success.
The Future of Customer Feedback: Innovations in Surveys, Sentiment Analysis, and Voice of the Customer
The future of customer feedback is being shaped by new technologies and innovative approaches to gathering and analyzing customer feedback. Here are some of the trends and innovations that are driving the future of customer feedback:
Artificial Intelligence (AI) and Natural Language Processing (NLP): AI and NLP technologies are revolutionizing the way customer feedback is collected and analyzed. These technologies can help businesses analyze large amounts of customer feedback in real-time, identify trends and patterns, and generate actionable insights.
Predictive Analytics: Predictive analytics is a form of data analysis that uses machine learning algorithms to identify patterns and predict future outcomes. By applying predictive analytics to customer feedback, businesses can anticipate customer needs, identify areas for improvement, and develop strategies to enhance the customer experience.
Real-Time Feedback: Real-time feedback is becoming increasingly important for businesses to respond quickly to customer needs and concerns. This can include mobile surveys, social media monitoring, and chatbots that allow customers to provide feedback in real-time.
Personalized Feedback: Personalized feedback involves tailoring surveys and feedback requests to individual customers based on their preferences and past interactions with a business. This can help increase response rates and improve the quality of feedback.
Voice of the Customer (VoC) Programs: VoC programs are designed to gather and analyze customer feedback across multiple channels, including surveys, social media, and customer service interactions. By integrating VoC programs with other customer experience initiatives, businesses can gain a more comprehensive understanding of the customer experience and identify areas for improvement.
Overall, the future of customer feedback is all about using innovative technologies and approaches to gather and analyze feedback in real-time, personalize the feedback experience, and gain a deeper understanding of the customer experience. By adopting these trends and innovations, businesses can drive improvements in customer satisfaction, loyalty, and revenue.
Virtual Reality (VR) Shopping Experiences: Redefining Retail in the Digital Age
Virtual Reality (VR) shopping experiences have the potential to redefine retail in the digital age by providing immersive, interactive, and personalized experiences for customers. Here are some ways VR shopping can transform the retail industry:
Immersive Product Exploration: VR allows customers to explore products in a virtual environment that closely mimics the real world. Users can examine products from different angles, view intricate details, and experience the scale and dimensions of items. This immersive experience enhances the understanding of products, leading to more confident purchasing decisions.

Virtual Try-On: VR enables customers to virtually try on clothing, accessories, or even makeup products. By using avatars or real-time simulations, customers can see how items look and fit on themselves without physically trying them on. This feature reduces the need for returns and increases customer satisfaction.

Personalized Recommendations: VR shopping experiences can leverage data analytics and artificial intelligence to offer personalized product recommendations based on customer preferences, browsing history, and behavioral patterns. This level of customization enhances the customer journey and increases the chances of finding products that align with individual tastes and needs.

Virtual Storefronts: Brands can create virtual storefronts that replicate their physical stores or create entirely new virtual environments. Customers can navigate through these virtual spaces, interact with products, and make purchases without leaving their homes. Virtual storefronts can offer unique and engaging experiences, fostering brand loyalty and differentiation.

Enhanced Social Shopping: VR can enable social interactions in shopping experiences. Friends or family members can virtually meet up in a virtual store, browse products together, and get real-time feedback from each other. This social element enhances the shared experience and bridges the gap between online and in-person shopping.

Showrooming and In-Store Visualization: Retailers can create virtual showrooms where customers can visualize how products would look in their homes or spaces. For example, customers can virtually place furniture in their living room to see how it fits and complements the existing decor. This visualization feature facilitates purchasing decisions and reduces buyer's remorse.

Virtual Events and Brand Experiences: Brands can host virtual events, such as fashion shows, product launches, or virtual pop-up shops. These immersive experiences allow customers to participate from anywhere in the world, creating a sense of exclusivity and excitement around the brand.

Accessibility and Convenience: VR shopping experiences break down geographical barriers, allowing customers to access products and brands from anywhere. This accessibility expands market reach for businesses and offers convenience to customers who may have limitations in physical mobility or access to certain stores.

Data Insights and Analytics: VR shopping experiences generate valuable data on customer behavior, preferences, and engagement. Retailers can analyze this data to gain insights into customer preferences, optimize product placements, and refine marketing strategies. These insights contribute to informed decision-making and continuous improvement of the shopping experience.

Experimentation and Innovation: VR shopping is a dynamic and evolving field, allowing for experimentation and innovation in the retail space. Brands can test new concepts, explore creative marketing approaches, and adapt their strategies based on customer feedback and market trends.
While VR shopping experiences have significant potential, challenges remain, such as the cost of VR technology, user adoption, and ensuring a seamless and intuitive user interface. However, as VR technology continues to advance and become more accessible, it has the capacity to reshape retail by creating immersive, personalized, and engaging shopping experiences that bridge the gap between physical and digital retail environments.