Artificial Intelligence (AI) in Insurtech: Transforming Underwriting and Claims Processing
Artificial Intelligence (AI) is playing a transformative role in the insurtech industry, particularly in underwriting and claims processing. Here's how AI is revolutionizing these areas:
Underwriting Automation: AI-powered algorithms can analyze vast amounts of data, including customer information, historical claims data, and external sources, to assess risk and make underwriting decisions. This automation improves efficiency, accuracy, and consistency in the underwriting process, enabling insurers to evaluate risks more effectively and provide personalized insurance offerings based on individual customer profiles.
Risk Assessment and Pricing: AI algorithms can analyze diverse data sets to evaluate risks accurately. They can incorporate non-traditional data sources, such as social media activity, telematics, and IoT sensors, to assess risks and determine appropriate pricing. This data-driven approach allows insurers to better understand customer behavior, predict risks more accurately, and offer customized insurance coverage at competitive prices.
Fraud Detection: AI algorithms can detect patterns and anomalies in claims data to identify potential fraud. They can analyze historical claims data, customer profiles, and external data sources to flag suspicious claims for further investigation. By automating fraud detection processes, insurers can significantly reduce fraudulent claims, saving costs and preserving the integrity of their operations.
Claims Processing Efficiency: AI streamlines the claims processing workflow by automating manual tasks and improving the speed and accuracy of claims assessment. Natural Language Processing (NLP) algorithms can extract relevant information from claim documents, reducing the need for manual data entry. AI-powered chatbots and virtual assistants can handle routine claims inquiries and provide real-time updates to customers, improving the overall claims experience.
Claims Settlement Optimization: AI can facilitate efficient claims settlement by analyzing historical claims data, policy information, and external factors to determine appropriate settlement amounts. Machine Learning algorithms can identify patterns in claims data, enabling insurers to make accurate settlement decisions more quickly. This helps streamline the claims settlement process, reducing delays and improving customer satisfaction.
Customer Experience Enhancement: AI-powered chatbots and virtual assistants can handle customer inquiries, guide them through the insurance process, and provide personalized recommendations. By leveraging Natural Language Processing (NLP) and Machine Learning, these virtual assistants can understand customer queries, offer relevant information, and assist with policy selection, coverage explanations, and claims filing. This improves customer engagement, reduces response times, and enhances overall customer experience.
Predictive Analytics: AI algorithms can analyze historical data, market trends, and customer behavior to generate predictive insights. Insurers can leverage these insights to identify potential risks, personalize insurance offerings, and proactively address customer needs. Predictive analytics also enables insurers to anticipate and mitigate risks, improving risk management and preventing potential losses.
Customer Risk Profiling: AI algorithms can analyze various data sources to develop comprehensive risk profiles for individual customers. This enables insurers to offer personalized insurance coverage tailored to each customer's specific needs and risk profile. By leveraging AI for risk profiling, insurers can optimize underwriting decisions, enhance customer satisfaction, and improve overall portfolio performance.
AI is transforming the insurtech industry by automating processes, enhancing risk assessment, improving claims processing efficiency, and personalizing insurance offerings. By leveraging AI technologies, insurers can provide better customer experiences, optimize operations, mitigate risks, and stay competitive in the rapidly evolving insurance landscape.
On-Demand Insurance: Flexible Coverage for the Digital Age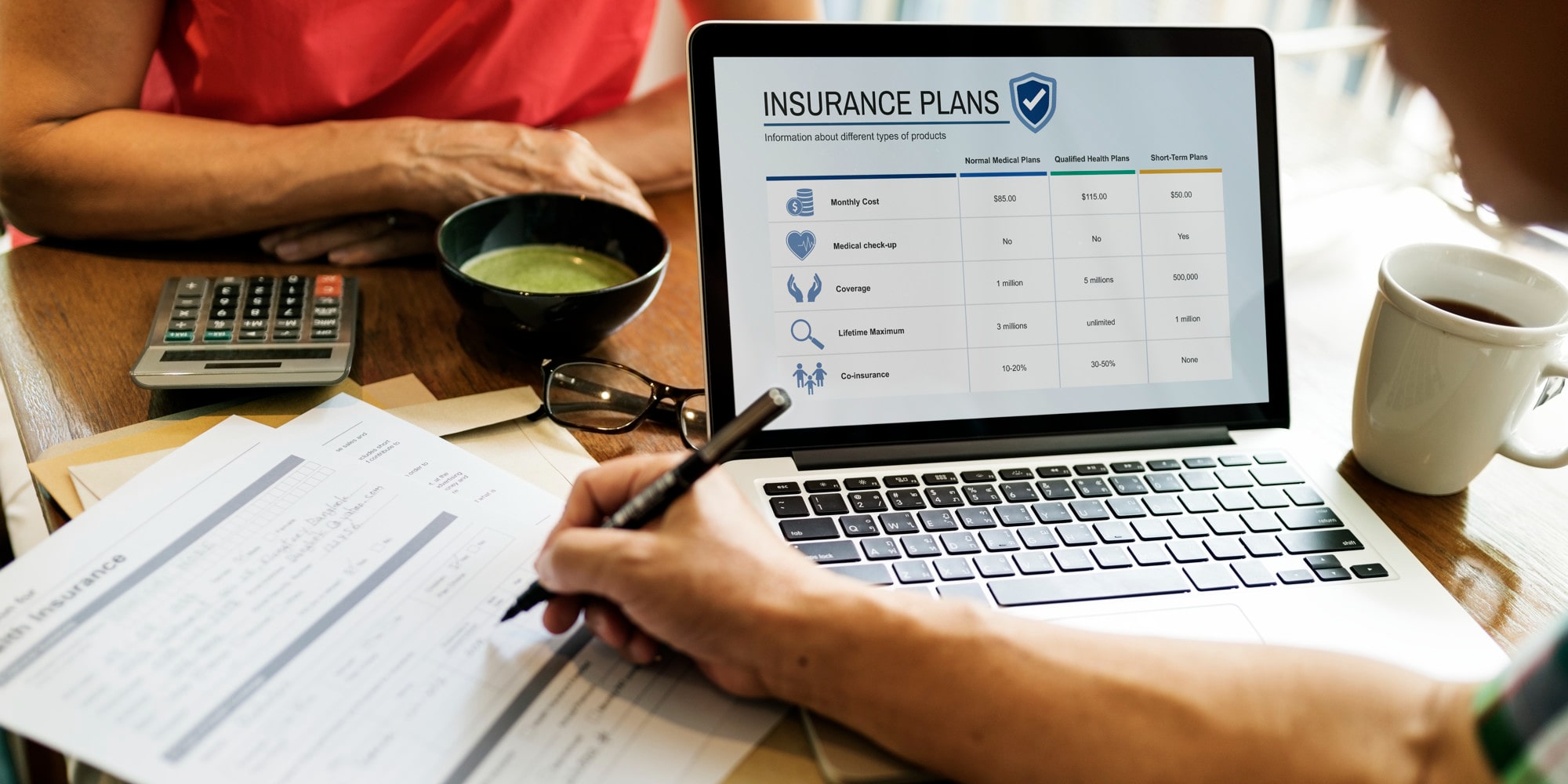 On-demand insurance is a modern insurance model that offers flexible and temporary coverage tailored to the specific needs of customers in the digital age. It is designed to provide insurance protection for specific events or periods, allowing individuals to obtain coverage only when necessary. Here's how on-demand insurance is transforming the insurance industry:
Flexibility and Customization: On-demand insurance allows customers to customize their coverage based on their immediate requirements. Rather than purchasing traditional long-term policies, individuals can obtain insurance for a specific duration, activity, or item. This flexibility ensures that customers pay for coverage only when they need it, reducing unnecessary costs and providing greater control over insurance expenses.
Digital Accessibility: On-demand insurance leverages digital platforms and mobile apps to provide easy access to coverage. Customers can browse, purchase, and manage their policies conveniently from their smartphones or computers. The digital nature of on-demand insurance eliminates the need for extensive paperwork and lengthy application processes, enabling quick and seamless transactions.
Event-Specific Coverage: On-demand insurance is particularly beneficial for situations that require temporary coverage, such as travel insurance, rental car insurance, or event liability insurance. Customers can activate coverage just before the event or during the period they require protection. This ensures that they are adequately insured for specific risks without the need for long-term commitments.
Usage-Based Insurance: On-demand insurance can be based on usage or behavior, allowing customers to pay for coverage only when they engage in specific activities. For example, usage-based auto insurance tracks driving behavior using telematics devices or smartphone apps and calculates premiums based on actual usage patterns. This model encourages safer driving habits and offers more affordable insurance options for low-mileage drivers.
Peer-to-Peer Sharing: On-demand insurance platforms can facilitate peer-to-peer (P2P) sharing of coverage among individuals. In these models, individuals can share the cost of insurance by collectively contributing to a shared pool of funds. P2P insurance allows participants to access coverage at lower costs compared to traditional policies, providing a cost-effective alternative for specific needs.
Streamlined Claims Process: On-demand insurance simplifies the claims process by leveraging technology and automation. Digital platforms enable policyholders to file claims quickly and easily, with streamlined documentation and digital evidence submission. Claims are processed promptly, allowing for faster reimbursement and reducing the administrative burden on both customers and insurers.
Increased Affordability and Affordability: On-demand insurance addresses affordability concerns by providing more cost-effective options for coverage. Customers have the flexibility to choose the duration, extent, and scope of their insurance, aligning it with their specific budget and requirements. This affordability aspect makes insurance accessible to a broader range of individuals and encourages more people to obtain adequate coverage.
Integration with Sharing Economy: On-demand insurance aligns with the principles of the sharing economy, where individuals share resources and assets. Insurance coverage can be seamlessly integrated into sharing economy platforms, such as home-sharing or ride-sharing platforms. This ensures that both providers and users of shared services have appropriate insurance protection during the transaction period.
On-demand insurance is transforming the insurance landscape by offering flexible, customized, and accessible coverage for the digital age. It empowers individuals to obtain insurance protection on their terms, reducing costs, and aligning coverage with specific needs and activities. As technology advances and customer expectations evolve, on-demand insurance is likely to continue playing a significant role in the future of insurance.
Automated Claims Processing: Accelerating Settlements with AI and Machine Learning
Automated claims processing, powered by AI and machine learning, is revolutionizing the insurance industry by accelerating claim settlements and improving operational efficiency. Here's how AI and machine learning are transforming the claims processing workflow:
Faster Claims Settlement: AI and machine learning algorithms can quickly analyze and process large volumes of claims data, enabling faster settlements. These technologies automate time-consuming manual tasks, such as data entry, document verification, and fraud detection. By streamlining the process, insurers can expedite claims handling and reduce the time it takes to settle claims, improving customer satisfaction and retention.
Enhanced Accuracy and Consistency: AI and machine learning algorithms are trained to analyze and interpret data accurately. They can identify patterns, detect anomalies, and make predictions based on historical claims data. By leveraging these technologies, insurers can minimize errors and ensure consistency in claims assessment and decision-making, reducing the likelihood of human biases and improving the overall quality of claims processing.
Fraud Detection and Prevention: AI and machine learning algorithms can detect patterns indicative of fraudulent claims. By analyzing historical claims data and identifying suspicious behaviors or anomalies, these algorithms help insurers flag potentially fraudulent claims for further investigation. Automated fraud detection reduces the financial impact of fraudulent activities and enhances the overall integrity of the claims process.
Intelligent Claims Routing and Prioritization: AI and machine learning algorithms can intelligently route claims to the appropriate teams or adjusters based on predefined criteria. By analyzing claim details, policy information, and adjuster workload, these algorithms can prioritize high-value or complex claims, ensuring timely and efficient handling. This optimization of claims routing improves efficiency and reduces response times.
Natural Language Processing (NLP) for Document Analysis: AI-powered natural language processing (NLP) enables automated analysis of unstructured claims documents, such as accident reports, medical records, or repair estimates. NLP algorithms can extract relevant information from these documents, validate it against policy terms, and populate claims systems. This eliminates the need for manual data entry, reduces errors, and accelerates claims processing.
Customer Self-Service and Chatbots: AI-driven chatbots and self-service portals allow customers to report and track claims digitally. Chatbots can assist customers in submitting initial claim details, answering frequently asked questions, and providing updates on claim status. By automating these interactions, insurers can enhance the customer experience, improve response times, and free up resources for more complex claims.
Continuous Learning and Improvement: AI and machine learning systems continuously learn from data and improve their performance over time. As insurers process more claims and gather additional data, these systems become more accurate in predicting outcomes, detecting patterns, and making informed decisions. This iterative learning process enhances the efficiency and effectiveness of claims processing.
Automated claims processing powered by AI and machine learning offers numerous benefits to insurers and policyholders. By reducing manual effort, improving accuracy, detecting fraud, and expediting settlements, insurers can enhance operational efficiency, optimize resource allocation, and deliver faster and more reliable claims services to their customers. This technology-driven transformation not only improves the overall claims experience but also enables insurers to gain a competitive edge in the market.
Insurtech Partnerships: Collaboration between Traditional Insurers and Tech Startups
Insurtech partnerships between traditional insurers and tech startups are becoming increasingly common and impactful in the insurance industry. These collaborations bring together the industry expertise and customer base of traditional insurers with the innovation and technological capabilities of startups. Here are some key benefits and outcomes of insurtech partnerships:
Innovation and Agility: Tech startups are known for their ability to innovate and quickly adapt to changing market trends. By partnering with insurtech startups, traditional insurers can tap into this innovation and agility to develop new products, services, and customer experiences. Startups bring fresh ideas, advanced technologies, and a customer-centric approach, helping insurers stay competitive in the evolving digital landscape.
Digital Transformation: Insurtech partnerships accelerate the digital transformation of traditional insurers. Startups provide technological solutions and expertise in areas such as data analytics, artificial intelligence, machine learning, blockchain, and automation. This enables insurers to enhance their operational efficiency, streamline processes, improve customer engagement, and create personalized insurance experiences.
Enhanced Customer Experience: Insurtech partnerships focus on improving the customer experience throughout the insurance journey. By leveraging startups' technology and user-centric design, insurers can offer intuitive digital interfaces, simplified policy purchasing, and claims management processes, and personalized services tailored to individual customer needs. This leads to higher customer satisfaction, increased loyalty, and improved retention rates.
Expanded Product Portfolio: Insurtech partnerships enable traditional insurers to diversify their product portfolio and address emerging customer needs. Startups often specialize in niche insurance areas or offer innovative coverage solutions. By collaborating with these startups, insurers can access new markets, offer specialized products, and cater to evolving risks such as cybersecurity, gig economy, or sharing economy-related insurance.
Improved Underwriting and Risk Assessment: Insurtech partnerships leverage advanced data analytics and artificial intelligence capabilities to enhance underwriting and risk assessment processes. Startups can provide insurers with sophisticated risk models, access to alternative data sources, and automated underwriting tools. This results in more accurate risk evaluation, streamlined underwriting processes, and improved pricing models.
Access to New Distribution Channels: Insurtech partnerships open up new distribution channels for traditional insurers. Startups often have established digital platforms, mobile apps, or online marketplaces that can reach a broader customer base or target specific market segments. This expands insurers' reach, enables direct-to-consumer sales, and facilitates a seamless omnichannel experience.
Risk Mitigation and Fraud Detection: Insurtech startups bring advanced technologies for risk mitigation and fraud detection to traditional insurers. By leveraging data analytics, machine learning algorithms, and predictive models, startups help insurers identify fraudulent activities, detect anomalies, and prevent potential losses. This collaboration strengthens insurers' risk management capabilities and safeguards their profitability.
Insurtech partnerships provide a win-win situation for both traditional insurers and tech startups. Insurers gain access to innovative technologies, expertise, and new market opportunities, while startups benefit from the industry knowledge, resources, and customer base of established insurers. These partnerships drive the digital transformation of the insurance industry, fuel innovation, and ultimately deliver better products, services, and experiences to customers.