The Effectiveness of Stem Cell Therapy for Motor Neuron Disease Treatment
Motor neuron diseases are neurodegenerative. They are caused when the motor neurons do not function properly in the brain. These are the nerve cells responsible for controlling the muscles that facilitate the body movement. They carry the signals from the brain to the different muscles of the body. When they fail, the patients find extreme problems in simple body movements like speaking, walking, turning, and standing. These medical conditions lead to MND which is a progressive neurological degenerative disease affecting the motor neurons in the body. Many types of research are conducted to find a proper treatment for this incurable disease. The stem cell therapy is seen as a potential cure for motor neuron disease treatment in India.
Understanding the Types of Motor Neuron Diseases:
Motor Neuron Diseases or MND occur in four different types:
Progressive Muscles Atrophy affecting the lower neurons in spinal cord.
Amyotrophic Lateral Sclerosis affecting upper and lower motor neurons.
Primary Lateral Sclerosis affecting only the lower neurons.
Progressive Bulbar Palsy damaging the lower neurons in the brain stem.
The scientists have still not found the clear causes leading to this fatal disease. Nearly 10% cases of MND are inherited from the parents. The motor neurons become prone to damages when the cells that help them in their functioning become dysfunctional. Once damaged, they severely affect the movement of body.
The Role of Stem Cells in Treatment of MND:
No medication has proved effective to control the progression of this serious disease in the long-term. In this direction, research has substantiated the effectiveness of stem cell therapy for making progressive advancements. The scientists are studying the changes causing damages by occurring simultaneously in a patient's body. They are focusing on finding the treatment that repairs the damaged nerve cells and helps in reversing the disability caused by this disease. The stem cell therapy for motor neuron disease treatment in India uses autologous bone marrow-derived mesenchymal stem cells. They proved effective in neuroregeneration, neuroprotection, and immunomodulation. Different possibilities are offered by the different types of stem cells used in this treatment.
MND is caused when nerve cells in the body are damaged. It can be hard to access these cells for their repair. In this regard, studies are conducted to transform the skin cells into induced pluripotent stem cells that can be reprogrammed artificially. These cells help in understanding the human cell behaviour in a clear and accurate manner.
The circuits in the human nervous systems are complicated and they must be refined to enable control over their movements. When stem cells are injected into these circuits, it becomes hard to predict the behaviour of the cells. This makes the treatment challenging for the practitioners. Hence, MSCs are being studied by the researchers for their effectiveness.
Defining Healthcare Trends to Watch in 2018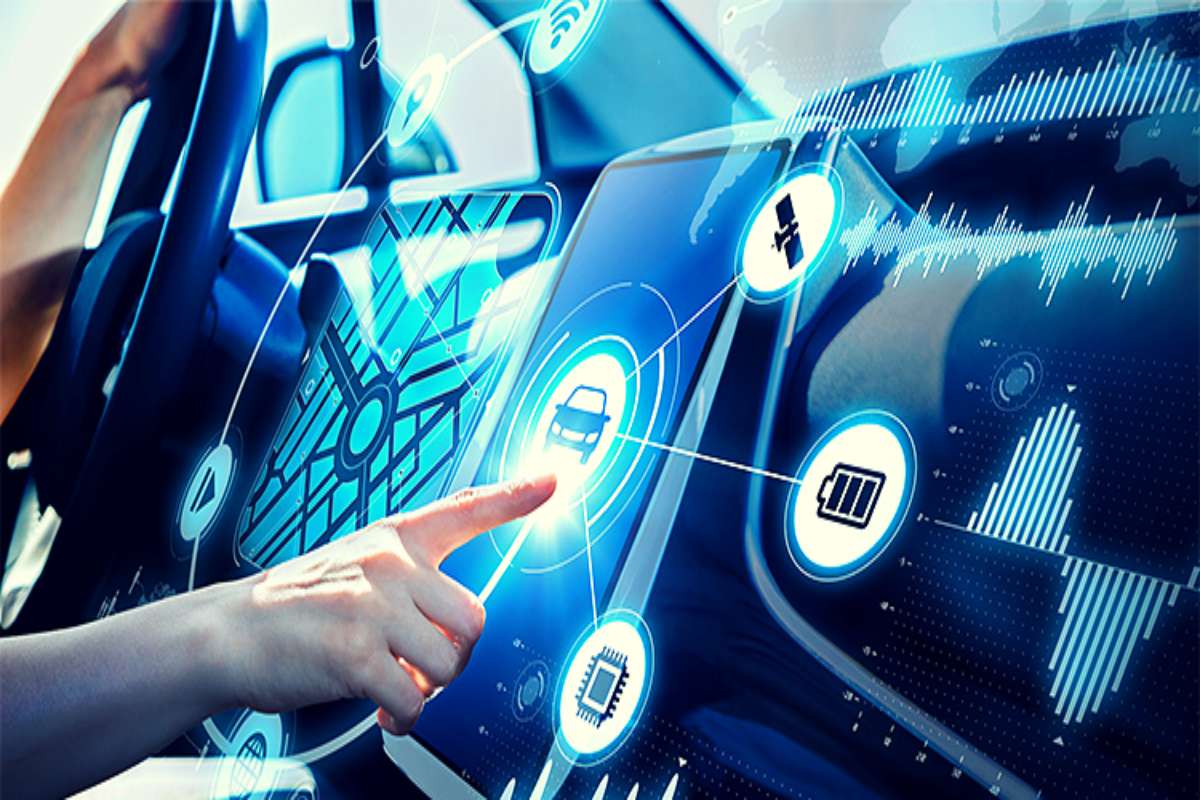 The healthcare industry tackles the opioid crisis
Opioid overdoses are now the leading cause of death for US adults younger than 50. This is a phenomenon too big to solve by only one player – there is a role for everyone across the healthcare landscape, from prescribers, to payers, to the pharmaceutical industry, in order to reverse this trend.
Social determinants come to the forefront
The US spends more on healthcare per capita per year than any other nation, but lags in outcomes. To improve health while saving money, the industry needs to expand the borders of healthcare. This means thinking beyond the four walls of the hospital and looking holistically at the full profile of a patient, beyond their specific health issue.
Price transparency moves to the statehouse
With no clear legislative path for federal action on health reform, states are starting to take matters into their own hands. Over 30 states are now considering legislation that would directly control drug prices and shine a light on cost changes. It is important to watch what happens at the state level, as past state healthcare reform efforts have been brought to the national stage.
Natural disasters create devastation that lasts long after the event passes
Natural disasters such as hurricanes and wildfires can wreak havoc on health systems, manufacturing supply chains, and financial operations both in the short and long-term. Health systems and pharmaceutical companies who conduct proactive scenario planning can increase the pace of recovery and avoid making premature decisions that could do harm in the long-term.
Medicare Advantage swells in 2018
Medicare Advantage is projected to cover nearly 21 million people in 2018, a 5% increase over 2017, providing a new competitive opportunity for health insurers. However, many eligible consumers don't know these plans exist, so insurers must work to raise awareness of options, and tailor those options to best meet patient needs.
Health reform isn't over, it's just more complicated
While the chance to repeal and replace the Affordable Care Act (ACA) through a single piece of legislation may be dead, the Republican party will likely continue to pursue health reform in 2018 through a more fragmented approach. 2018 will likely bring continued efforts to reduce and cap federal Medicaid spending, expand access to lower-premium health insurance, loosen ACA consumer protections, soften the employer and individual mandates and repeal ACA taxes and fees.
Securing the internet of things
Following a year marked by major, industry wide cybersecurity breaches and a 525% increase in medical device cybersecurity vulnerabilities reported by the government, hospitals must take quick, decisive action to maintain data privacy, secure the thousands of connected medical devices on their networks and protect patients. Companies should treat cybersecurity incidents as a "non-natural" disaster, and invest more in planning, defensive measures and personnel.
New Model for Estimating Healthcare Costs
When we ask employees about their financial security, they tell us their number one stressor is not saving enough for retirement. After that, they worry about the economy and after that, their personal health. But when we ask them what defines a good lifestyle once they stop working and what is the most important factor affecting financial security in retirement, they place health at the top of both lists. Meanwhile, as another survey has found, retirees are feeling less confident that they will be able to afford medical care and long-term care.
It's hard to know how much savings will be needed to cover healthcare expenses in retirement. The conventional approach of estimating a lifetime total cost for healthcare expenses in retirement and targeting savings to cover that amount clearly does not work for everyone, as most people have difficulty saving for retirement at all. We believe that a different approach to planning for healthcare costs may work better for most employees and retirees.
In collaboration with Vanguard, we have developed a new framework that helps pre-retirees and retirees better understand the financial planning implications of annual health care costs and long-term care expenses. Instead of a "big scary number" for the lifetime total cost, this framework considers healthcare costs (other than for long-term care) as annual expenses personalized to an individual's health status, coverage choices, retirement age, and presence of any employer subsidies. Additionally, the framework allows pre-retirees to compare their healthcare costs in retirement to their cost while working, with the key point being that retiree healthcare costs can be viewed as the incremental cost over what they currently pay. Once an individual understands their costs, they may need to save at higher rates to account for potential future incremental health care spending. Workers with generous employer health care benefits that may not be offered in retirement and those at higher risk of chronic conditions because of their family history or current health status should target higher replacement ratios. Long-term care costs represent a separate planning challenge given the wide distribution of potential outcomes. Half of individuals will incur no long-term care costs—but there is a small but meaningful risk that costly care will be required for multiple years.
The model we have developed with Vanguard takes a fresh look at existing industry data, complements it with new findings, and builds a forecast that more clearly identifies variations in the estimated annual healthcare costs expected in retirement. We think this flexible, actionable approach to framing healthcare cost can lead to better planning and better outcomes for retirees.
Given how important this issue is to employees, consider helping your pre-retirees better understand how their healthcare costs will change in retirement and actions they can take now to save for those costs appropriately (for example, in a 401(k) plan or health savings account).  A particular concern for many employees is being able to retire before age 65 and becoming eligible for Medicare. A good financial wellness program should stress that access to affordable, comprehensive retiree coverage to bridge from the active plan to Medicare is a critical issue in retirement planning.